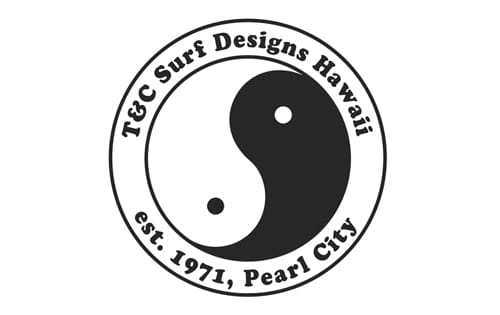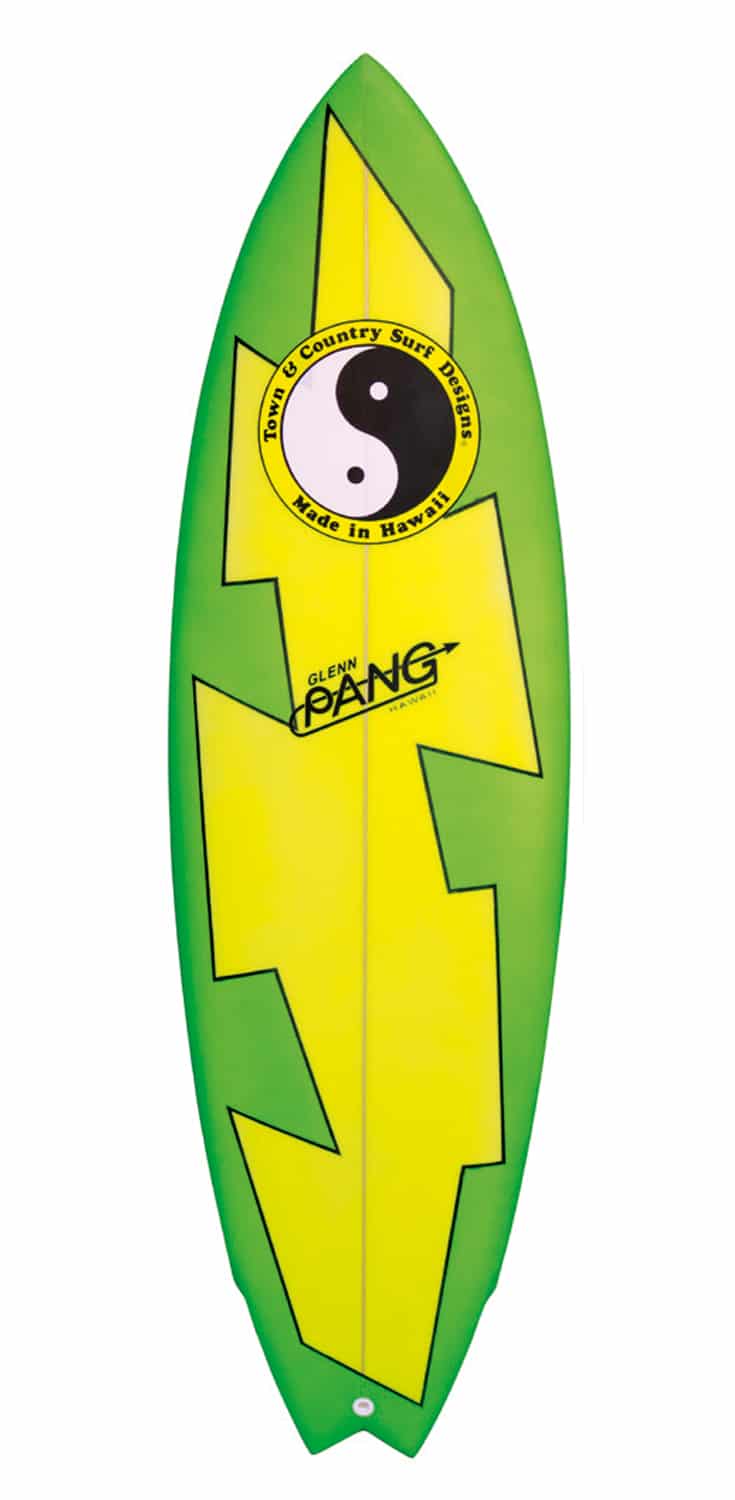 Saint 5'9″ x 19″ x 2″1/2
Volume: 30.84
Shaper: Glenn Pang
RRP: From £660
A piece of surfing history the Saint is one of T&C's most iconic shapes. Ridden by the likes of Martin Potter during the heyday of the twin fin era, it's must have for any surfer wanting to experience the feel of an 80's style twin fin. The Saint has a low entry rocker and flat to V bottom with slight adjustments to rail and thickness to meet modern performance standards. Typically ridden with glass-on twin fins a lot of our customers throw in a third box for the option of a trailer. Works in waist to overhead surf but performs best in waves with a little more power.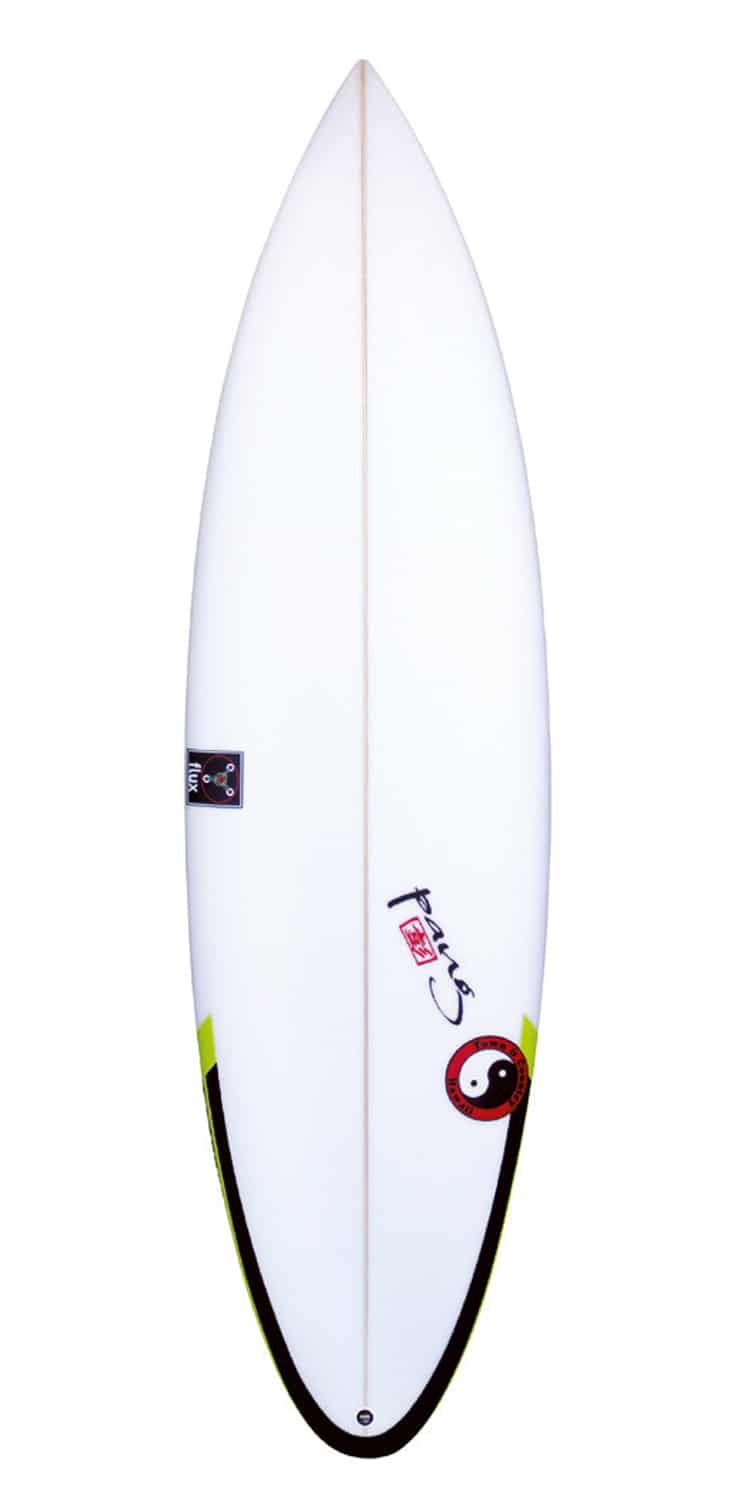 Flux
5'10" x 18"3/4 x 2″3/8
Volume: 26.88
Shaper: Glenn Pang
RRP: From £625
The Flux, previously known as the CMG-1 model, is a super versatile high-performance all around shortboard. Many of our team riders have surfed it from small, soft waves to firing 5′-6′ (Hawaiian scale) waves. The rocker is pretty relaxed and the outline is clean and straightforward. The bottom contour is a single to a double with a slight vee going off the tail. It is highly recommended to get this board with the thumb tail.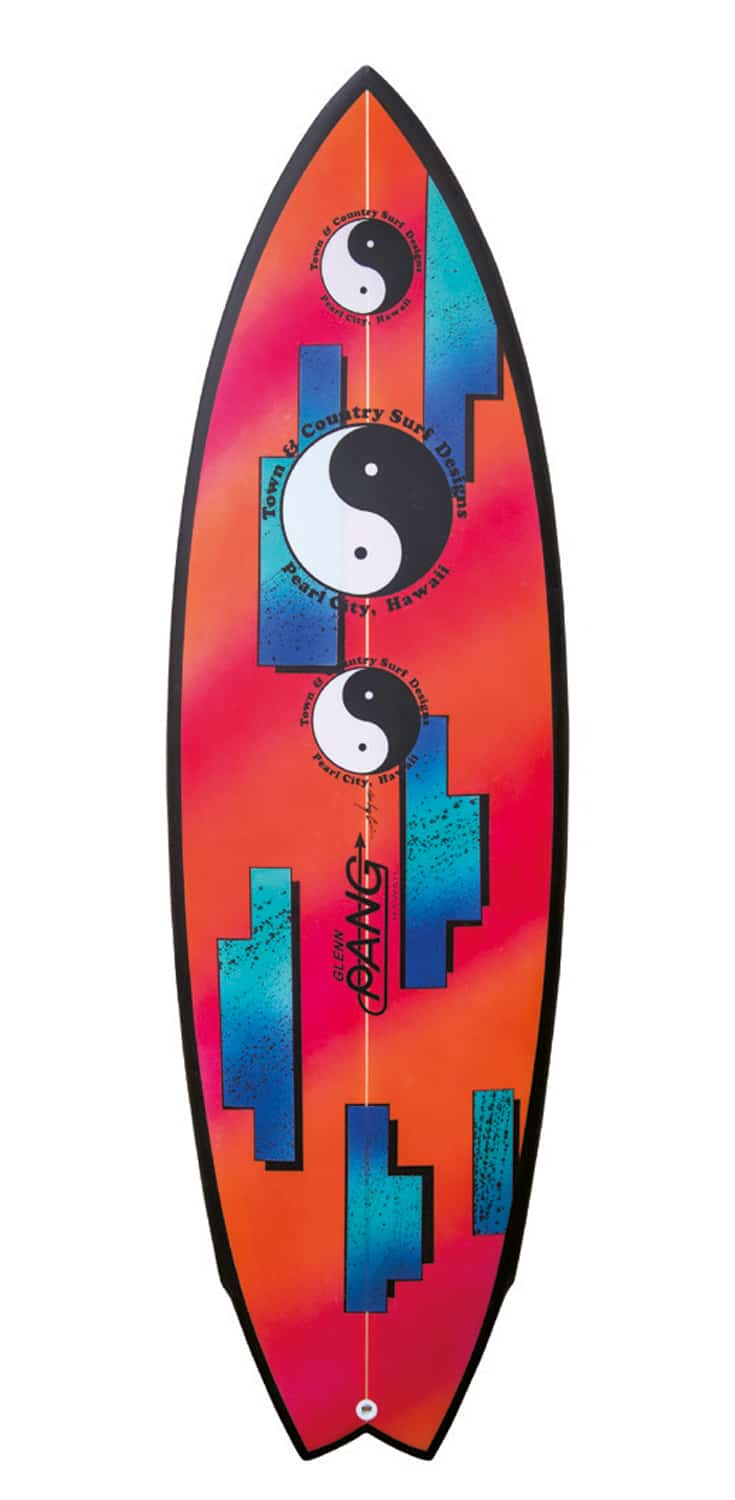 Sinr 5'5″ x 19″1/2 x 2″3/8
Volume: 28.4
Shaper: Glenn Pang
RRP: From £660
A modern spin off of the Saint, the SINR is the newest addition to our twin fin line up. It's great for any surfer looking to ride a fun and lively twin fin in waist to head high surf. The SINR has a deep single to double concave that lets the board carry a lot of its own speed in smaller surf. A deep single channel exiting out the tail also adds a lot more drive and makes it less likely to slide out than a traditional twin fin. Should be ordered 3" to 4" shorter and 1/2" to 3/4" wider than your standard shortboard. The SINR is also available with Venturi channel. This creates more lift and speed if that is what you need.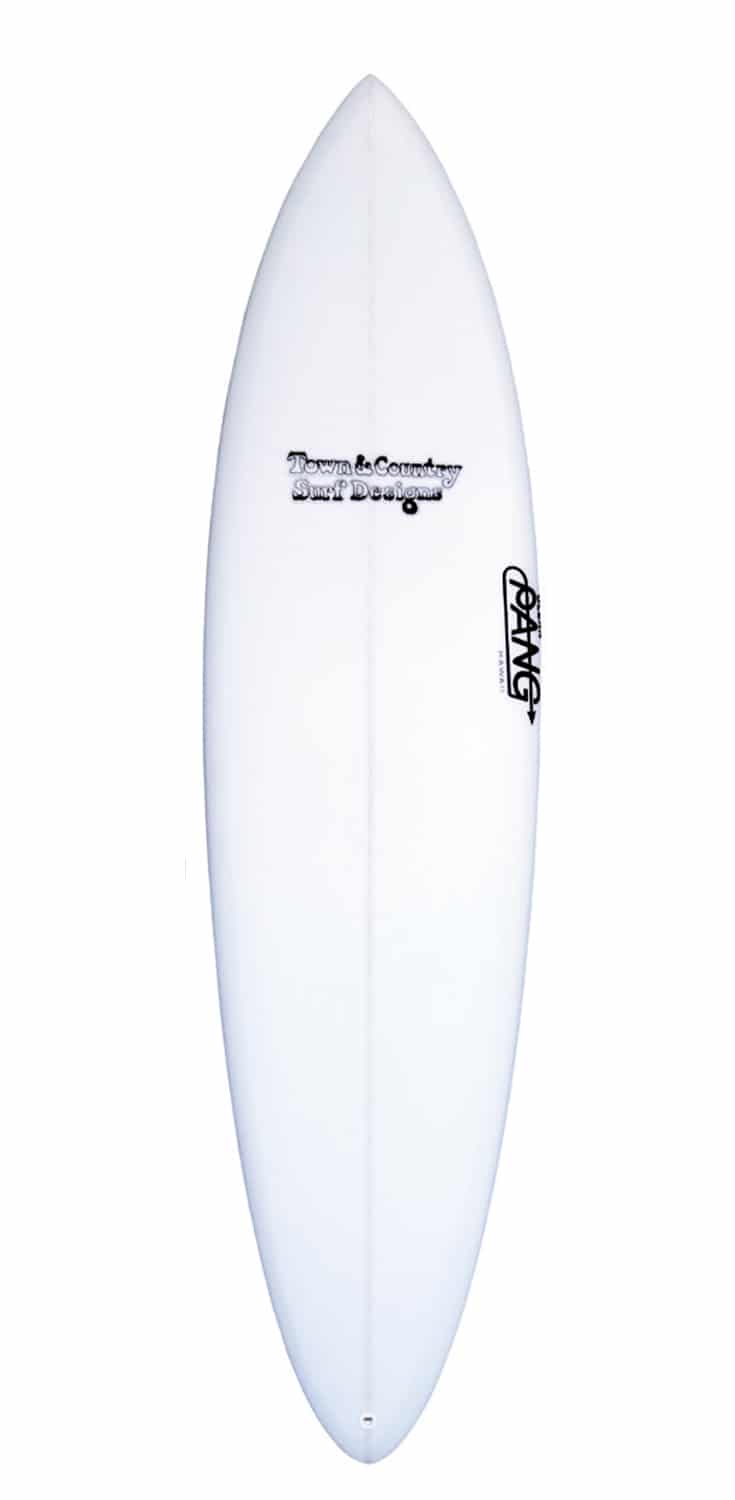 Retro Single
7'0" x 19"1/2 x 2"5/8
Volume: 26.88
Shaper: Glenn Pang
RRP: From £715
A throwback to the Lightning Bolt era, this single fin will have you styling and turning heads in everything from waist to double overhead surf. The Retro Single has a classic 70's outline, a beak nose and a flat to V bottom contour. Looks just as great on the wall as it does under your feet!