Web:  www.nsboards.co.uk  •  Email: [email protected]  •  Tel: 01637 880421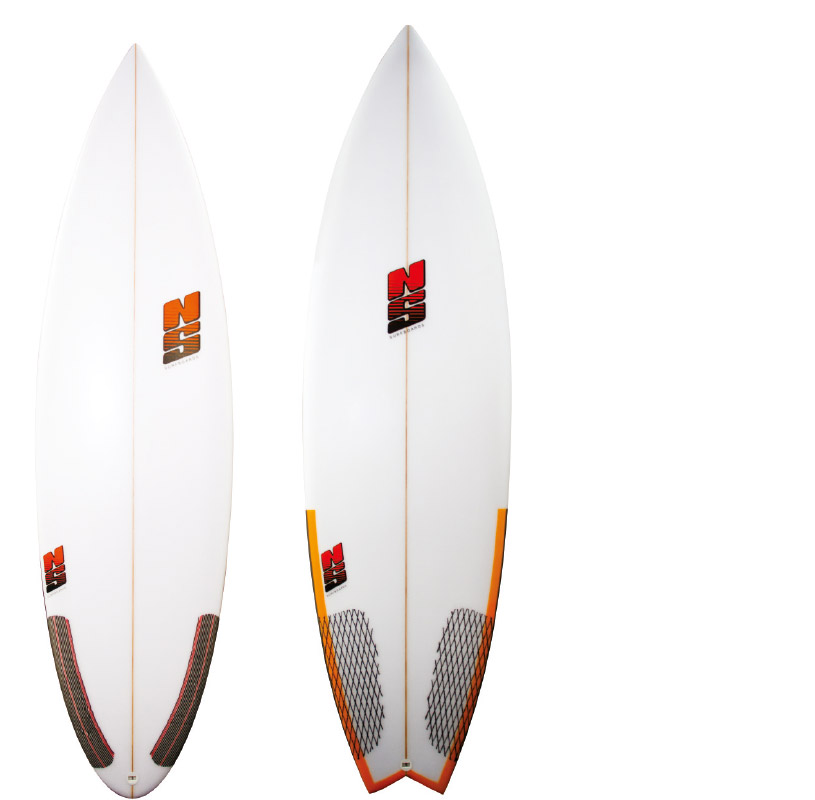 custom

5'10" x 18 3/4″ x 21/4″
SHAPER: Nigel Semmens

Custom order for Emily Currie who was going travelling to Australia. Features a double to single concave for high performance on the Gold Coast points.

Twin fin

6′ x 19 1/2″ x 2 7/16″
(32.10 litres)
SHAPER: Nigel Semmens

Inspired by the original '80s twin fin that Nigel won his European Championship title on in 1981 this board has been designed as an ultimate summer fun board, or for those guys riding keel fins in small waves that need a step up that work in more powerful surf.