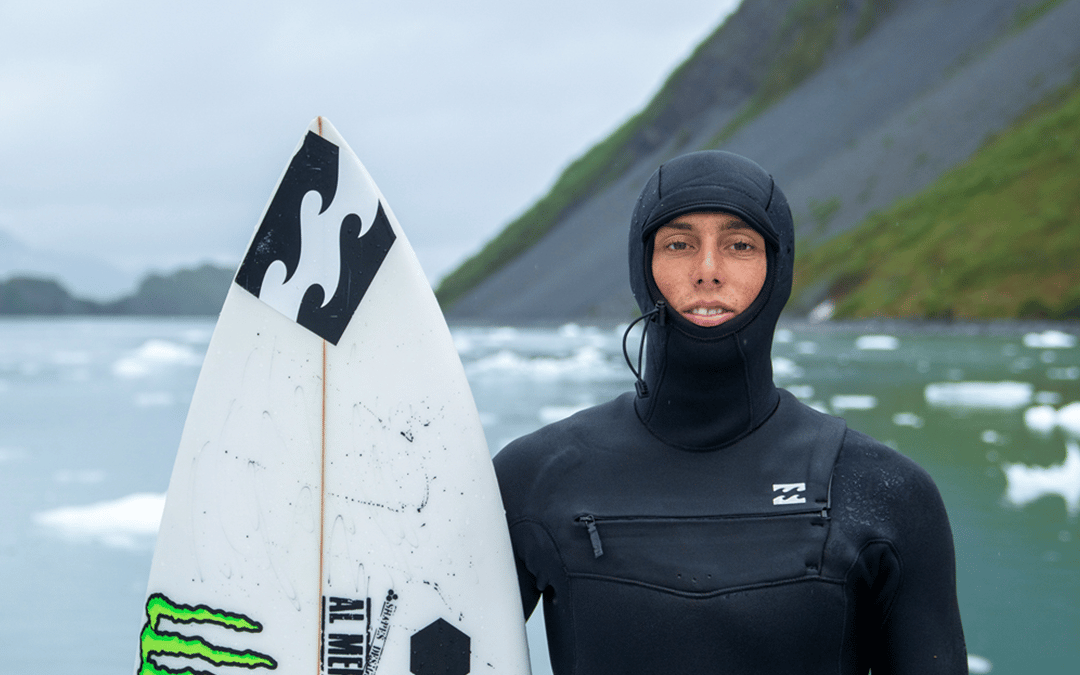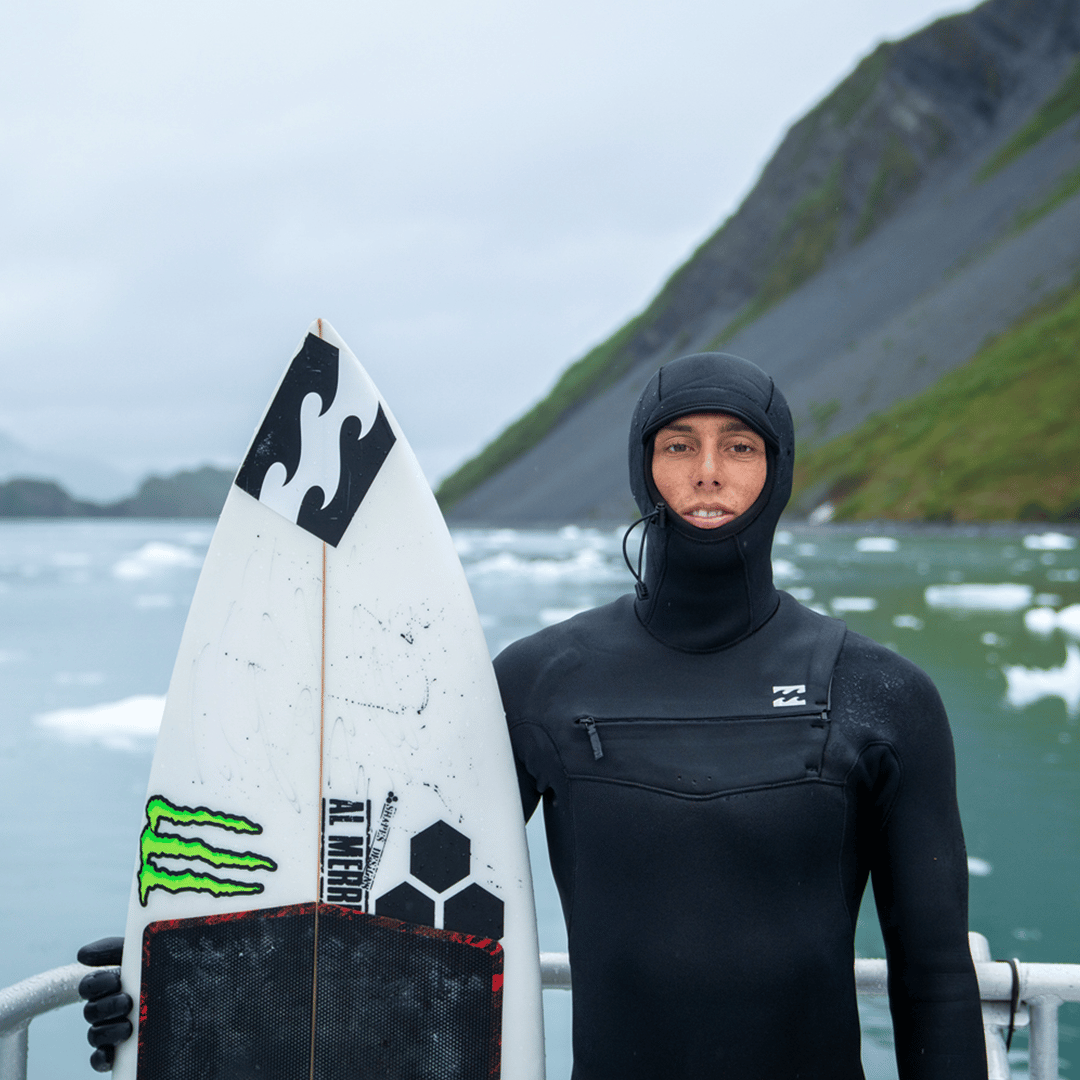 ALL Billabong men's and women's wetsuits are now made with recycled jerseys, liners and foam, repurposing and saving millions of plastic bottles from oceans and landfills.
"We've found some new ways to incorporate even more recycled materials including recycled plastics, scrap lycra and upcycled car tyres." says Global Wetsuit Director Scott Boot "This is the first time that our entire line reaches a minimum threshold of 80% recycled materials, with some suits as high as 100% recycled materials."
In addition to Billabong's commitment to making its entire range of wetsuits with recycled materials, it is also doubling down on the superpower-like properties of Graphene – the lightest, strongest and most heat-conductive material in the world that won a Nobel Prize in 2010. Infused it into the linings of Billabong's wetsuits it's been proven in independent studies to heat up faster and retain heat for up to twice as long as traditional thermal liners.
"It seriously feels like you're surfing in flannel pajamas," says Billabong team rider and World Surf League star Griffin Colapinto. "I was literally sweating in Alaska even though I was surrounded by icebergs."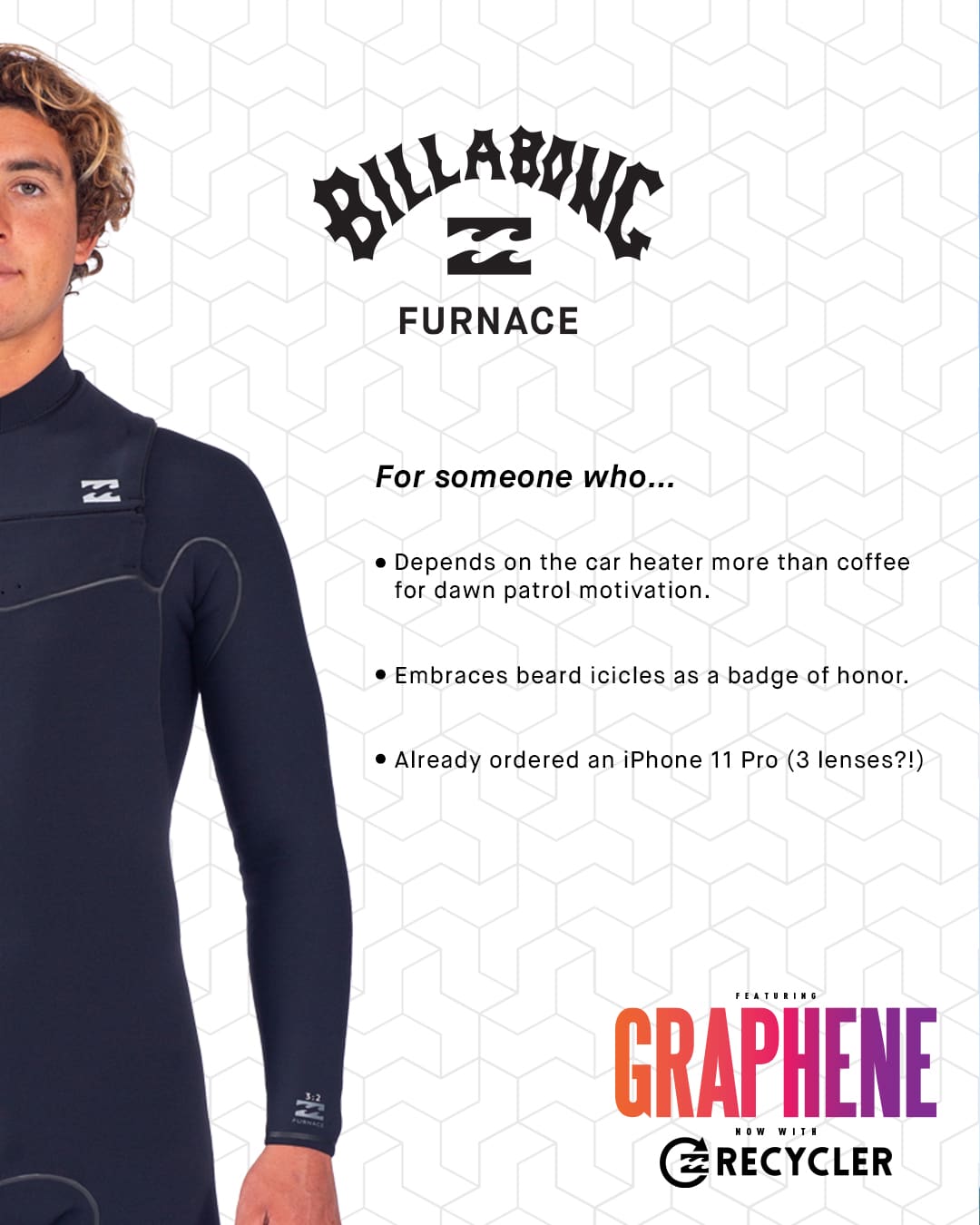 The Billabong Wetsuit Furnace is their warmest, most premium suit with full Graphene lining and Furnace Carbon 5/4mm – Hooded Wetsuit to give away. It is worth £430!
To win this wetsuit hit up our Instagram post here
like the post, tag a friend, follow @billabong_europe + share it as a story
We will pick a winner early next week and you will have your suit for winter!
Check out the wetties here > www.billabong.com/wetsuit-guide