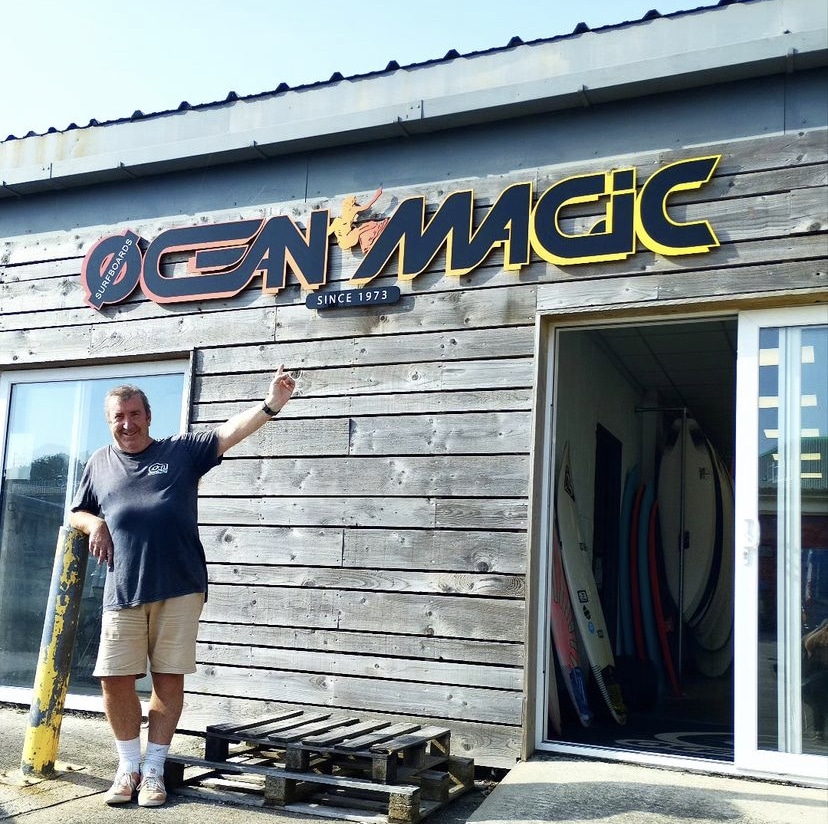 Newquays Ocean Magic surfboards celebrate their 50th anniversary today!
It was was set up in 1973 by Aussie Pete Mooney McAllum. Current owner surf shaper Nigel Semmens went to work for him in at 18, became a partner and then took one the factory.
"I wanted to live, eat and sleep surfing "said Nigel in The Surfing Tribe' I realised doing contest and shaping surfboards were the best ways I could make living for surfing, so that's what I focused on"
Nigel was British Champion title in 1979, European Champion in 1981 and in 1982 placed 7th at the World Amateur Championships, and became English Masters Champion in 1993. He was also one of the UK's first professional surfers.
Nigel shapes his own NS surfboards but also produces boards for Pyzel and JJF.
In all the years the factory has had a core crew of fun loving craftsmen, and we congratulate Nigel and all the crew on an outstanding record.