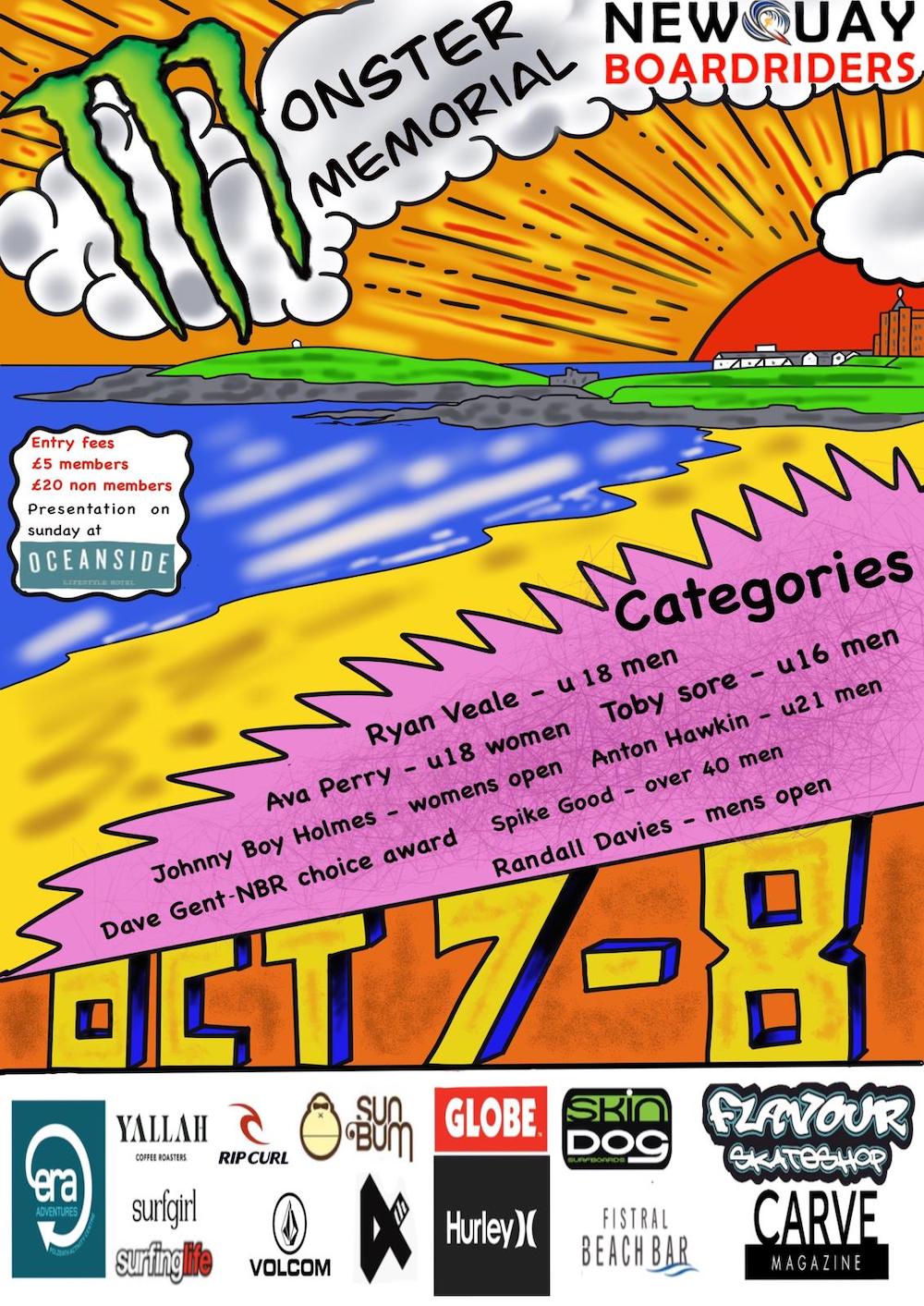 Newquay Boardriders have announced the first ever Monster Memorial Weekend comp to run 7-8 October. All are welcome to enter.
The competition will feature Randall Davies and Dave Gent Cups which used to be awarded at the English until this year as well as many other categories in memory of amazing local surfer that ahve passed on.
The reigning Interclub Champions have pulled out of this years event as they 'don't feel justified spending that amount of money to send a team to this years event at The Wave, and which doesn't include a juniors event."
There will unfortunately have to limited entry due to the amount of categories we have to run.
Categories –
Toby Sore – U16's
Ryan Veale – U18's
Ava Perry – U18 Girls
Anton Hawkins – U21's
Spike Good – Over 40's
Randall Davies – Men's Open
Dave Gent – Best Overall
Johnny Boy Holmes – womens open
– NBR members and the Pig City Boys – Entry opens 14th Sept – £5
– Non NBR members – Entry opens 17th Sept – £20
(must be paid prior to comp)
To enter please WhatsApp 07857006143 with – Name – Email – Category
Presentation and after party will be held at the Oceanside in the evening on the Sunday.