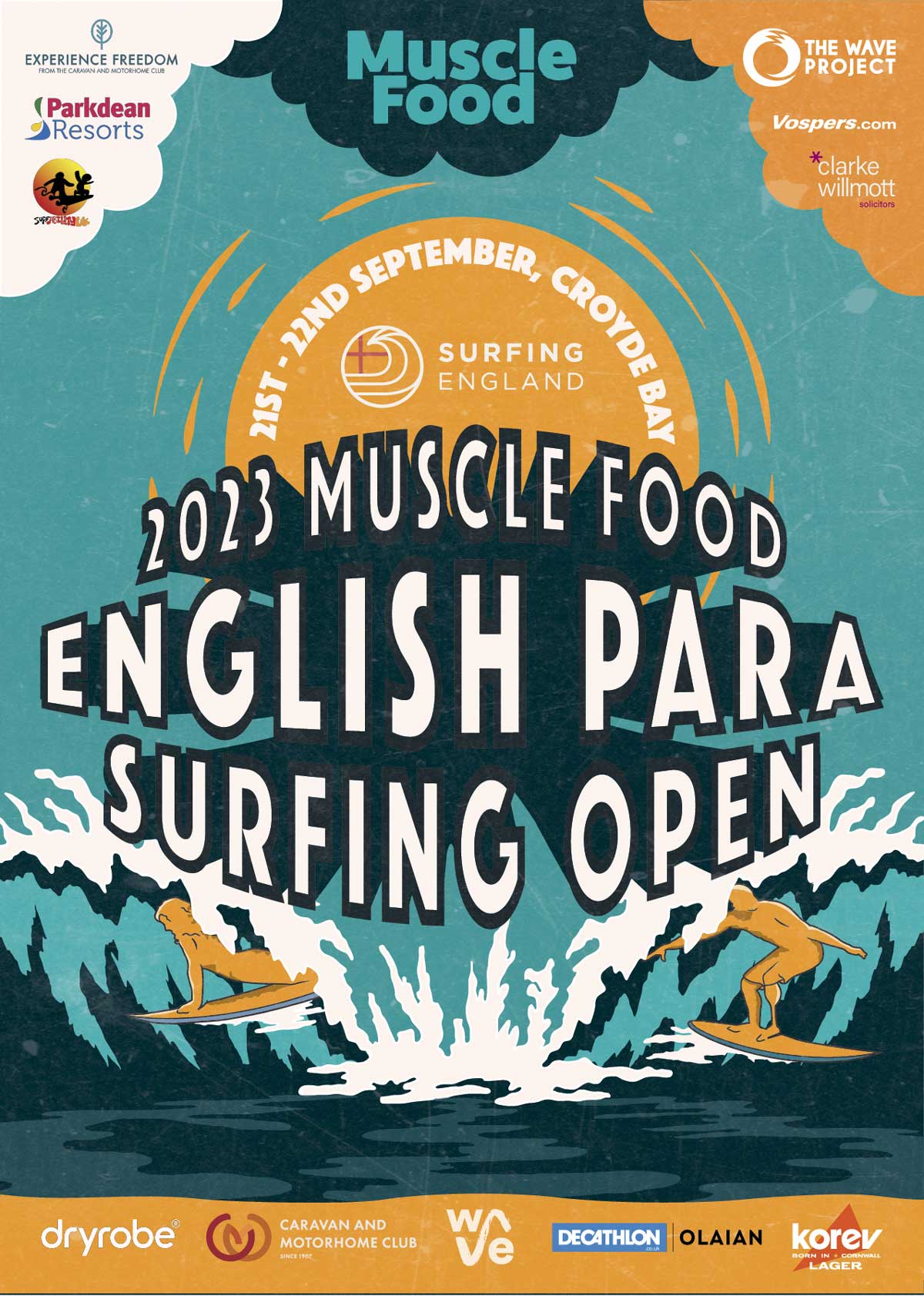 Surfing England are excited to announce the 2023 Muscle Food English Para Surfing Open will take place on the Thursday 21st – Friday 22nd of September. The event is in its 7th year, and we're stoked to bring it to the beach, after 3 years at The Wave.
The highly anticipated competition will take place at the iconic beach break of Croyde, premiering our first official Adaptive Surfing Hub, which is run by Surf South West in partnership with The Wave Project. The action-packed line-up anticipates a full 2-days surf competition, with all 9 ISA Para surfing divisions.
It brings use great pleasure to announce Muscle Food are joining us as the headline sponsor. They specialise in high-quality, healthy, high-protein meal plans that can be delivered straight to your home hassle free. No matter your health goals they have something for everyone.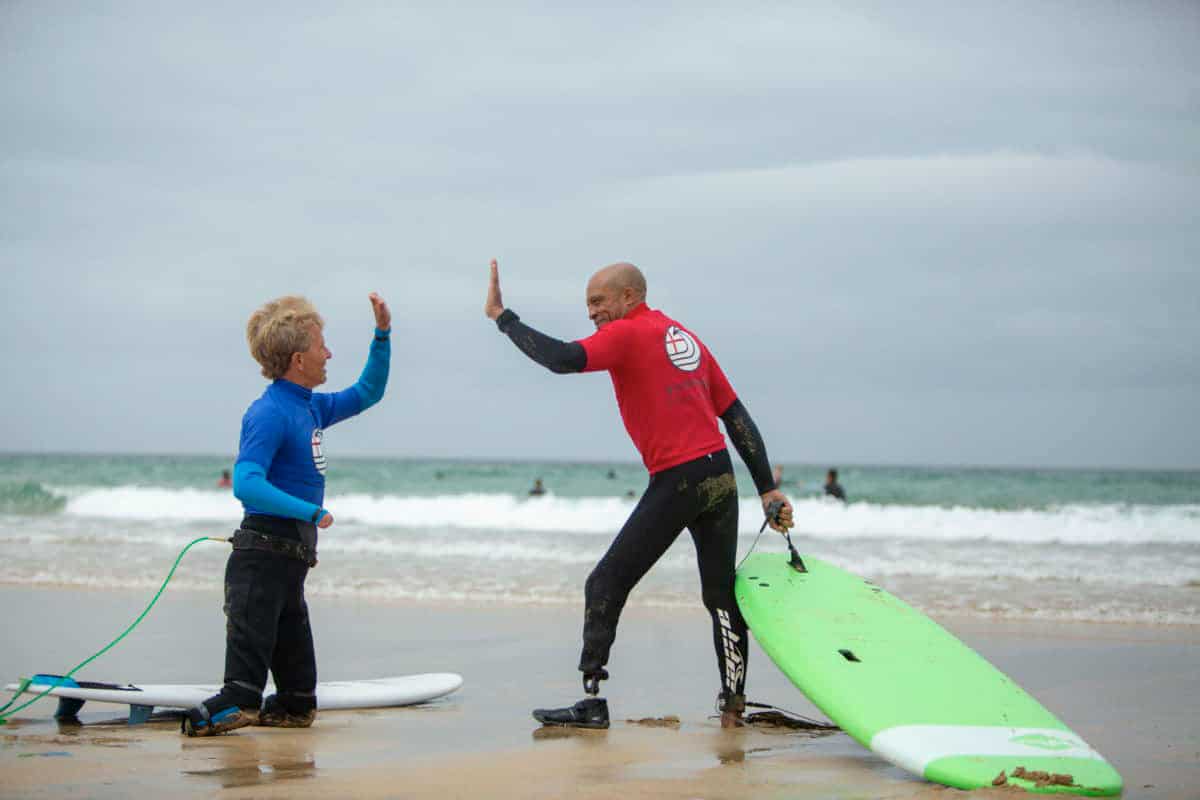 Surfer Participation ability
Surfers competing as this contest must have either a current ISA classification or seek to obtain classification within the next one year (please note in the 2022 event rules, 2 years were offered to seek classification, so this is now down to 1 year). One of our project areas is training UK classifiers, which we aim to complete in 2024.
For surfers who do not have ISA classification, please register for the Event in the Para Surfing Sport Class (see below) you believe is most applicable to you. If required, we may contact you for additional information to support this. (See event format for more information).
Entry will cost £27 per division, and opens on Monday 7th August at 17:00pm, via LiveHeats. Ahead of entering, please read the event format, which forms the T&C's of the event.
Volunteering at the Adaptive
We are currently looking for lots of kind hard working volunteers to help with the 2-day Event. The roles are based around the
following:
1:1 Pushers – Ensure the surfers catch their heat waves. Volunteers will be pushing from out back. This is a skilled, experienced role.
Catchers – Mainly for prone assist surfers, as they come into shore, to help them back onto boards if they wipe out, and help the transition to getting out back, locating the surfer's allocated 'pusher'. You must be a competent swimmer for this role.
In-water support – Support surfers when they wipe out (if required). Information to general public if they are entering the competition zone to move to the appropriate public lifeguard zones on the beach. Competencies in adaptive surf/lifesaving/surf coaching required.
Land/water support – Assisting with transfers from beach to water and back to beach. Some surfers will be using beach wheelchairs from the changing area in the car park or surf school or spectator area on the beach to get down to the sea for their heats. Beach wheelchairs require pushing up and down the beach for this. Lifting may be required to safely transfer people.
Land support – Informing surfers of their scores (from live heats), helping surfers with heat times, changing (if requested), allocating parking bays, and general support to the athletes/the event.
Volunteer registration is now OPEN! Please read the info within the Event Format and complete the google form to register.
If you have not completed any training in adaptive surfing, we are organising a free course on Wednesday 20th September for people who will then volunteer at the event. Please read the course information and sign up here. A huge thank you in advance.
Event Partners
We would like to thank all our sponsors for making the 2023 Muscle Foods English Para Surfing Open possible: Muscle Food, dryrobe, Caravan and Motorhome Club, the wave, Decathlon UK, korev lager, Clarke Willmott, Vospers, Experience Freedom, Wave Project, Surfability UK CIC, Parkdean Resorts
Contact
For all event enquiries, please contact: [email protected]
For all volunteer enquiries, please contact: [email protected]
For all membership enquiries, please contact: [email protected]