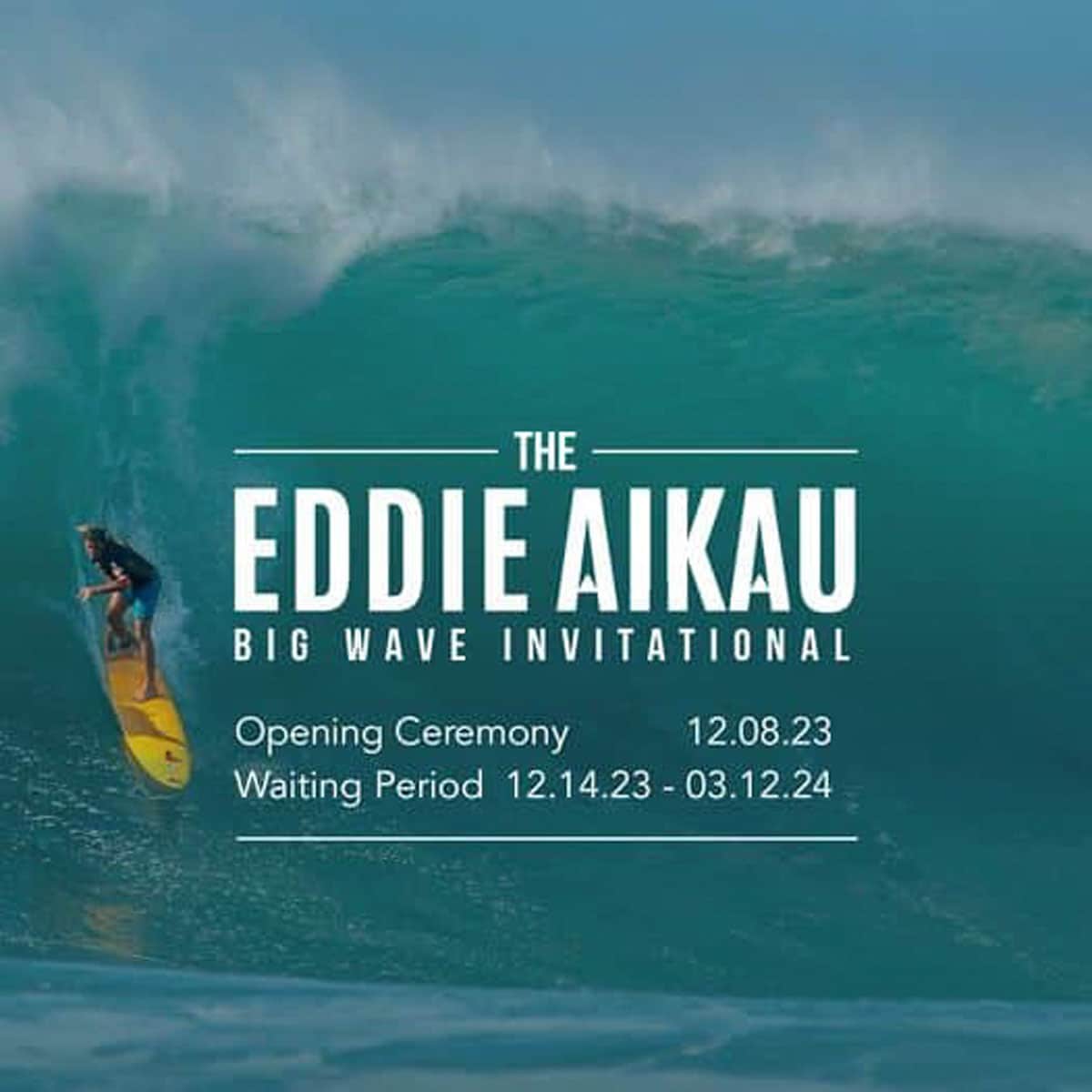 The Eddie Aikau Foundation has announce the eagerly awaited dates for the 2023-2024 EDDIE Big Wave Season! Mark your calendars and get ready for some incredible moments in the world of big wave surfing!
December 8, 2023: Join us for the Opening Ceremony, where we kick off the excitement and pay tribute to the legendary Eddie Aikau at Waimea Bay.
December 14, 2023, to March 12, 2024: The Contest Waiting Period! This is when the world's top surfers will be on standby, ready to take on Waimea Bay. We'll be watching the ocean closely, waiting for the perfect conditions for this thrilling contest.
Get ready for an unforgettable season of big wave action, and stay tuned for more details and updates as we approach these dates. It's all happening, and we can't wait to share the stoke with you!