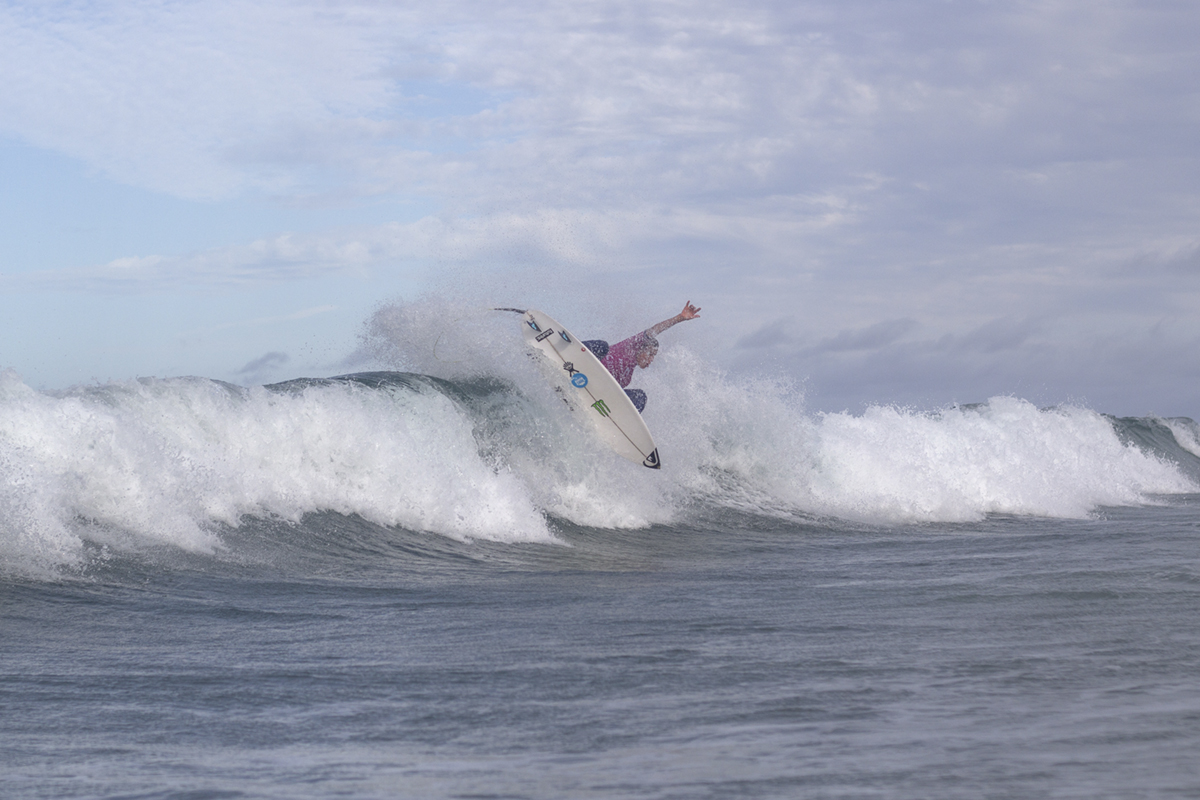 Grommets from all over the UK made the short trip into the English Channel for the latest Rip Curl Gromsearch event held at 'The Splash' in Jersey. Hosted by the Channel Islands Surfing Federation the event followed on from last months kick off in Newquay and crowned this years final series placings. Once the final end section had been hit it and the last horn blown it was Alys Barton and Stanley Norman who ended as the series champs in the U16s' Division. As such the young surfers both receive the golden ticket invite to the International Final to be held 'somewhere' early in 2020. "Im super stoked to be get this prize. Ive been wanting this for a couple of years and can't wait to surf against some of the world best at the International Final" (Stanley Norman)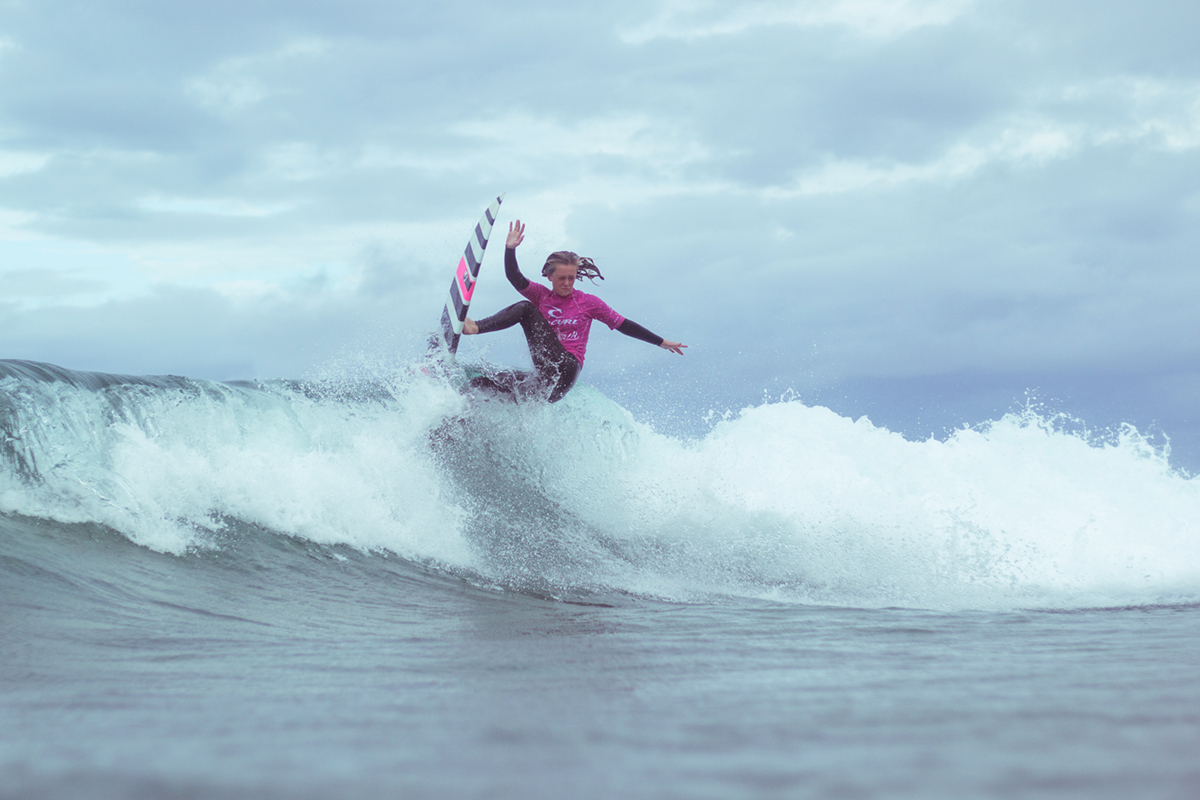 A further 8 surfers also qualified for the European Final to be held in Peniche Portugal during the WSL Rip Curl Pro window next month. These not only get the chance to surf the Rip Curl Pro Peniche podium but also a last chance shot at making the International Final.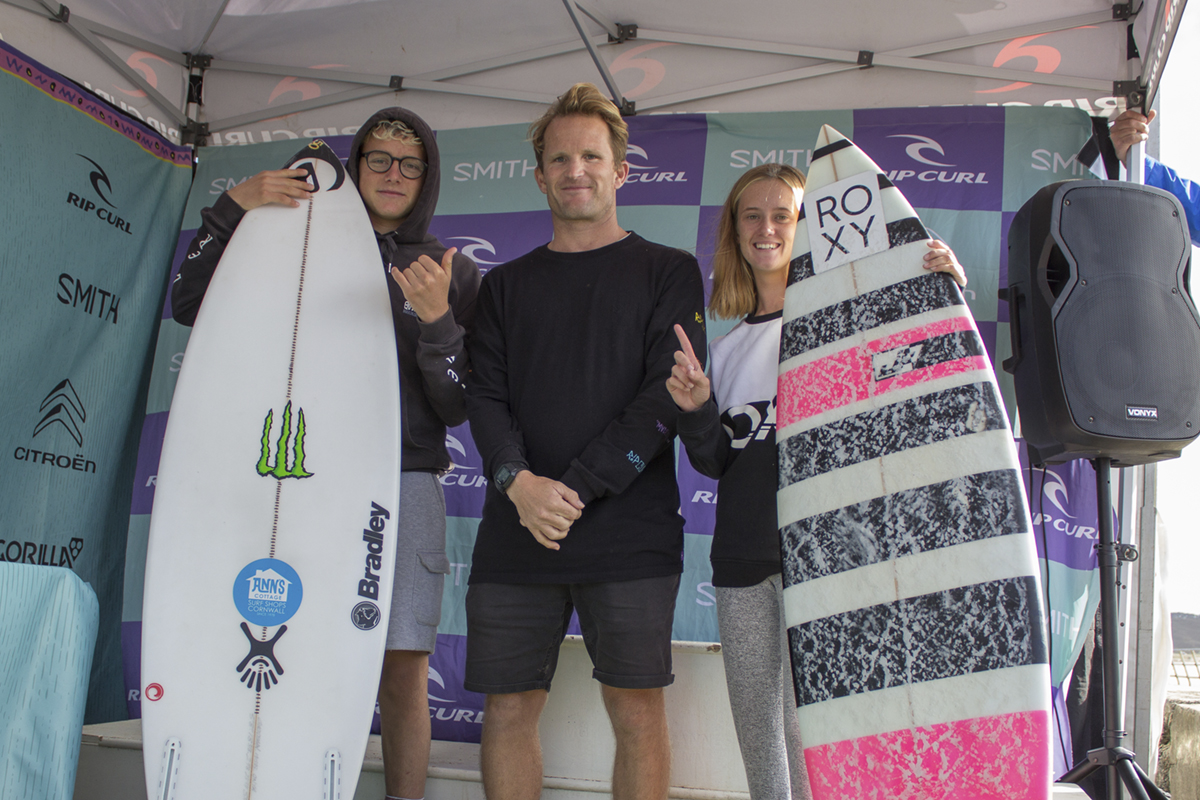 After flat conditions on the opening Saturday all action was moved into an action packed Sunday. As soon as the first heat hit the water the swell seemed to increase and the scrappy 2-3ft surf rolled in all day. Lukas Skinner was an early standout who's clean air reverse in the U12's Final not only gave him the win but also the Smith Move Of The Event award. To top off an excellent weekend for the 11 year old he also took top honours in the U16's.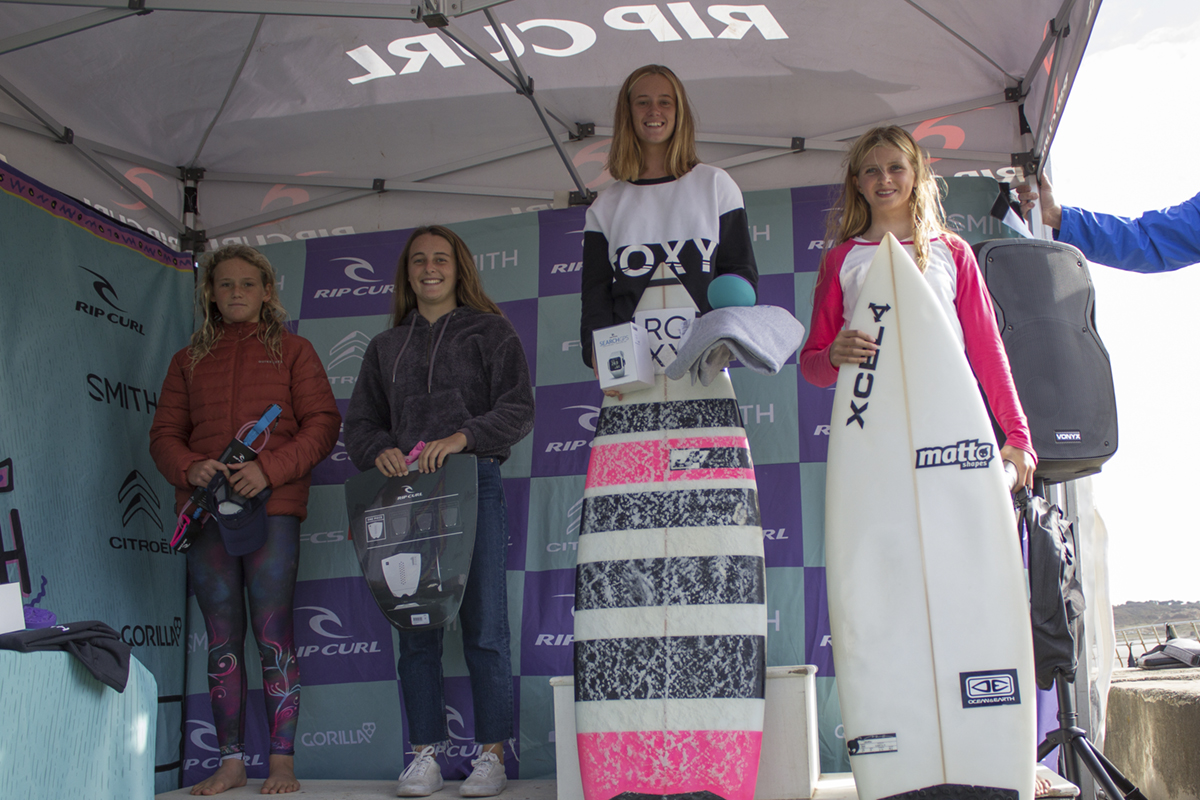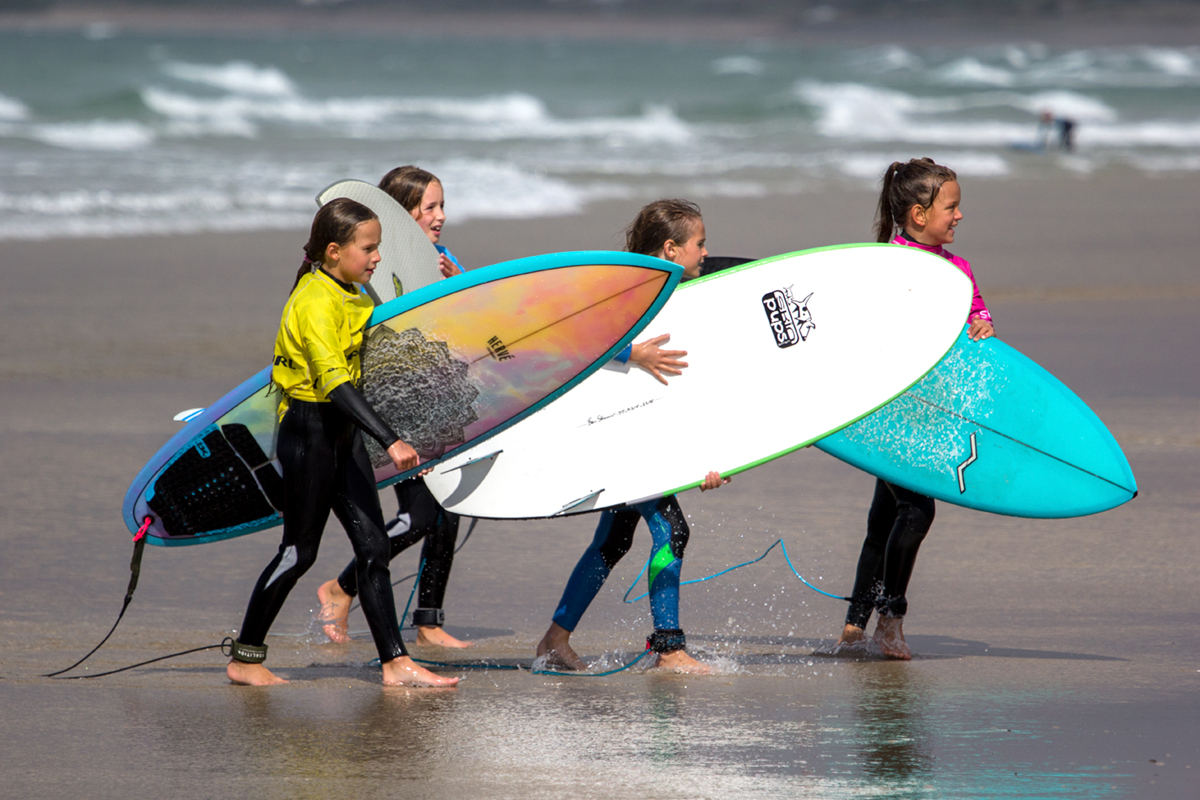 Tom Hook from neighbouring island Guernsey continued his excellent form from the Newquay event to take the U14's division and that overall title too. In the girls division a wave packed U12's was the highlight for many of the parents on the beach and it was a smiling Jessica Jones who just came out on a close one ahead of a promising bunch of young girl shredders.
Lauren Sandland's critical end section hits just won the final of they U14;s over Belle Betteridge. The pair also met in the U16's Final alongside local stylish regular footer Claudia Cosgrove. It was however the seemingly unbeatable Alys Barton who took yet another Rip Curl GromSearch Title and again looks forward to a trip to International shores as her reward.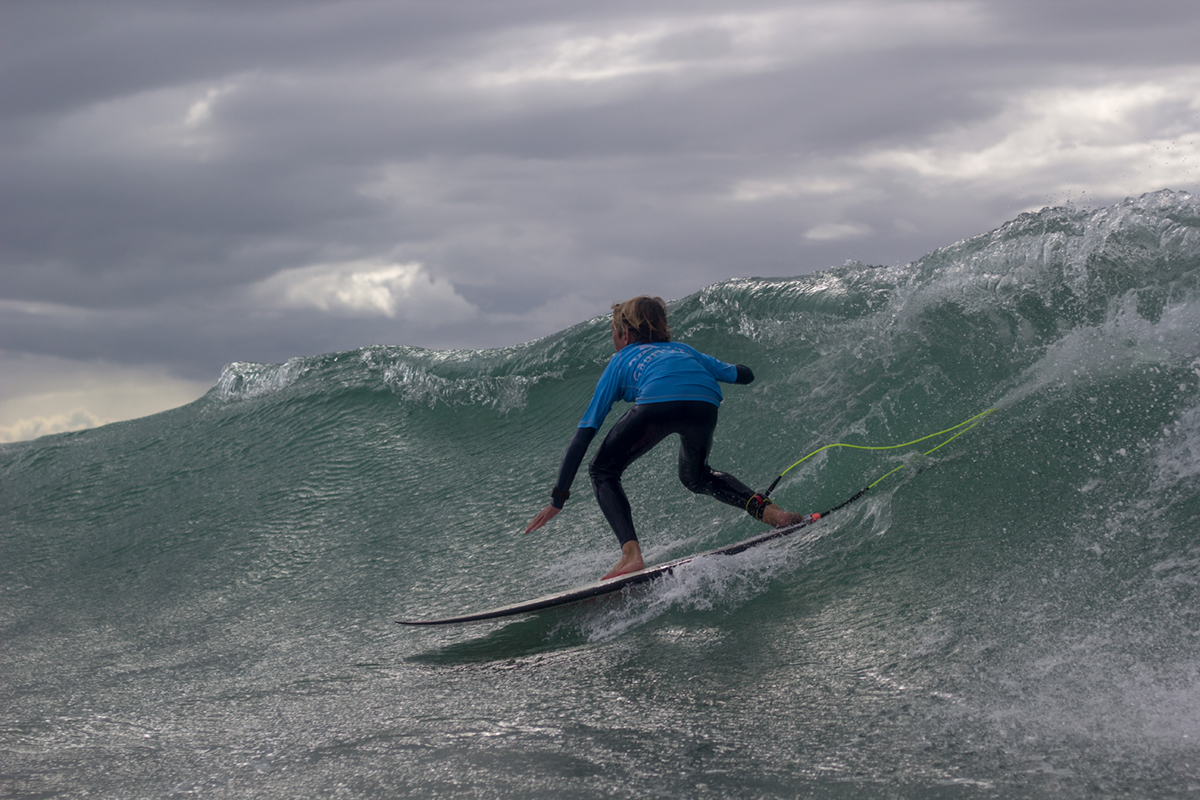 "We're all stoked on how this years events ran. Both Surfing England and Channel Islands Surfing Federation did an excellent job running theses events. They provide a crucial platform for the grommets to perform and also a stepping stone into Europe and the World. I was stoked to see so many new faces this year as well as the real high end performances at the top end. Good luck to all the European Qualifiers as well as the excellent Stan and Alys who are brilliant representative for this Rip Curl series." Joel Gray, RIP CURL UK
The Rip Curl GromSearch series now turns its attention to Peniche Portugal for the European Final on the 14/15th October. For more information check out ripcurl.eu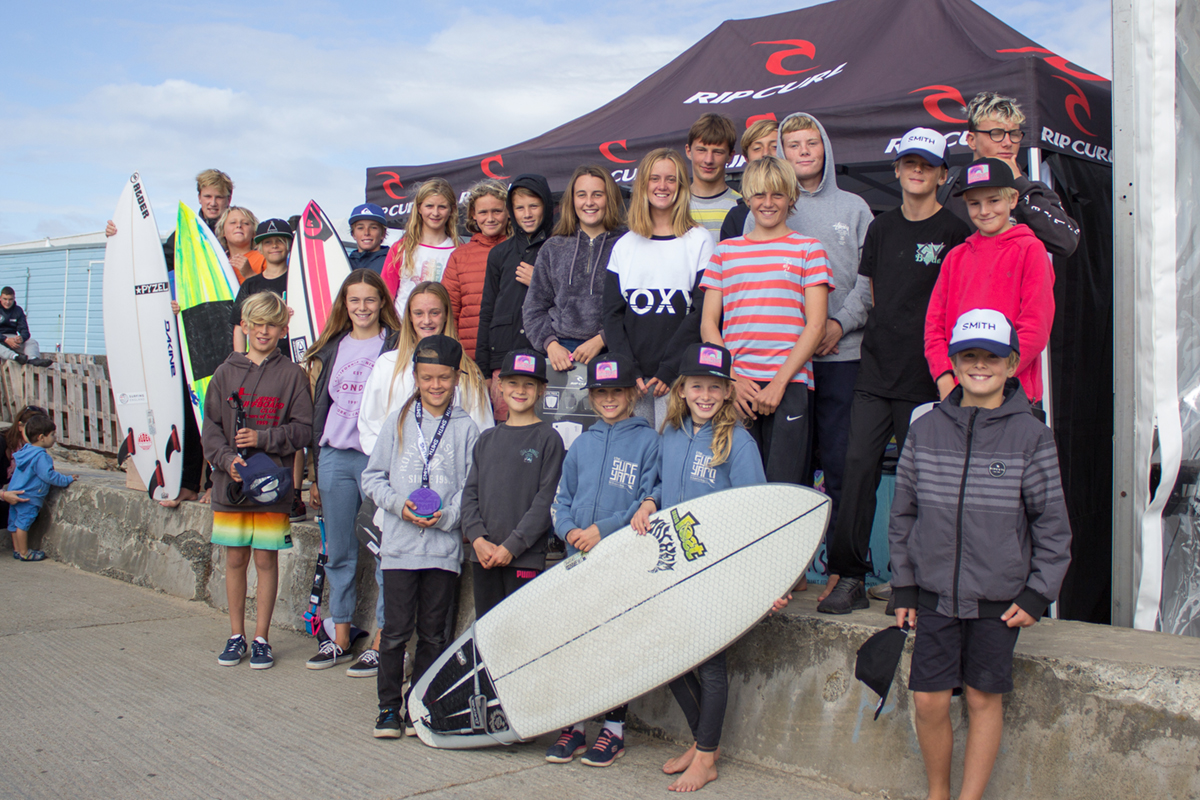 JERSEY RESULTS
Smith Optics Move Of The Event
Lukas Skinner
U16 Boys
1- Lukas Skinner
2- Stanley Norman
3- Tom Hook
4- Austin Michael Brocklesby
U16 Girls
1- Alys Barton
2- Lauren Sandland
3- Claudia Cosgrove
4- Belle Betteridge
U14 Boys
1- Tom Hook
2- Nikita Petrov
3- Elliot Barton
4- Anders Ravenscroft
U14 Girls
1- Lauren Sandland
2- Belle Betteridge
3- Megan Webb
4- Amelia Gould
U12 Boys
1- Lukas Skinner
2- Nikita Petrov
3- Fabian Moffat
4- Laird Mackenzie Dawson
5- Oscar George Kibblewhite
U12 Girls
1- Jessica Jone
2- Maina Cummins
3- Nava Harris
4- Shea Cummins
U16 International Final Qualifiers
Stanley Norman
Alys Barton
U16 European Final Qualifiers
Belle Betteridge
Lauren Sandland
Claudia Cosgrove
Tegan Blackford
Kieron Smith
Austin Michael Brocklesby
Beau Betteridge
Max Bennet