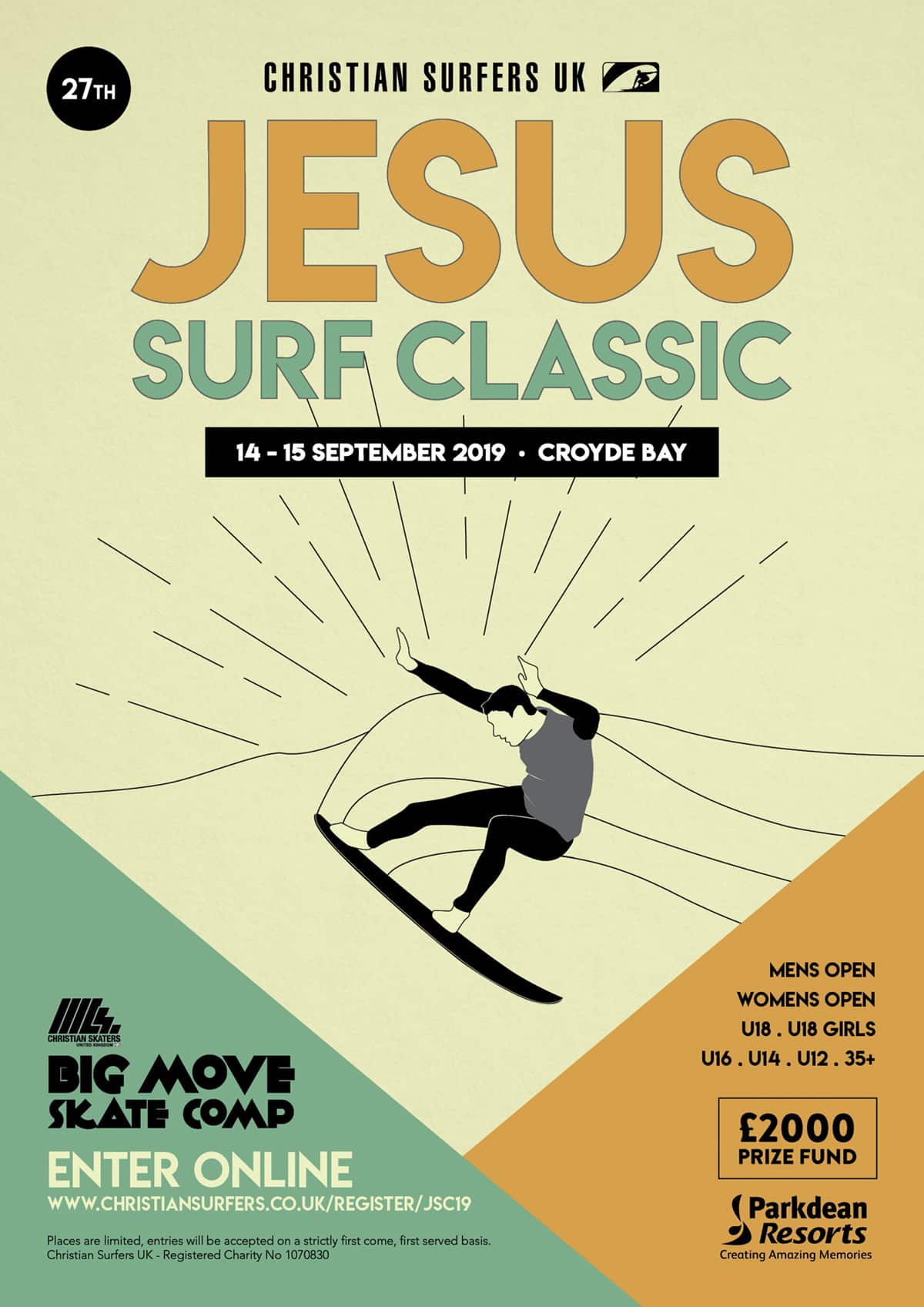 With just over one week to go and just over 100 registrations already, plans are moving at pace for this very popular surf Festival weekend in North Devon
Christian Surfers UK are pleased to be hosting the 27th running of the Jesus Surf Classic, with around £2000 in prize money, taking place at its traditional venue of Croyde Bay, North Devon over the weekend of September 14th and 15th 2019. Traditionally, this event attracts over 130 of the UK's top surfers, who compete in its eight categories starting with the under 12s right through to the over 35s division. Weather permitting, the event will also include the very popular Big Move skate contest on the mobile skate park. As always, a big thank you goes to Parkdean for allowing us to run the event on their beach.
Places are rapidly filling up, so if you haven't booked make sure you do as the last few years we had to cap the number of entries. Click through to the entry portal link here: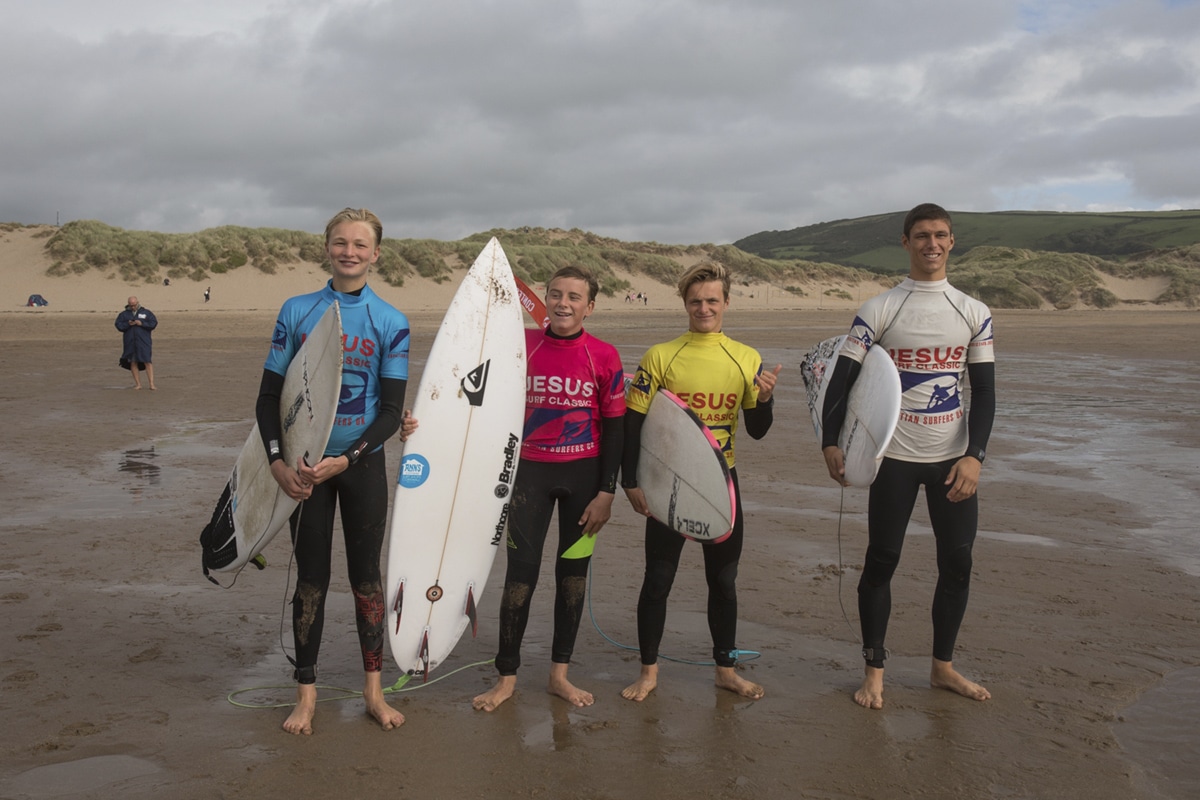 This year the event clashes with the British team at the ISA world surfing games in Japan (all the best to the GB competitors) which means there are more opportunities for fresh winners in the main categories at this event.
As well as the contest itself, there is always a great vibe around the marquee with refreshments, BBQ, live music and surf movies. Check out the edit from last years event.
This year we are also linking up with the 'Wave project' and if competitors or spectators have old surf gear (Boards, wetsuits, leashes or good condition clothing, that they want to donate they can bring along and we will ensure that the local wave project team collect them and make good use of them, to help support their work.
Check-in for all those competitors who will have registered will be 8 am at the Parkdene Beach carpark (North end of Croyde), for what we hope will be a fantastic weekend of surfing.
In addition for your diaries Polzeath in North Cornwall will host the 12th Jesus Longboard Classic which grew out of the Jesus Surf Classic when its popularity made it impossible to run the event over one weekend, will be held over the weekend of October 12th and 13th. As usual, first-class hospitality and a warm welcome from our partners the Tubestation await all surfers and supporters. With over £1000 worth of prizes, competition levels will be high within an event that has a great community spirit. More details will follow in the next few weeks.
As always, Christian Surfers wants to thank in advance their partners who help to organise these events, and obviously a huge thanks goes to all the Christian Surfers volunteers who run them, and the fantastic support that the events get from the competitors and support crew.
For more information on the work of Christian Surfers, and all the latest news on events, either log on to the Facebook page – Jesus Surf Series CSUK, or the website christiansurfers.co.uk or e-mail [email protected]