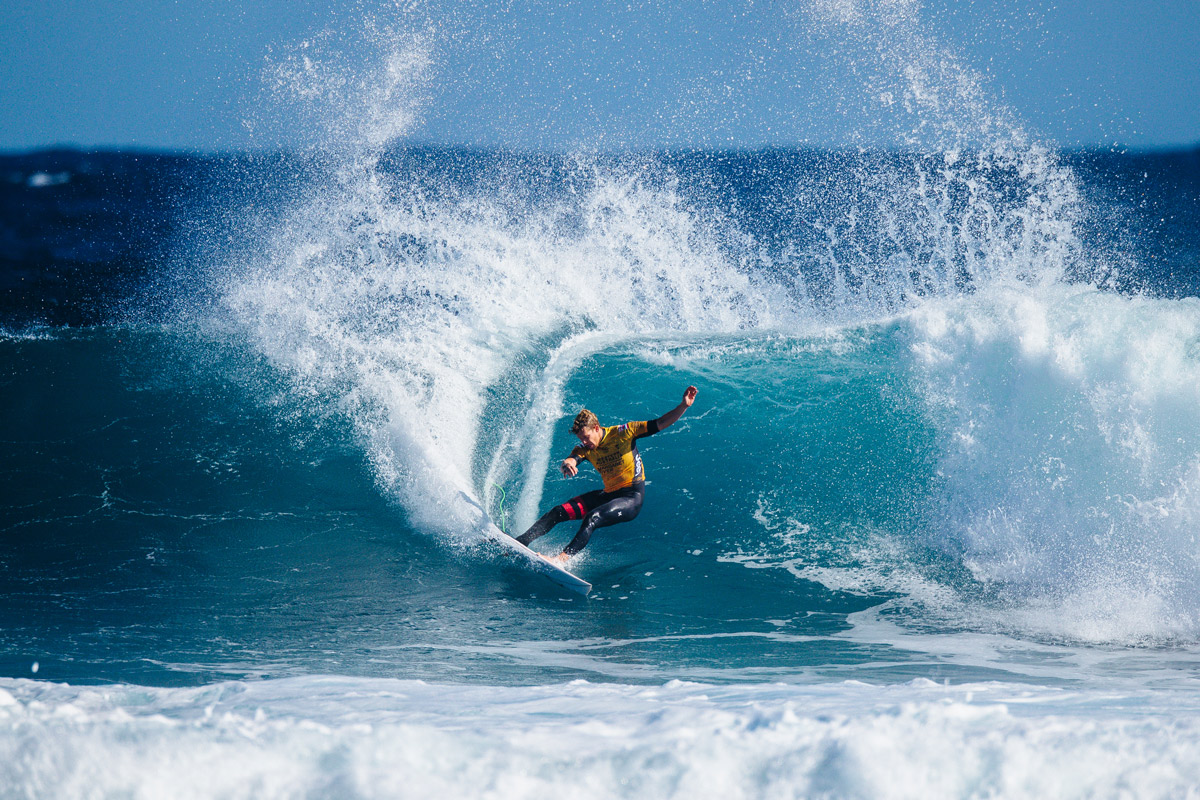 Image courtesy WSL / Dunbar
So looks like the man who would be king, John John is back on form after his wins at Bells and Margies. To celebrate we have a full John John gift pack to give away worth £120!
The pack includes: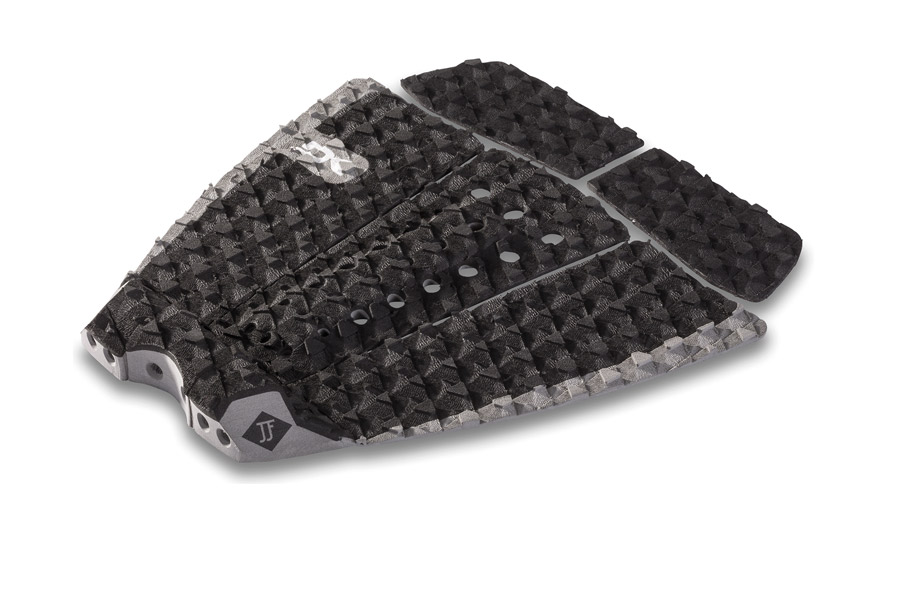 John John Pro traction pad
This traction pad was designed for John John's specific dimensions and progressive riding style. Made with Dakine Friendly Foam biodegradable EVA foam is a five-piece design allows adjustability for use on an everyday shortboard or step-up board. The 25 mm vertical tail wedge was hand sculpted by John John to provide
the perfect shape for his form. A perforated surface lets water move through the kick and reduces drag. All JJF products feature recycled cardboard packaging and zero plastic to help keep our oceans clean for tomorrow.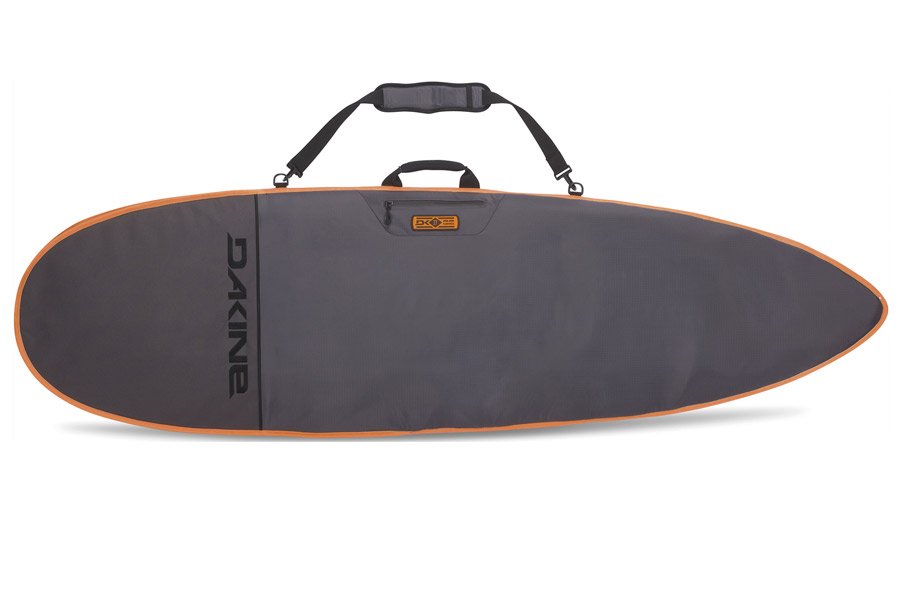 John John Florence Daylight Surfboard Bag 6'0″
The JJF Daylight Surfboard Bag is lightweight and portable for a quick carry to a surf spot or safe storage in the garage. A slim outline and 8 mm closed-cell foam protect your prized board. Vented, heat-reflective tech shelters your board from the heat of the day, while a ripstop exterior maintains a light, durable feel while a semi-dry, splash proof pocket stores your keys and phone. Six sizes offer a tailored fit for boards from 5'4″ to 6'10".

John John Florence Kainui Leash 6 x 1/4″
John John's riding style calls for a serious leash, and the Kainui Leash offers the security you need in surf a few feet overhead. Constructed of the highest quality 1/4-inch (6.5mm) urethane Dura-Cord for maximum strength to keep you connected to your board in even the strongest surf. The Kainui is a continuation of Dakine's dedication since 1979 to making and refining surf leashes that protect both surfers and their boards in the most consequential conditions. All John John Florence products are packaged using sustainable recycled cardboard products with zero plastic – keeping our oceans clean for tomorrow.