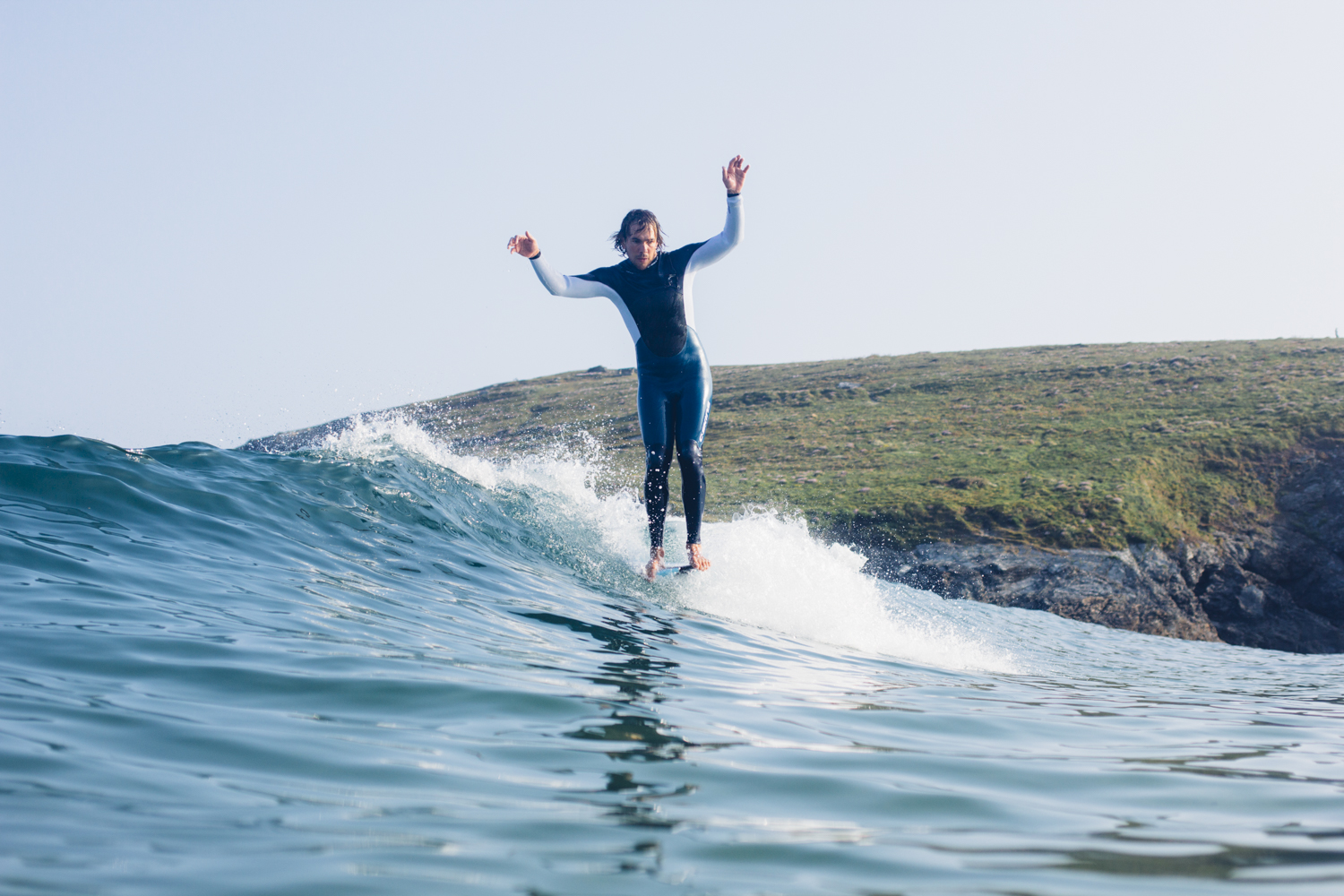 C-Skins Wetsuits has announced it has signed WSL Longboarder Adam 'Bearman' Griffiths to it's team.
Adam has been surfing for most of his life. His ocean loving parents and the endless summers spent at the beach perfecting his style and technique definitely paid off; he started surfing competitively at just 12 years of age and has now been competing on an international level for eight years.
In the past few years Adam has achieved some of the top accolades the sport has to offer; including 3rd in Europe in 2015 and 13th on the ASP World Longboard tour and locally the English Champ in 2014 and 2015. These successes have only driven his determination for the future. This year he is focusing on the WSL World championships in December, of which he has already qualified.
When Adam isn't competing he is constantly travelling, chasing waves around the cold waters of Europe and this year won't be any different, with plans for surf trips and video shoots in Ireland and Scotland he will no doubt be pretty busy.
It's Adam connection to Newquay and his local surf breaks that has contributed to his attraction to ride for C-Skins, of the brand he comments
"I really like the fact that C-Skins home is here in Europe, I have watched them go from strength to strength over the past few years and I love that C-Skins just make wetsuits and I can see their passion for detail when I look at the wetsuits; when it comes to the winter, I want to be as warm as possible – it has to be a HotWired with built in hood, so toasty but still feels so flexible"
When Adam is not chasing waves around the globe he owns and runs Newquay Surfing School, based on Great Western Beach, Newquay.
C-Skins started with a simple idea……..build a better wetsuit so you could stay out in the water longer. Our job is to keep you warmer for longer through developing and bringing you the latest in wetsuit technology.