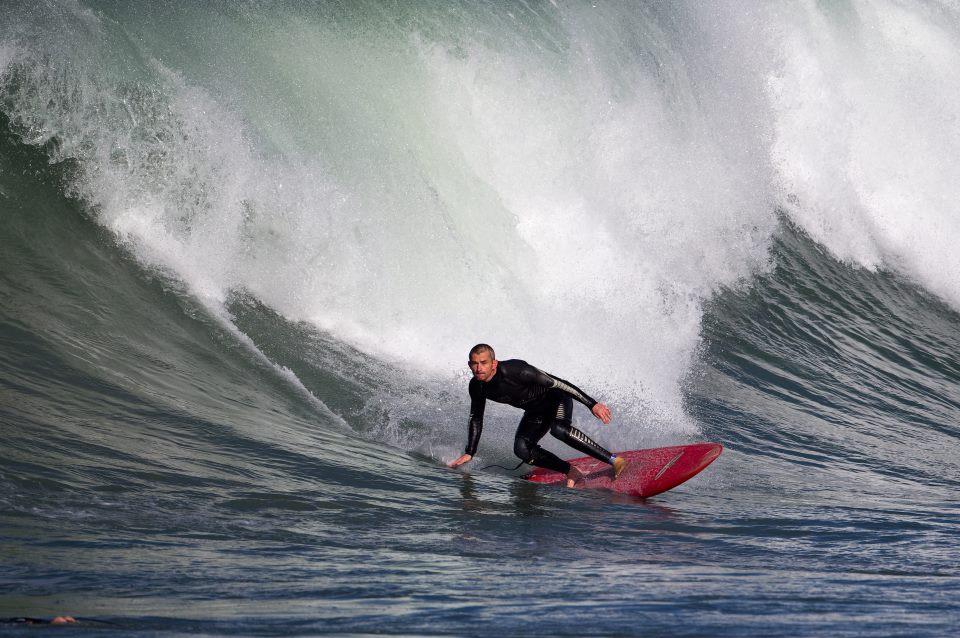 Peg styling Photo James Malthouse.
'Pegleg' Rick (above) and Surfing Great Britain are looking for 'disabled' surfers that would be interested in representing their Country in the ISA World Adaptive Surfing Championships to be held Southern California in the October/November/December (TBC).
"We would like to hold some qualifying events in the run up to it and then in the long term have competitions running side by side with the 'able bodied' surfers." says Rick.
"I feel this is a very important thing for disabled surfing not just in this country but internationaly and with the full backing of Surfing Great Briton is a massive plus on a national level."
If you or anyone you know are interested please contact Surfing Great Britain direct [email protected].