The Eddie invite list is here! Laid out below. Any chance of squeezing a European in there, even as an alternate, next season? There's kind of a decent big wave scene happening this side of the pond now…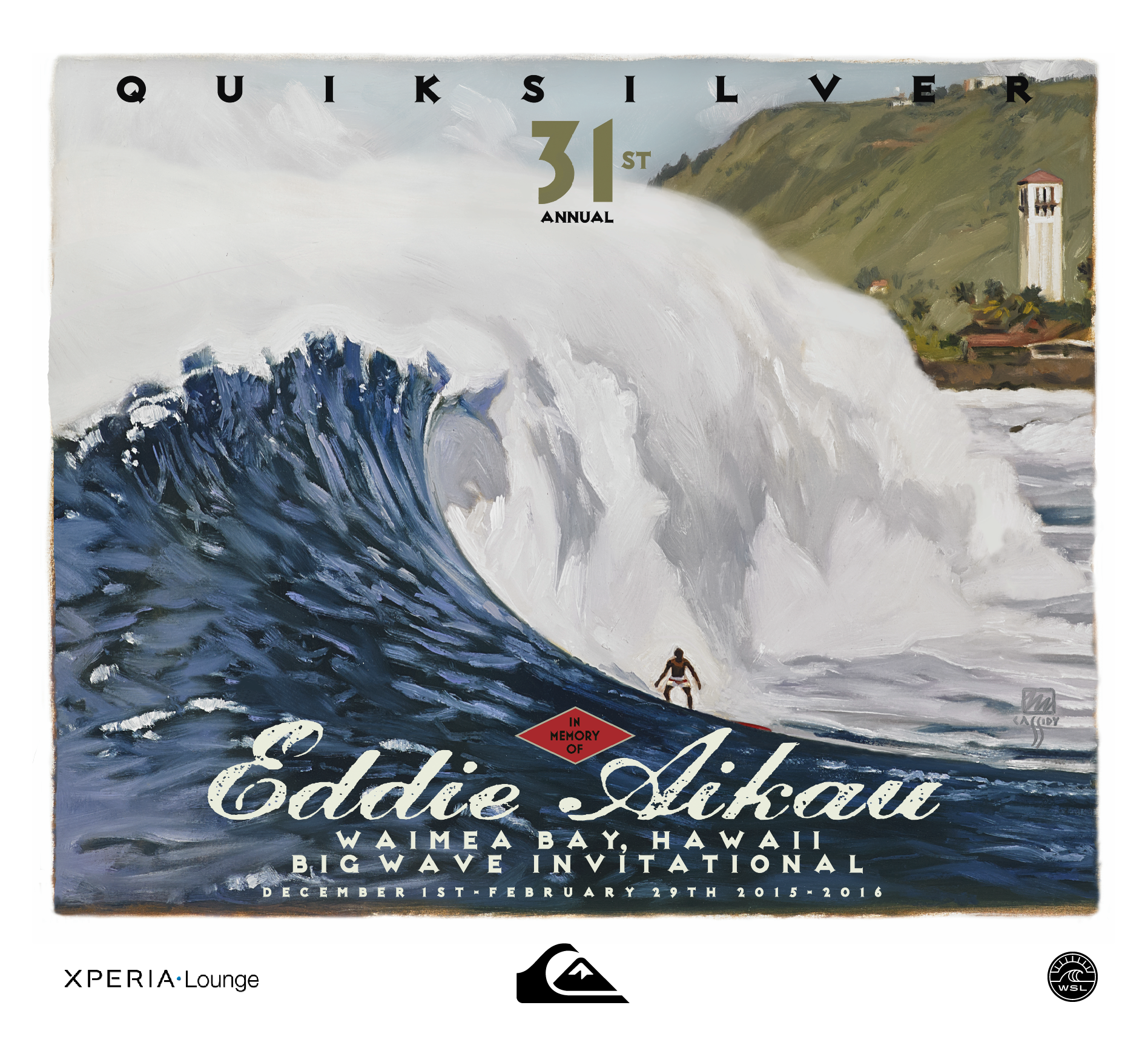 Quiksilver and Hawaii's Aikau Family are pleased to announce the official Invitees and Alternates for the 31st Annual Quiksilver in Memory of Eddie Aikau at Waimea Bay, on the North Shore of Oahu, Hawaii. The official Opening celebration with the Aikau Family and this year's invited contestants will be held on Thursday, December 3rd, 3pm, at Waimea Bay.
The Quiksilver In Memory of Eddie Aikau is a one-day big wave riding event with strict wave height requirements; it will only take place when waves meet or exceed the Hawaiian 20-foot minimum (wave face heights of approximately 40 feet). This was the threshold at which Eddie enjoyed to ride the Bay. The event has a three-month holding period that will begin December 1, 2015, and run through February 29, 2016.
"The Eddie" is the original big wave riding event and stands as the measure for every big wave event that exists in the world today. It honors Hawaiian hero Eddie Aikau, whose respect of the ocean, concern for the safety of all who entered it on his watch as lifeguard of Waimea Bay, and the way with which he rode Waimea Bay on its most giant and memorable days.
On the occasion of this year's Quiksilver in Memory of Eddie Aikau, the exhibition "The Big Wave Riders of Hawaii" will make a stop in Honolulu on December 2nd, 2015 6pm-9pm, at the Quiksilver Boardriders Club, 2330 Kalakaua Avenue. Dedicated to the intriguing parallels that connect the histories of surfing and photography, the exhibition will showcase a handpicked selection of collodion plate portraits by Bernard Testemale. More information on: www.quiksilver.com
As part of its ongoing commitment to perpetuating safety at the Eddie – a hallmark of Aikau's life, Quiksilver is delighted to announce that for the first time ever, itsnew Inflatable Ocean Safety (IOS) vest will be made available to all contestants in the 2016 edition. Developed in collaboration with Aqua Lung, a global leader in personal aquatic equipment for professional and recreational use, the QUIKSILVER X AQUA LUNG IOS vest is the culmination of two year's development and represents the cutting edge of big wave surfing safety technology. Worn over the top of any type of surf equipment (wetsuit or lycra etc.), the IOS is a reinforced neoprene inflatable vest designed to rapidly and safely bring the wearer to the surface in a heavy hold-down situation.
The Quiksilver In Memory of Eddie Aikau has only been held a total of 8 times, most recently on December 9, 2009, won by California's Greg Long.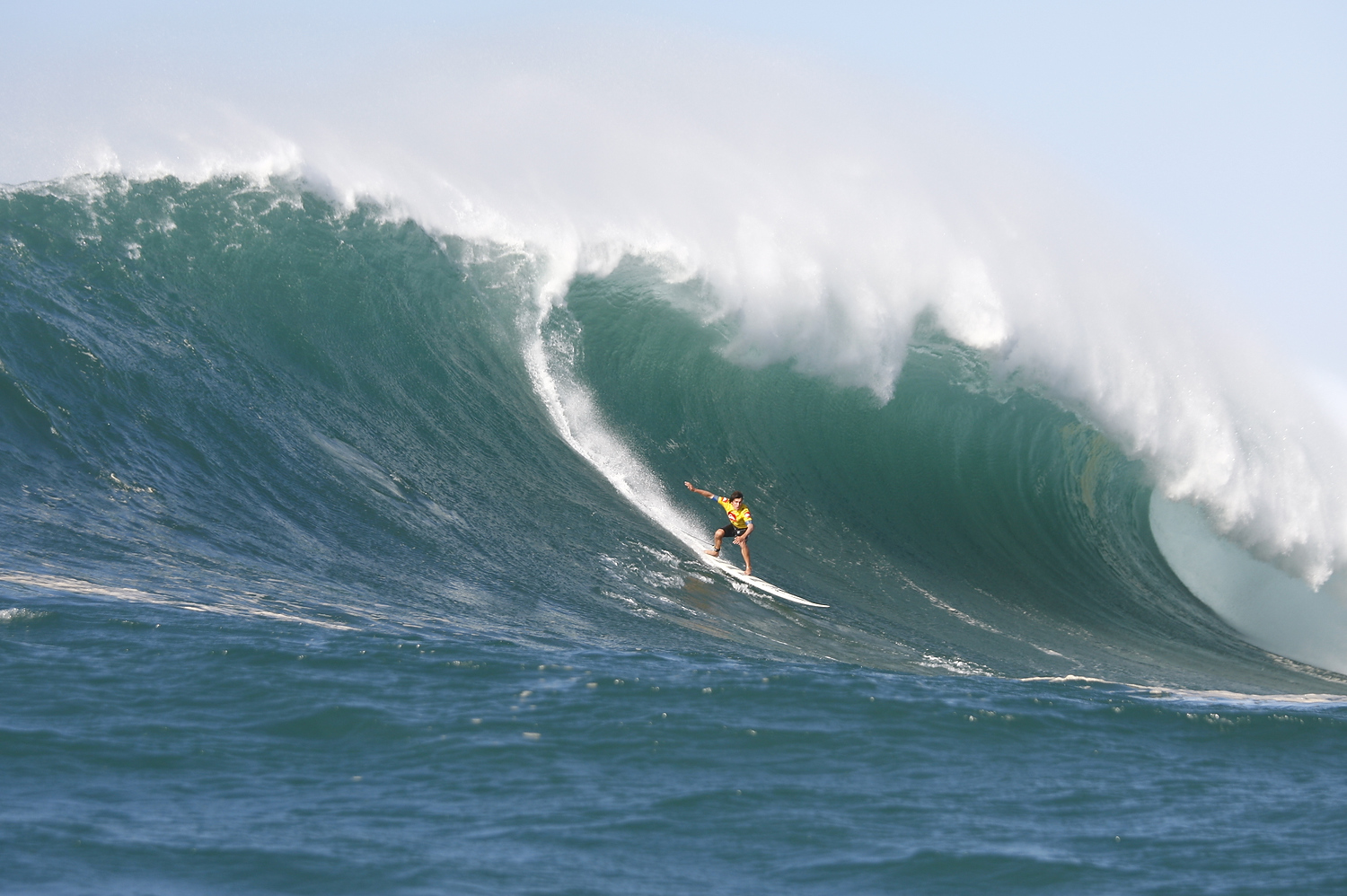 When the contest happens, it can be viewed via a live webcast on the event's official website.
The 2015/2016 Invitees are: (listed by first name alphabetical order)
Aaron Gold
Albee Layer
Bruce Irons
Clyde Aikau
Dave Wassel
Garrett McNamara
Grant Baker
Greg Long
Ian Walsh
Jamie Mitchell
Jamie O'Brien
Jeremy Flores
John John Florence
Kala Alexander
Kelly Slater
Kohl Christensen
Makua Rothman
Mark Healey
Nathan Fletcher
Noah Johnson
Peter Mel
Ramon Navarro
Reef McIntosh
Ross Clarke-Jones
Shane Dorian
Sunny Garcia
Takayuki Wakita
Tom Carroll
Official Alternates (in seeding order):
Mason Ho (Aikau Pick)
Danilo Couto
Mark Matthews
Koa Rothman
Ben Wilkinson
Jamie Sterling
Billy Kemper
Shawn Dollar
Carlos Burle
Kealii Mamala
Gabriel Villaran
Michael Ho
Kai Lenny
Kahea Hart
Nathan Florence
Damien Hobgood
Kalani Chapman
Ryan Hipwood
Danny Fuller
Nic Lamb
Anthony Tashnick
Rusty Long
Derek Dunfee
Brock Little
Event past winners:
1984/1985: Denton Miyamura (Haw)
1986/1987: Clyde Aikau (Haw)
1989/1990: Keone Downing (Haw)
1998/1999: Noah Johnson (Haw)
2000/2001: Ross Clarke-Jones (Aus)
2004/2005: Bruce Irons (Haw)
2001/2002: Kelly Slater (USA)
2009/2010: Greg Long (USA)