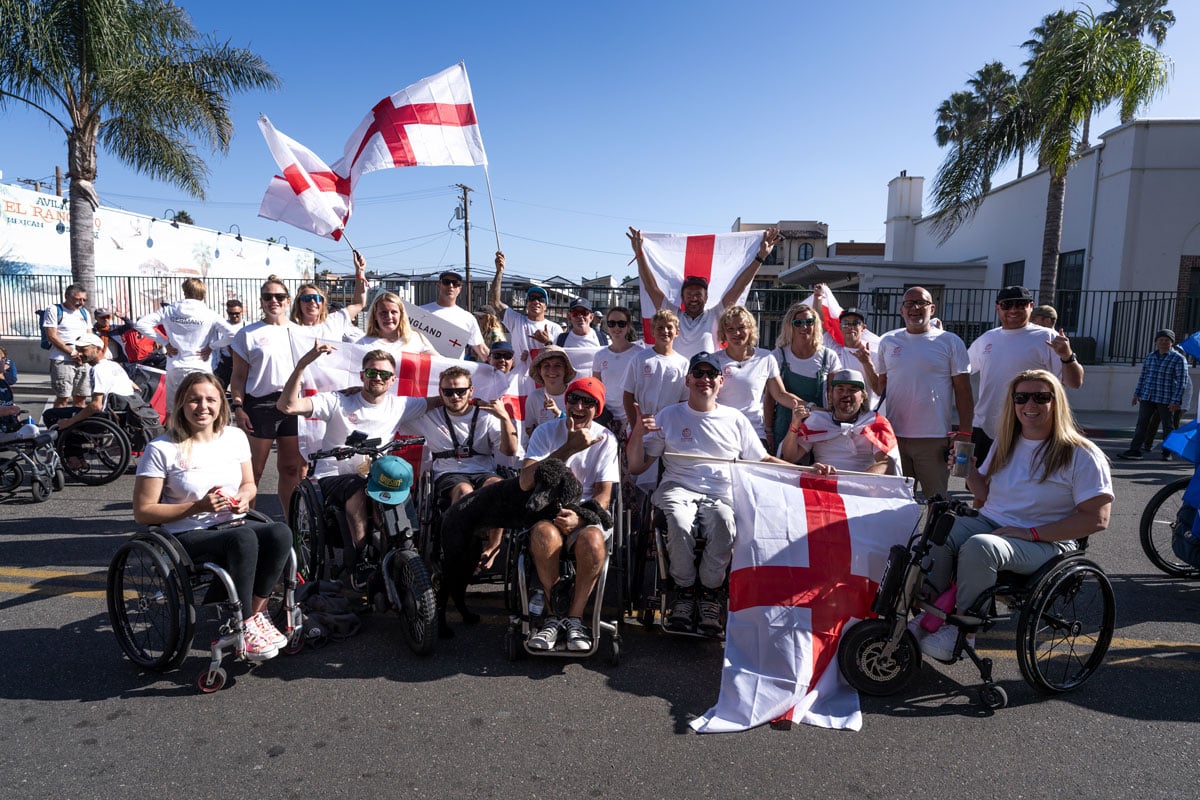 • Two-time World Champion Alana Nichols (USA) scores perfect 10, earns highest heat total in ISA para surfing history
• Pierrot Gagliano (FRA) tops Men's Vision Impairment 2 leaderboard, secures first medal
• First ever heat win for Tash Davies (ENG) garners Semifinal berth with teammate Hannah Dines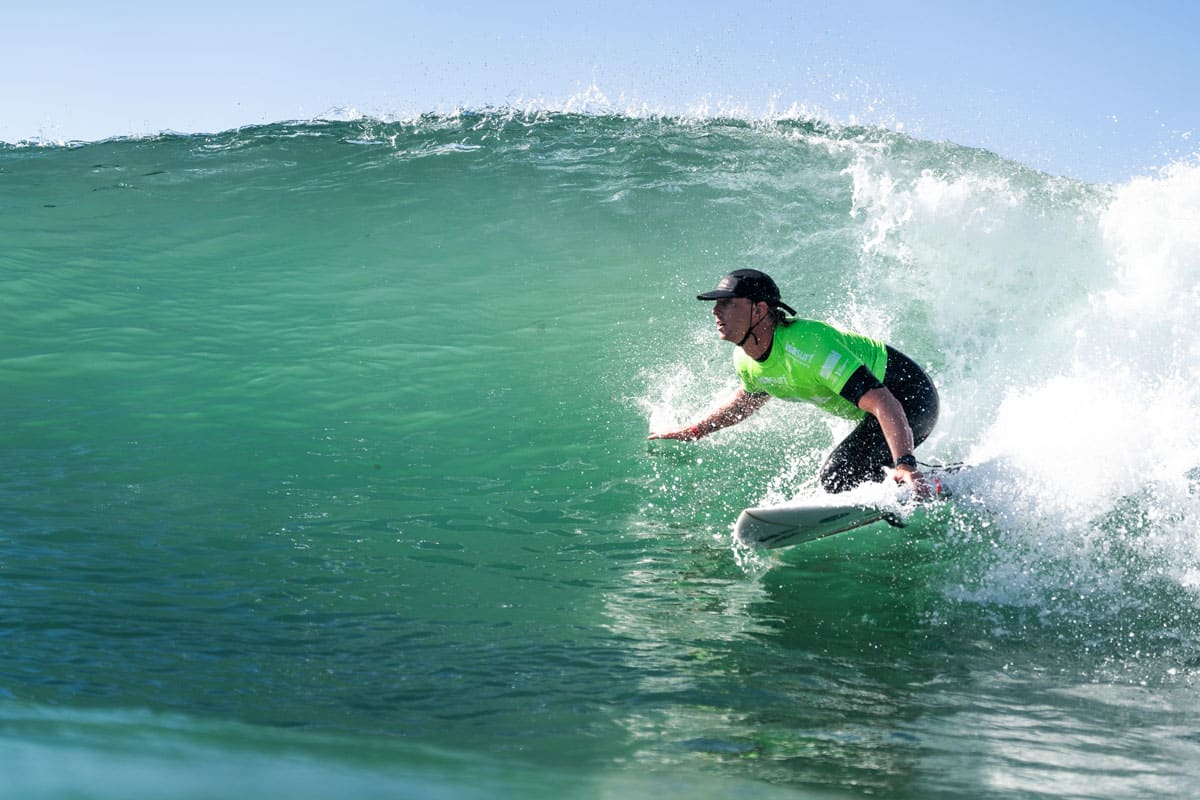 Picture-perfect, three-to-four foot peaks and 'Santa Ana' offshore winds allowed for history-defining performances today in Surf City USA. Finalists were determined in multiple classifications, while the completion of qualifying rounds in most other divisions resulted in numerous eliminations, including those of multiple-time World Champions Matt Formston (AUS) and Jesse Billauer (USA).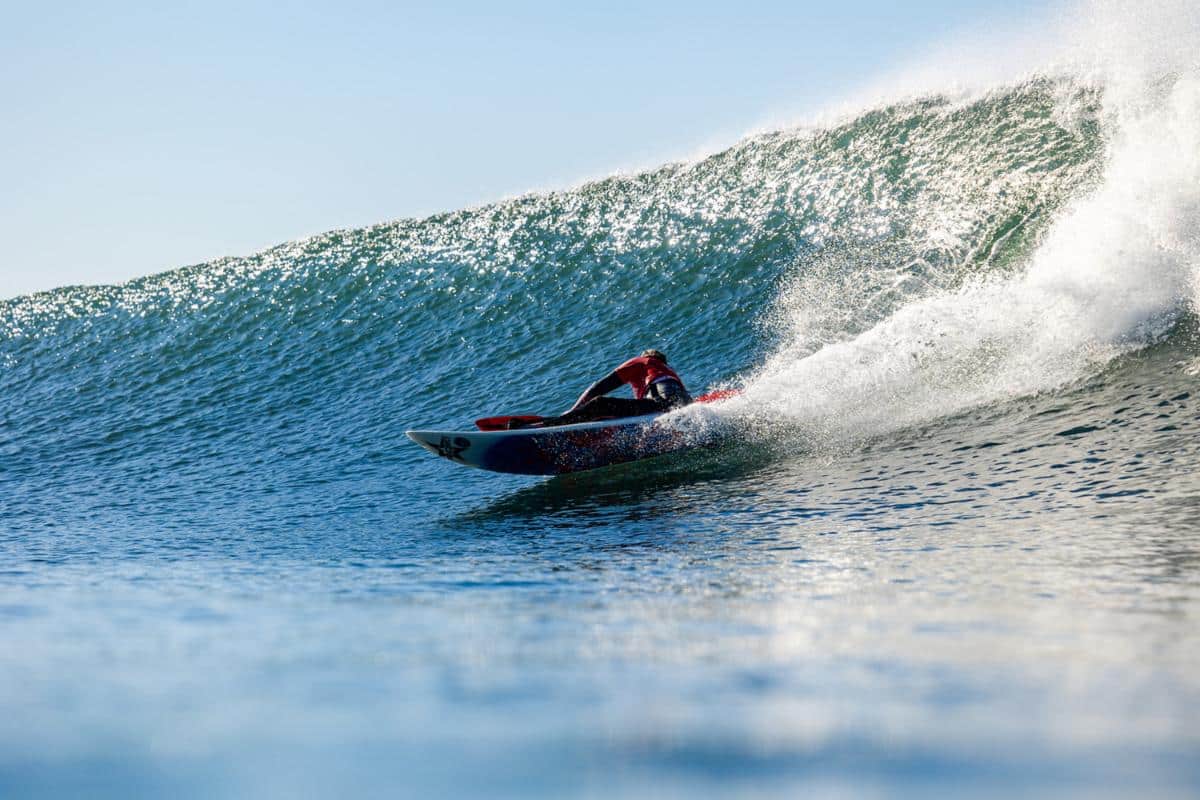 Alana Nichols (USA above) returned to competition in incredible form when the Women's Sit classification hit the water. The Paralympic and para surfing gold medalist opened with a 9.40 on her first wave of the event, but that was just the start. Late in the heat Nichols pulled into a freight-train of a barrel, her first ever in the ocean, to collect a perfect 10 and the highest heat total in ISA para surfing history, 19.40.
"I honestly wasn't expecting it to barrel over me," Nichols said. "I thought it was going to break behind me, and when it did, it was just like, 'This is happening!' I don't know if I have the words yet for that, but it was so sick.
"To set that heat record is pretty phenomenal," Nichols continued. "I just feel like I had the perfect conditions all around. I can't tell you how proud I am of the women that I get to surf with and against, because to be a woman with a disability that loves to charge, that's a rare combination."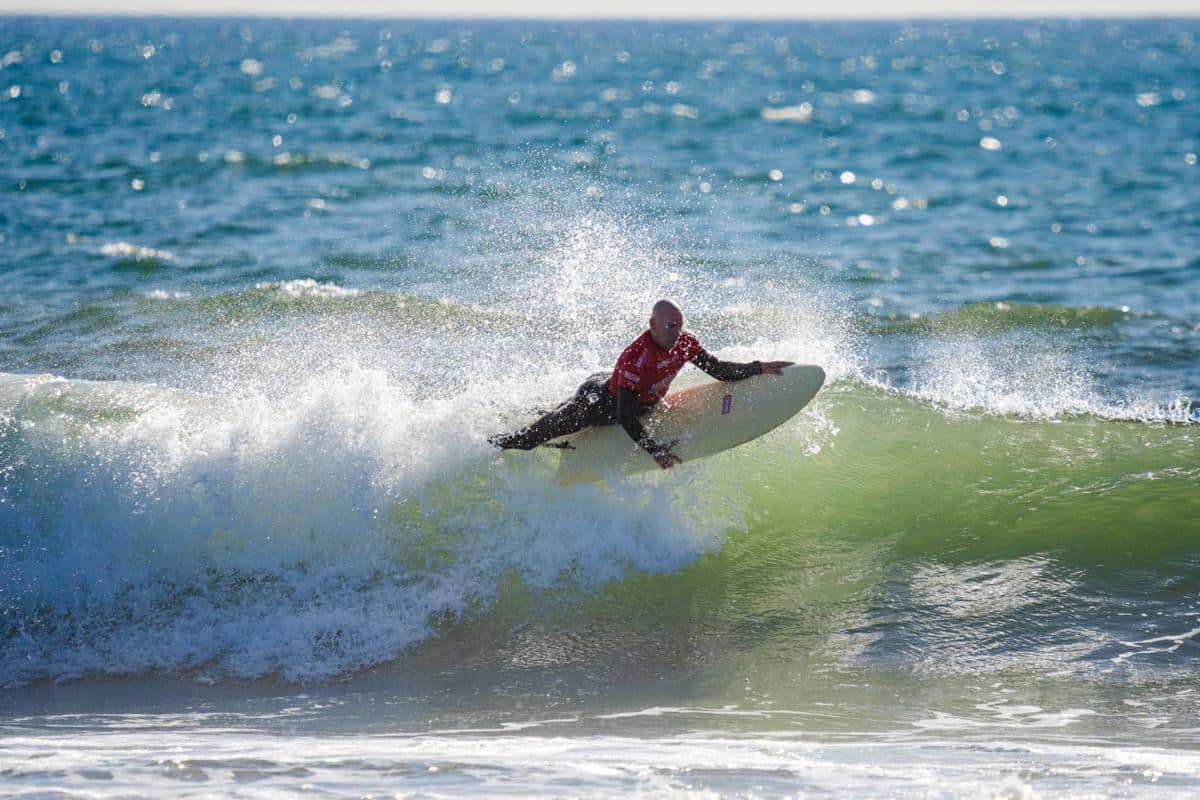 After a tough Round 1 heat, defending champion Camilo Abdula (POR) replaced both of his scores in Men's Stand 1, Round 2 to gain progression into the Semifinals. Five-time gold medalist Felipe Kizu Lima (BRA) topped the leaderboard in Men's Sit to secure yet another medal, as did two-time defending champion in Women's Vision Impairment 1, Marta Paço (POR).
Australia's Joel Taylor (above) collected the highest single wave score and heat total of the day for the men. Two critical turns on a speedy left earned him a 9.83, adding to a 7.67 for a 17.50 total. The former professional bodyboarder, who was rendered paraplegic due to an accident at Pipeline in 2001, has taken up para surfing within the past year after 21 years out of the water.
"It didn't work on a bodyboard as a paraplegic," Taylor said. "It just didn't have the speed, and I like going fast. So I got on a board that works and I'm really loving it, really enjoying it."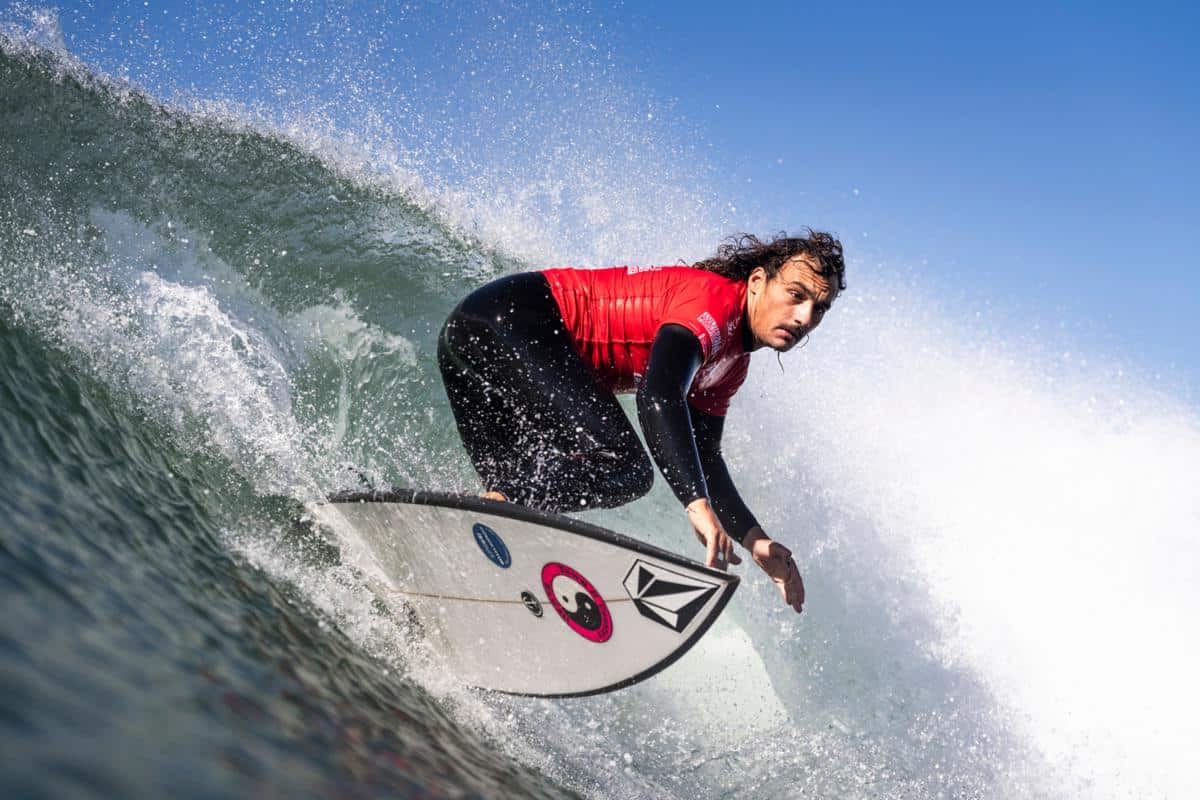 Pierrot Gagliano (FRA, above) tops Men's Visual Impairment 2 leaderboard, secures first medal
After narrowly missing out on the final in his WPSC debut in 2022, Pierrot Gagliano (FRA) was relieved to secure first place on the leaderboard in the Men's Vision Impairment 2 classification and guarantee himself a medal. The 23-year-old has been enjoying every minute of his time in Huntington Beach.
"It was really disappointing for me last year," Gagliano said. "I was not able to get any good waves. Since we're here, we're scoring really good waves every day, so I'm stoked."
An emotional Aaron Paulk (HAW) was also happy to make the final to represent his hometown of Lahaina, Maui and secure another medal. Two-time defending champion Roy Calderon (CRC) and 2022 silver medalist Jack Jackson (AUS) will join Paulk and Gagliano in the Vision Impairment 2 Final.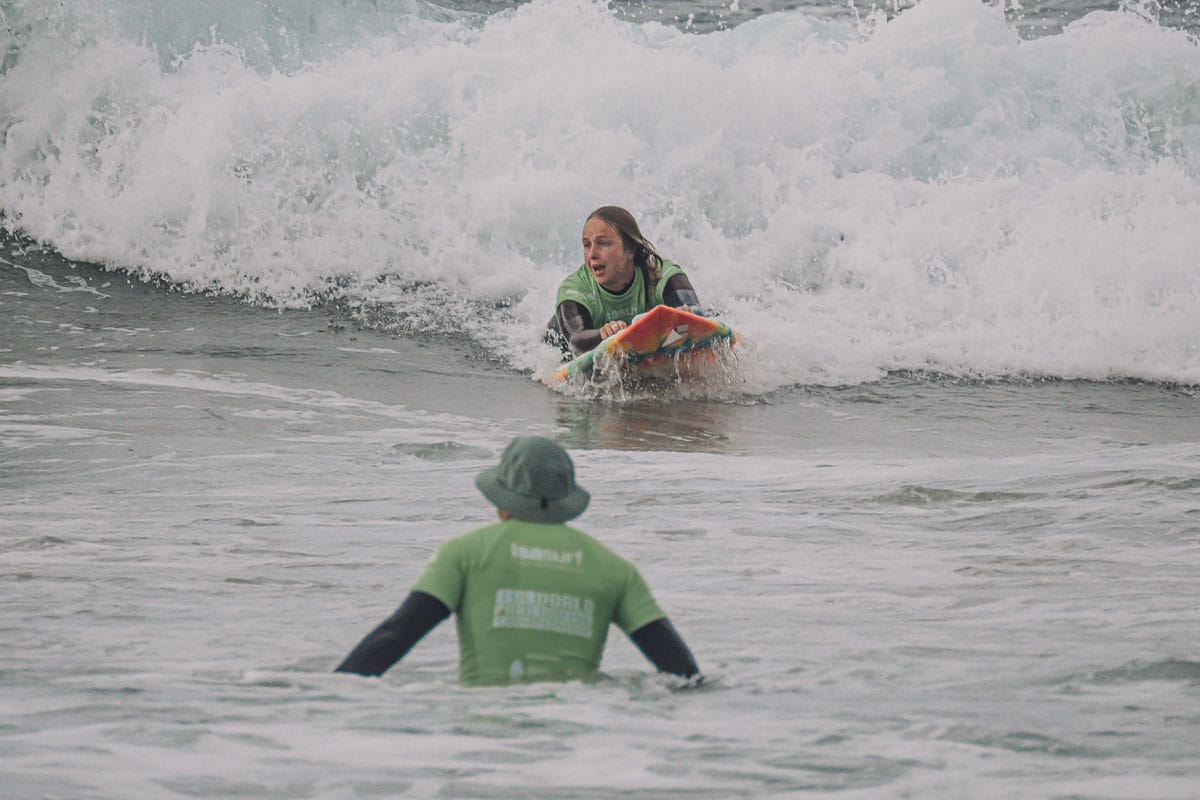 First ever heat win for Tash Davies (ENG above) garners Semifinal berth with teammate Hannah Dines (below)
Inspired to begin surfing in 2019 after seeing footage online of para surfers with a similar disability to her, Tash Davies (ENG) was instantly hooked and attended her first WPSC in 2020. Today the 32-year-old earned her first ever heat win, and was thrilled to progress to the Prone 1 Semifinals with teammate Hannah Dines.
"It felt really good," Davies said. "We just, like, passed each other, she was coming out of her heat and I was getting ready to go in my heat and we had a little celebration in passing. It's great to have both of us in the Semifinals, it's brilliant for Team England."
Competition will continue tomorrow at Southside Huntington Beach Pier at 7:00am PST.