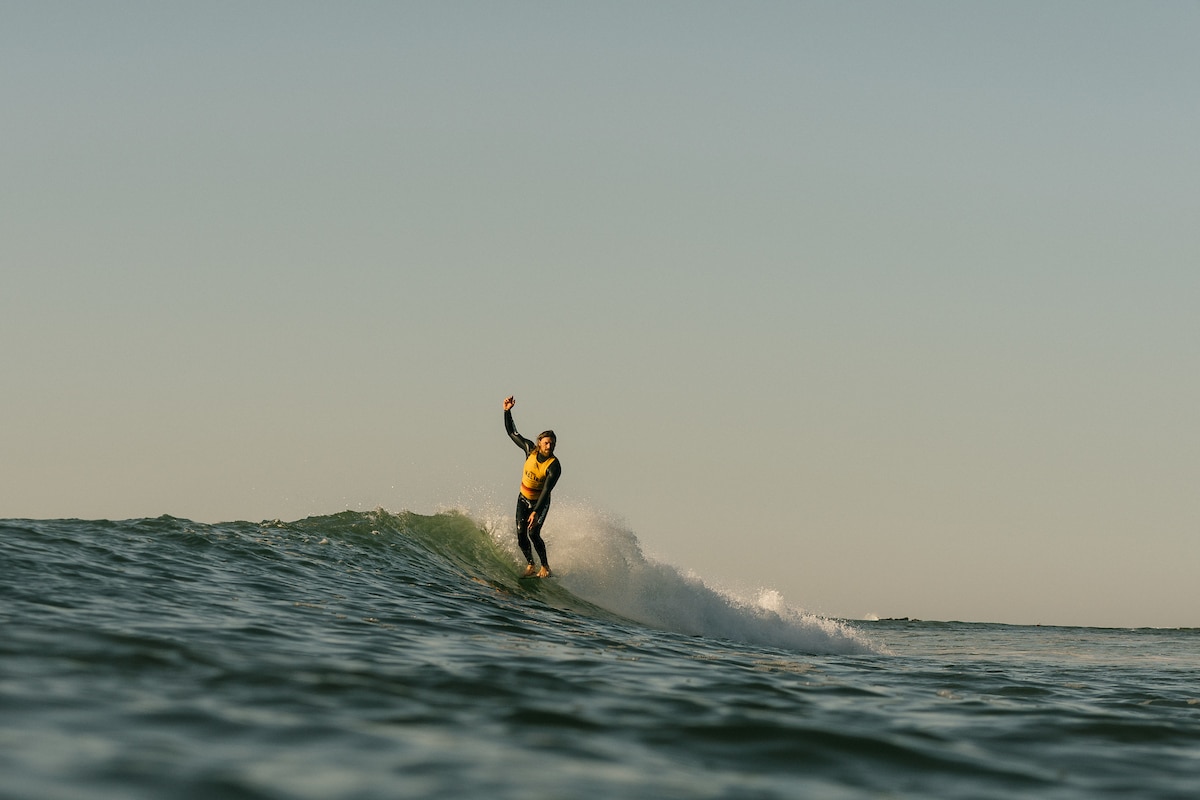 Britains Ben Skinner took off this morning on his 17 hour journey from Cornwall to LA to meet the swell. Going for a world title while juggling work, family and budgets.
Event organizers are tracking a potential swell that could light up First Point Malibu and see competition run on Saturday, October 7, or Sunday, October 8. With a promising forecast later in the waiting period, anticipation is high for the one-day, winner-take-all event that will determine the 2023 World Surf League (WSL) Longboard Champions.
Will Hayen-Smith, WSL Senior Manager, Global Development Tours. "The weekend of October 7th and 8th looks to be providing some potential of running competition and crowning our 2023 WSL Longboard Champions. We're also seeing some potential swell options in the last few days of the waiting period that we're keeping close tabs on, but there's a lot of anticipation for what the 7th or 8th could provide."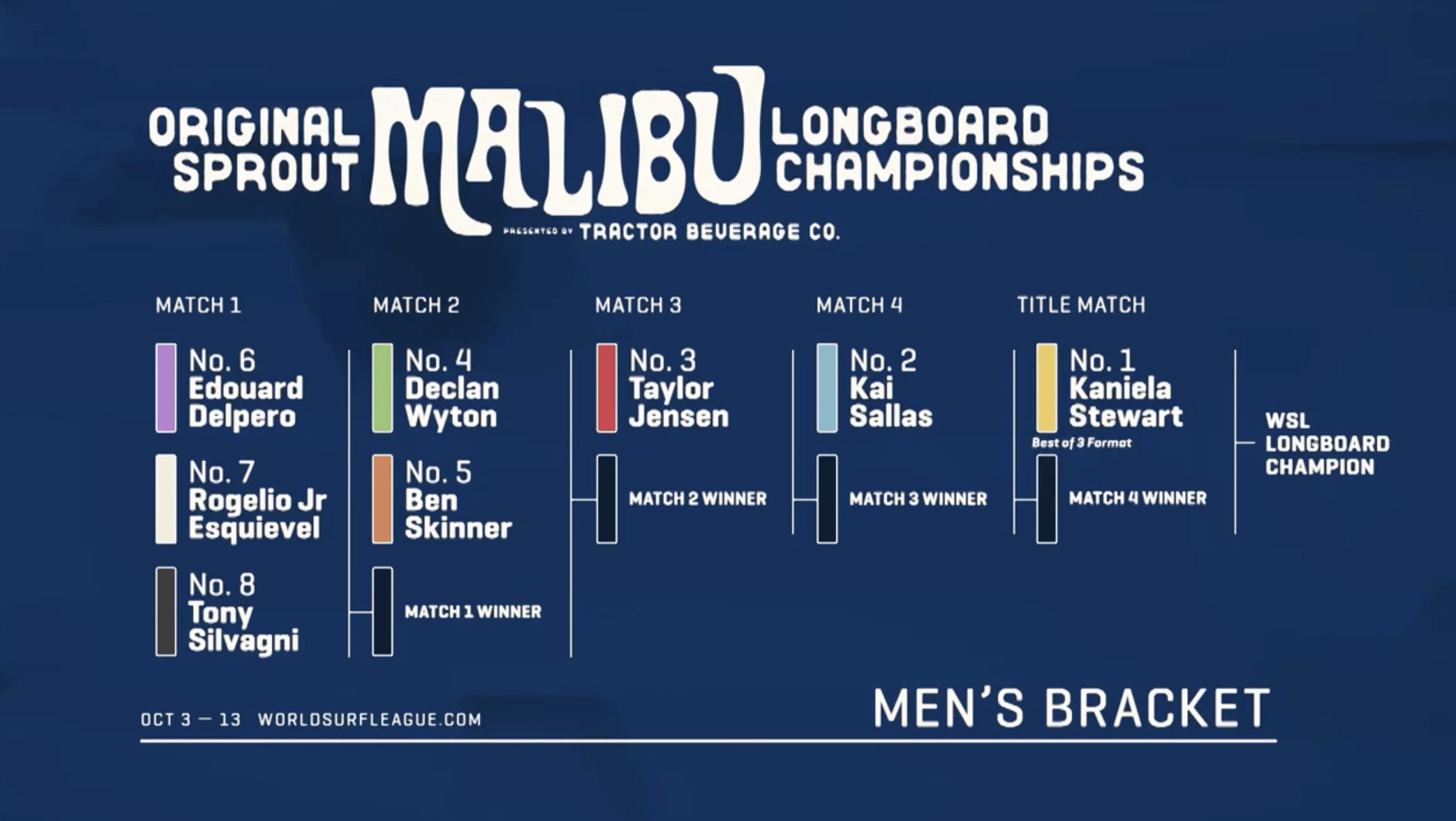 Three-time WSL Longboard Champion Taylor Jensen (USA) enters the Original Sprout Malibu Longboard Championships Presented by Tractor Beverage Co. as the No. 3 ranked man. He will have to overcome the winner of Match 2, No. 2 ranked Kai Sallas (HAW), and No.1 ranked Kaniela Stewart (HAW) if he is to earn a historic fourth World Title.
"There's a huge advantage [having a higher seed], you're surfing a lot of heats in one day at Malibu," said Jensen. "If you're in that bottom part of the rankings, the Top 3 have a major advantage and obviously being first, you see what Filipe (Toledo) does every year. It's a huge advantage. I haven't seen anyone get four World Titles in my career span. Nat (Young) did it in the late 80s when he got his fourth, and it'd be cool to do. It's just a goal I set, it's kind of a crazy goal, and I'm just here trying to do it."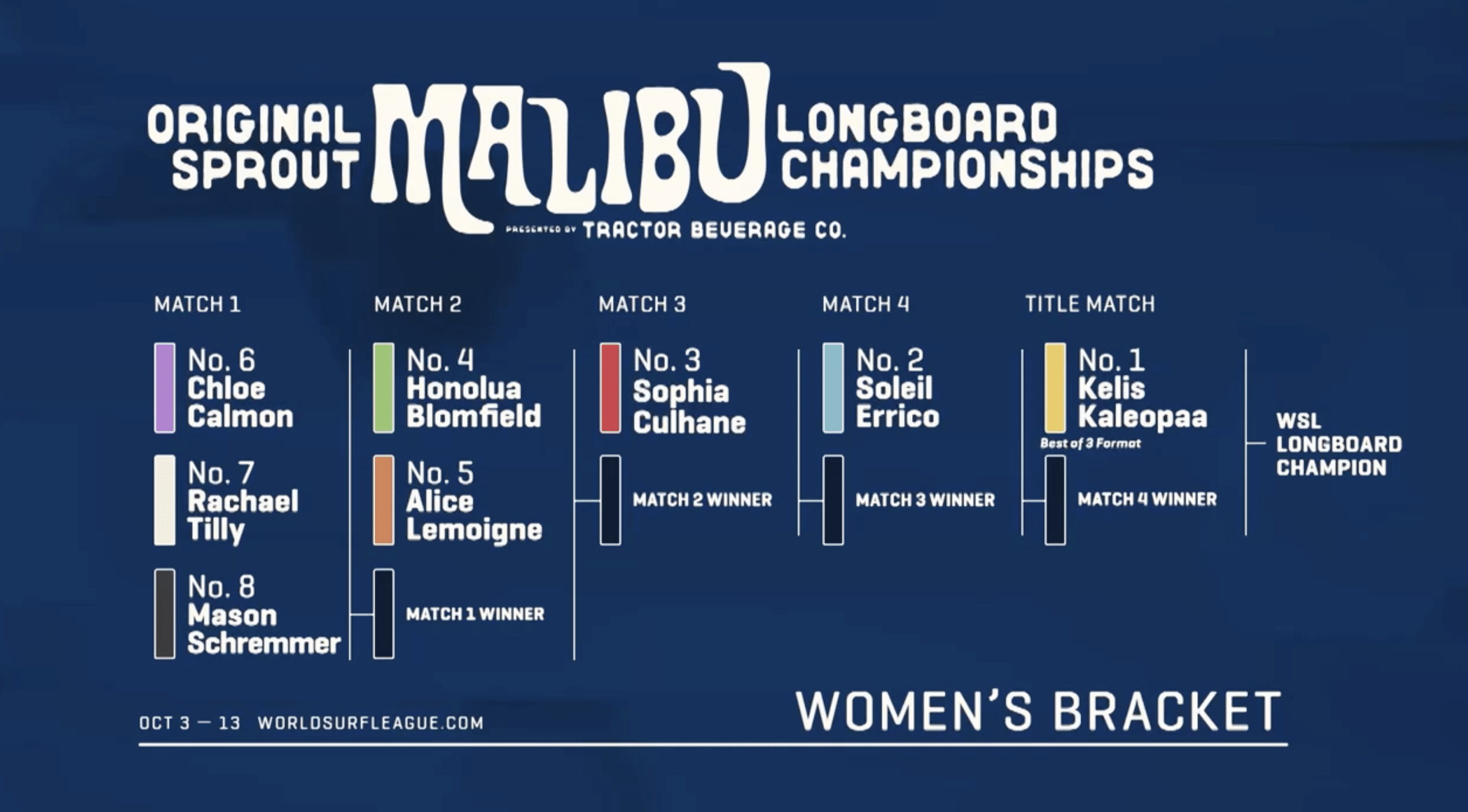 Errico and Jensen will have to contend with the likes of current No. 1s Stewart and Kelis Kaleopa'a (HAW) and a hungry field of competitors, including three-time WSL Longboard Champion Honolua Blomfield (HAW), 2015 WSL Longboard Champion, Rachael Tilly, and Philippines rising star Rogelio Jr Esquievel (PHL).