Outraged by the sewage that's polluting our shores, we made a surfboard entirely out of ocean waste, including raw sewage. 'The Floater', which started as a passion project, soon became an official collaboration with environmental charity, Surfers Against Sewage, and promotes their efforts to hold water companies and the government to account to do more to protect British waters.
We commissioned award winning, and Cornwall-based, sustainable designer and owner of Benthos Surf, Niall Jones, to create 'The Floater' – who used recycled materials to form the board and raw sewage from the sea, which he turned into resin. To add impact, Jones also included two transparent windows in the top of the board that display the two litres of sewage water contained within.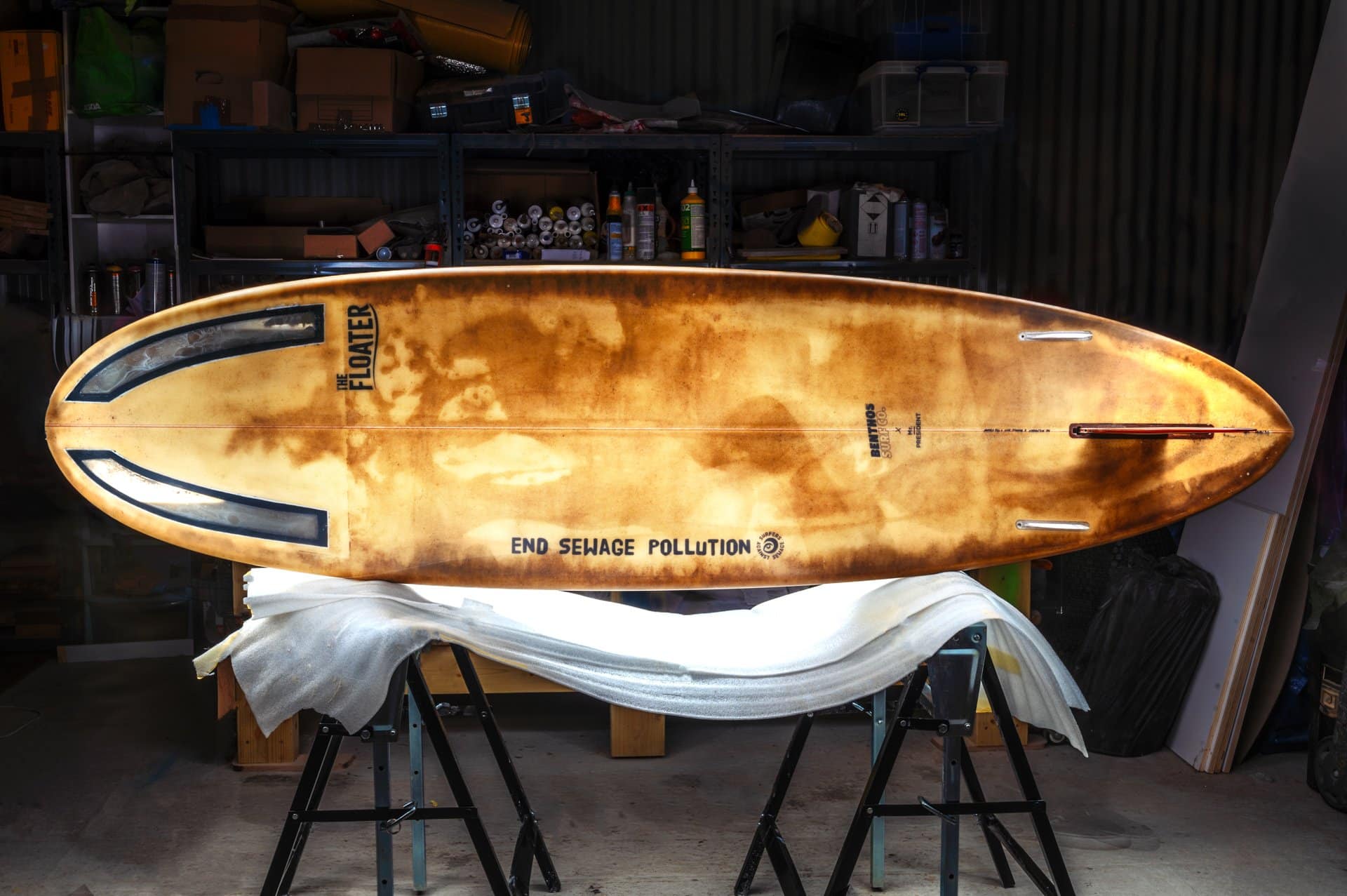 The sewage used to make the surfboard was collected from St. Agnes and Godrevy – the hometown of our Creative, Jake Smith, after heavy rainfall in Cornwall which caused the systems to overflow.
Our video highlighting the extent of the sewage scandal in the UK, features Ben Skinner, 11x European Longboard Champion, and other surfers riding the waves on The Floater.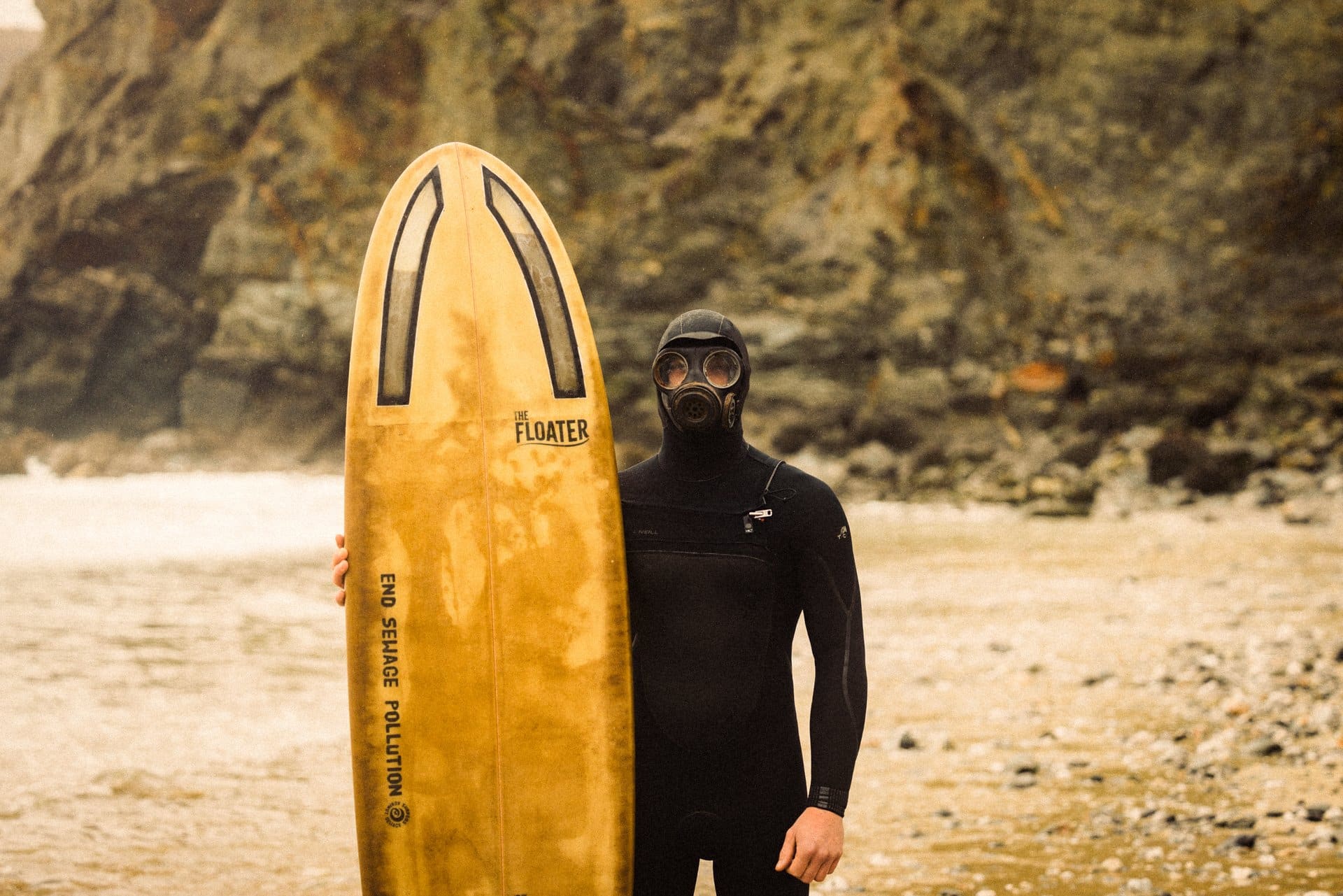 'The Floater' will officially launch at a flagship SAS paddle-out protest in Brighton, seeking to convert public outrage into action by staging a mass paddle-out protest against sewage pollution, featuring simultaneous events at beaches and rivers across the UK on Saturday 20 May. Swimmers, paddlers, surfers, canoers, kayakers, paddle-boarders, windsurfers and anyone who cares about the health of their local blue spaces will take to the water, beach or riverbank to make their demands heard.
Find a Paddle Out Protest near you here.
If you want to get on board and end the dumping of sewage into our seas, sign the Surfers Against Sewage 'Dirty Money' petition here.