ARNOW | A Tom Lowe portrait by Jack Whitefield from WASTED TALENT on Vimeo.
Arnow had it's World Premier at the London Surf Film Festival last weekend. Chris Nelson caught up with filmmaker Jack Whitefield to find out more about his portrait of his friend Lowey, now a legendary big wave charger who grew up on the sands of St Ives, Cornwall.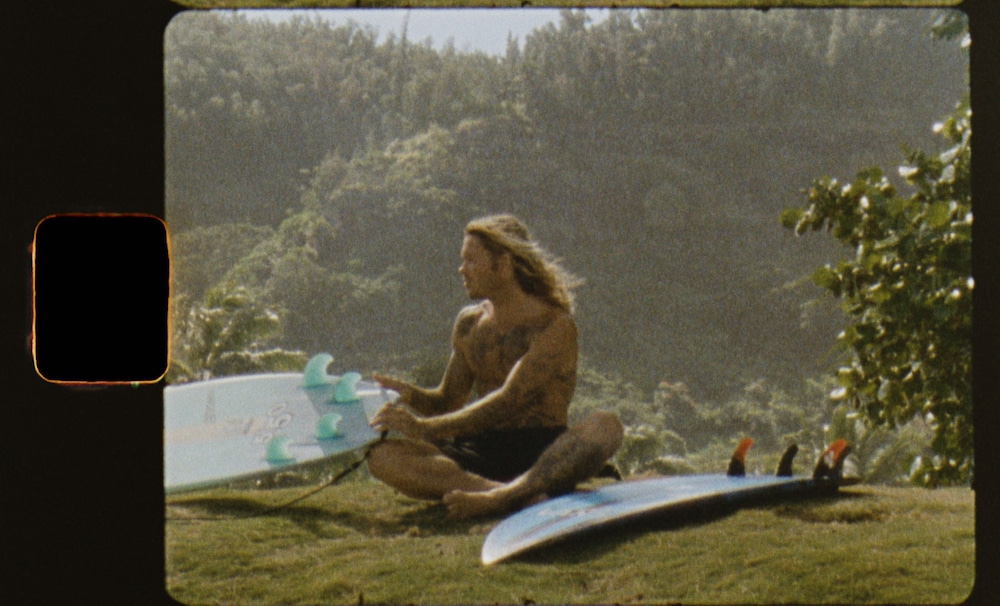 Tom Lowe has risen through the jostling, competitive pack of aspiring big wave surfers to find a unique niche on the global stage. Tom is something of an enigmatic character. A Cornish surfer who operates in the upper echelons, counts many of the world's top chargers as friends and peers – and who has gained a widespread respect from the elite. His ability to snag the biggest set waves in a packed Pipeline line-up is testament to his standing. His uncompromising rise may seem smooth and effortless, like his style and approach – yet it has been hard fought for this driven surfer from a quiet corner of the surfing world. How did he journey from unlikely beginnings in a small, Cornish fishing town to mastering some of the biggest waves in the world – just who is Tom Lowe and what drives him?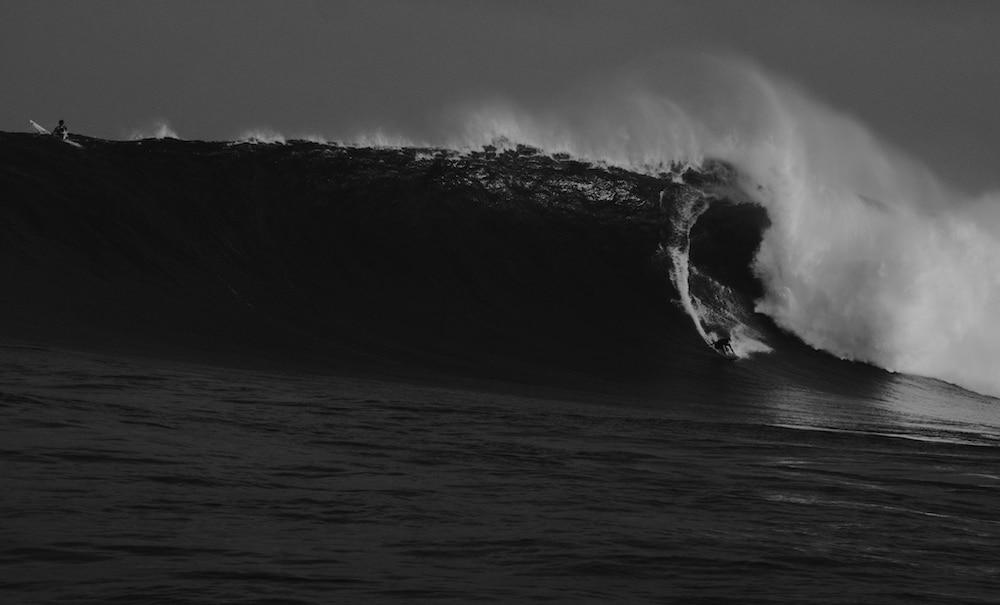 Jack Whitefield has crafted a stylised and stylish cinematic portrait of this modest surfer. Tom's reputation as one of the most fearless men in surfing has been hard-earned in the cold dark waves of west Ireland, and has taken him to Mexico, Mavericks, Maui, Nazare, the North Shore and beyond. This intimate film builds a picture of Tom's life through a collage of inspiring tales, woven with interviews from family and allies who've seen first-hand this dogged and often dangerous rise. I wonder what made Jack want to make a film about Tom?
"I've known Tom for a very long time, we grew up together," explains Jack. "He's a little older than me but back then our town was all one close community. I was approached by Vans to make ARNOW. We worked on the film on and off for about two years and Vans and Tom where kind enough to give me full control of the narrative and aesthetic which was a real deal breaker for me. I'm thankful for that."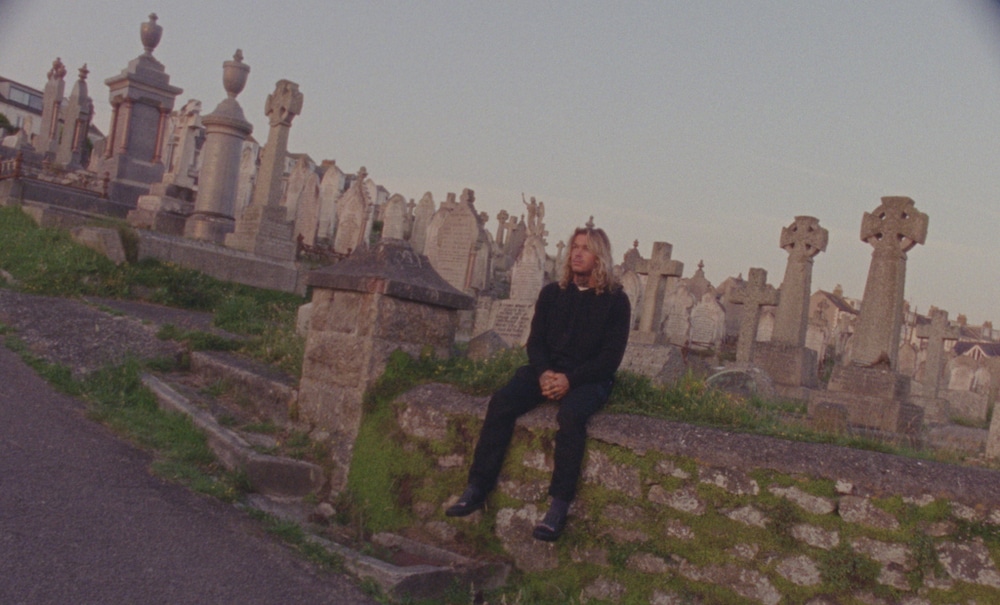 "Tom's background is very different to other big wave professionals (at least to my knowledge )," Jack explains. "I really wanted to paint that picture and show the various layers of Tom's complex personality.
The sense of community and Toms place in it really comes through in the film. I ask Jack about what is special about the community in the far western reaches? "That story of west Cornwall really tells itself," says Jack. "That's not really my doing, that Cornish culture and sense of community bled into the film without too much premeditation."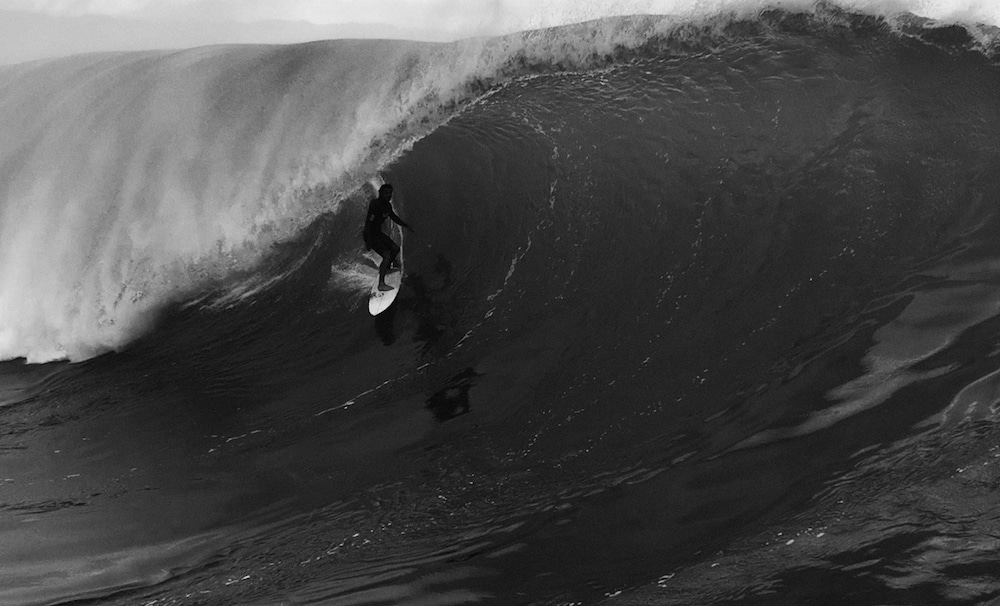 The other element that stands out in Arnow is the score. I ask Jack about how he set about choosing the music. "The music attached to the surfing segments where kindly gifted by a friends band titled Trauma Bond," he explains. "All the other parts of the sound track where created by myself and Adam Holden. Actually apart from a section with Mickey Smith, he was kind enough to make a original piece for his section in the film."
I ask Jack what's next? "There's another possible film in the works.. but next up are exhibitions of new work and a new publication."