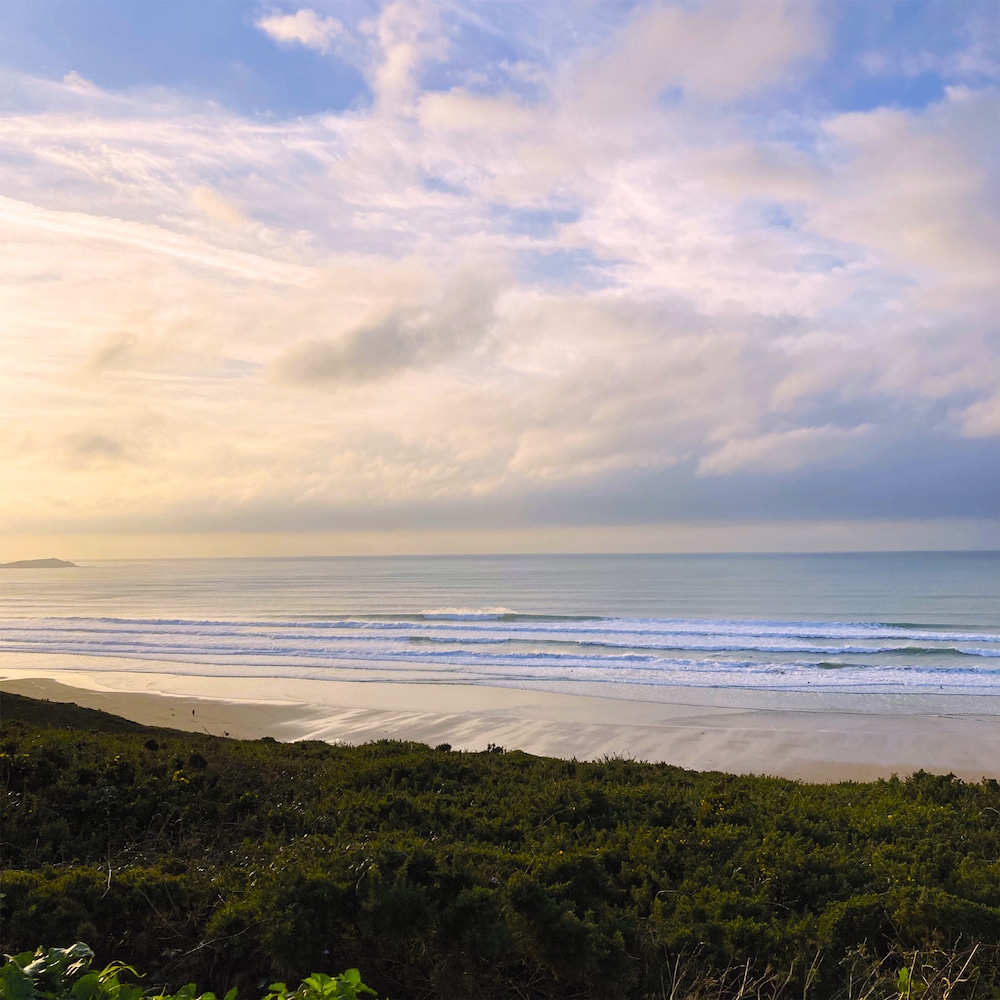 Conversation in the lineups over the weekend across the UK has been about the exceptionally warm November. Usually the rule of thumb means around 5 November people start pulling on the winter suit and boots.. But not for most this year!
While everyone is enjoying the sun and waves it did leave me wondering what was going on: Was it as unusual? Was it global warming? Were water temps above average? So here is quick look….
Water temps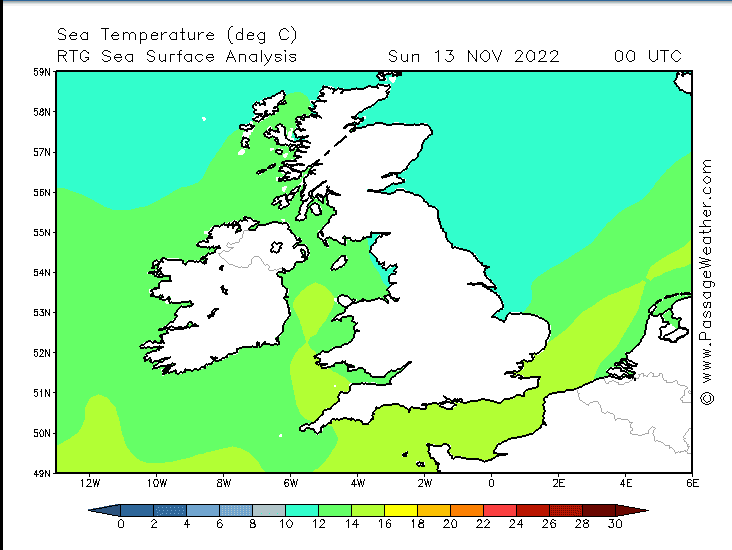 Current sea temps
Newquay Current 14, Max 14.3, Average 13.3
Scarborough Current 11.3, Max 12.4, Avg 10.7
Shoreham Current 15.6, Max 16.4, Avg 14.5
South Shields Current 11, Max 12.4, Avg 11.1
Porthcawl Current 13.4, Max 14.8, Avg 13.5
Swansea Current 13.8, Max 14.9, Avg 13.6
Plymouth Current 14.2, Max 14.6, Avg 13.5
Aberdeen Current 12.1 Max, 12.2, Avg 11.1
Bournemouth Current 14.3, Max 15.9, Av 14.3
Barnstaple Current 14.3, Max 14.9, Avg 13.7
Lahinch Current 12.5, Max 13.8, Avg 11.9
Bundoran Current 11.8, Maz 14, Avg 12.2
Portrush Current 13.2, Max 13.3, Avg 12.2
While a few spots are approaching their max November temps they are still within normal boundaries.
The UK has however been hit by exceptionally mild November weather with record warmest ever in Wales of 21 degrees over the week. It's the result of string of low pressures winging across the Atlantic with stronger than usual southerly air streams dragging warmer air up from the south.
BBC Weather's Simon King says this is down to the jet streams pattern but more specifically, to the direction of the wind.
"A south-west wind is dragging in air from the Tropics, around the Azores and Cape Verde – where it is still warm at this time of year – and that milder air is spreading north to the UK."
It is more 'water' than climate change this time however,
"This weather pattern, while fairly unusual for the time of year, is not linked to climate change," he says
'While the warm air being dumped over the UK is "not a regular occurrence", it is a weather phenomenon that we experience every so often in the UK – so it is not a one-off."
"Climate change may be altering the typical position of the jet stream further north – when considering its horizontal position/latitude averages over decades. This is different, though, from this scenario where the jet stream is meandering north to south like a big U.
"However, the warmer weather we've experienced this autumn – and extreme overnight temperatures just seen – are the types of conditions we're likely to experience more frequently in the future with climate change."
So for now you can enjoy the sun and warmth, but remember global warming is real and it's coming.