When we think of stories about recovery from traumatic injury, we are easily able to recall images that are centred in the physical journey. It is these narratives that are more simple to tell, as they are based on tangible things: bones, ligaments and muscle. The story that is often overlooked, is that of the emotional journey, with all its subtlety, nuance and complexity. The physical journey tends to be linear, whereas the emotional journey – that of changing the way we process our thoughts, feelings and emotions – tends to be far more difficult to understand and to navigate. It is impossible to prepare oneself for such an experience, for it is forced upon you. Recovery depends on how one deals with those hardships and the ability to draw on resiliency from within. This is the story of Tyler Turner's journey to recovery after a life-altering accident.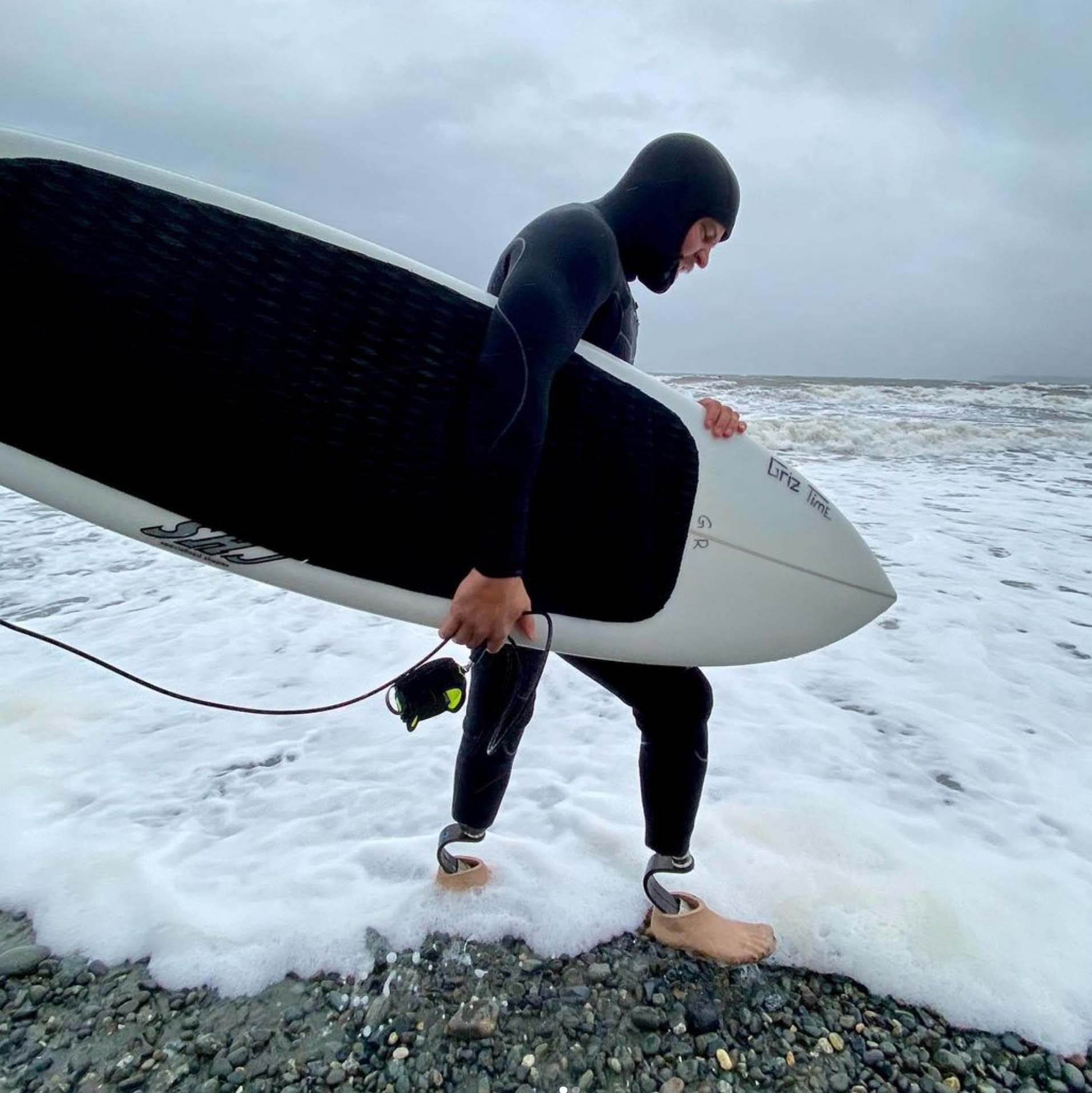 On September 4th, 2017 Tyler Turner's world transformed during a routine skydive. The Immensity of change Tyler is faced with becomes overwhelming and there seemed to be no end in sight to his suffering. His past falls out of reach and his carefree and effortless way of life – centred around a constant state of flow – is lost. About a year after his accident, the surgeon came to the conclusion that his remaining lower leg would have to be amputated, making him a bilateral amputee. Although it was certainly another life-changing surgery, the second amputation eliminated a significant amount of chronic pain. Tyler seeks out a psychologist in hopes to help him to integrate the tools that are needed in order to cope and reconnect to the sports that filled his life. A community of friends, family, and healthcare professionals provide significant love and support that eventually leads to a shift in Tyler's mental state. In this award winning short documentary, director Lara Shea creates an emotionally textured and nuanced environment driven by the ebb and flow Tyler's emotional and physical wellbeing. The film follows the ongoing balancing act between achieving personal independence and getting the support he needs from a huge professional and personal network.
The film will be in Kendal Mountain Film Fest in the UK this month, November 18-21 Kendal, Cumbria.