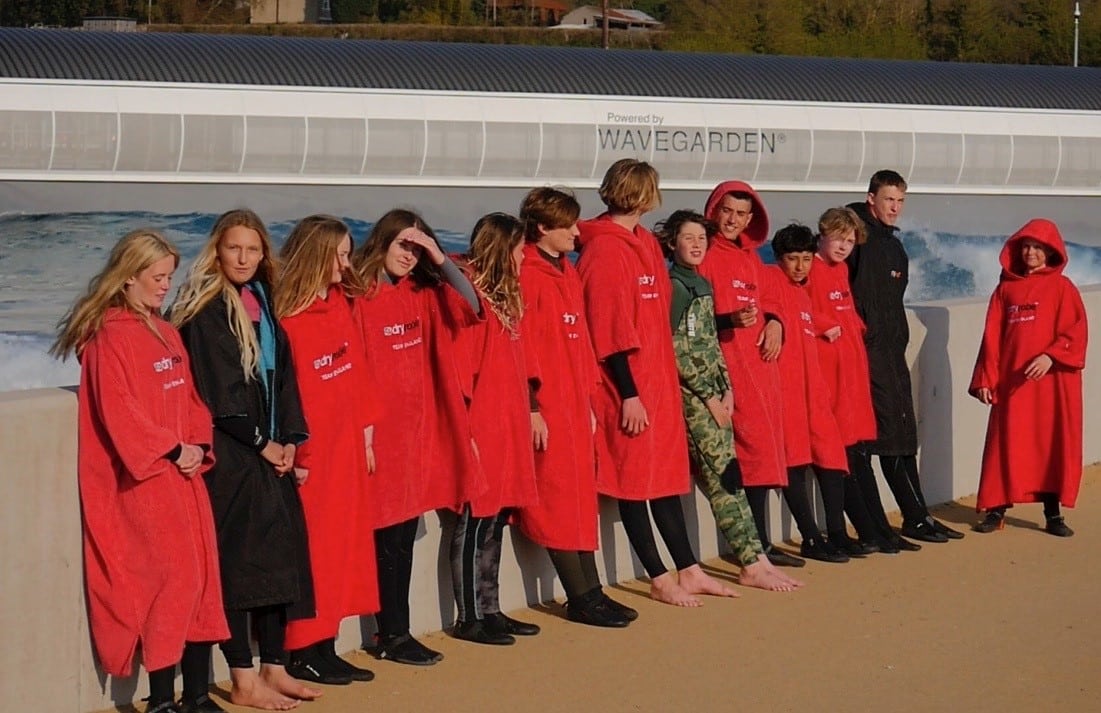 The English junior surfing squad.
Surfing England have secured and distributed £40,000 of SportAid financial support to talented young surfers to date in 2021 The money was accessed to help young talented surfers who's training may have bean hit or impeded by the effects Covid 19 on sponsorship or family incomes. The money comes from the SportAid "Backing the best" programme.
"This year we've been working with SportsAid and their Backing the Best programme to provide financial support to talented young surfers that have been adversely hit by Covid 19.' say Surging England,
"So far we've managed to put £40,000 direct into the pockets of our athletes helping them with coaching, equipment, competition and travel costs. Huge thanks to SportsAid for making this possible.
"SportsAid's recognition of surfing is another step in the right direction for English Surfing" says Ben Powis, Surfing England CEO. '
"We've been working hard behind the scenes to get all the right structures and processes in place to help bring more investment into surfing. We're now starting to see the benefits and I'm so stoked for the first 11 athletes funded through this programme.
"It's not just cash, but the knowledge their talent and determination is being recognised, that we believe in them, that SportAid believes in them and that they can and should believe in themselves.'
Jamie Wride the Dryrobe Team England Juniors co-manager says
'This support is making a huge difference to our athletes, it's been a challenging 18 months for everyone with restrictions on training, travel and competitions and these awards are a massive boost to everyone. They mean that they can get the right coaching and equipment as we start planning of next years junior world champs in El Salvador. This is the first time our surfers have received public funding and it gives validation to everything they are working towards.'
'Backing The Best has been designed to give a helping hand to those who need it – so that ability and attitude are the only criteria for success, and not money.' says Phil Smith, Sport England's Director of Sport.
"Ultimately, we want our national teams to be truly representative of our country, rather than just those that can afford to reach the top. We are incredibly proud of our supported athletes.'