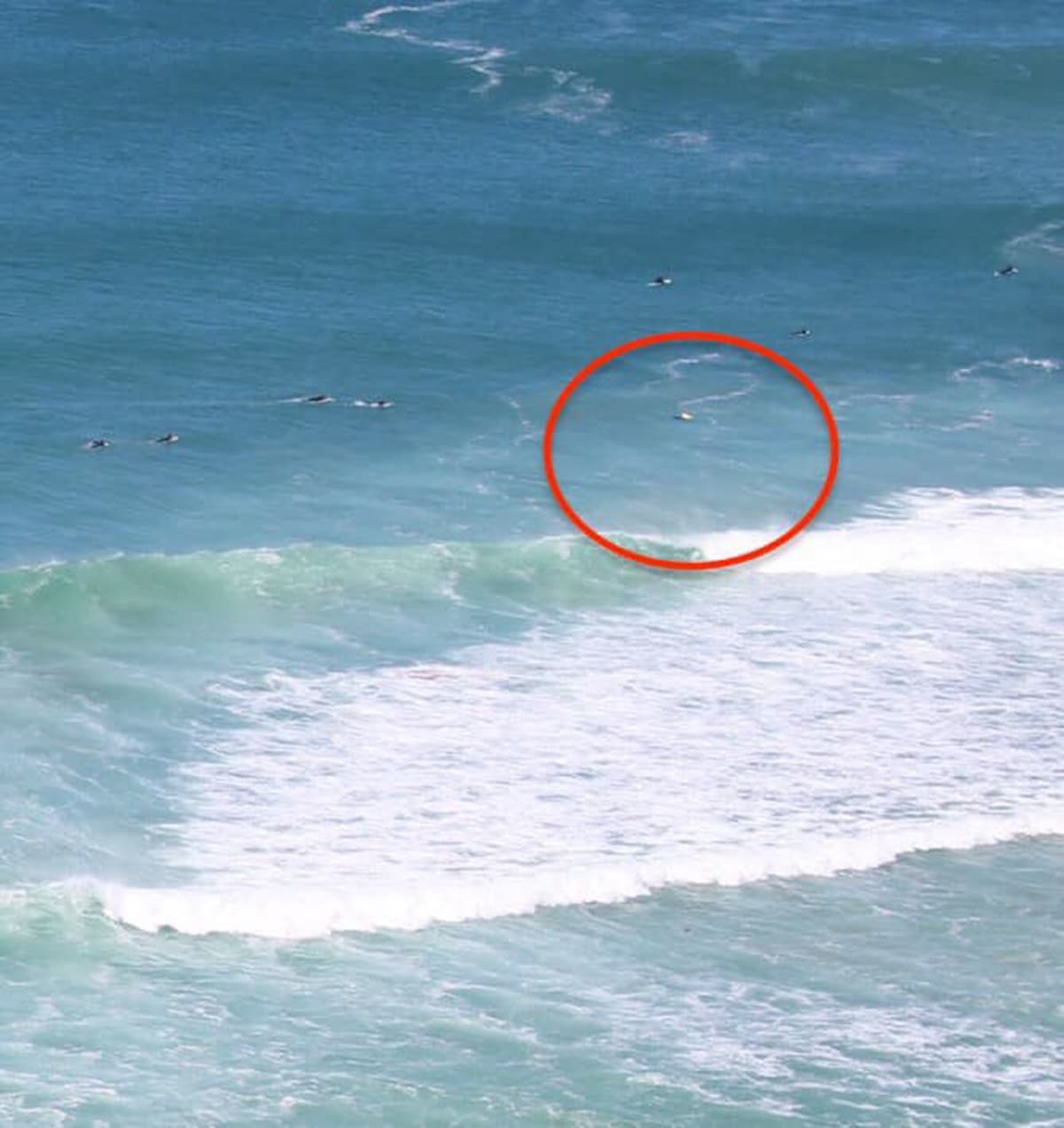 Above – Alfie England leads the charge to save Jonathan Davies (circled) who is face down and unconscious with a set incoming.
Today marks a year since Alfie England spotted fellow surfer Jonathan Davies laying face down in large surf. What followed was the heaviest rescue I have been involved in where the casualty lived in 44 years of surfing. Fortunately thanks to amazing team work by the Porthtowan and St Agnes surfing community and the back up of St Agnes lifeboat, the Coastguard helicopter and team at Treliske Jonathan was somewhat miraculously back in the water in a week or so.
You can watch the reconstruction here at Close Calls Caught on Camera EP 1 here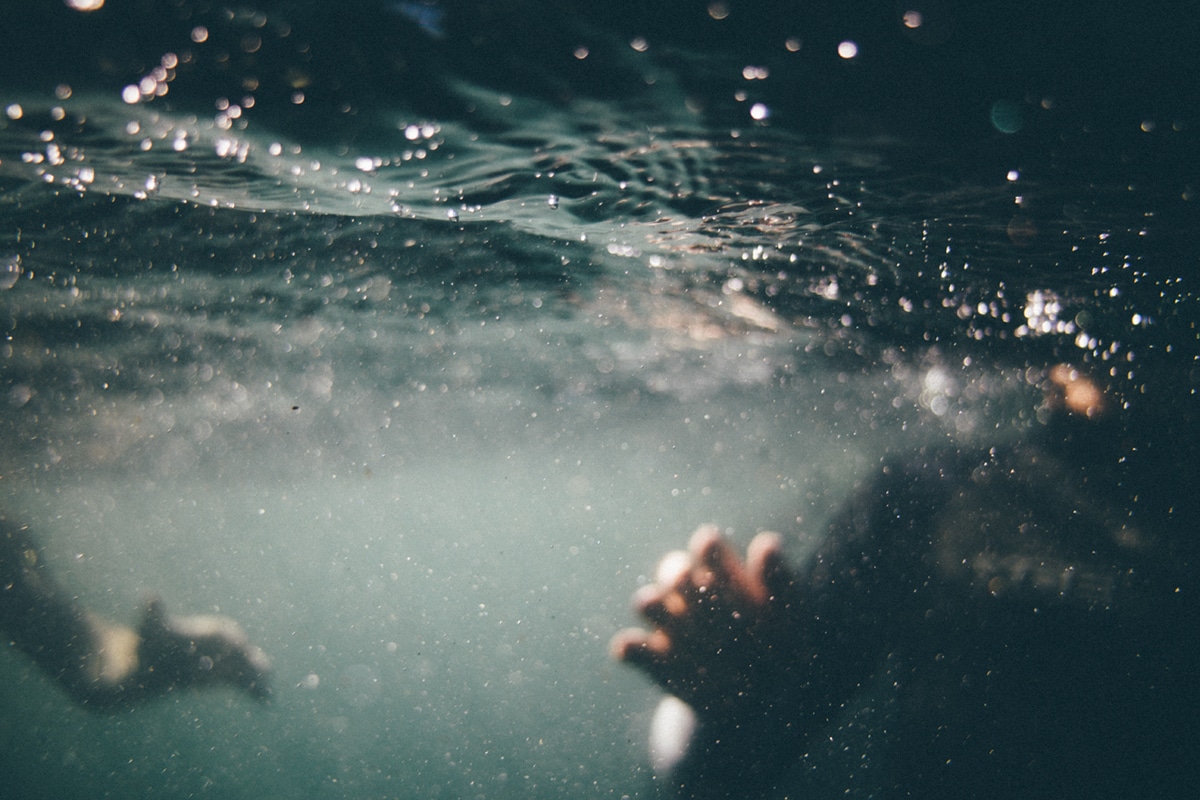 It wasn't the first or last rescue in the last twelve months performed by surfers as a large number of legends saved lives with many multiple casualty rescues carried out right around the UK in 2020/21.
The surfing community often goes unrecognised as the first line of defence in the prevention of drowning. Most surfers just pull the victim out of the rip, get them to the beach and carry on surfing. It's only if cameras are onshore that a small amount of incidents come to light. All in a day at the beach!
Incidents are on the increase though so as well as taking our hats off to all the heroes, I'd just like you to think about learning a few rescue techniques.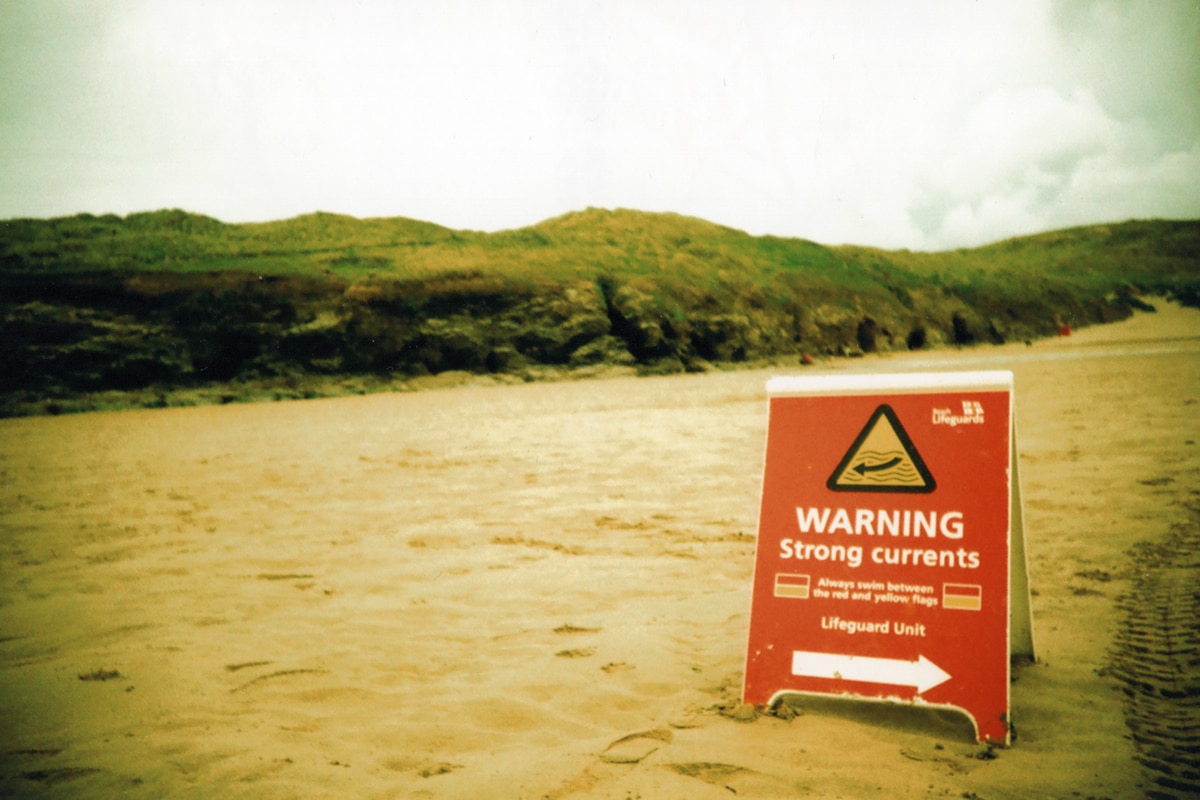 As you will have read, in the latest issue the Irish lads performed an outstanding rescue and resuscitation in huge surf at Mullaghmore to save the life of James Garvey. Added to our rescue that is two severe incidents; one in very large surf in 2021 and one in perfect conditions on a sunny day in May 2020 involving friends surfing.
The one thing both have in common is preparation and watermanship.
Very early on in Irish big wave surfing, some of pioneers realised that sooner or later they would be called on to save a friend's life. So they drilled for it.
In my own surfing community, as in a lot of coastal towns and villages, many surfers went down the surf lifesaving and lifeguarding route; more as cool summer job that would earn you enough bucks to escape winter than anything else. But those skills learned have saved many lives on travels around the world.
As I contemplated a parting shot for this issue (on newsstands today), the date seemed a bit of a coincidence, so I thought I would use it to encourage everyone to learn a little about rescue and CPR. You may never need it, but if you are ever faced with a friend in need of help, or even a stranger that needs rescuing on a foreign beach, you will be glad of it.
The feeling of helplessness or wondering if you could have done more is a terrible thing. The experience of saving a life, well that's pretty good.
For rescue techniques for surfers click here.
To find your lifesaving course click here 
Many people in our surfing community have been outstanding in saving lives around the coast over the last challenging 12 months. There are a lot of heroes out there, so: "Cheers," to you all.