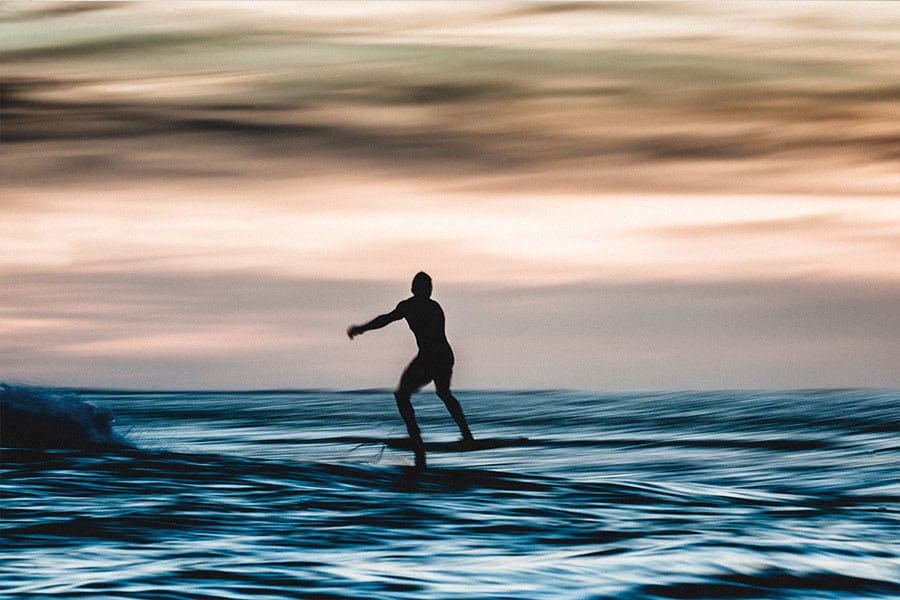 "The foil itself is essentially a guillotine' an anonymous surfer told the Bournemouth Echo here.
"If it collides with somebody it is not just a surfboard it is a blade with wings, people have been pretty mangled up by these already."
"If you are hit by one you are going straight to hospital if you are lucky."
The surfer suggested they could head to quieter areas, or areas like Poole Harbour where windsurfing and kitesurfing already happens regularly.
"The problem is they want to ride waves and they are best around the pier and around Branksome which are areas often populated by surfers and swimmers," he added.
"They are doing it safely, there are videos of these guys riding them around, between people, they are in control.
"But if someone sees it and thinks it is great fun and wants to do it and don't have the skill level someone will get hurt.
"We are all there to enjoy the beach but perhaps don't do it in packed areas.
"The level of surfing in Bournemouth is not very high, adding in the danger with foiling, it is going to end up in a bad way."
The paper reported Councillor Mohan Iyengar, portfolio holder for tourism, leisure and culture, said: "We've been contacted recently by a resident with a concern about the safety of foiling. This particular sport hasn't been an issue in the past, but safety is our first concern and we'll be examining it more closely in the run up to the peak season."
Would seem like common sense ?
Jamie Mitchell issued a warning about foiling in 2016 read here 
Find out more about foiling here