Watch this …
Mark Paarman is one of the legendary Paarman clan that has been so entrenched in South African surfing particularly J Bay and surrounds for many years. Absolute ripper in his day, amazing switch foot, went out and surfed the right and Mundaka island, possible the first surfer to do so. (First I heard of anyway) And still charging despite serious illness…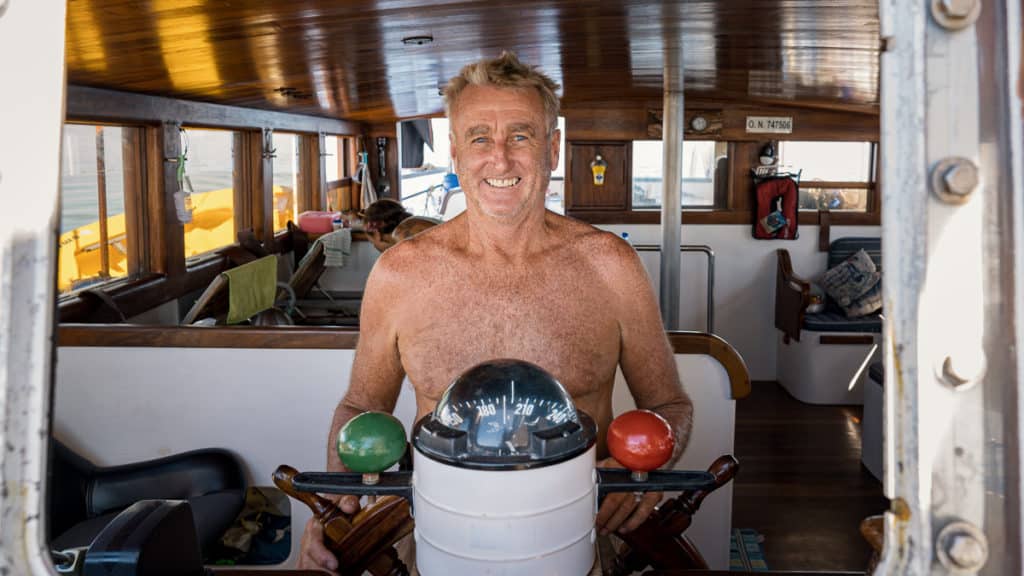 Long story short he got a hereditary lung cancer, was given six months to live, but fought back and due to his response to an amazing drug produced by AstraZeneca decided to spend his retirement on his dream boat, bought before his illness and completed during his illness by friends and his later brother Donald who sadly passed away of the same condition.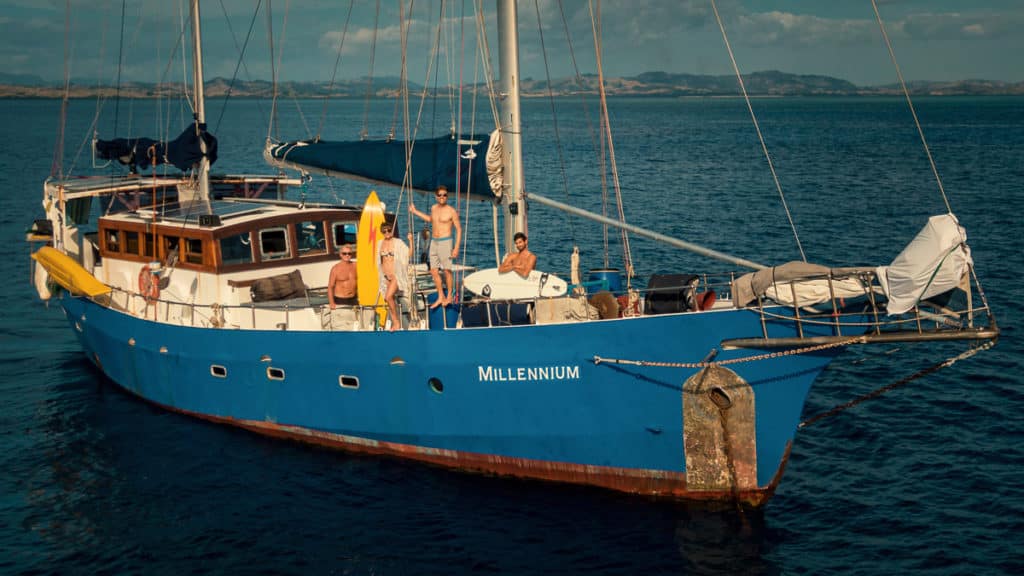 Mark is reliant on this drug to keep him alive, but is stuck in Fiji due to Covid and is running out of supply. He is also running out of funds so is restricting intake of his medication, which will have obvious affects. (*$5,300USD ($92,000 ZAR) is what Mark pays for a 30 day supply of Tagrisso Osimertinib, because it isn't covered by insurance )
His wife is back in SA working and Mark needs to get back to see her. gonewiththewynns have set up a plea to get him sponsored for the drug and Mark has put his boat 'The Millennium' up for sale to fund his drugs and head back home.
Life isn't fair, and there are lots of deserving causes out there, but it would seem shame for Mark to give up his passion, and what is an inspirational story because of the cost of drugs. Is there anyone that can help him out there?
Maybe a surf charter firm can book him in a few clients?
Maybe a surf company can book out his boat for a shoot?
Can we raise a few funds.
Maybe surf industry entrepreneur can buy share of his boat?
Is there a production company that may be interested in his story?
Does any one know anyone at Astra Zenica that could get him sponsored?
Just throwing things out there. I like the thought of the surf community getting behind a great guy, a legend, keeping him surfing on his boat and defying an awful disease.
As the Wynns say
"Mark is stuck in Fiji, his wife is stuck in South Africa. Borders are closed, options painfully limited and even if a repatriation flight were an option…it would be like walking into a minefield. We've spent many sunsets discussing sailing routes and what it would take to get the boat back to South Africa. But it's a long route with the current state of the world and nowhere to seek refuge along the way…especially with a skeleton crew.
Selling the boat would be a dream, but doing that at a time when borders are closed is also a challenge. There are several people interested, but how do they get here and where do they sail after they buy it?"
If you would like to share this story tag in
instagram.com/AstraZeneca
twitter.com/astrazeneca
facebook.com/astrazenecacareers
Or email
global–[email protected]
Any further ideas email the Wynns – [email protected]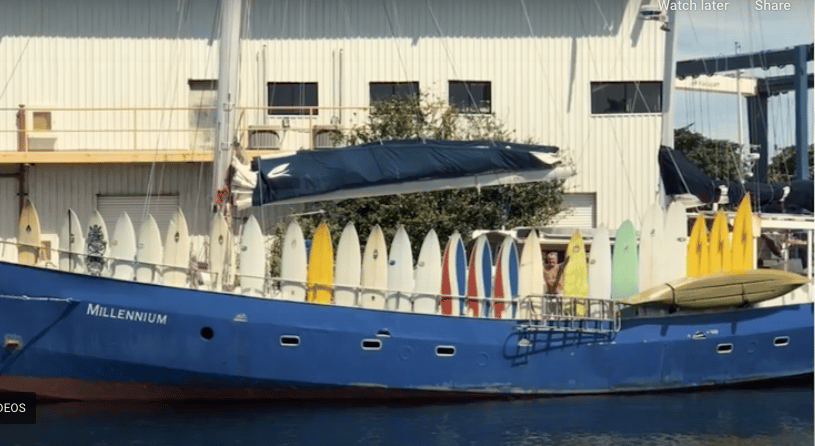 Quiver!