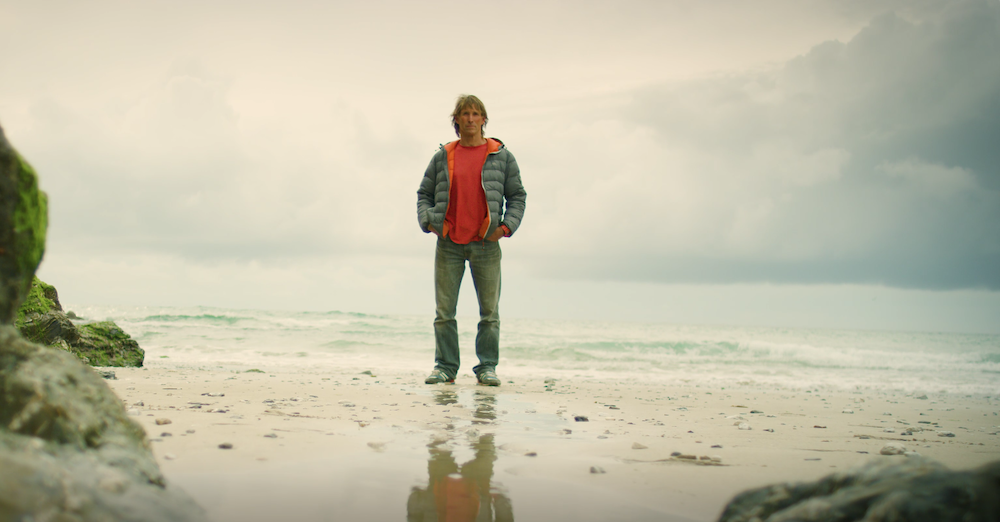 When things go bad the first thing an experienced life saver will look for is back up. Who can help, what is the plan A, what is plan B. But what if you shout and there is no one? And what if there are multiple people in trouble. What if you have decided who you can save and who you may have to leave? This is what happened to Gary Walters.
Flash rips, you may have heard of them? Then the tide turns, or sets come in and the waters has no where to go, then it breaks the sand bank and funnels out with great force. They can be deadly.
Local surfer and Porthtowan Surf Life Saving Club member Gary Walters was in the sea at Porthtowan on a voluntary patrol when he noticed a man drifting out to sea in a rip. He went over to help but quickly realised there was a mother and five year old child in danger too. Plus three other youths drifting out to sea. A flash rip had started and was dragging six people out to the sandbank.
As the mother started to panic Gary looked around for help, but there was no one on the beach. He was faced with a dilemma – who would he save?
"I just started shouting to the lads, 'If you don't start swimming for your lives now, you will all drown!' says Gary
"I had hold on to the man and was shouting at the mother to grab her child and put her feet down on the sand. It was then that I realised there was no one else coming to help, and it could come down having to chose who to save and who to let go. It was horrendous. I just kept shouting at them all, "Fight for your lives!".
"It took about 12 minutes to get everyone in. I was really close to a tragedy. Thankfully no one was hurt but since that day I still think back to what could have happened. What if I wasn't there, then the incident could have ended in multiple drownings. What if things had gone wrong and I had to make a choice as to who to save, and who to let fend for themselves. And how would;d I have felt is someone drowned as a consequence. It would have stayed with me for the rest of my life.
"Thankfully it turned out ok but it was close.
Gary is member of the Porthtowan Surf lifesaving Club and a born and bred local.
We sent Porthtowan SLSC some Offshore Pilsners courtesy of Sharps so they can have well deserved beer after work in the summer sun.
If you want to help fund equipment for lifesaving communities you can donate here.