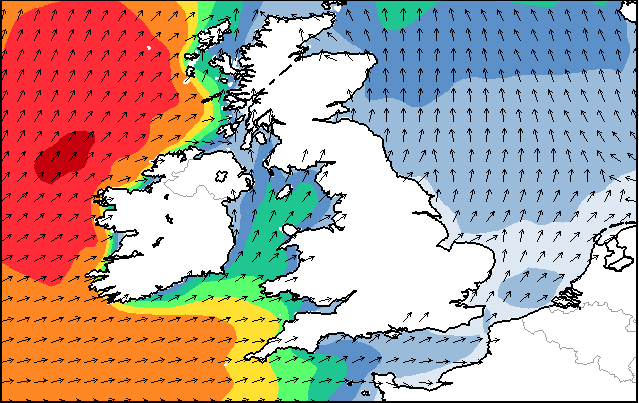 UPDATE
A large swell arriving with a combination of spring tides and good weather is forecast to hit south facing beach of England and Wales on Friday afternoon. With no lifeguard cover and a loosening of lockdown restrictions this could be recipe for disaster.
The swell is forecast to rise significantly arriving between 9am and kicking in from noon onwards.It is a large long period swell so there could be random set waves arriving and strong pulses.
Community groups are trying to fill gaps with observation and advisory patrols but obviously this is not a great situation so we need the help of the surfing community to keep an eye out for potential victims of tidal surges, rips and people get out of their depths.
The period of swell arriving is Friday afternoon combing with an incoming spring tide, lasting through Saturday. At present it looks like a quick blast from a fast moving bombing low which could quickly drop to 965mb. We will update warnings in due course
If experienced surfers or ex lifeguards can offer advice where needed it will save lives in this challenging period. Coastguards and lifeboats are on standby, but as we all know prevention is best.
If you are a beginner please do not surf during this time.
Intermediates – do not surf alone, please stay within your capabilities.
Experienced surfers please offer safety advice where needed.
In emergency please call 999 immediately. Better safe than sorry.
Please share this post so we can get the message out. One tragedy is too many.