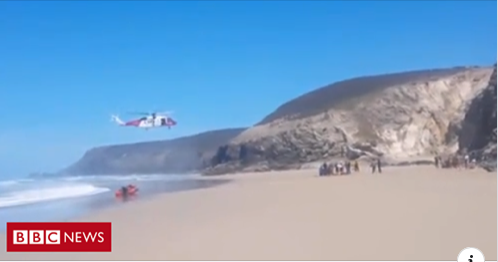 Sacked lifeguards, surfers and surf lifesavers have been saving lives right around the coast over the last week as large surf, spring tides and sunshine combined with the relaxation of Covid travel restrictions and the failure of the RNLI HQs management to provide lifeguard cover produced a perfect storm.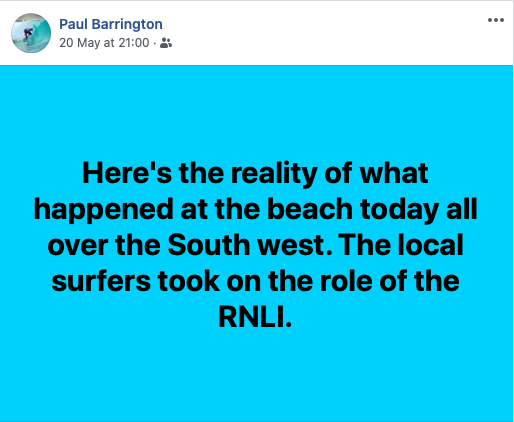 One swimmers life was lost at Constantine despite the heroic efforts of Martin White and Dan Wickins. ( Lads it will be a tough one, but know you did your best.)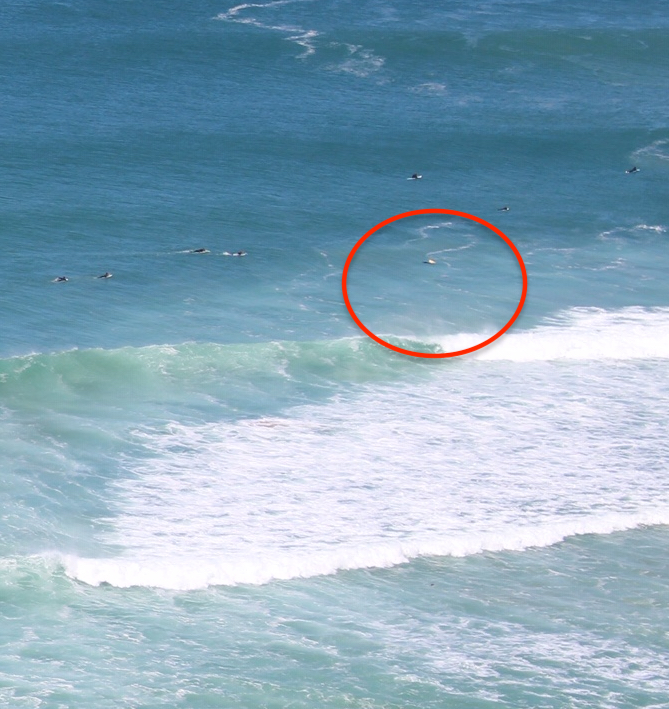 This one at Porthtowan was heavy. Photo Sophie Bennett
At Porthtowan we got one back saving the life of a fellow surfer. It was pretty huge rescue with a great team pulling an unconscious local out of the water. Great spot and response by Alfie England and team work by Chris Ingram Paul Elcocks, Joss Lawrence, Jason Ledger, Joel Henthorn, Sam Russell and on the beach Moss Thomas, Ben Skinner, Dolce Havers, Teah Munro and Dominque Kent.
'Filmed some volunteers down in Sennen getting some swimmers out of a pretty savage rip yesterday (27/05)'

Courtesy of Georgej Bush#RETURNTOSHORE @RNLI @surflifesaving @CarveMag @BBCSpotlight @itvwestcountry @CharlotteLeslie pic.twitter.com/rfxOkrT7tA

— RETURN TO SHORE (@returntoshore) May 28, 2020
The Sennen crew have been on it preventing loss of life who a mass rescue of swimmers in a rip, and Bert Wright raising funds for first aid kit on the beach. Pete Geall giving up his new job to go back to lifeguard work as an unpaid volunteer.
Newquay super grom Gabe Llewlyyn pulled one out of Fistral.
Bantham crew have been on it too with multiple rescues, same with Joe Bracegirdle and on the south coast of Cornwall, Newquay crew, Hayle, Bude Falmouth, Wid(e)mouth (in joke for those that know) Croyde. There are just too many amazing crews to many to mention.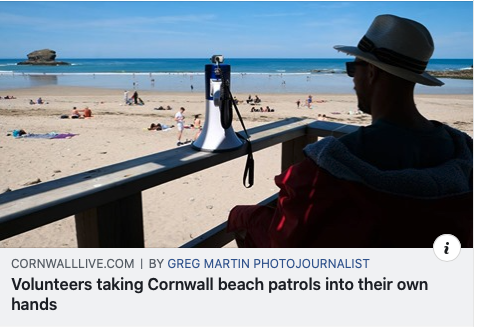 The Return to Shore organisation representing RNLI lifeguards and regional RNLI managers flagged up problems back in March and April as the RNLI top brass decided to lay off and let down a huge number of qualified legends with no way of getting furlough. They issued a release telling them "Get another job if you need one." and dismissed all requests to forward plan, adopt and roll out a preventive service once lockdown was eased. All requests fell on deaf ears.
The response when the storm hit has been nothing short of heroic, reflecting all the RNLIs true core values as the lifeguards went back to work voluntarily and unpaid under their own initiatives. They have now saved hundreds of lives around the coast.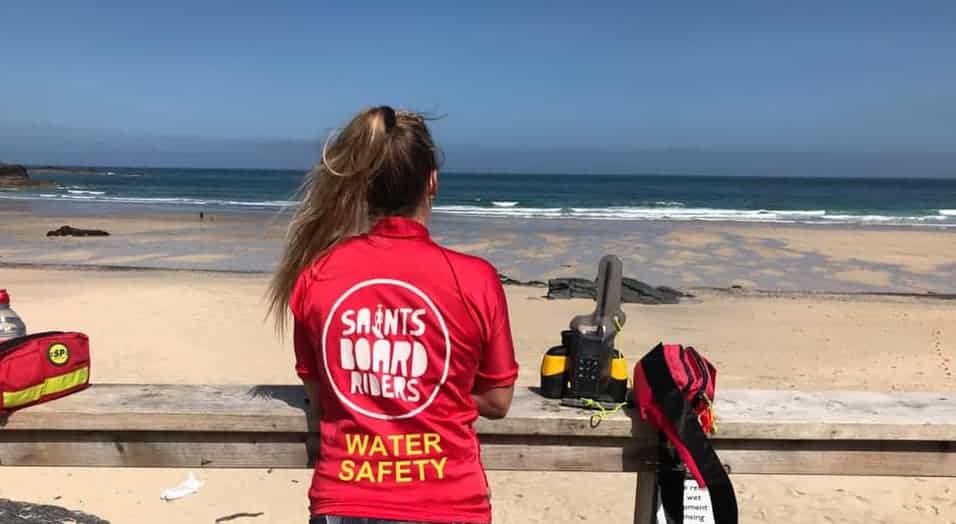 It is the biggest community response I have seen and everyone should be really proud. As we go into another week of challenges RNLI are rolling out some official patrols. Hopefully they will listen to the crew on the ground and increase the patrols and the government will treat those that have stuck to their beliefs and are saving lives every day fairly.
Support Return to Shore here https://returntoshore.org
Look out on Facebook for your local community lifeguard group.
If surfers or water users want to be prepared to help their friends or others please take your beach lifeguard course.
If you see anyone in trouble call 999 and ask for the coastguard.
Please do not push limits. If you are a beginner please do not surf until lifeguard cover is available.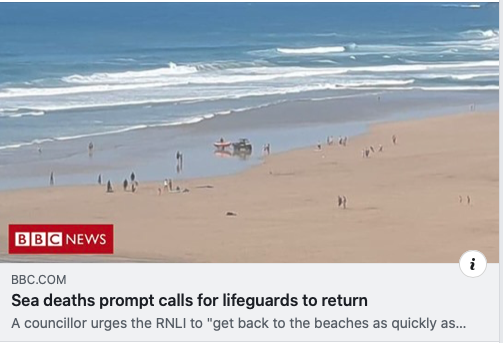 More on why the management failed their guards here
https://medium.com/@admin_74276/the-rnli-has-failed-lifeguards-540e63e18b62