Photos : @goledzinowski
 Quiksilver is supporting the first opus from the documentary series "Sounds of Surfing (S.O.S)" alongside the electronic music label Ed Banger and the audio equipment brand Sennheiser. Produced by LK RTEL and directed by Vincent Kardasik, S.O.S dives head first into the unexpected combination of big wave surfing and electronic music.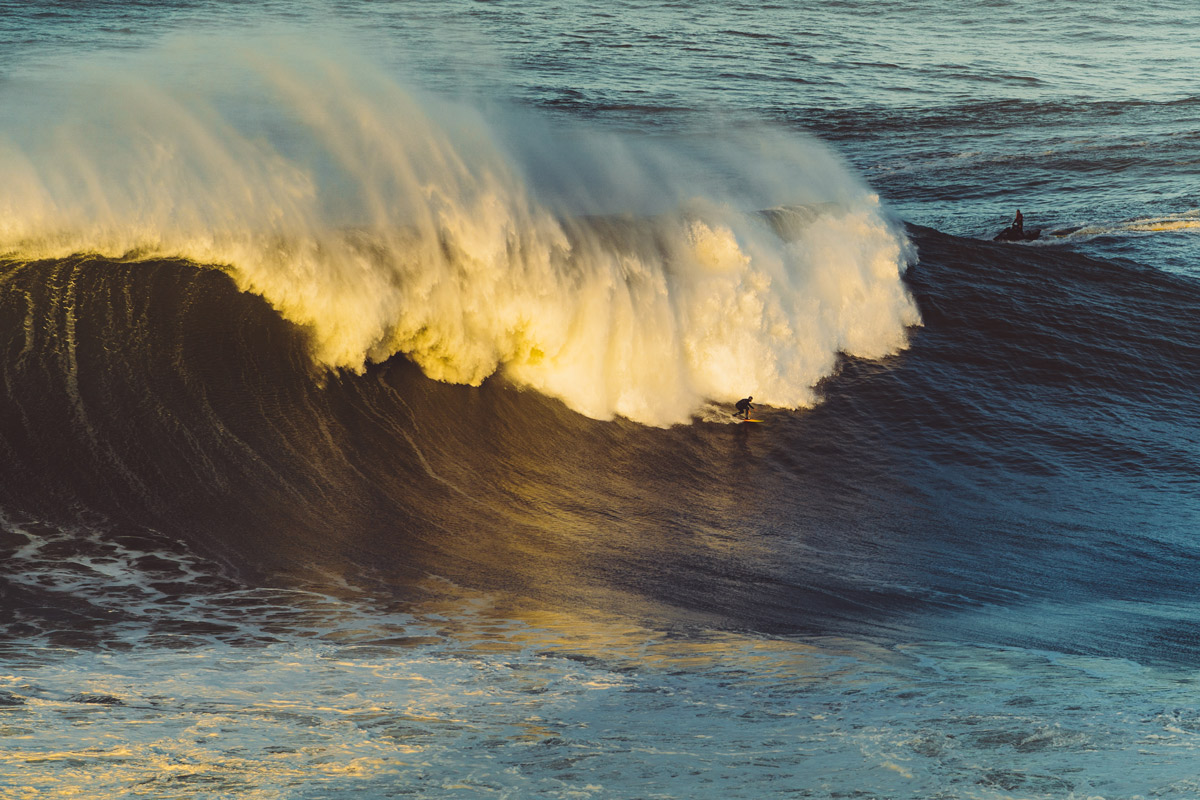 February 2019, Nazaré: the musician and electro-music producer Romain de la Haye-Serafini aka "Molécule" (Ed Banger Records) set himself a new artistic challenge: to create music that emphasises the power of the legendary surf spot Nazaré by sourcing sound directly from the natural phenomenon.
Under the guidance of filmmaker Vincent Kardasik, the LK RTEL team and the world's big wave surfing elite including Quiksilver team rider Othmane Choufani, Molecule literally submerged himself in the ocean and the in big wave surf culture, learning the codes from those who take on extraordinary swells, building a bridge and uniting two universes, with one common denominator: adventure.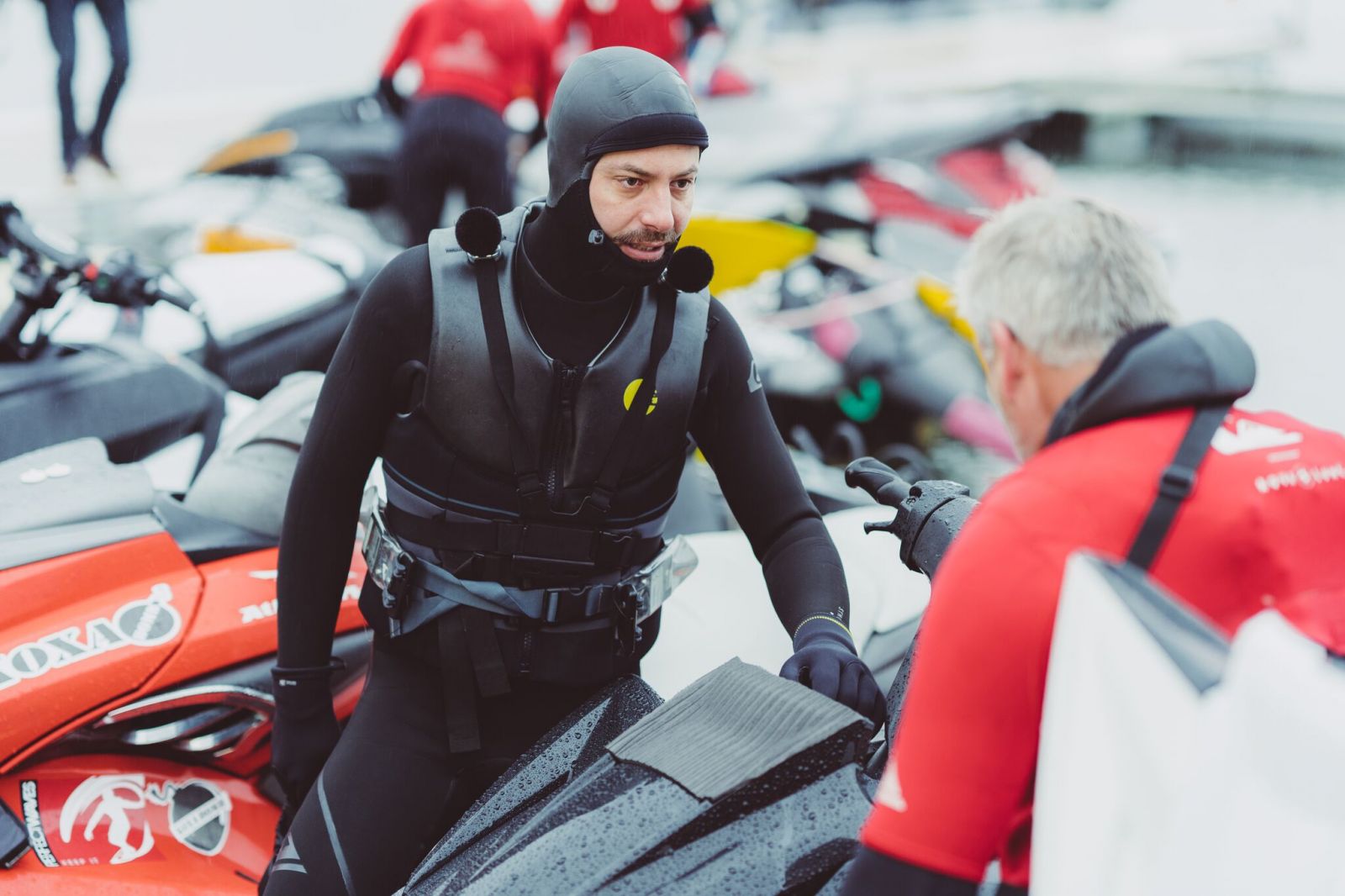 Few electronic artists can claim to have the audacity of Romain De La Haye, alias Molécule. Musician, producer, DJ, Molecule is an adventurer, literally and figuratively speaking, who likes to confront extraordinary experiences and territories to nourish his imagination and extract an extraordinary sound and visual material. The result is powerful, abyssal music that takes shape in fascinating and moving performances. Thrills guaranteed.
"60°43 North" is the project that has made him "the pioneer of nomadic electronic music". In 2013, he leaves on board an industrial trawler, with his "home studio" to compose music as close as possible to the storm. The result: the album "60°43 North" composed in-situ in 34 days without stopovers in the extreme conditions of the North Atlantic Ocean, bordering Iceland and Scotland.
In the winter of 2017, Molécule left again, heading for Greenland. He spent 5 weeks in a small, totally isolated hunting village. With the silences recorded on the ice floe, he composed the album "-22.7°C" entirely on site. An album that bears witness to the beauty and fragility of nature in a polar environment.
Molécule, about the SOS Project: "Used to extreme lonely adventures, this project has brought me more than any other to my own limitations. These monumental, almost animal waves once again showed me all the power and fascinating beauty of nature. Listening to these elements is for me an almost vital, necessary need."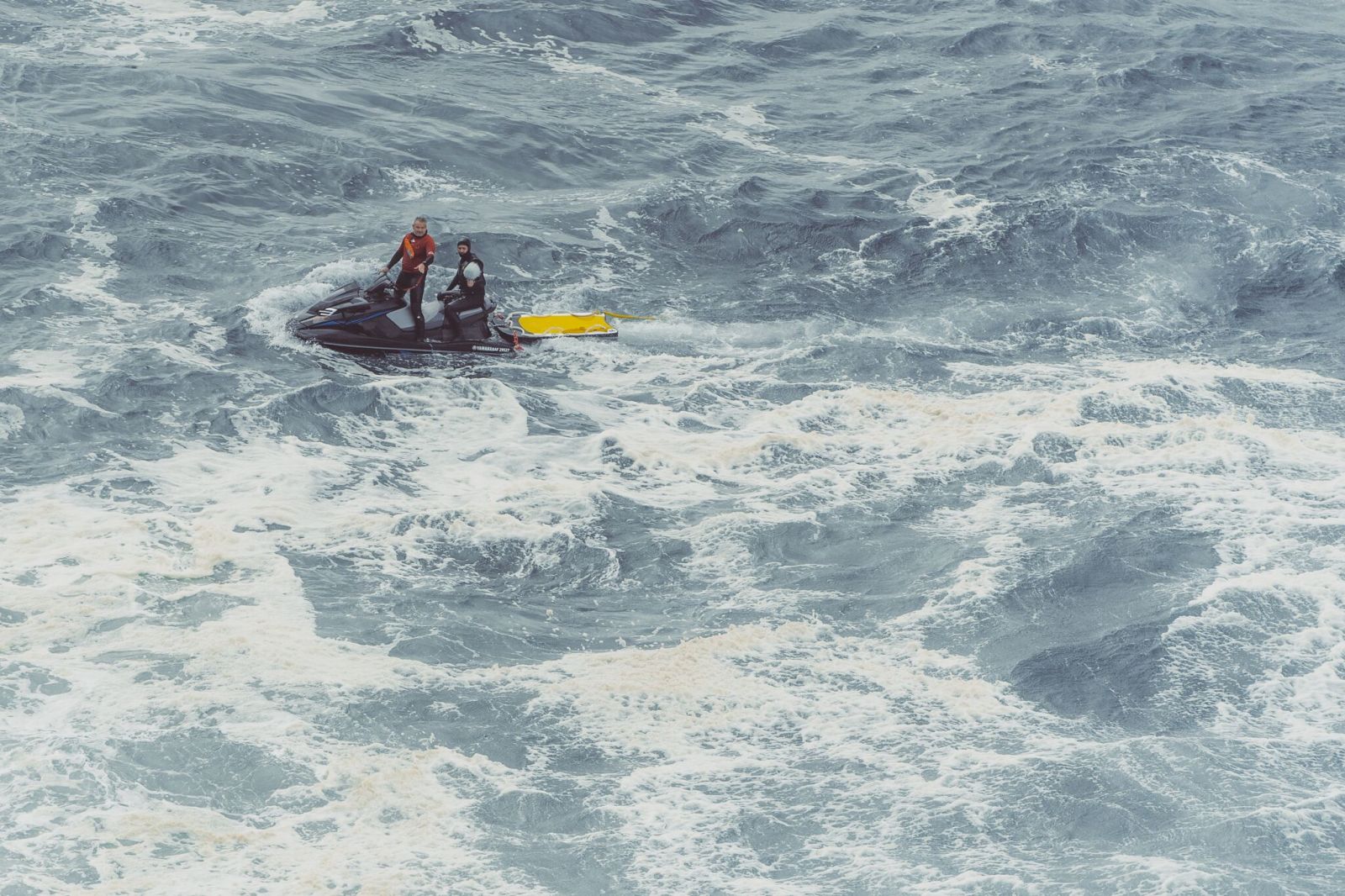 Vincent Kardasik (LKRTEL)
Vincent Kardasik is a producer and movie maker who founded LK RTEL in 2008. Since the very beginning, the Hossegor based company, hasn't stopped pushing the boundaries of film production in surfing and beyond, playing to their strengths in digital cinema.
LK RTEL has international acclaim, and between filming campaigns for the biggest brands in the action sports industry, collaborating on cinema sets and advertising film sets, the team also find time to produce more personal and involved projects, such as Vague A l'Ame (2018) or this new project S.O.S, who sounds like a new inspiration to him: "Keeping in line with cinematographic documentaries, S.O.S is an extension of my work, with the objective of opening up the closed universe of big wave surfing and electronic music to the public, by humanising it".
Pedro Winter, Ed Banger records
Pedro Winter is a world-famous electronic music DJ (Busy P) and funder of the label Ed Banger founded in 2003 and representing the French touch (Justice, Beakbot, Mr Oizo, Dj Mehdi, Busy P, Myd) in the four corners of the world. Pedro Winter is a big fan of action sports, and a longtime friend of the Quiksilver family. No surprise that this SOS Project has a special taste for him:  "I have been following Molécule's work for a few years. The world is his studio, from a trawler to an igloo, we now find him at the foot of an ocean monster, Nazaré! Accompanying this kind of artist is a pleasure.''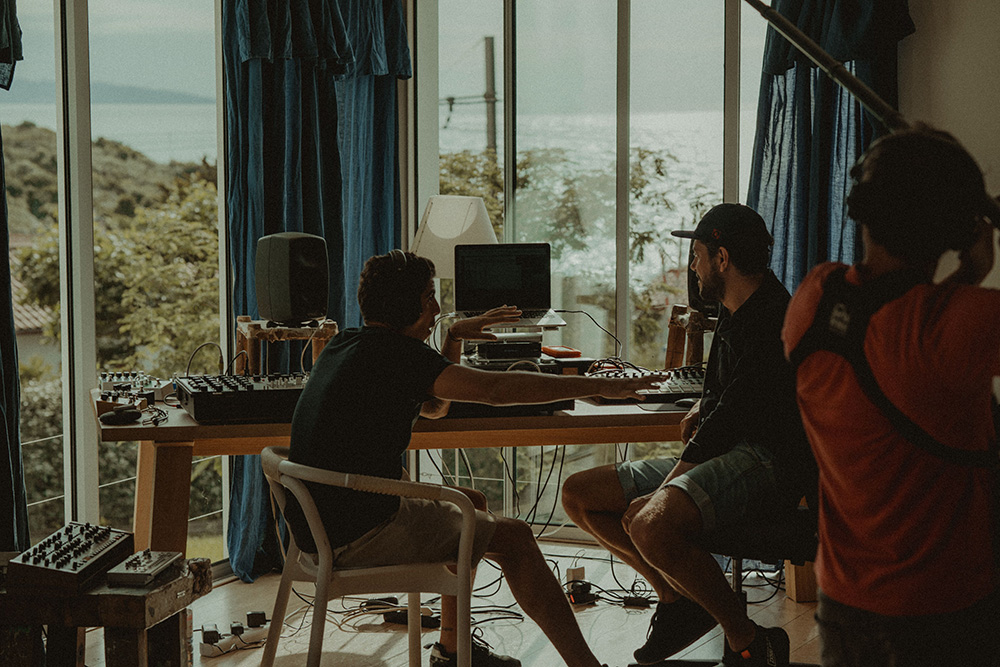 Othmane Choufani
Othmane is a big-wave surfer from Morocco and Quiksilver Team Surfer, who chases the biggest swells of the planet ans spends every winter few weeks in Nazaré. For hi the experience was totally unique: "It sounds funny to say it, but we were literally fishing for sounds, to the rhythm of the big waves. I'd say what really struck us the most when we finished a session, was to hear the loud thud of the impact of the wave on the water.''
Creative Timeline of the Sounds of Surfing Project: 
February 2019: Recording the sound of Nazaré wave
June 2019: Molécule composes his works at Saint Jean de Luz (Basque Country), in the Quiksilver House, with a sea view.
July 2019: Mixing session at the Quiksilver Drop-In Studio + "Marées Alternatives" party in Bidart (South West of France)
Molecule EP and the 26-minute documentary Sounds Of Surfing will be released on January 17th, 2020. Stay tuned.