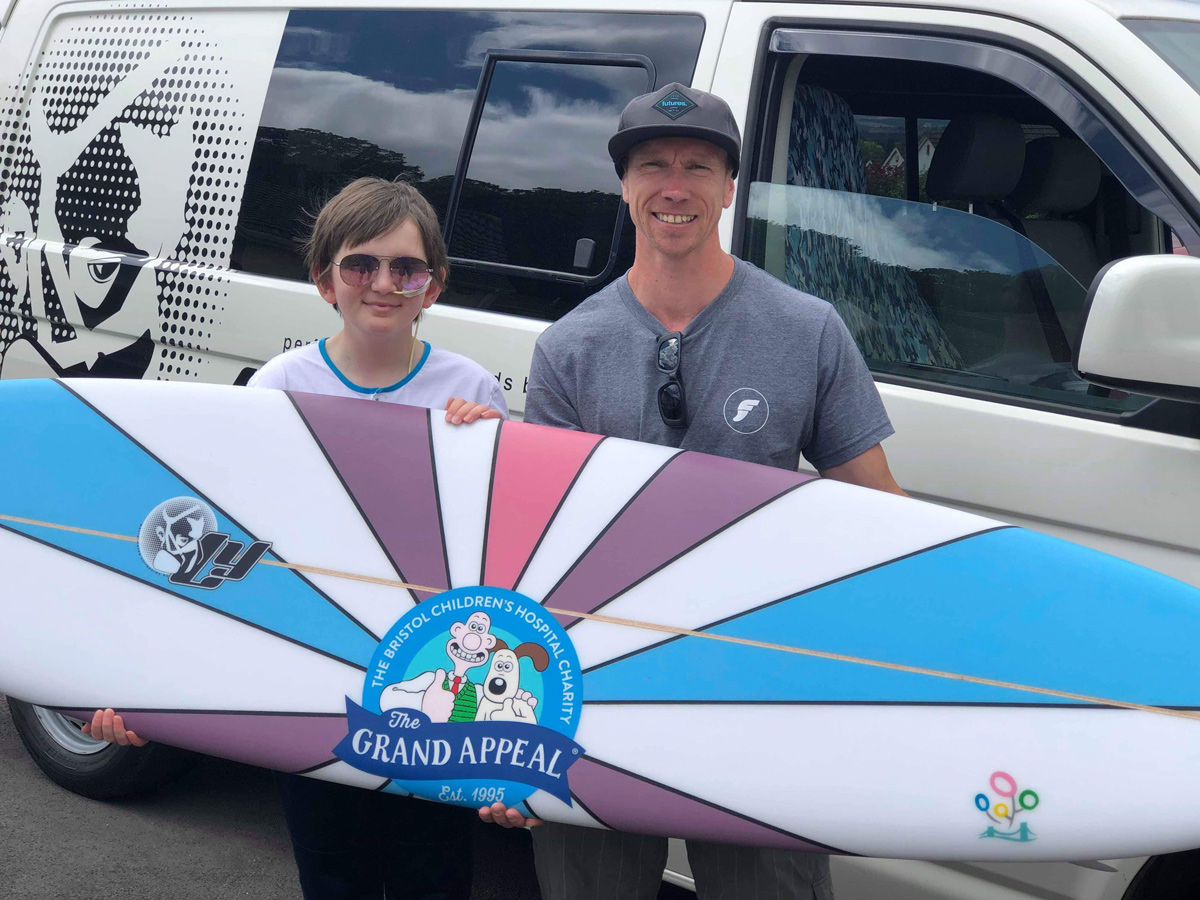 Oliver Brown, just 11 years old, made national headlines after he was diagnosed with an extremely rare disease called Myelodysplastic Syndrome – a blood cancer affecting four children per million worldwide.
Over the last 3 years Oliver has undergone two bone marrow transplants, and when Luke Young kindly offered to shape this custom surfboard in support of The Grand Appeal, Oliver was at home with his family making a full recovery. 
Unfortunately in May Oliver and his family heard the news that the cancer had returned and that there are no further curative options available. It's now about making sure Oliver's life is filled with as much happiness as possible, in the weeks he has left.
So now Olivers board is being raffled and the
money from the tickets you buy will go to the Wallace & Gromit Grand Appeal. This amazing charity supports all areas of Bristol Children's Hospital by funding pioneering, life-saving equipment and research, including ventilators, a cardiac hybrid theatre and an inter-operative MRI scanner, so patients have access to the best possible healthcare and equipment.
Oliver personally approved the design and helped with parts of the build before signing the board along with Luke Young.
Every year, on average 130 children are diagnosed with a form of cancer within the South West, and the unit in Bristol receives patients from across the UK, and cares for over 370 day patients and around 300 inpatients every year. 
Thank you for entering, good luck!