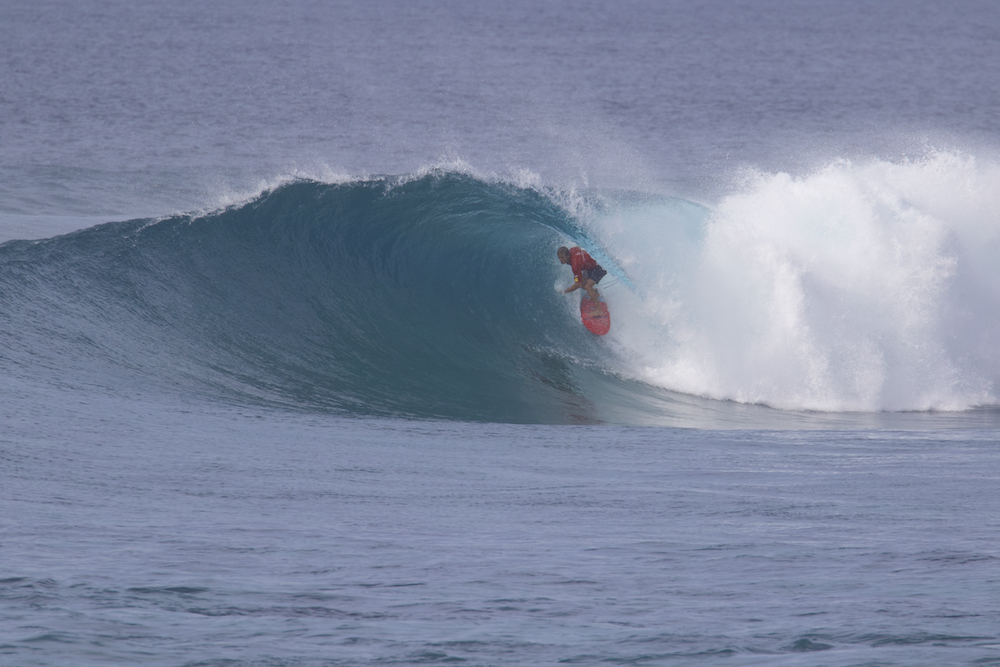 Tropic Surf have lined up an A list to try and take down Kerrsy. Photo Alfie England
With just 5 weeks to go until the Indian Ocean's hottest surf invitational, the news is out that surfing legends Joel Parkinson, Kai Lenny, Wiggolly Dantas, Matt Wilkinson and Maldivian wildcard, Mohamed Fayaz, are booked to take on defending champion, Josh Kerr in the world's most luxurious annual surfing contest: Four Seasons Maldives Surfing Champions Trophy held at Four Seasons Resort Maldives at Kuda Huraa.
Bringing a promising mix of style, creativity and big wave prowess, the new announcements are set to seriously ramp up the competition at the epic one-of-a-kind event, which tests some of the world's hottest surfing names, past and present, across three different divisions: single-fin, twin-fin, and triple-fin thruster.
Event co-ordinator, Mark Winson of Tropicsurf comments, "We're extremely excited about the assemblage of surfers in this year's event. With such a diverse and talented field competing, you can be sure that there will be some amazing surfing taking place. We're in for a real treat".
Parko has been on the twinnies already… It is on!
Parkinson said, "Surfing at an event like the Four Seasons Maldives Surfing Champions Trophy is an opportunity I could not pass up on given my love for the Maldives and having fun. The Maldives is one of my favourite surf spots in the world and as a holiday destination it doesn't get more amazing for a surfer and his family. Now my kids are older we are making this contest into a family project and I am coming to win the Four Seasons Surfing Champions Trophy to show them dad can still mix it with the best of them."

Lenny has been practicing his small wave surfing…
Kai Lenny is Undeniably one of the world's greatest watermen, pushing the boundaries of big wave surfing, recently being awarded Men's Best Overall Performance and Men's XXL Biggest Wave at the World Surf League Big Wave Awards. Lenny's talents, however, aren't confined to big wave surfing, with the young Hawaiian being an accomplished short boarder who'll be looking to showcase his full repertoire on the speedy walls of Sultans.

Wiggolly still got game…
Wiggolly first competed at the age of six and has been gunning to be the best surfer in the world ever since, joining the World Surfing League in 2015. Hugely respected in the sport and known for his humble yet fiercely competitive nature, watch out for Wiggolly's powerful rail game, lightning fast reflexes and critical backhand attack.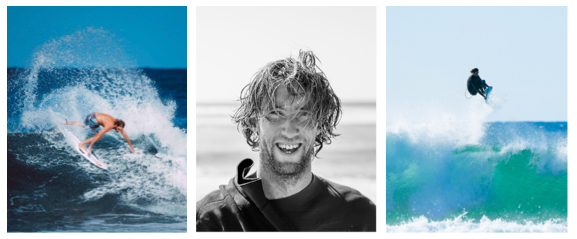 Wilko needs no intro: "I'm so excited to experience the luxury of Four Seasons Kuda Huraa while surfing an event with an emphasis on fun. It's rare to be able to enjoy such amazing waves without too much pressure and to be able to bring some of the historic surfboard shapes back to life."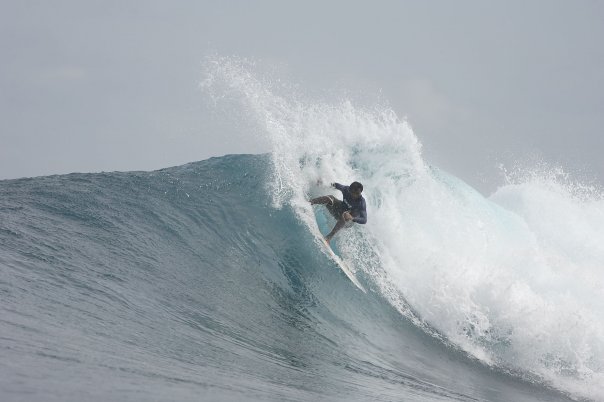 Mohamed "Pelé' Fayaz hails from the Maldives' capital city Malé, grew up surfing nearby Raalhugandu. He was 'Rookie of the Tournament' in his very first contest – which took place in China, and went on to compete in multiple WSL QS competitions held in the Maldives from 2001 to 2005, securing the national title in 2003. A bad knee injury in 2007 temporarily sidelined this regular footer, who made a comeback in 2014 and spends his spare time working for a nationwide surf development program. As a local surf guide, no-one knows the home swells better than Pelé. Keep an eye out for his impressive rail work surfing.
The Surfing Champions Trophy is hosted aboard Four Seasons Explorer – the Maldives' ultimate surf vessel. Fans can get up close to the action with onboard VIP passes while the 'surf tour' experience continues with nightly cocktail events back at Kuda Huraa, which plays host to the contest's competitors, judges and Tropicsurfpartners (the pros behind the Resort's surf operation).
Limited day passes will be available (at a fee) for non-package guests and members of the public wishing to view the event from Four Seasons Explorer.
For more information visit: www.surfingchampionstrophy.com and www.fourseasons.com/maldiveskh. To book your Surfing Champions Trophy 2019 package please contact: reservations.mal@fourseasons.com or Tel +960 66 00 888.