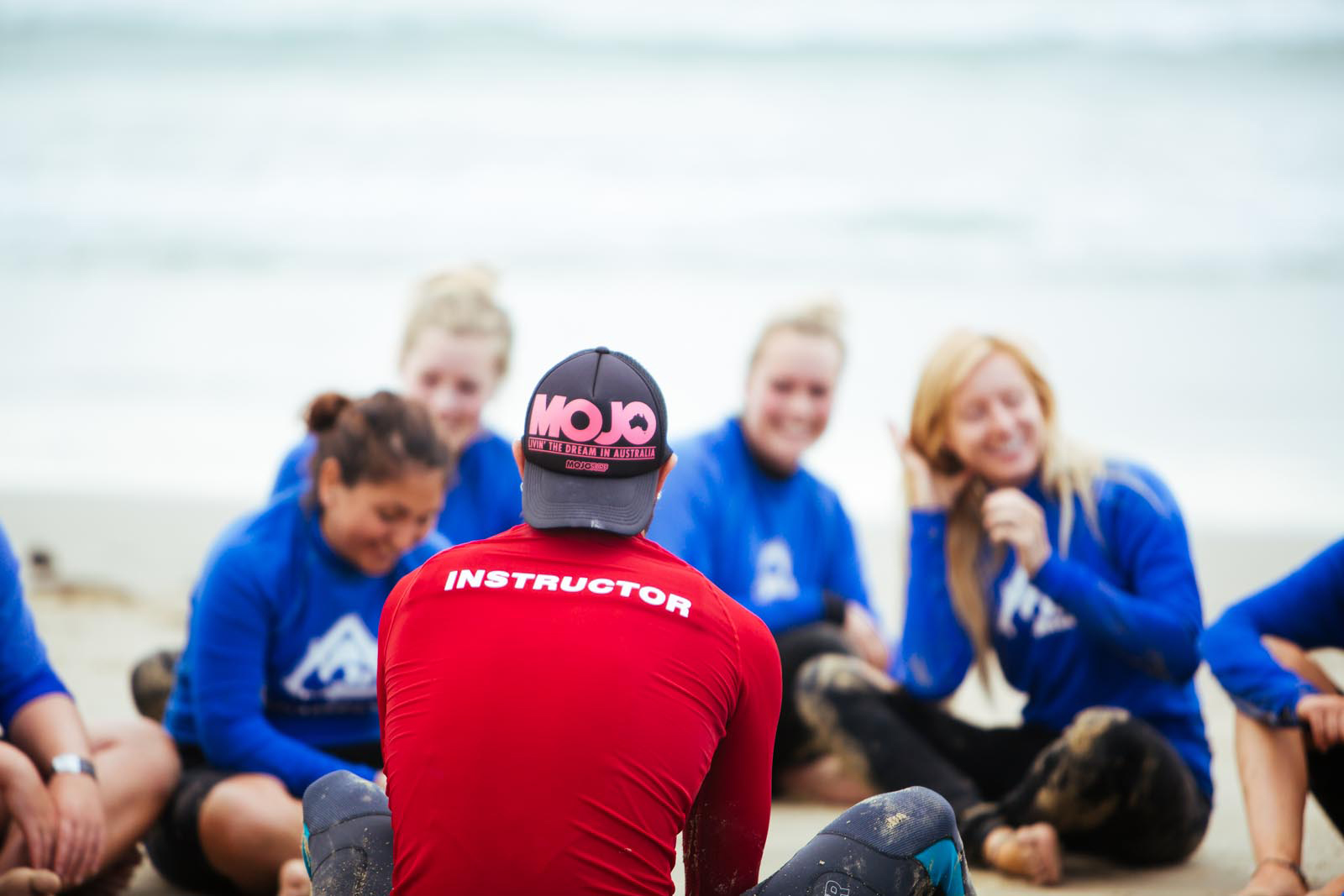 Become a Surf Instructor in 2019
Being a surf instructor is up there with one of the best jobs you can have as a surfer. Commit to a course and get qualified and in no time you will be rewarded with a job where you get to spend every day on the beach, work in surf camps across the globe and you get to see the faces of super stoked pupils daily. 
We asked the people in the know what's involved in becoming a surf instructor and take a look at courses on offer.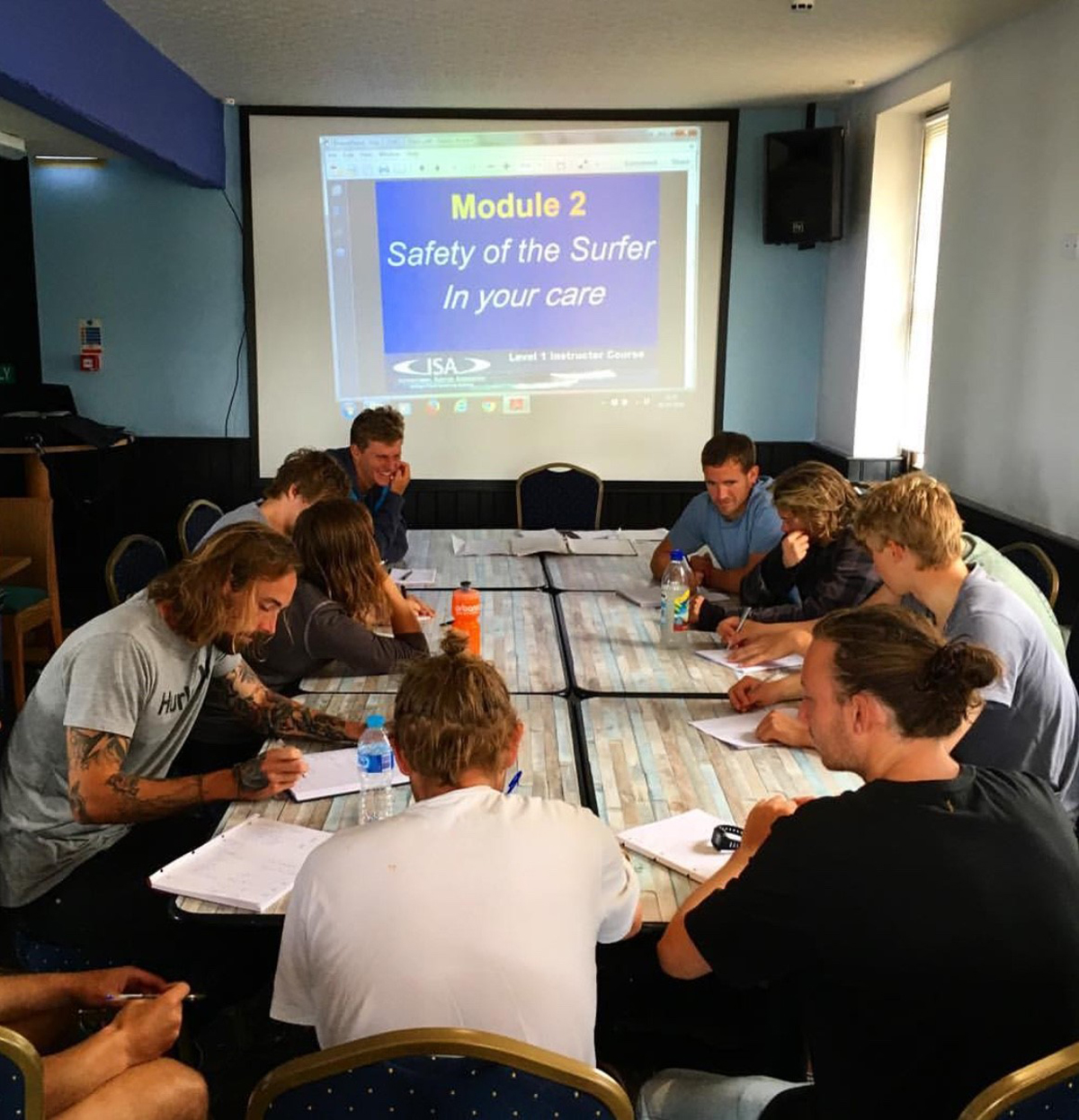 Surf South West
What are the basic surf requirements for becoming a surf instructor?
All level 1 surf instructors need to be able to demonstrate that they can paddle out back by duck diving or using a 'turtle roll'. Maintain position in the line-up and take off on the peak on unbroken waves. They need to be able to pop up efficiently and be able to trim left and right along the wave, ending their rides with control. They need to be able to show understanding of basic surfing etiquette at all times.
What is the difference between level 1 and level 2?
The level 1 qualification focusses on all the skills required to take complete beginner surfers to the stage where they are starting to take off on unbroken waves for the first time. This is the entry level qualification and all you need to start teaching in the UK. The level 2 qualification is aimed at elite and club level coaches. It covers video analysis, fitness, and long term athlete development.
Are your qualifications internationally recognised?
The ISA (international surfing association) are the recognised governing body for surfing around the world. Their qualifications are internationally recognised.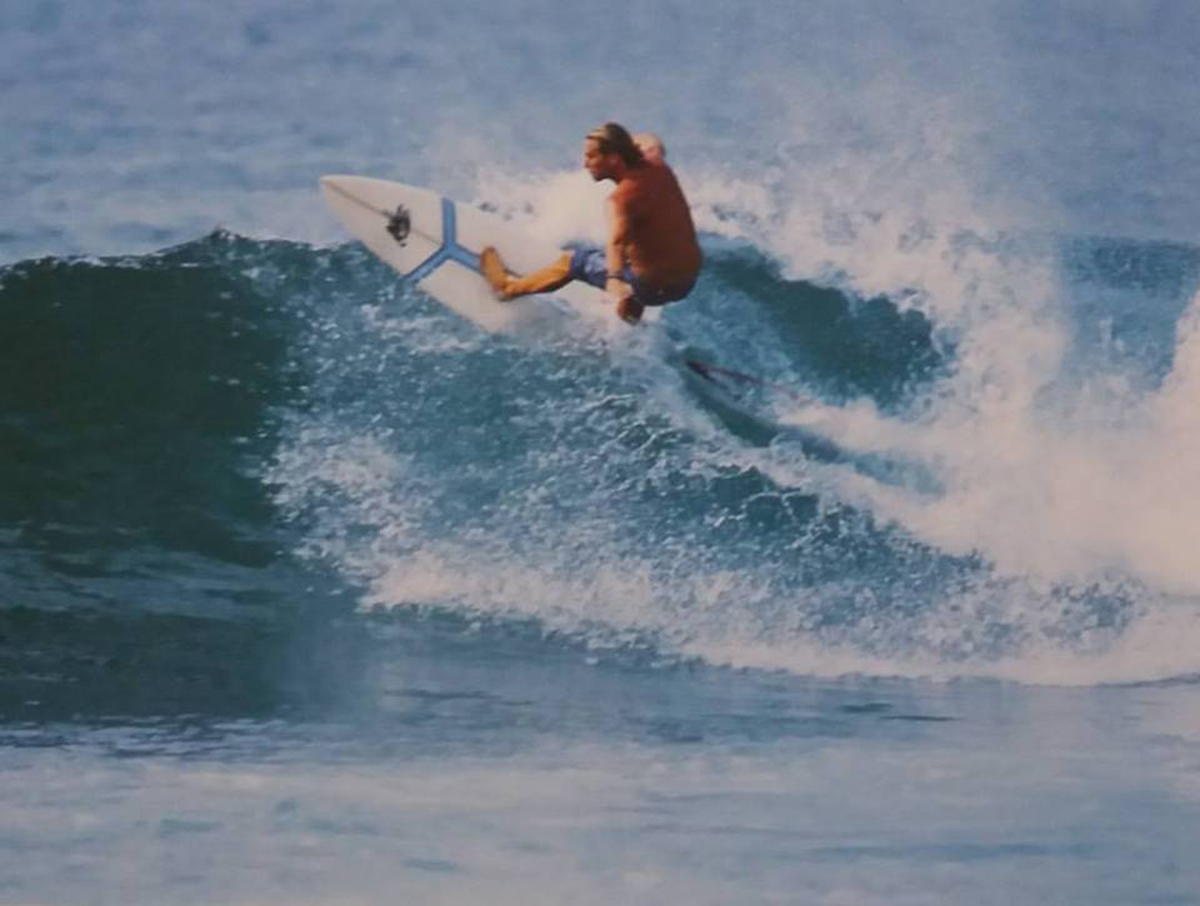 Surf Coach Academy
What standard of fitness do you need?
You need to be able to swim at least 200 meters and meet the requirements for the surfing assessment.
What standard of surfing do you need to have?
For level 1 a candidate should be able to paddle and negotiate their way out back in surf approx. 1m surf. They need to demonstrate good ocean awareness, wave selection and positioning in the line up particularly relating to maintaining theirs and others safety. Clear demonstration of surfing etiquette, ie not dropping in. When riding waves the skill level required is to be able to take off on an unbroken wave, do a bottom turn, traverse across the wave, demonstrating good trim and as a minimum basic turns up and down on the wave ie roller coastering. The surfer must be able to end their ride with clear control with a kick out the back off the wave or controlled stall. This ability needs to be shown on a consistent basis. The surfer must show they can ride both backhand and forehand. The surfer must be able to return back to shore safely.
Is there a minimum or maximum age limit?
Minimum age is 16 years. No max age. At 16 you can sit the course but will be classed as an Assistant Coach until turning 18. Until a coach turns 18 they are not able to work alone and must work under the supervision of a coach who is over 18.
Stoked Surf Adventures
What qualifications do you need to become a surf instructor?
To be a surf instructor you need an internationally recognised certifications (ISA and ASI are two of the most common options) and also a surf lifesaver certificate. Level 1 of both are the standard for beginner surf coaching and enough to get you started on your surf career.
How long does it take to qualify?
It really depends on your surf skills. The surf competence test involves catching green waves both left and right, paddling out back safely and also controlled dismounts, so that the minimum aim. If your skills are already at that level you can smash out both courses combine in around 7 days. There are some epic "zero to hero" style courses (we offer them in South Africa, Australia, Morocco and Bali) that can get you to that level in 10-12 weeks with barely any previous surf experience. If you're not quite there there are also options for 4 and 8 weeks too (such as the Bali options we offer)
Do you need lifeguard or first aid training?
You don't need a full beach lifeguard certification to surf coach but you will need a surf lifesaver certificate. This covers the basics of in water rescue (including paddle boards and spinal drills) as well as CPR and first aid modules. Don't worry though these certifications don't require any previous knowledge.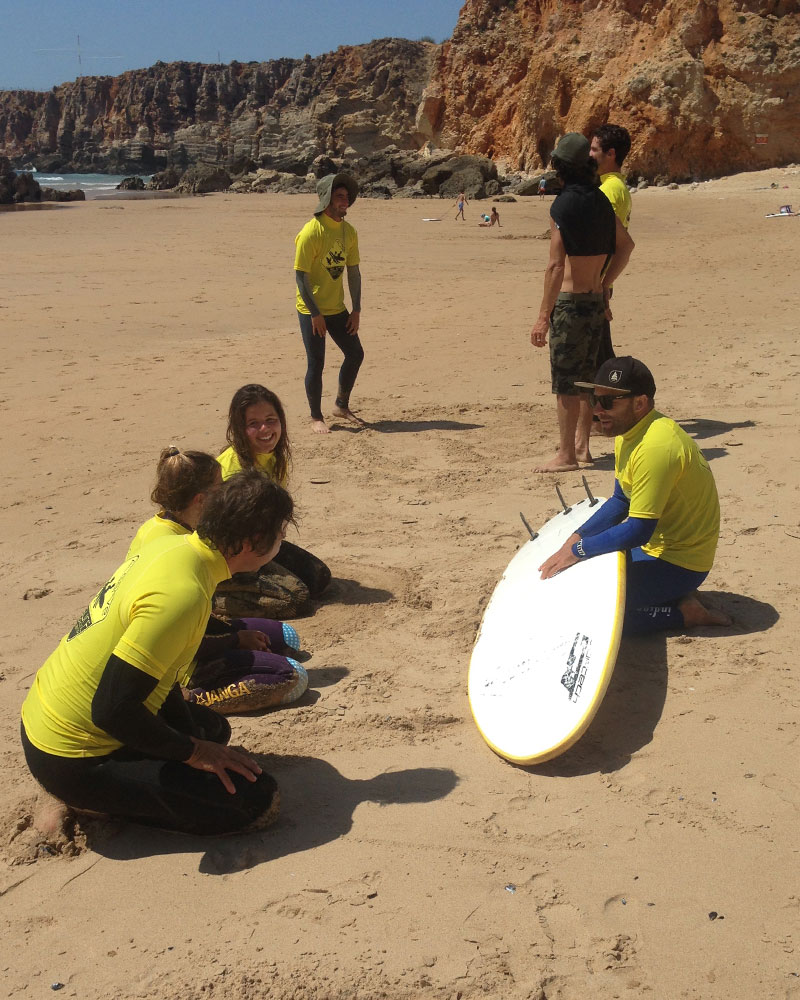 ASI
What are the benefits to the job?
When you become an ASI surfing instructor, you are part of the worldwide network…ASI surfing instructors are professionals, just like accountants or lawyers. As such ASI surfing instructors are trained to the highest standards in the world, with the ability to connect to other members and schools worldwide. You can become an ASI trainer and train other instructors and be sent to locations anywhere in the world.
What are the negatives to the job?
Not many. You can follow the sun, and the seasons. You meet a whole lot of people in countries where you don't know anyone or anything. Its fun. However, if you are doing too many lessons you can get burnt out. So remember to pace yourself and enjoy !
What are the stages to becoming a surf instructor?
With ASI, you need to know how to surf at least at the intermediate level. You wont believe there are others offering qualifications where you only have to be a basic surfer! ASI has created the worldwide criteria for intermediate surfing level (and beginner and advanced) so you know exactly where you stand or surf. As a professional, you are trained to the highest standards. Attend training workshops, complete practical hours and keep your skills updated by working on the job. See the ASi website for specific details on what is required at each of the surfing instructor levels.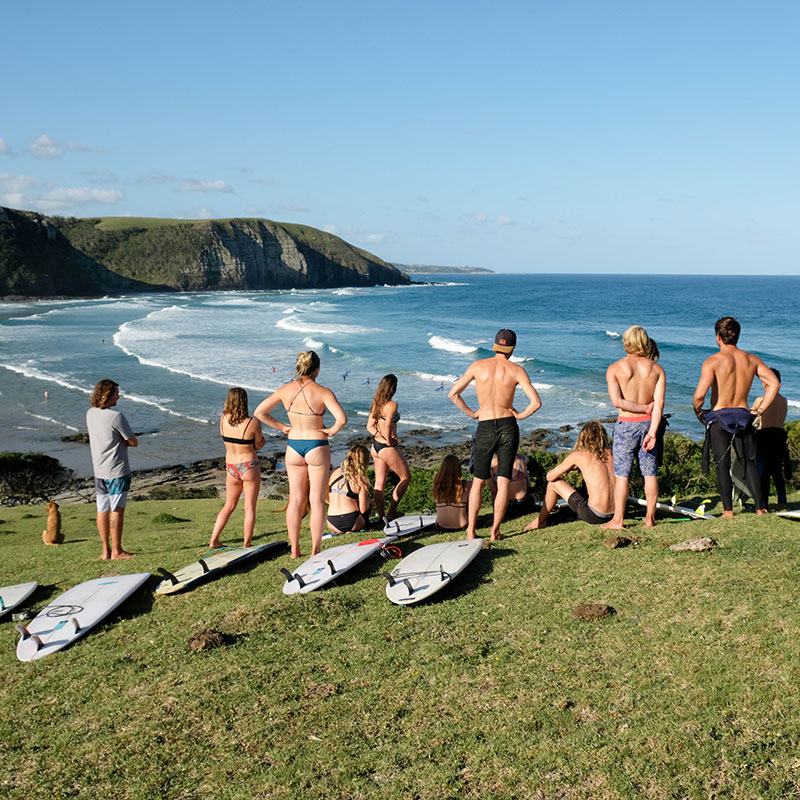 Stoked Surf Adventures
Want to plan your perfect surf trip? Whether it's jumping on an epic surf adventure, training to be a surf instructor or finding the perfect surf camp Stoked Surf Adventures has you covered! With destinations from the Maldives to Bali and South Africa we've got something for everyone. We also have the largest range of instructor courses on the internet!
Australia: Year round, £4780
South Africa: Jan and Sept, from £5295
Morocco: Jan and Sept, from £4275
Bali: March, June, Sept & Dec each year, from £2054
Sri Lanka: April and Nov, from £895
UK: April through to Oct, from £300
Surf Coach Academy
Surf Coach Academy is a professional qualification service provider. We offer ISA (International Surfing Association) surf coaching level 1 and 2 accreditations. These awards are internationally recognised and set the benchmark for surf coaching qualifications worldwide . If you would like a job on the beach then we can get you qualified to set you on your career pathway.
Location: Newquay, Cornwall, England. Fistral beach and Towan beach
Price: £300 level 1, £400 level 2
Dates: 30-31 March, 27-28 April, 18-19 May, 15-16 June, 29-30 June, 14-15 September, 12-13 October, 9-10 November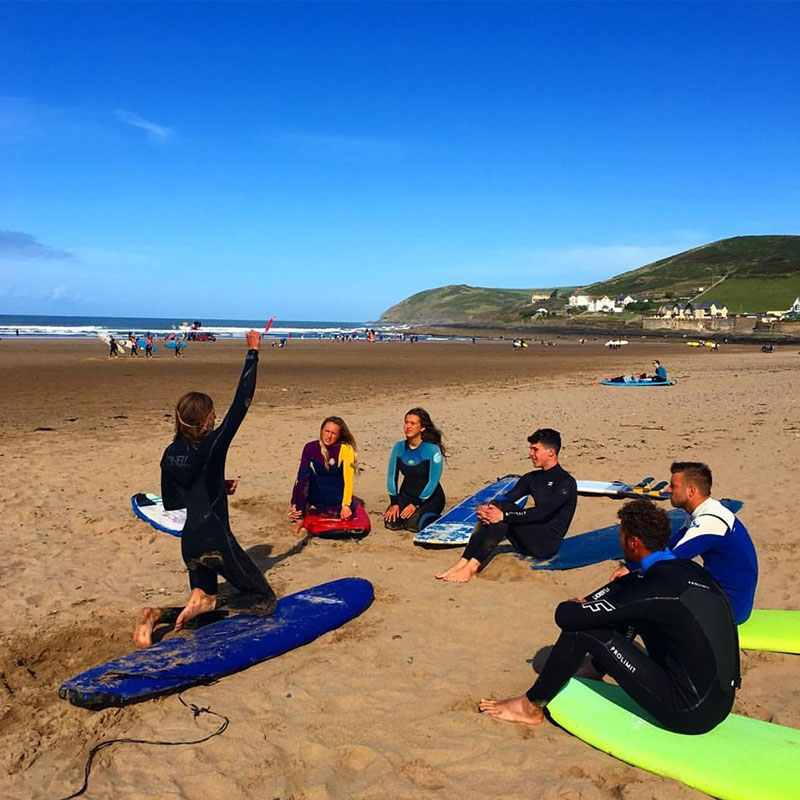 Surf South West
The level 1 surf coach course gives new coaches the skills to take beginner surfers into the ocean. This covers surfer safety, venue analysis, specific coaching techniques, communication skills, group management and lesson planning. The course takes place both in the classroom, on the beach and in the ocean, where participants demonstrate their own surfing ability and practice putting their coaching skills into action under our guidance.
Location: Croyde, Devon
Price: £299
Dates: 30-31 March, 20-21 April, 11-12 May, 8-9 June, 6-7 July, 14-15 September
ASI – Academy of Surfing Instructors
The ASI is the world's leading professional membership, education and accreditation body for surfing, SUP and bodyboarding. Operating in over 20 countries, instructor careers range from Level 1-Level 5 Master Coach with continuing professional development. ASI accredited instructors attain skills and competencies to work in any location throughout the world.
Dates & Locations:
UK: Jan – Nov (L1, L2, L3) – Dunbar Scotland, Pembrokeshire Wales, Challaborough Devon, Bude Cornwall, Gwithian Cornwall.
Australia: Jan – Dec (Apprenticeship, L1, L2, L3) – Noosa Heads Queensland, Scarborough WA, Arrawarra NSW, Ulladulla NSW, Palm Beach Queensland, North Wollongong NSW.
USA: Jan – October in USA (L1, L2) – Hanalei Bay Hawaii, Montauk Long Island.
Portugal: March to Dec (L1, L2, L3) Sagres
Prices: From £240 – £260