While we're busy as hell finishing off the next issue of the mag Boardmasters has kicked off. Here's the results from yesterday. More coverage once we've got this sucker off to the printers.
Boardmasters, Cornwall, launched its world famous international surf competition today in wind-affected two-foot surf at North Fistral Beach with the opening two rounds and first four heats of Round 3 of the men's QS division completed while the women and longboard divisions were called off for the day. Boardmasters festival runs from 10-14 August across two sites in Watergate Bay and Fistral Beach, Cornwall. More informationwww.boardmasters.co.uk.
Angelo Bonomelli (ITA), 25, was the form surfer of this opening day of competition in Newquay, with two dominant wins and the highest scores and totals seen so far in the event. The Italian, who has been a little competition-shy in recent years and is only participating in his first WSL event this season, definitely came out swinging and will look to build on his momentum when the event resumes.
"I haven't had a main sponsor for a while and traveling to all the events is pricy so I've been staying in Costa Rica lately doing local comps there mainly," he explained. "I'm going to do this coming leg though and look forward to compete again in France, Spain and Morocco maybe. Last year I came to surf here at Boardmasters and got injured right after the event unfortunately, which ended my season. This time I'm feeling much better, I've trained a lot and am confident to do well."
Japan's Daiki Tanaka, 18, came a close second for the day's highest single-wave score, a near-excellent 7.83 for a combination of good, powerful hacks on a little Fistral runner. In his first season traveling outside his Asian region, Tanaka looked relaxed and stoked to perform in a foreign environment.
"I got a couple good waves it wasn't too bad and I'm super happy to get a good start in that event," Tanaka stated. "This is my first time visiting England and competing outside of Japan, I'll head to France after here and I'm exciting to see all these different places. I'm traveling with a good crew of Japanese guys and staying with my dad in a house nearby so I'm having a great time."
Portuguese young up-and-comers Luis Perloiro (PRT), 18, and Tomas Fernandes (PRT), 20, also had a good start to their Cornish campaign, making it to the fourth round with solid heat results. The pair will look to confirm their good form in the last four-man matchups in Round 4 before the event moves to the all-exciting man-on-man format.
"I was expecting to surf more lefts as they seemed much better when I looked before my heat but surprisingly I got my two best scores on the rights, as soon as I paddled out I saw three roll through and positioned myself for them," Perloiro said. "I'm doing all the junior events and small QS so there are a lot of events at the moment in Europe and it's great to gain experience and try to get a few points."
"I couldn't be happier to have such a good start cause conditions were definitely not easy so to find a few decent waves and surf them well is a great way to start," Fernandes added. "I was here six years ago for the King of the Groms and I'm happy to be back, it's a cool place, a little cold for me but I'm having fun."
Local pro surfer Luke Dillon (GBR), 21, is one of five British surfers to survive the first day of competition at Fistral and will try to fly the red and white English flag all-the-way into the finals when competition is called back on. The talented and powerful regular-footer, who is currently in his best season amongst the Qualifying Series crowd, belted a couple of solid results early in 2016 internationally and will represent the host country's strongest chance of a title this week.
"I'm really glad the Boardmasters is back to be a QS again this is great for all the British surfers to see what the QS level is and for me cause I live just on the other side of the beach and I've been surfing here since I was like seven years old," he commented. "I got a few good results in Australia and Europe and am super motivated to keep getting results and building on my rankings. It's looking like we're going to get good waves towards the weekend and good weather so I look forward to compete again and make a few more heats. I've got a lot of friends here who go and enjoy the music festival as well, but I'll try to be serious, watch some of the acts and still go to bed early to stay in good form in this event."
As the surfing event wrapped up, the music took central stage to launch the festival with 3-time surfing World Champion Tom Curren playing tonight at the Beach Sessions on Fistral beach.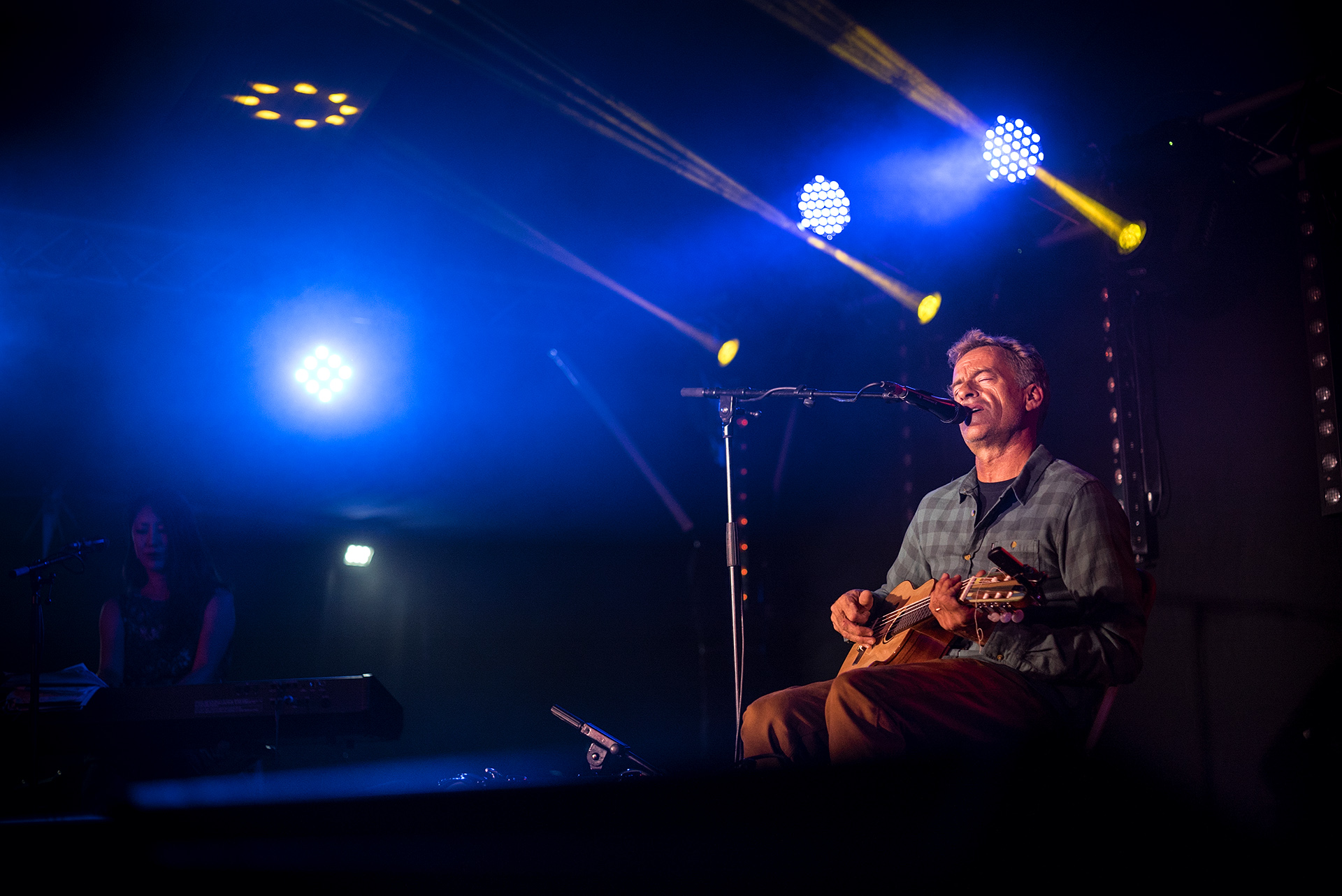 More information on the full festival lineup is available at boardmasters.co.uk
The Boardmasters are supported by Carve Mag, SurfGirl, Surfers Against Sewage, Corona, Relentless, Cornish Orchid, The Stable among others.
Full reuslts below:
REMAINING BOARDMASTERS MEN'S QS RD3 MATCHUPS:
Heat 5: Tristan Guilbaud (FRA), Bruce MacKie (BRB), Che Allan (BRB), Lens Arancibia Avila (FRA)
Heat 6: Chris Friend (AUS), Alan Stokes (GBR), Monty Tait (AUS), Jake Marshall (USA)
Heat 7: Angelo Bonomelli (ITA), Shaun Burns (USA), Luke Dillon (GBR), Louis Gillick (AUS)
Heat 8: Jared Hickel (AUS), Kit Innes (GBR), Jayce Robinson (GBR), Arthur Lassee (FRA)
BOARDMASTERS MEN'S QS RD3 RESULTS:
Heat 1: Tomas Fernandes (PRT) 9.46, Jobe Harriss (GBR) 8.77, Pedro Coelho (PRT) 7.90, Kai Awada (JPN) 6.90
Heat 2: Facundo Arreyes (ARG) 12.77, Jackson Giles (AUS) 9.83, Charly Quivront (FRA) 9.57, Harrison Mann (AUS) 9.43
Heat 3: Cody Robinson (AUS) 13.96, Shane Campbell (AUS) 10.36, Edouard Delpero (FRA) 8.66, Joss Ash (GBR) 7.07
Heat 4: Luis Perloiro (PRT) 9.83, Daiki Tanaka (JPN) 7.90, Jakob Lilienweiss (DEU) 6.84, Nate Dorman (USA) 5.33
BOARDMASTERS MEN'S QS RD2 RESULTS:
Heat 1: Tomas Fernandes (PRT) 12.63, Facundo Arreyes (ARG) 9.83, Oli Adams (GBR) 6.30
Heat 2: Kai Awada (JPN) 11.00, Jackson Giles (AUS) 10.90, Liam Murray Strout (GBR) 6.14, Patrick Langdon-Dark (GBR) 5.37
Heat 3: Charly Quivront (FRA) 12.06, Jobe Harriss (GBR) 10.06, Liam Turner (GBR) 8.90, Arran Strong (GBR) 6.70
Heat 4: Harrison Mann (AUS) 8.47, Pedro Coelho (PRT) 8.10, Greg Urata (USA) 5.33, Will Bailey (GBR) 3.77
Heat 5: Cody Robinson (AUS) 12.84, Jakob Lilienweiss (DEU) 9.80, Ian Costa (BRA) 9.37, Gearoid McDaid (IRL) 7.66
Heat 6: Edouard Delpero (FRA) 12.44, Nate Dorman (USA) 9.83, Harry De Roth (GBR) 9.06, Jack Coombs (GBR) 8.73
Heat 7: Luis Perloiro (PRT) 13.60, Shane Campbell (AUS) 13.37, Matthew Chapman (JEY) 9.00, Harry Timson (GBR) 7.60
Heat 8: Daiki Tanaka (JPN) 14.33, Joss Ash (GBR) 10.74, Fraser Dovell (AUS) 8.00, Max Payne (GBR) 6.20
Heat 9: Tristan Guilbaud (FRA) 10.67, Chris Friend (AUS) 9.47, Alex Bauduin (CNY) 8.90, Axe Garrett (BRB) 5.93
Heat 10: Bruce MacKie (BRB) 12.43, Alan Stokes (GBR) 9.30, Miles Lee Hargreaves (GBR) 7.86, Kairi Noro (JPN) 7.40
Heat 11: Monty Tait (AUS) 11.90, Che Allan (BRB) 10.73, Joshua Braddock (GBR) 9.00, Hodei Collazo (EUK) 8.63
Heat 12: Jake Marshall (USA) 11.70, Lens Arancibia Avila (FRA) 9.34, Rhys Barfield (GBR) 7.03, Kasperi Turkia (FIN) 4.80
Heat 13: Angelo Bonomelli (ITA) 12.34, Jared Hickel (AUS) 10.50, Ian Fontaine (FRA) 7.90, Dylan Groen (DEU) 7.63
Heat 14: Shaun Burns (USA) 10.70, Kit Innes (GBR) 9.53, Sam Harwood (GBR) 8.50, Remi Petersen (NLD) 6.87
Heat 15: Jayce Robinson (GBR) 12.20, Luke Dillon (GBR) 12.14, Tad McCardell (USA) 5.90, Angus Scotney (GBR) 0.77
Heat 16: Arthur Lassee (FRA) 12.66, Louis Gillick (AUS) 10.97, Jack Keenan (GBR) 6.34, Tom Boelsma (NDL) 6.03
BOARDMASTERS MEN'S QS RD1 RESULTS:
Heat 1: Facundo Arreyes (ARG) 9.00, Patrick Langdon-Dark (GBR) 5.53, Joshua Hughes (GBR) 5.50
Heat 2: Liam Turner (GBR) 9.40, Will Bailey (GBR) 9.27, Russel Winter (GBR) 7.24, Alex Ashen (GBR) 3.67
Heat 3: Ian Costa (BRA) 10.50, Jack Coombs (GBR) 6.80
Heat 4: Matthew Chapman (JEY) 9.16, Max Payne (GBR) 7.70, Pepijn Tigges (NDL) 4.97
Heat 5: Axe Garrett (BRB) 8.97, Miles Lee Hargreaves (GBR) 7.76, Cieran Hughes (GBR) 4.27
Heat 6: Hodei Collazo (EUK) 12.87, Rhys Barfield (GBR) 7.44, Mason Alderman (GBR) 4.00
Heat 7: Angelo Bonomelli (ITA) 14.93, Sam Harwood (GBR) 6.40, Steve Ley (GBR) 2.63
Heat 8: Jayce Robinson (GBR) 11.94, Tom Boelsma (NDL) 6.60, Noah Biersack (GBR) 5.46
UPCOMING BOARDMASTERS WOMEN'S QS RD1 MATCHUPS:
Heat 1: Ellen Harding (GBR), Rachel Cosier (GBR), Mischa Maguire (GBR)
Heat 2: Ellie Turner (GBR), Bethan Lewis (GBR), Georgia Timson (GBR)
UPCOMING BOARDMASTERS MEN'S LQS RD1 MATCHUPS:
Heat 1: Emilien Fleury (FRA), Louis Thomas Hudson (GBR), Jordan Zervas (GBR)
Heat 2: Josh Le Marquand (JEY), Robin Henry (FRA)
Heat 3: Martin John (GBR), Stephan Hudson (GBR)
Heat 4: Ben Howey (GBR), Edward Wilson (GBR), Toby Lowe (GBR)
UPCOMING BOARDMASTERS WOMEN'S LQS RD1 MATCHUPS:
Heat 1: Francesca Rubegni (ITA), Beth Leighfield (GBR), Natsumi Taoka (JPN)
Heat 2: Katrina Beddoe (GBR), Josie Pearce (GBR), Lucy Small (AUS)
Heat 3: Phoebe Gould (JEY), Jennifer Pendlebury (GBR), Honolua Blomfield (HAW)
Heat 4: Felicia Vergara (REU), Tamara Helbling (CHE), Lindsay Steinriede (USA)