Ben Weiland took an obsession with hunting for remote surf breaks on Google Earth and turned it into real life exploration of some of the planet's most inaccessible shorelines. Along with photographer Chris Burkard and a team of hardened surfers, they have scoured the remote corners of Alaska, Russia and Iceland – scoring isolated and deserted waves. Their latest journey takes them to the secluded Faroe Islands, a land of towering cliffs and raging seas.
We caught up with Ben to find out more about his movie which has it SW Premiere at the Approaching Lines International Festival of Surf x Reef in Newquay on Friday 13th May as part of the Frontiers triple bill. Tickets HERE.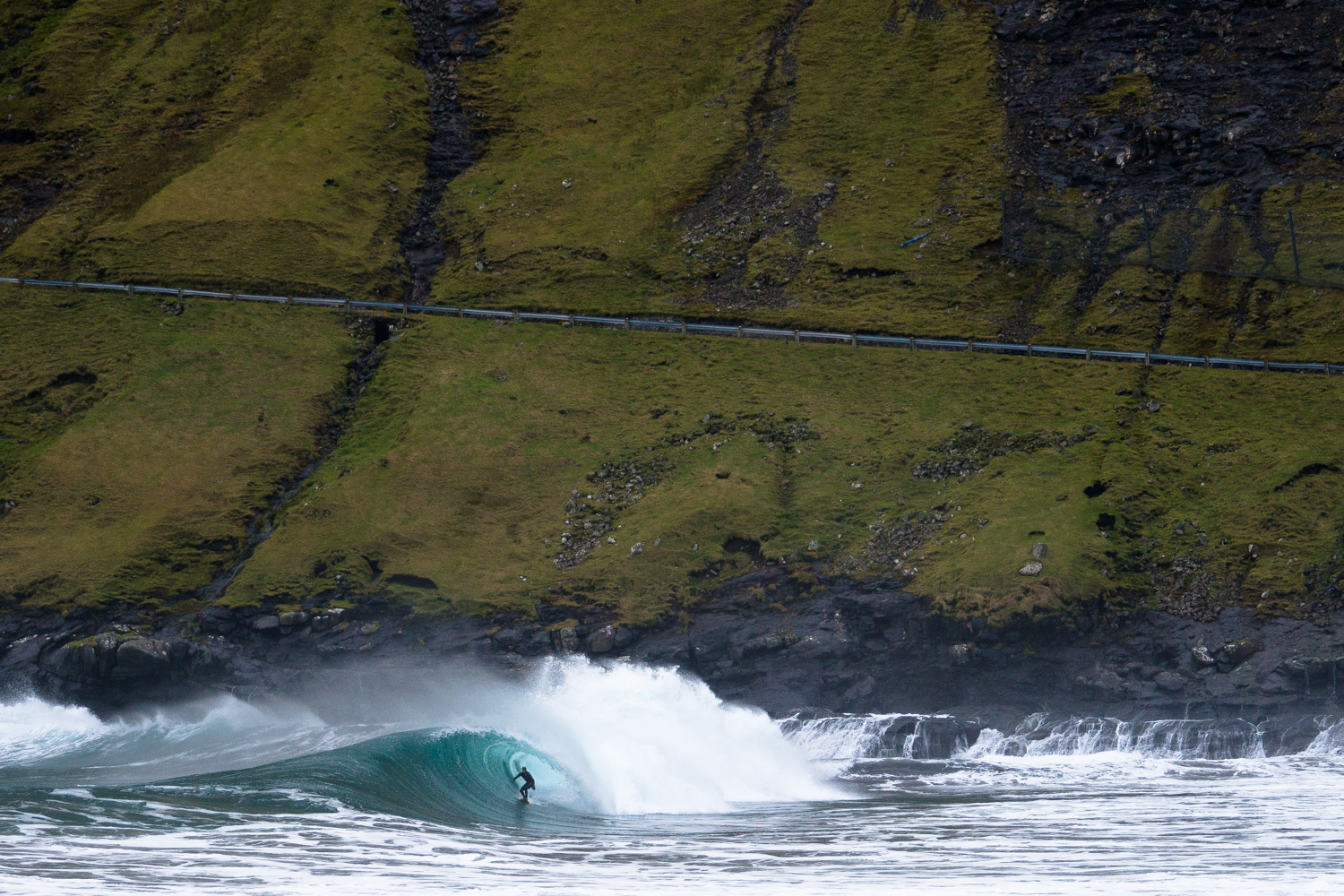 When it comes to searching for waves, what tools do you utilise?
I spend a lot of time on Google Earth, scientific photo archives, weather sites, and getting in contact with local people. There is an obsession that comes with it. It is hard to stop, because I always wonder right before I decide to take a break, what if I had looked just past the next headland, or looked at one more photo. Maybe I would have come across a clue pointing toward a perfect wave…
In the film you head off to the Faroes with a team of surfers. Why did you choose this remote archipelago?
From the beginning it was very different from the usual trips. I had researched the surf potential and Chris Burkard and I had wanted to go for a long time. We knew surfing conditions were fickle and it wouldn't be easy. The islands are surrounded by massive sea cliffs and access to gradual beaches that receive swell is extremely limited. But the challenge is what drew us there, as well as the stunning landscapes and unusual culture.
Most of the trip the weather was beautiful and uncharacteristically sunny, but there were no waves. We extended our tickets for three days, and at the very end a swell came in and the surf poured into the bay we were staying at. That is a moment I won't easily forget.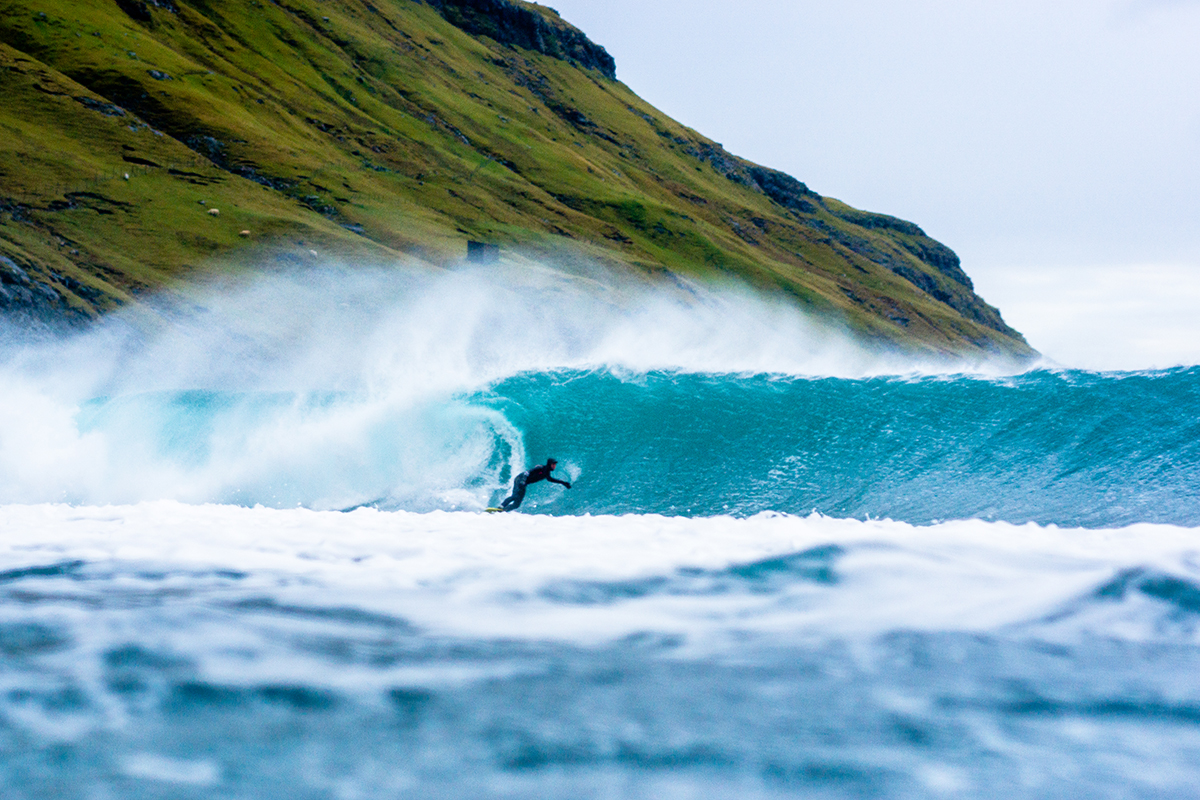 What were the specific challenges you faced on this trip?
The biggest challenge was finding a place to surf, and accessing those places. At one point we parked our cars and hiked into the mountains, hoping to find a way down to a wave at the bottom of a sea bluff. We could see it breaking, but there was no way for us to reach it. These challenges are what make a project like this excited. You don't know what you'll find until you take the risk and go for it.