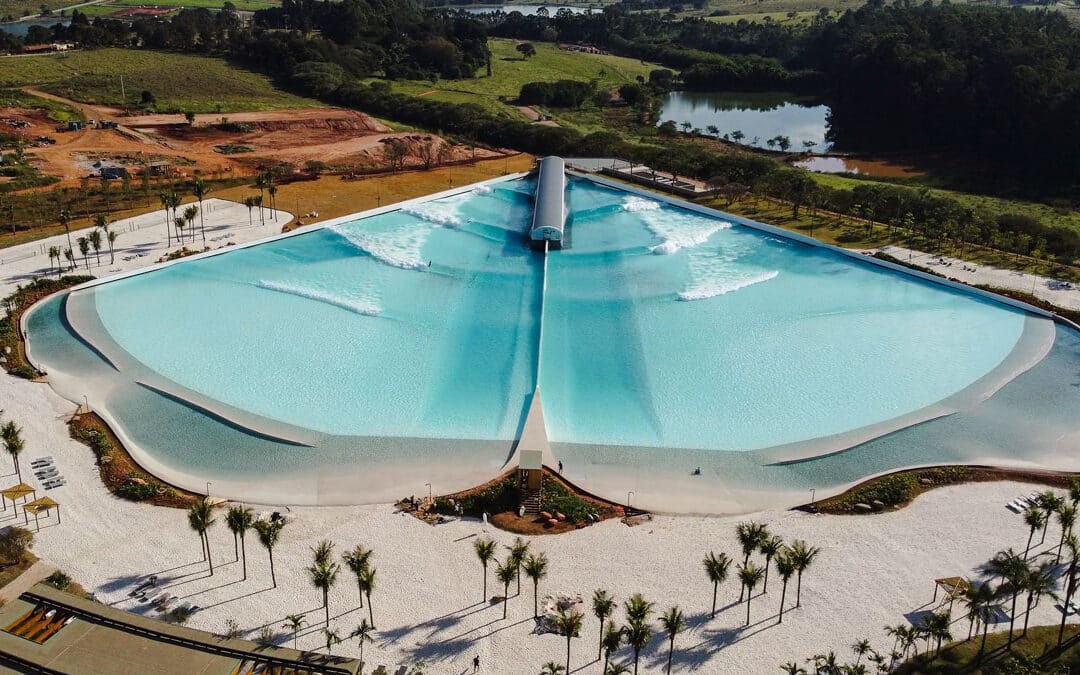 Madrid set to have the largest urban beach in Europe – a surfer's paradise with waves generated by Wavegarden's revolutionary technology.
Promoted by Atlético de Madrid, Stoneweg and Teras Capital, this innovative facility will open its doors in the first quarter of 2025. The project will revolutionize the leisure landscape in Madrid, transforming four hectares of land into the next Sports City with an expansive artificial beach. MADRID/SAN SEBASTIAN, June 14, 2023 – The Spanish capital has always been known for its vibrant culture, imposing architecture, and passionate love for sports. Madrid is preparing to add a new jewel to its crown – Europe's most significant surf park. Thanks to the collaboration between Atlético de Madrid, Stoneweg, and Teras Capital, the city will soon become a world-class surf destination equipped with an artificial beach and world class surfing waves.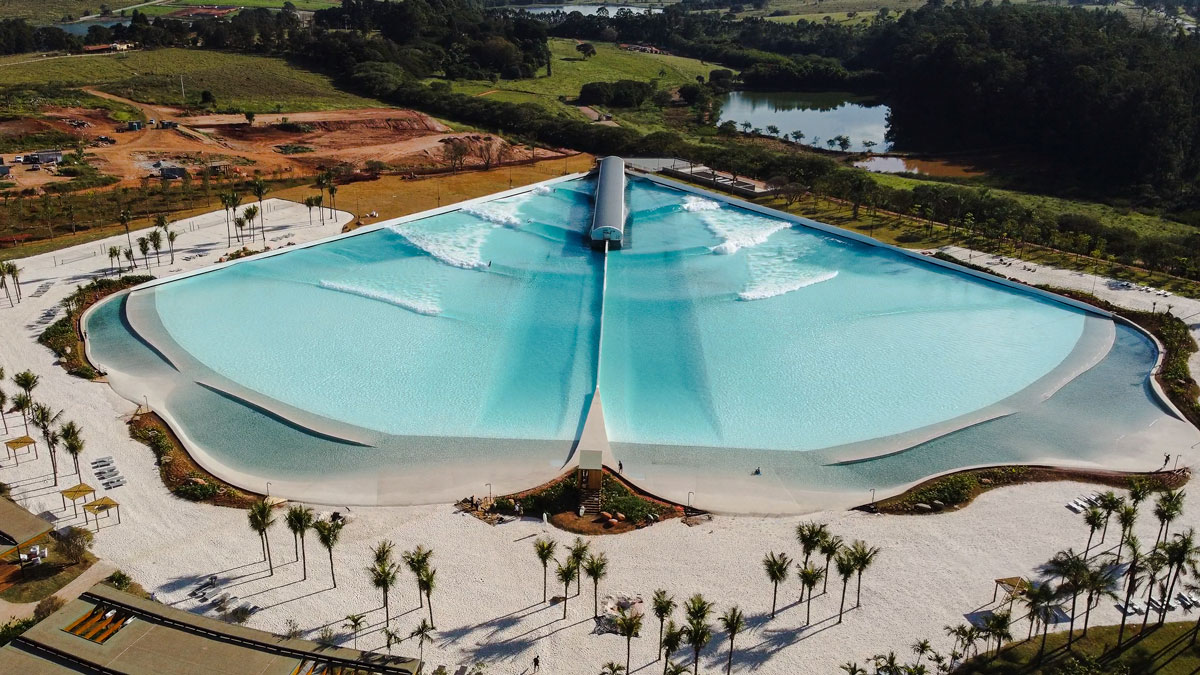 Josema Odriozola, CEO and founder of Wavegarden, stated, "This project represents a significant milestone for Wavegarden as it further solidifies our vision of bringing surfing and its lifestyle to landlocked areas. In collaboration with the Terras Capital team, we have dedicated several years to finding the ideal location in Madrid, and we could not be more satisfied than to be part of this exciting Ciudad del Deporte (Sports City) project being developed by Atlético de Madrid." Incorporating Wavegarden's technology in this ambitious project is a key highlight. Wavegarden, a Spanish company leading the creation of surfing lagoons, is recognized for its revolutionary Wavegarden Cove technology that has brought urban surfing to cities worldwide and expanded the sport to places where there is no ocean. Their installations across the globe, like Melbourne, Australia, for instance, have transformed how the citizens of the city can experience surfing, making the location as cherished as the best surf spots in the country.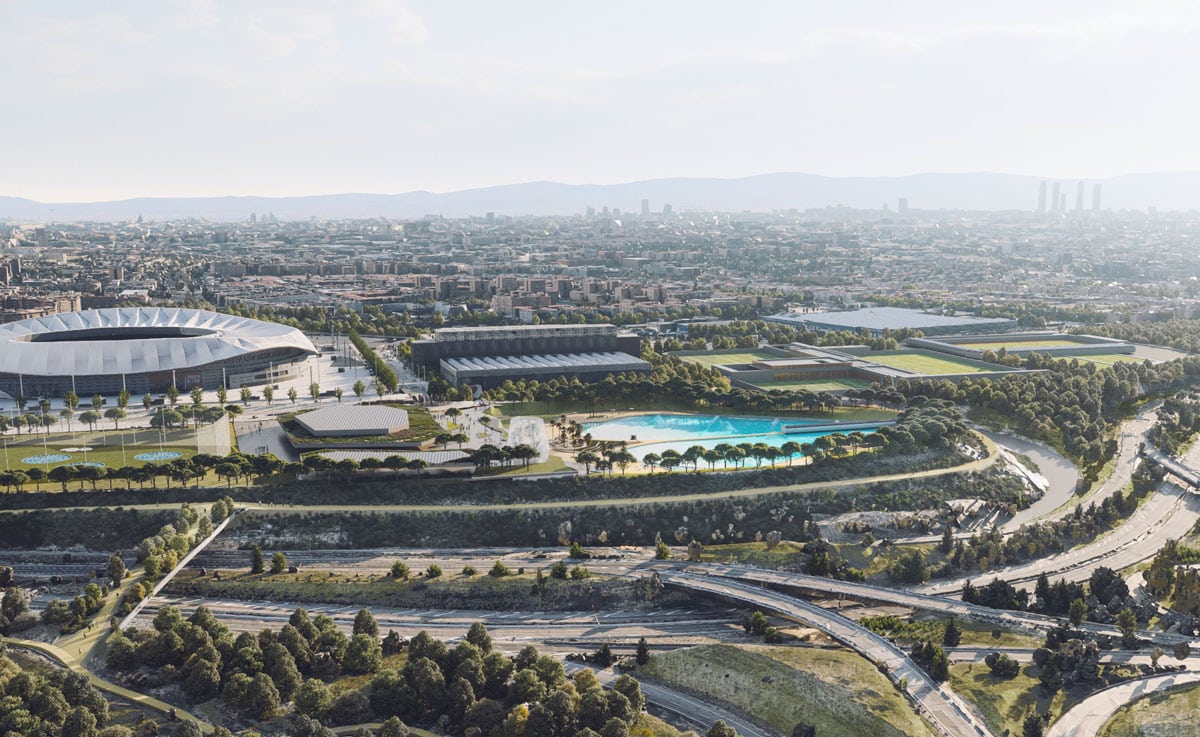 A SPORT FOR EVERYONE
Since surfing became an Olympic sport, its popularity and exponential growth is an undeniable reality in Spain and worldwide. The challenge has been that places to practice the sport are often far from cities, and the availability of ideal conditions is seasonal. The creation of this surf park opens up the possibility of surfing all year round, while enriching the leisure and service offerings and providing a training facility for national and European teams. The waves produced by the Wavegarden Cove technology are suitable for everyone, from beginners to experts. Wavegarden's Wave Menu has more than 20 different types of waves ranging in size and power from 0.5m to 2m.
A SUSTAINABLE PROJECT
This new surf park in Madrid, which is part of the development of the new Sports City promoted by Atlético de Madrid on the land surrounding the Cívitas Metropolitano stadium for the enjoyment of all Madrid residents, has a sustainable and ecological design and will create a unique surfing destination that brings the beach lifestyle and the sport of surfing to everyone.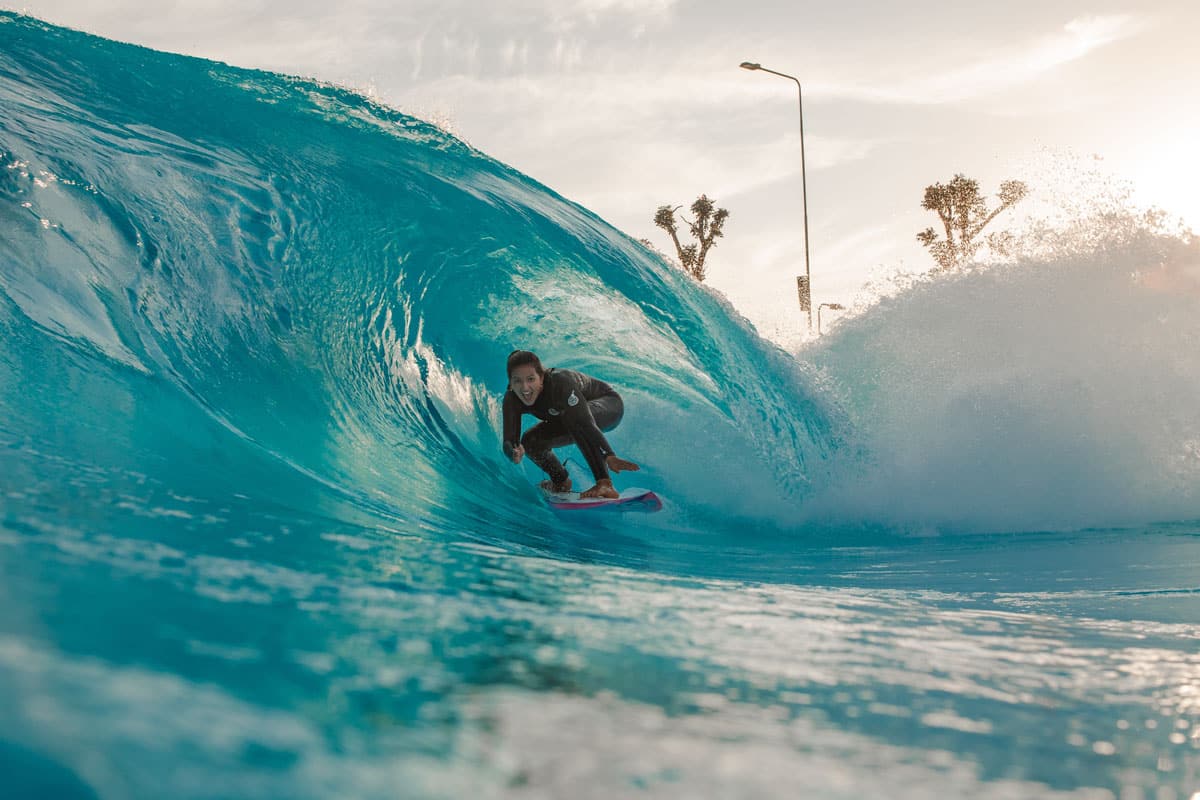 Wavegarden's wave generation system stands out as the most efficient in the market, with a maximum consumption of 1 kWh per wave (0,10€/wave). It is designed to minimize energy losses, maximize machinery performance, and recover and reuse part of the energy generated in each wave. Wavegarden's lagoons are specifically designed to provide the highest quality, quantity, and variety of waves with the lowest energy and water consumption. Moreover, the sustainable approach includes the reduction of water waste, as water is lost solely through evaporation. For this project, in fact, the possibility of recycling water from the sports city is being considered.
The vision of this project goes beyond creating a simple tourist attraction. It is about significantly impacting the local community by providing a space for sports, leisure and fun, while promoting a healthy and active lifestyle. In addition, the facility will be equipped with a surf school, a surf shop, a skatepark, beach bars, amenities for young children as well as other beach sports activities – making the place a complete leisure destination for everyone.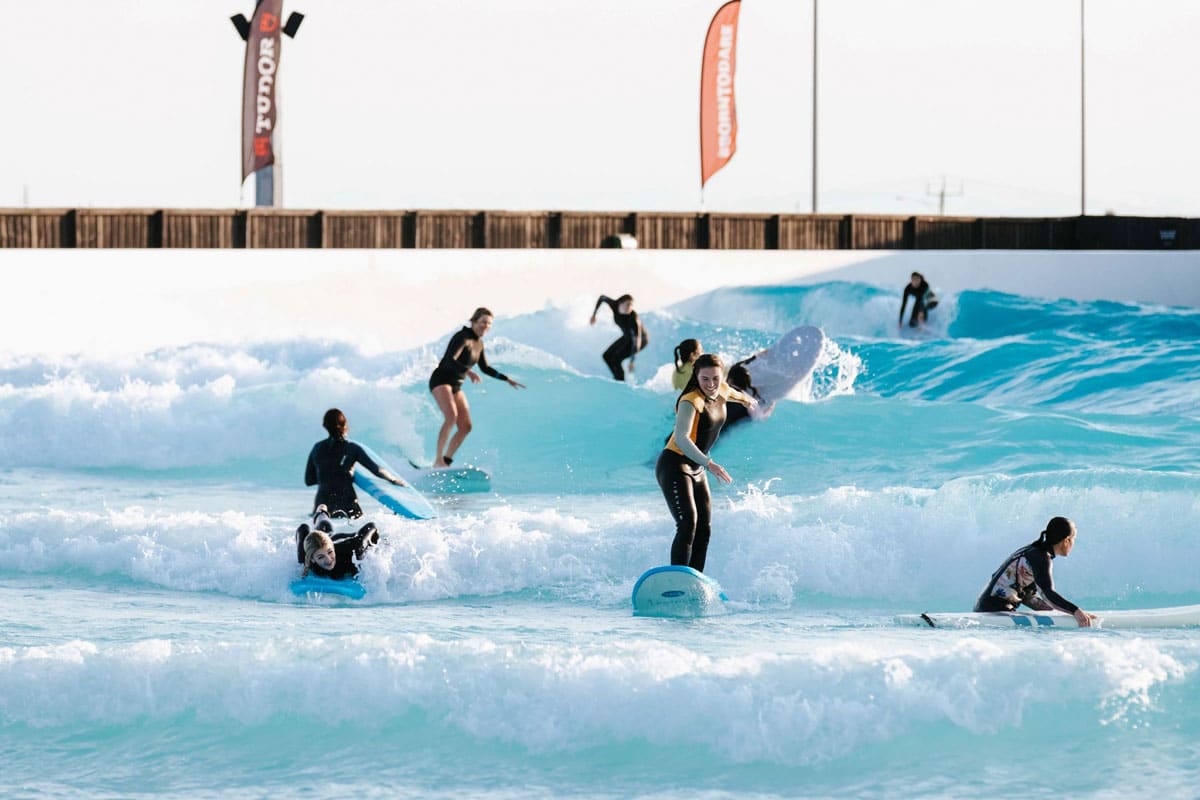 INVESTORS
Stoneweg, Teras Capital, and Atlético de Madrid are committed to making this project a milestone in Madrid's history. With significant investment, a commitment to sustainability, and collaboration with Wavegarden, this wave park is a testament to its vision and ambition. This alliance will not only transform Madrid's landscape but also elevate the city's profile as a leading destination in the world of surfing and leisure. Joaquín Castellví, founding partner of Stoneweg and head of European acquisitions, expressed: "We are thrilled with this project. It represents a great opportunity for Stoneweg to meet new emerging demands. Through this collaboration with Atlético de Madrid, we will create an impressive surf park in Madrid, a symbol of sustainability and advanced technology, offering a unique experience for surf lovers and lifestyle enthusiasts globally." Miguel de Lucas, the founding partner of Teras Capital, added: "After more than six years of hard work, we have finally found the perfect partners to make this dream a reality. We are excited to offer Madrid residents and visitors a beach experience without leaving the city. We thank Atlético de Madrid for their trust and Wavegarden for their exceptional work that has led us to this point."