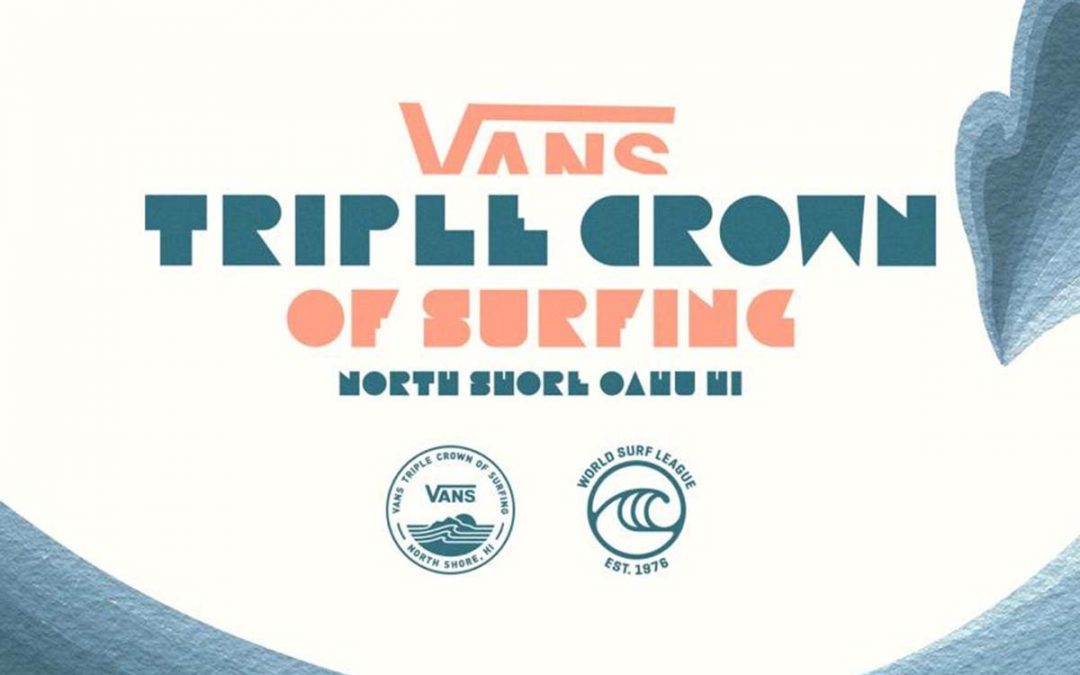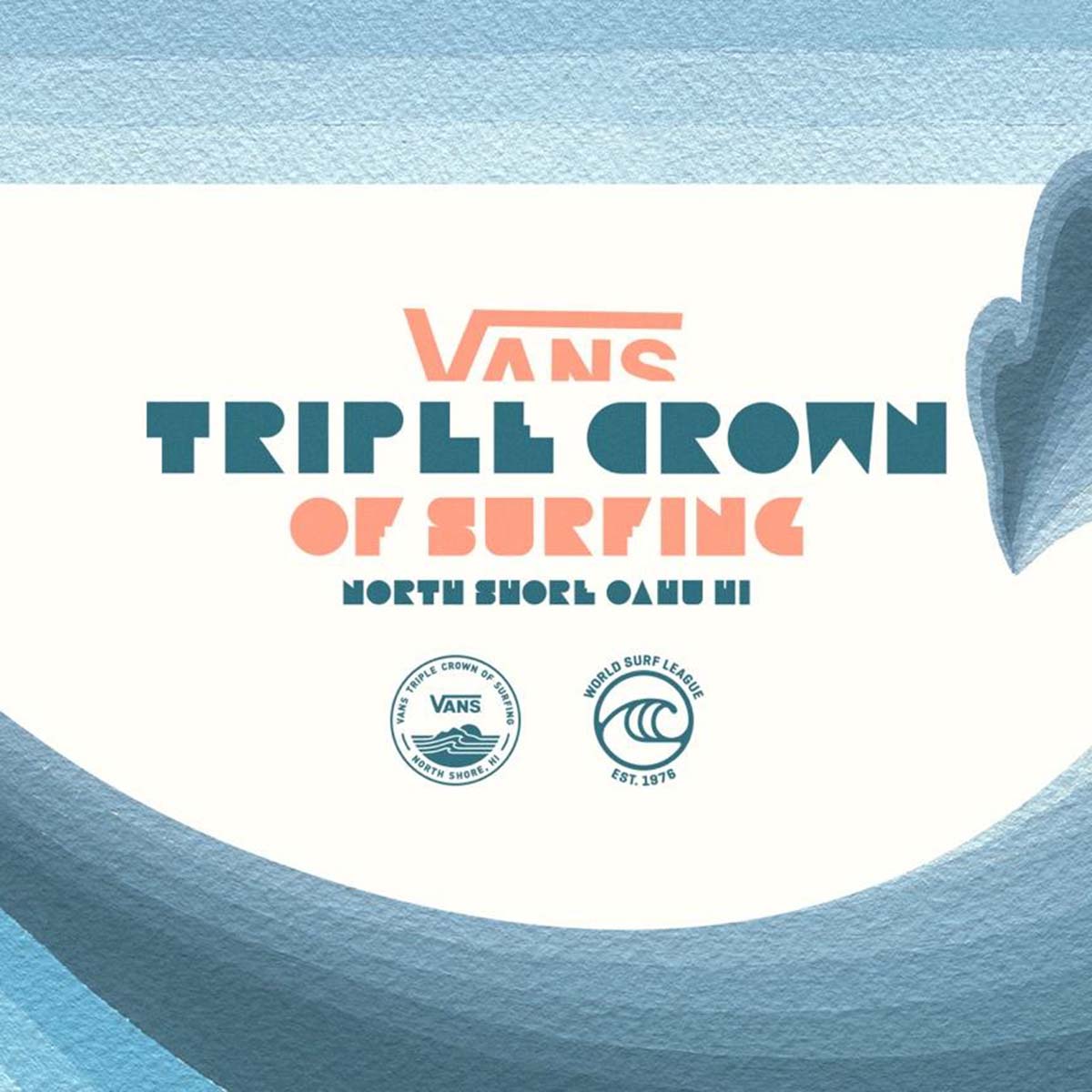 Open registration for the month-long Vans Triple Crown of Surfing featuring iconic surf breaks Haleiwa, Sunset and Pipeline opens November 15, 2021 on vanstriplecrownofsurfing.com
Vans, the original action sports brand and global icon of creative expression, makes a triumphant return to Hawaii this winter to uphold the legacy of the 2021 Vans Triple Crown of Surfing as a digital platform, and build upon the future of surfing on the North Shore of Oahu, evolving the iconic Pipe Masters to become a global Invitational event in 2022.
"Over the last century, the North Shore has defined high performance surfing and Vans has had the privilege of being an active participant in surf culture through the Triple Crown of Surfing. In this futuristic world of surfing, Vans looks ahead to challenge conventional competition in order to progress surf event criteria and inspire the next generation of surfers," said Scott Sisamis, Director of Global Sports Marketing at Vans. "We want to celebrate the creative expression, inclusivity and freedom that surfing offers by continuing to elevate opportunities that empower surfing's premier talent both in Hawaii and from around the world."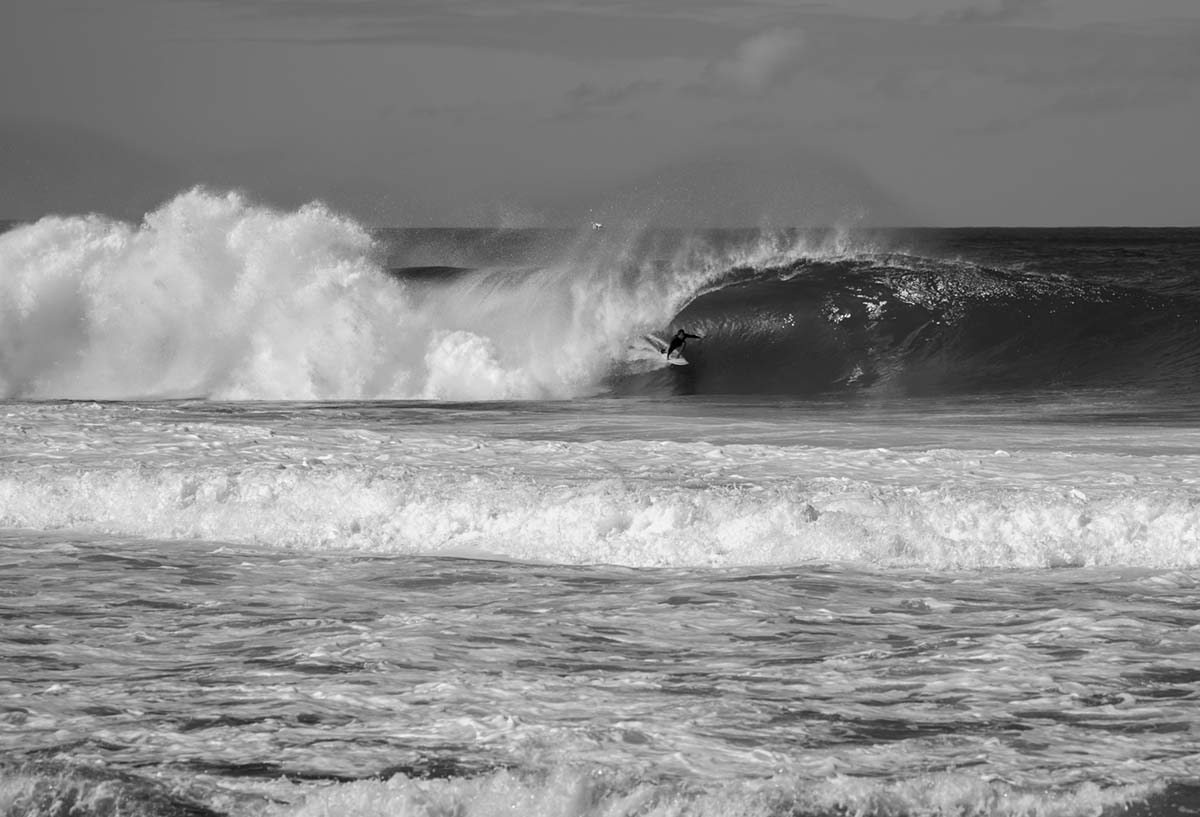 The Vans Triple Crown of Surfing
Reintroduced in 2020 as a digital competition series, the Vans Triple Crown of Surfing earned critical praise for its innovative format and the series will now be permanently hosted as an online series.
The Vans Triple Crown of Surfing will run for four weeks from December 21, 2021 – January 21, 2022, at its three historic surf venues, and award individual event titles to men and women at the Vans Hawaiian Pro (Haleiwa), the Vans World Cup of Surfing (Sunset Beach), and the Vans Pipe Masters (Banzai Pipeline), as well as crown overall Vans Triple Crown series champions.
Men and women winners of the digital Vans Pipe Masters and overall Vans Triple Crown Champions will earn a seed into the inaugural Pipe Masters Invitational event in 2022.
The Vans Triple Crown of Surfing continues to strengthen its bonds with the Hawaiian community by integrating local businesses, expanding community participation, and giving back to the deep roots of Hawaii's local surf culture. This year, 100% of competitor entry fees will be matched by Vans and returned as community program givebacks to local, non-profit organisations including: Na Kama Kai, Sustainable Coastlines Hawaii and the North Shore Community Land Trust.
Vans Pipe Masters Evolves to Invitational
As part of a new chapter for surfing, Vans has reimagined the Pipe Masters to create a Live specialty invitational event that fuels innovation, inclusivity, and progression, while aiming to showcase both men and women specialists of tube-riding and aerial surfing. The Vans Pipe Masters event will debut in December 2022, with physical event permits secured for three years (2022, 2023, and 2024).
In 2021, the World Surf League (WSL) announced a fully redesigned Tours and Competition framework, establishing the key venues and dates for the world's best surfers moving forward starting in January at the world-famous Pipeline in Hawaii for the first-ever men's and women's joint Championship Tour event at that legendary break. The redesign of the WSL's Tours and Competition framework left an opportunity for Vans to leverage its ownership of the event's IP and evolve the event's approach for future generations.
In anticipation of the event's physical debut, Vans remains focused on uplifting the Triple Crown while building the 2022 Pipe Masters Invitational platform.
Registration for the 2021 Vans Triple Crown of Surfing will open on November 15, 2021. Visit vanstriplecrownofsurfing.com and follow @vanstriplecrownsurf on Instagram to learn more and stay tuned to all the action happening live on the ground.