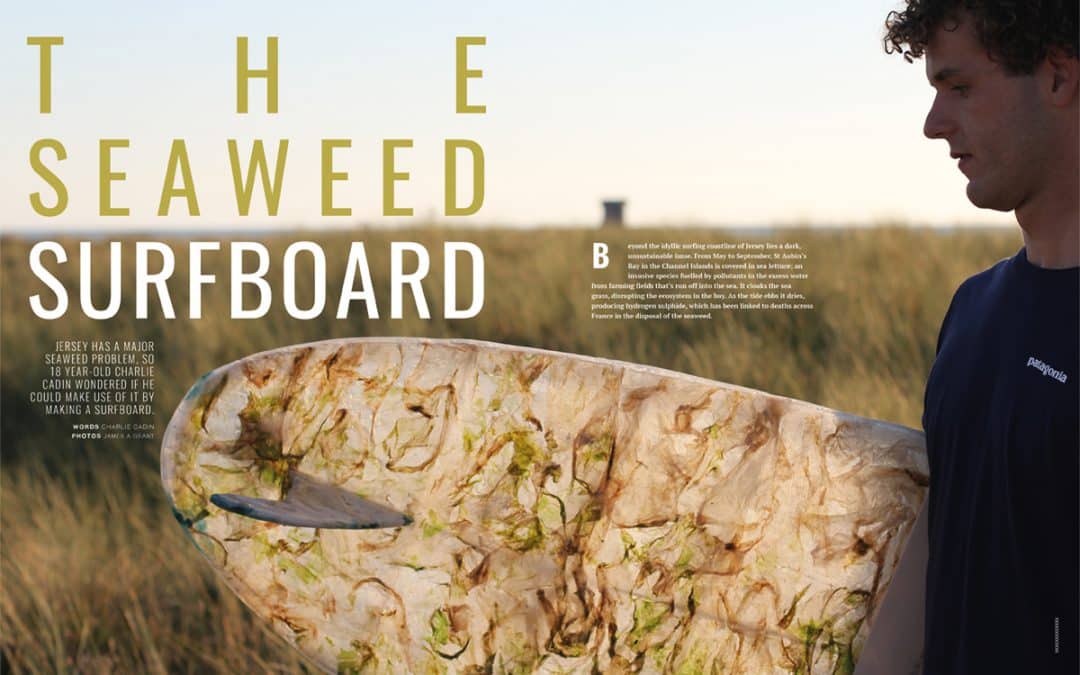 Aliso Viejo, Calif., October 28, 2020 – Vissla has once again partnered up with their friends at the Surfrider Foundation for the 6th Annual Creators & Innovators Upcycle Contest––going digital this year to maintain safe social distancing while also holding true to their efforts in raising awareness of plastic pollution and encouraging people all across the globe to 'convert waste into want.'
Single-use plastics, such as balloons, bags, straws, expanded polystyrene, such as Styrofoam, and cigarette butts along with other offensive waste items can end up in our ocean, waves and beaches, harming marine life and our ocean ecosystems. Every year, an estimated 8 million tons of plastic enter our oceans. A significant problem with plastic is that it doesn't biodegrade. It photodegrades, breaking into smaller and smaller pieces over time, meaning that virtually every piece of plastic ever produced still exists today in some form.
To help turn the tide on plastic pollution, Vissla and Surfrider have teamed up to challenge the wave-conscious to upcycle trash or an old or found object into a functional wave riding craft (i.e. surfboards, handplanes, paipos, fins, alaias, skim boards, boats, etc.). All contestants were required to submit a video or three to six photographs showing their project from start to finish via Instagram with the hashtag #CreatorsContest and country of residence by September 11, 2020.
For the first time ever, Vissla and Surfrider opened the voting process to the public. Individuals were given the opportunity to view each project, learn about the process and materials used to create it and cast their votes for the 1st, 2nd and 3rd place winners (http://upcyclevote.vissla.com). The public's vote made up one of three total votes to decide the winners––additional judges included Surfrider CEO, Chad Nelsen, and Vissla CEO, Paul Naude. Over 20,000 people from all around the globe cast their votes for this year's winners, with the finalists' projects getting over 85,000 views during the five-day voting window.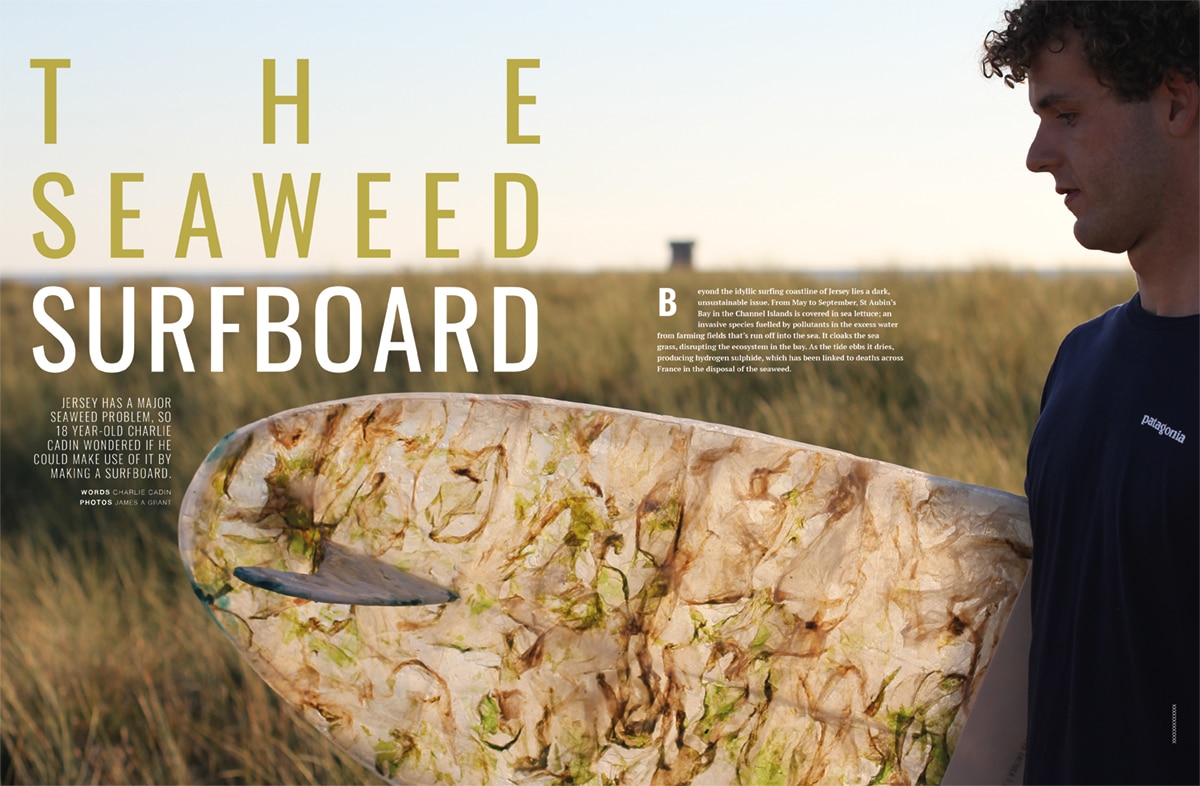 RESULTS:
In 1st place came Charlie Cadin from St. Aubins Bay, Jersey with a surfboard made from dried sea lettuce and fibreglass. Once dried, the sea lettuce created a rigid sheet from which the deck, bottom, rails and skeleton were shaped. Charlie and his board feature in the latest issue of Carve 204 out now in print and digital download.
In 2nd place came Andreas Noe and Štěpán Řezníček from Peniche, Portugal. Using an old fridge that was discarded close to sea, they stripped the Styrofoam and glued it together to create a surfboard blank. To create the design on the deck and bottom, they used cigarette butts, face masks and various microplastics, all collected at/around the beaches in Peniche.
In 3rd place came Marceau Pegon from France with a surfboard made from over 600 rolls of toilet paper, cork, recycled cardboard, and a piece of surfboard foam for the rails.