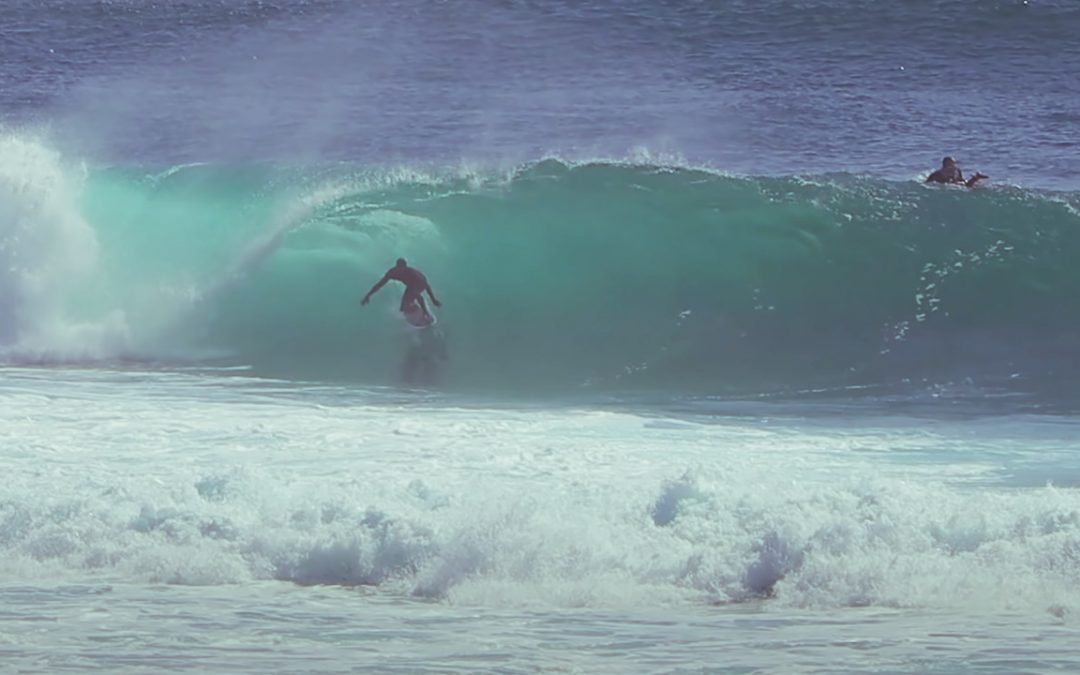 If you like your waves with extra chunk, this recent session session would have hit the spot.
It was a shifty, windswept lineup with plenty of closeouts over shallow reef, but the payoff was the odd one that funnelled down the reef before an unforgiving end section.
Kelly Slater made an appearance and kept busy, taking off on a bunch – but even he wasn't immune to the erratic nature of the waves. Nevertheless he still managed to thread a few nice tubes and a couple of big sweeping turns on the bigger, opened faced ones, show off.