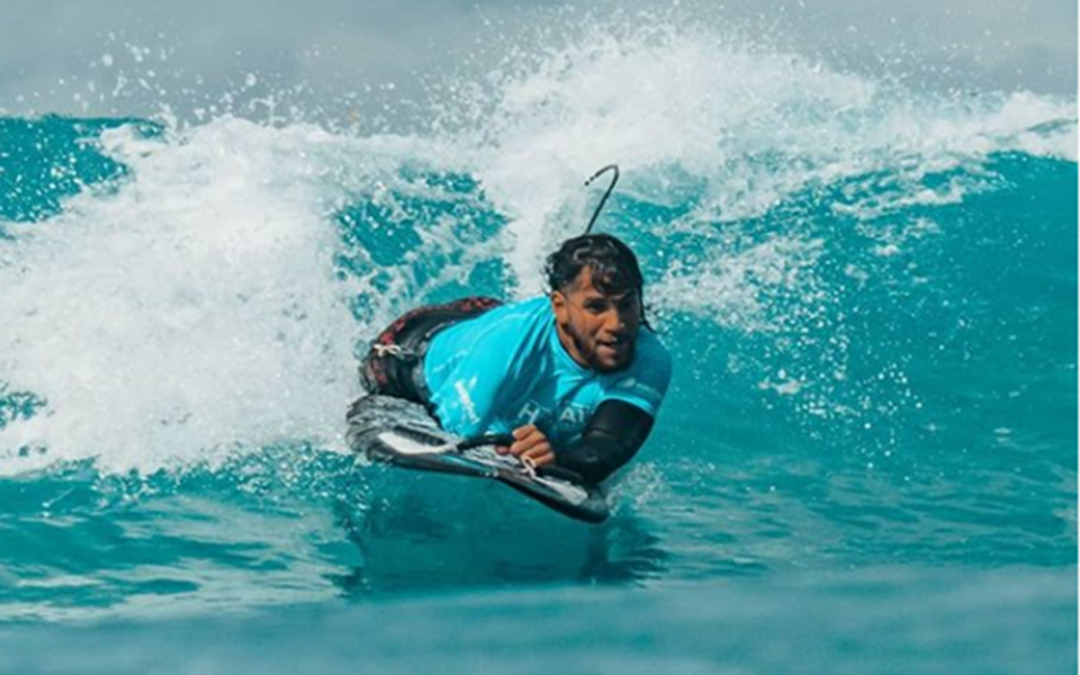 Therapy dog and two combat veterans join forces to inspire others through adaptive surfing, canine-assisted surf therapy, human-animal intervention, the healing power of dogs, motivational speaking and education.
Certified therapy dog, Surf Dog Ricochet, triple amputee Army Veteran, Jose Martinez and Marine staff sergeant Persons B. Griffith IV (Ret) AKA Griff, have come together to share their experiences in an effort to help heal, change and save the lives of wounded warriors, veterans with PTSD, kids with special needs, people with different abilities, and anyone else who faces physical, emotional or cognitive challenges.
For more information, please go to surfdogricochet.com or @SurfDogRicochet on social media.