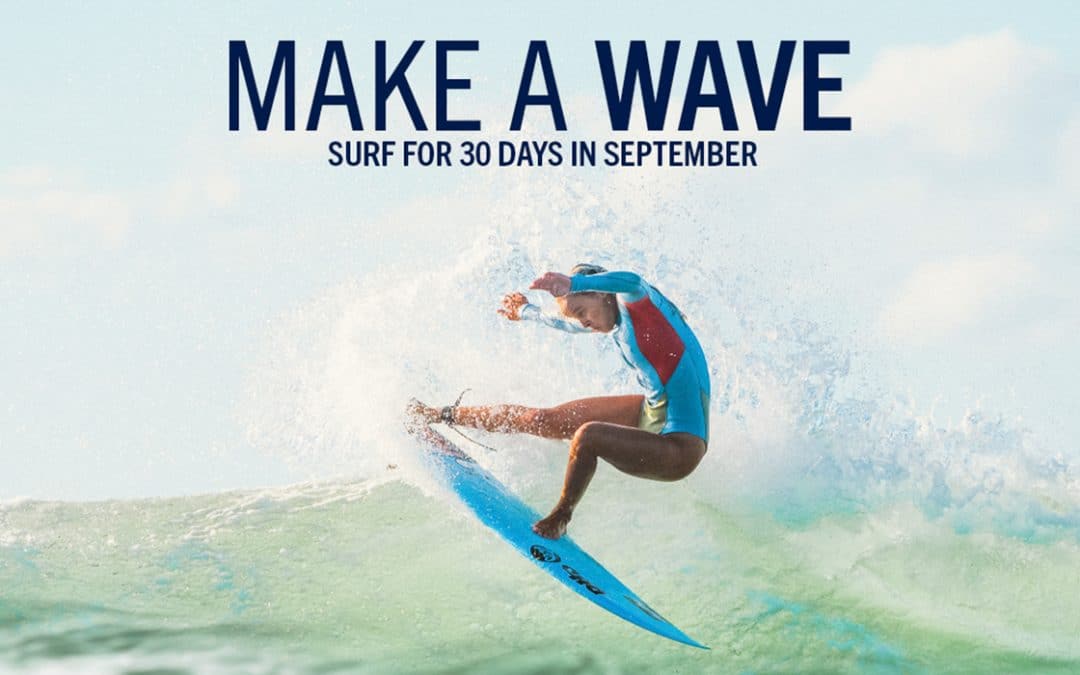 This September surfers from across the globe are teaming up to take part in the inaugural Make A Wave challenge. Hosted by Billabong and SurfAid from September 1st to the 30th rookies and pros alike are encouraged to surf for 30 days straight to make an impact for SurfAid.
The Make A Wave challenge is open to surfers of all ages and abilities who are keen to challenge themselves to surf everyday for a month, all while fundraising for SurfAid's programs supporting access to healthcare, clean water and food security for families in remote surf communities.
Billabong are proud to be the major sponsor for the campaign, and their team riders including world champion Mark 'Occy' Occhilupo, fearless big wave charger Laura Enever and current WSL world tour competitor Isabella Nichols are some of the Billabong team riders already confirmed to take part. The Make A Wave challenge launches and registrations open on July 19th at makeawave.com.au.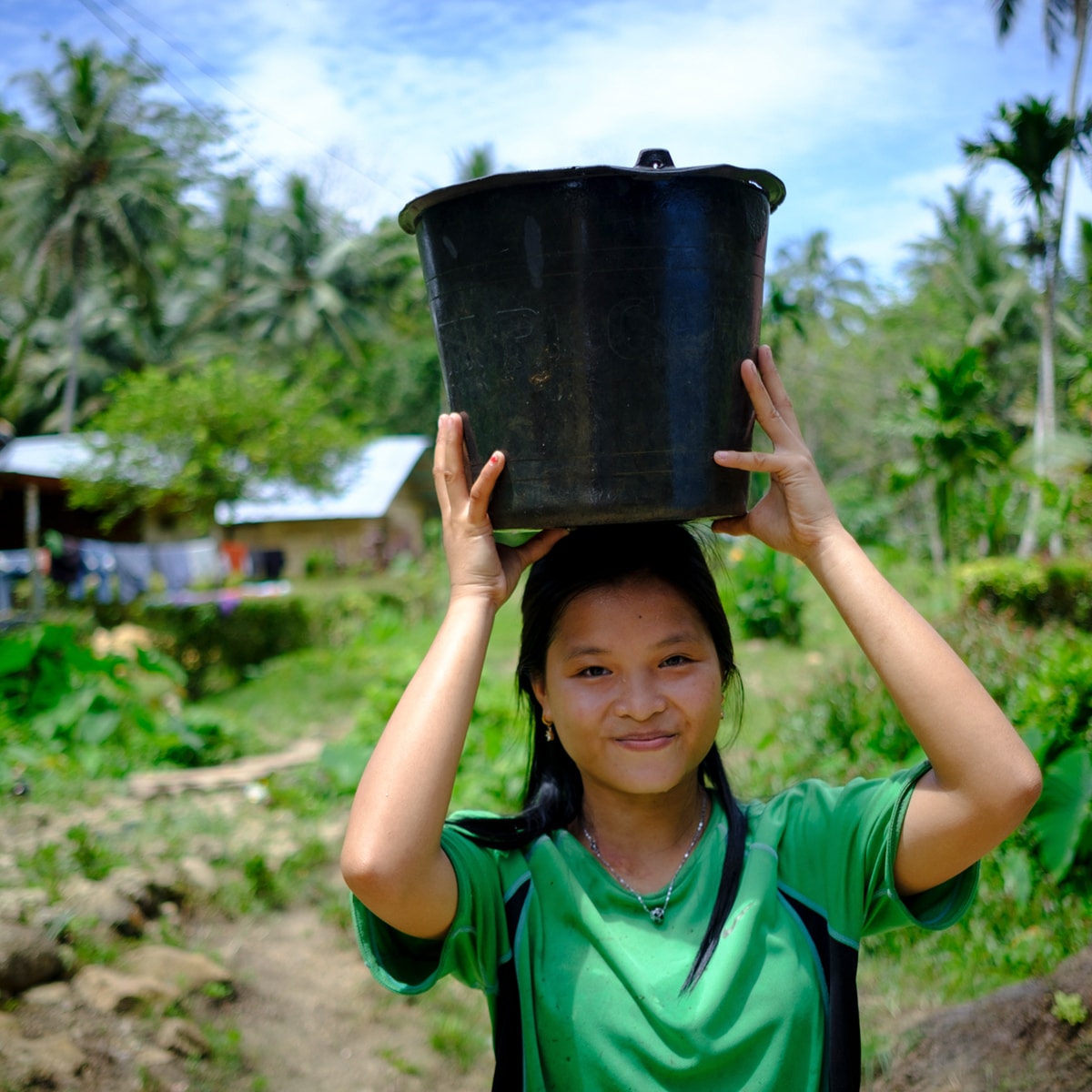 Last year alone SurfAid reached more than 52,000 people living next to the world's most remote waves who struggle to access basic services. Sadly, the World Bank estimated eight million people in Indonesia fell back into poverty in 2020 due to the economic shock of the pandemic. The Make A Wave challenge aims to raise $100,000 to support SurfAid's programs in places like the Mentawai islands where our support is needed more than ever.
SurfAid CEO Doug Lees said, "The global surf community first discovered the incredible waves of the Indonesian islands more than 60 years ago. COVID-19 has had a devastating impact on our friends in Indo and the first time in many years, some of our favourite breaks have empty lineups. We might not be able to surf remote breaks this year, but that doesn't mean we can't support the locals in isolated surf communities."
"Last year with a team of Indonesian nationals on the ground SurfAid stood by our mission and supported families in the places we love to surf to access healthcare, sanitation and clean water when the pandemic began. Now we need the support of the entire surf community to ensure we can continue to support healthy and resilient remote communities as the threat of COVID-19 remains constant."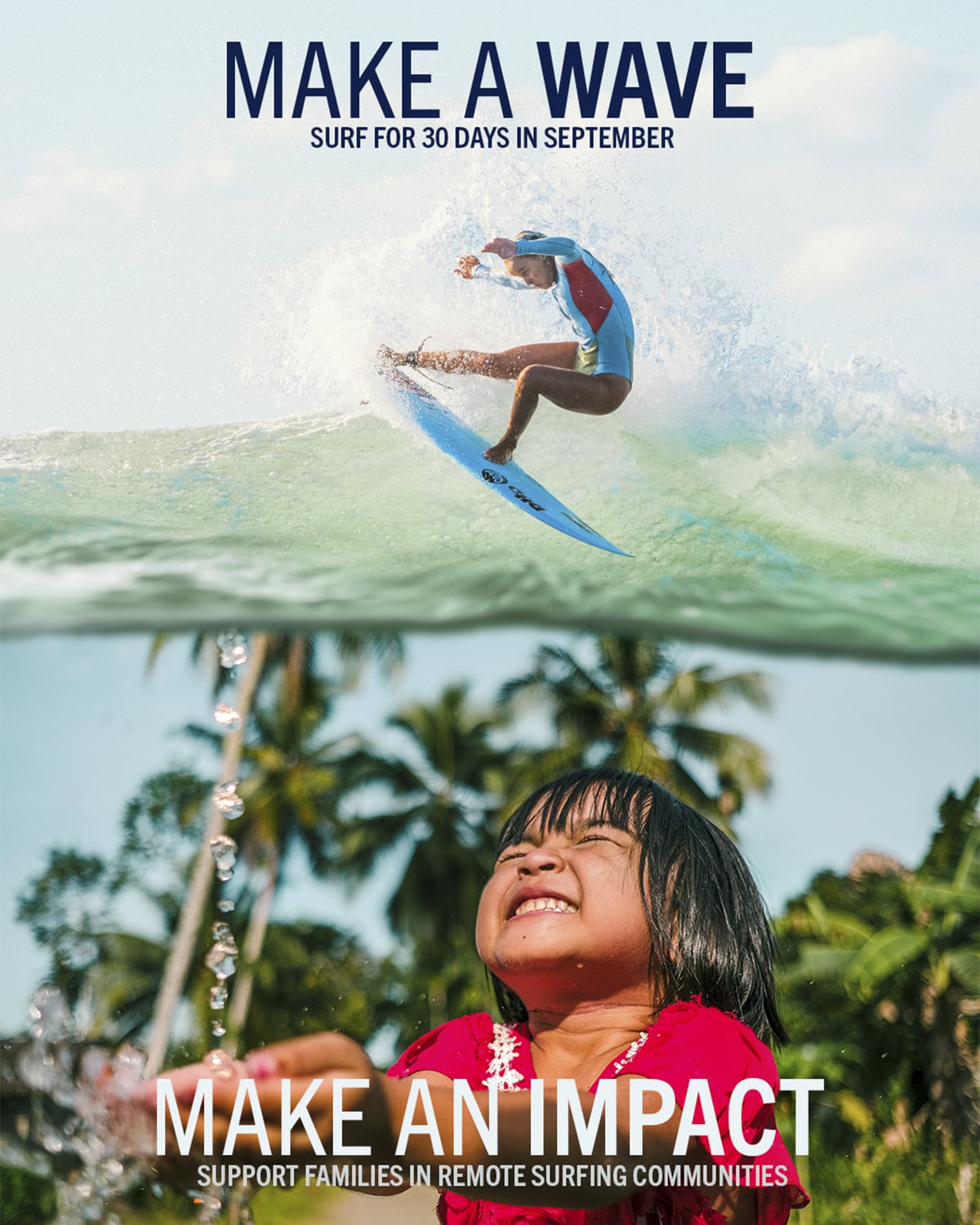 $1,000 worth of prizes by Billabong are also up for grabs. Individual surfers can surf it solo and join an epic community of change-making wave lovers in the process. Otherwise surfers can form a team and take on the challenge together with mates from their family, school, worksplace, surf club, surf school or boardriding club.
Surfers will be supported throughout the challenge with fundraising tips and coaching, and will document their daily surf activity through the hashtag #MakeAWave. Make A Wave merchandise will be available exclusively from launch at makeawave.com.au.
From something as simple as surfing at a favourite local break every day for a month, the surf community will create a ripple effect, making a wave of impact for thousands of people in our favourite surf destinations for generations to come.