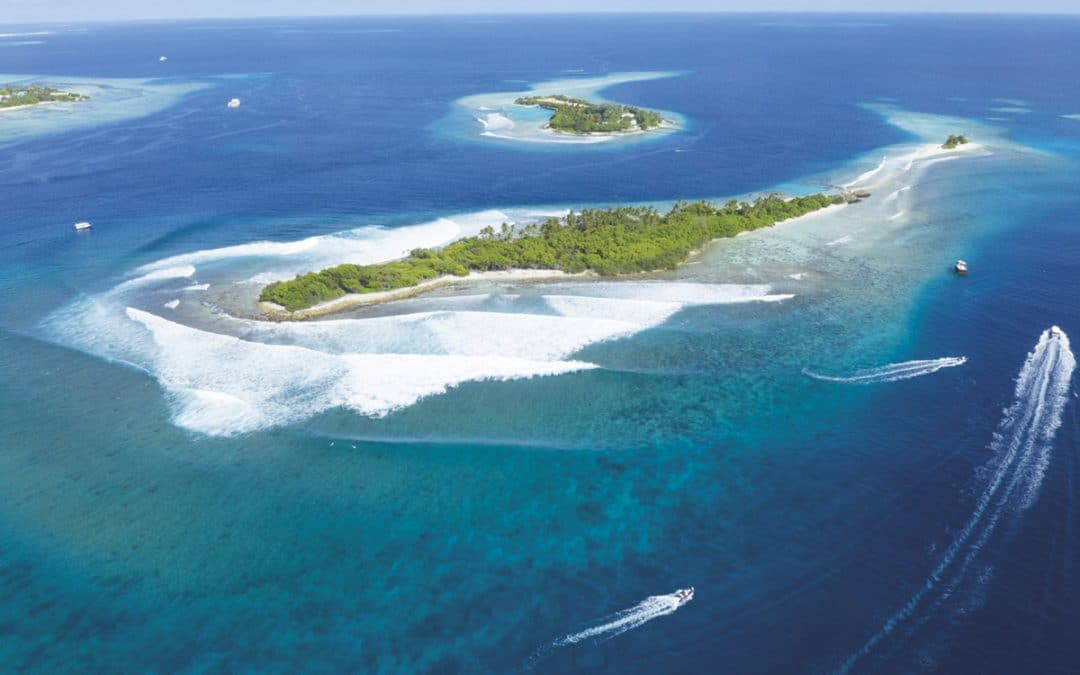 The colour of the sea… the perfect colour me….
The Champions Trophy – the contest no one wants to leave
Words Steve England Photos Sean Scott unless otherwise credited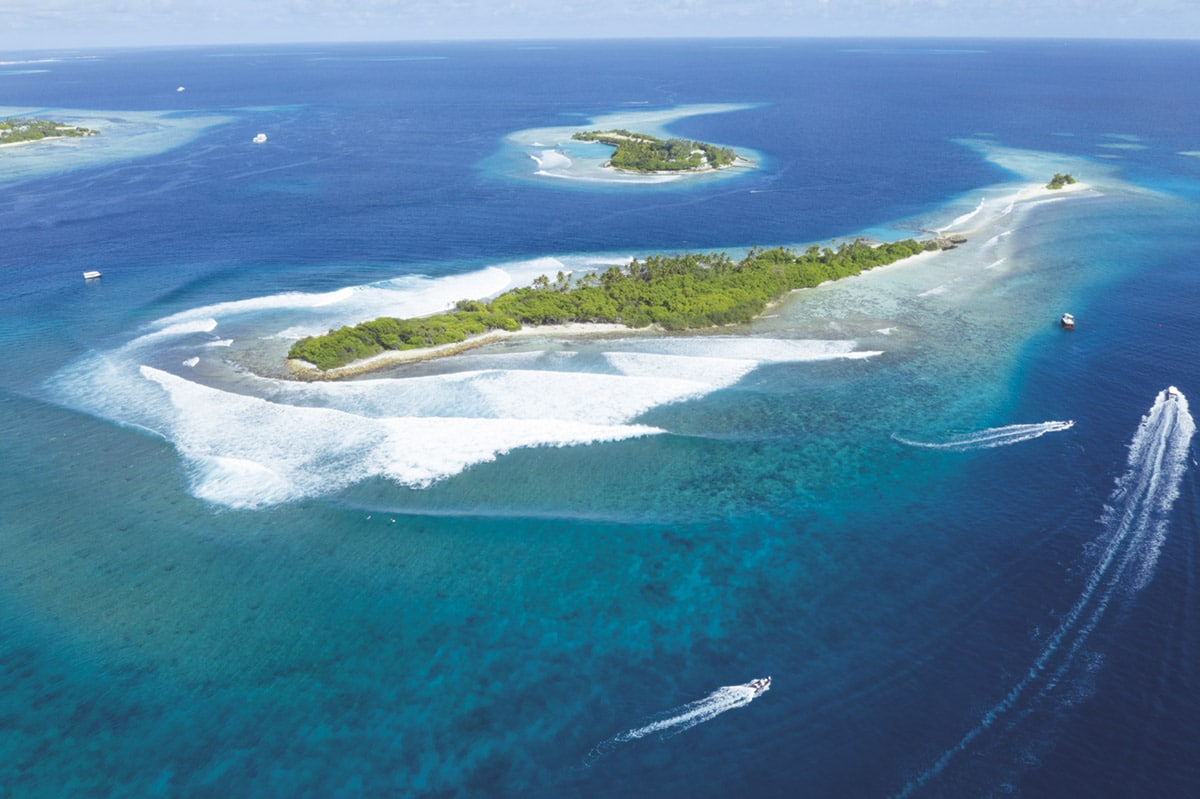 It was a weird feeling heading to the Maldives for this year's Champions Trophy. Clear waters, perfect waves, the 'world's most luxurious surf comp'. "What is not to like?" I hear you ask. Well, the trouble was I had difficulty envisaging how they would top last year's event. I mean the waves pumped with Sultans as good as it gets, the vibes were epic, and no one wanted to leave. I shouldn't have worried. Four Seasons know how to make life special, and as for the waves, well I think Tropic Surf boss and contest director Ross Phillips has some sort of magic wand.
"We must have done something. We must be blessed." CJ Hobgood
"It's how people imagine life as a pro surfer to be. Except we never had it this good. Nowhere near." Josh Kerr.
I'm pretty low maintenance, but sometimes attending surf contests as a journalist is not that glamorous. Shuffling past the portable toilet to an out of water coffee machine in a six by six prefab full of slightly dishevelled and unloved surf journalists hidden behind the mop cupboard, and judging tower, you wonder if we would be better treated with an electronic tag and not a media band.
Four Seasons is a world away. After an air-con speedboat ride through the atolls, we arrive to beating drums, happy smiles and something I couldn't put my finger on… Johann who looks after all the press was his charming self, yet slightly evasive.
"I hope you like your room. Let me know what you think. I've got to go to a meeting."
"I'd sleep in the hammock just to be here Johann," I replied.
Five minutes later and a quick buggy ride I am being dropped off at the overwater villas. The creme de la creme of the five-star resort's accommodation. I walk through the door to see the lagoon beyond a private infinity pool framed by a huge picture window. With impeccable timing a four-foot black reef shark cruises past. Small fish scatter, the ocean breeze ruffles the pool, waves gently pass beneath the overwater hammock. My jaw drops. It is the best place I've probably ever stayed. I'm slightly at a loss. Lost for words for Johann, as to what I should do next, and as to how I got to be here in the most luxurious villa of a five-star Maldivian resort. You may have seen the video on our Instagram stories. It doesn't do it justice.
I unpack my board and wander down to the dock to find out a rough schedule of the weeks events.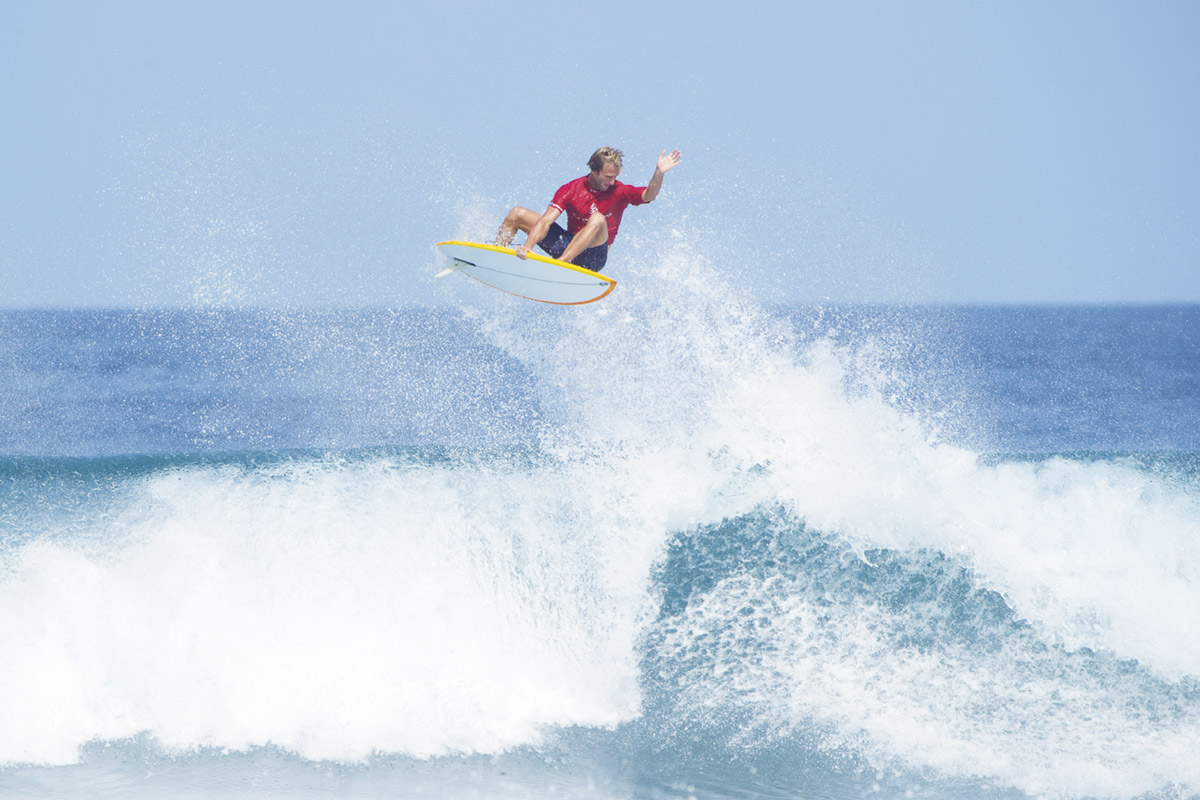 "The surf is good, and there is no one out. When would you like your speedboat out…?"
"Erm…"
"No worries, it's ready and waiting for you whenever you are ready. Just shout…"
"Erm…"
It would be rude not too.
After a three hour surf with four or five out and a speedboat ride back to the island, we are walking back up through the palm-lined walkaways. All the staff seem to know my name.
"Hello, Mr England.
"Welcome back Mr England."
As pleasant as everyone is, and as well as I know a lot of the staff now, I am pretty confident I haven't met any of these people before, but they all seem to remember me…
A quick change and it is off to the welcome cocktail party. Pleasantries are exchanged between the crew of judges, surf guides, photographers and videographers. I see James Rodd, the drone pilot and resort photographer extraordinaire.
"James, something weird is going on…"
"What do you mean…"
A woman I've never met before appears from the tiki torchlight…
"Ah, Mr England I see you have no drink in your hand. Let me change that…"
It's like being James Bond. Except I go for a San Miguel.
I experience seven days of being treated like royalty. And I'm not the only one. Freddy P, the Kerrs, the Hobgoods, Alejo and his new wife and child, Fuku Areef – the local representative, are properly VIP'd. The sentiment behind this experience was not lost on anyone.
"It's how people imagine life as a pro surfer to be. Except we never had it this good, nowhere near," says Josh Kerr
"It's like they know what you want before you have even thought of it," says Cortney Hobgood.
I contemplated these words as I was walking along the lagoon shore a day later in the trip. As I do so, I think "An ice cream would have been nice…"
Randy, the resort manager, appears from nowhere with a tray.
"Homemade ice-cream?"
That's how it was.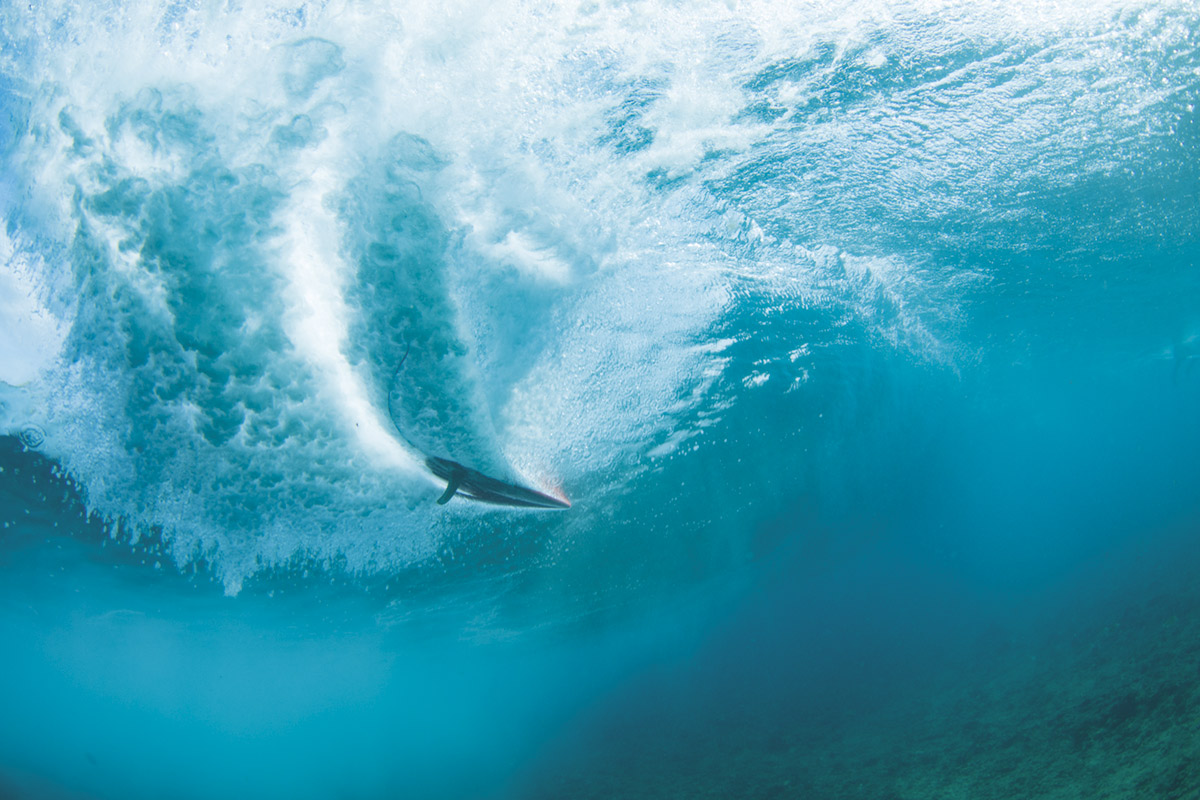 "Clear waters, perfect waves, the 'world's most luxurious surf comp'. "What is not to like?"
Every morning I pressed the button that raised the electric blinds to reveal the lagoon I put on Moby's James Bond theme. It had to be done!
Freddy P's laughter flows over the waves. Wherever you were on the island, his laugh seemed to float by. Through the palms, over the lagoon, from the pool, from the bar. The only time he stopped laughing was when he lost his semi-final heat.
"There it is, that old feeling."
I liked Freddy. Full of heart he was the first guy on my Fantasy Surf team every time. He had the best time, ripped too. He made everyone feel good about themselves, just by being himself. A true gift. He was exactly how you wished he would be if you had never met him before.
Apart from Freddy's laugh, there is a calm across the island. You can find people to socialise with or wander in your own company. It was while doing the latter I came across the coral reef rebuilding programme. The resort doesn't say much about it, but they have a great eco programme; saving reefs, turtles and monitoring the mantas. The reefs took a battering and suffered a major bleaching event through 2015-16, so the resort started seeding coral on metal frames. They even moved frames into the cooler currents off the island to give them more a chance. The result is there are now thousands of coral frames in the lagoon that surround the resort. And it is paying dividends. Ten steps off the beach under the surface of the turquoise water it is like swimming through a BBC Nature programme. Pipefish, clownfish, octopus, reef sharks, parrot fish, weed fish, giant clams. I've never seen so much life a few feet from shore. It is amazing. To have that much incredibly sensitive sea life in a lagoon feet from what is essentially a major holiday resort on an atoll takes a lot of work. To be able to see increases in sea life. Well, that is highly commendable.
"Mate, it is unbelievable out there. A four-foot shark just cruised by us…"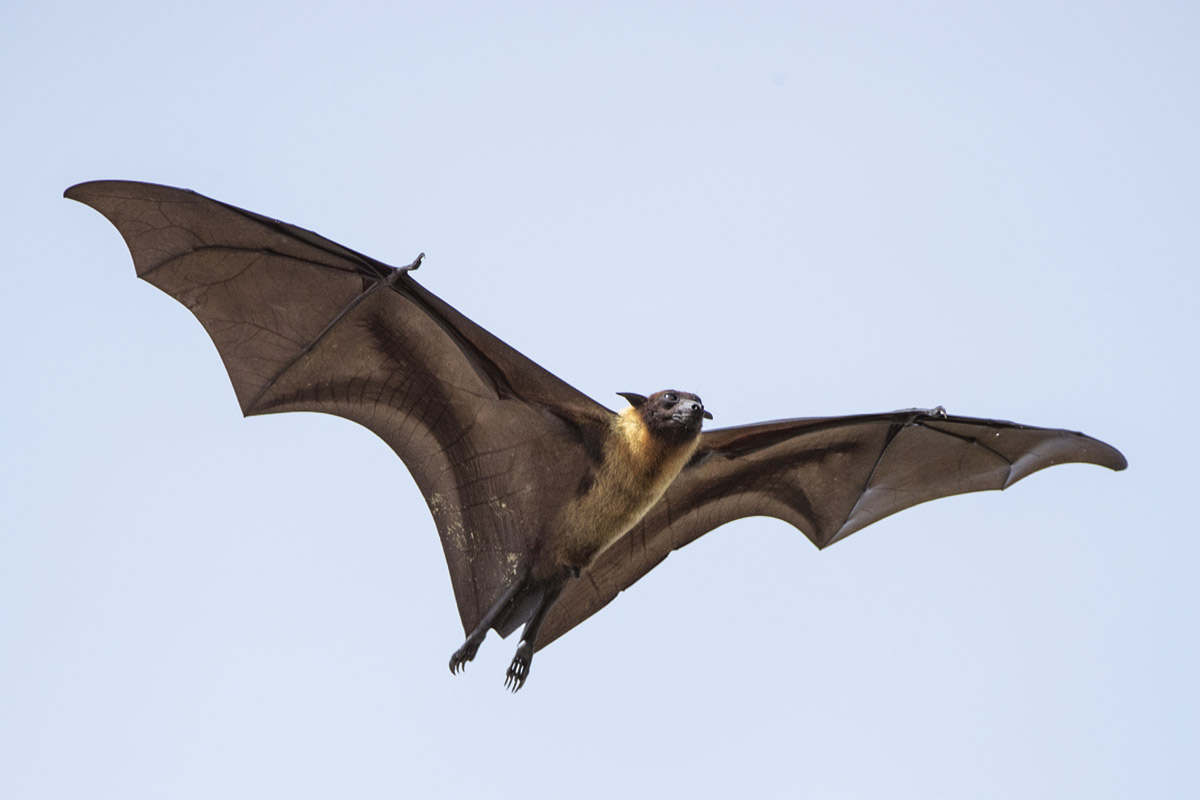 Josh and Sierra had the last snorkel before heading home. Josh was having the time of his life this week, and followers of his Instagram will know that is a big call. Out in the surf, he was shredding. The man to beat. Airs on single fins, twin fins and thrusters, barrels every day, huge carves. He could still be lighting up the world tour. As soon as the final heats of the day were over, he was straight back in the water with Sierra just being a stoked surf dad. Sierra stroked into the biggest, latest drop of her life (so far) one session.
"Going surfing with your groms is just the best thing," he said as we watched her disappear down the reef to hoots from everyone she passed.
When the afternoon sea breeze kicked up, he was out sailing on a cat. Every year I do my best to make the most out of every minute of this week. Of 12 hours of daylight, I tried to clock up seven to eight hours surfing every day, and not get out of the lagoon for the rest. Given you have to have breakfast, lunch and the comp is three and half hours or so long, and you can see I do my best to retain 'the grom of the event title'. This year Kerrzy may have edged it on wave count and variety of craft. Hopefully, we can have a rematch in 2019. His wedding anniversary coincided with the event week. By all accounts, Four Seasons delivered one to remember.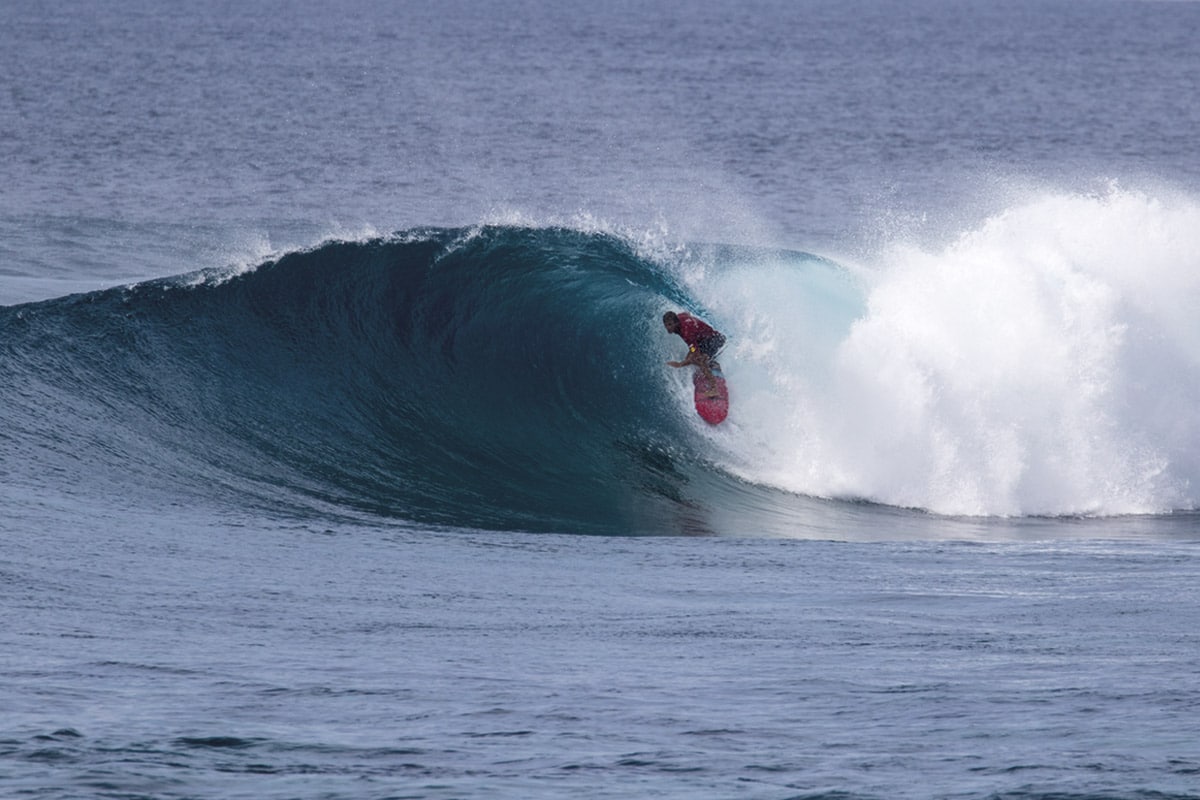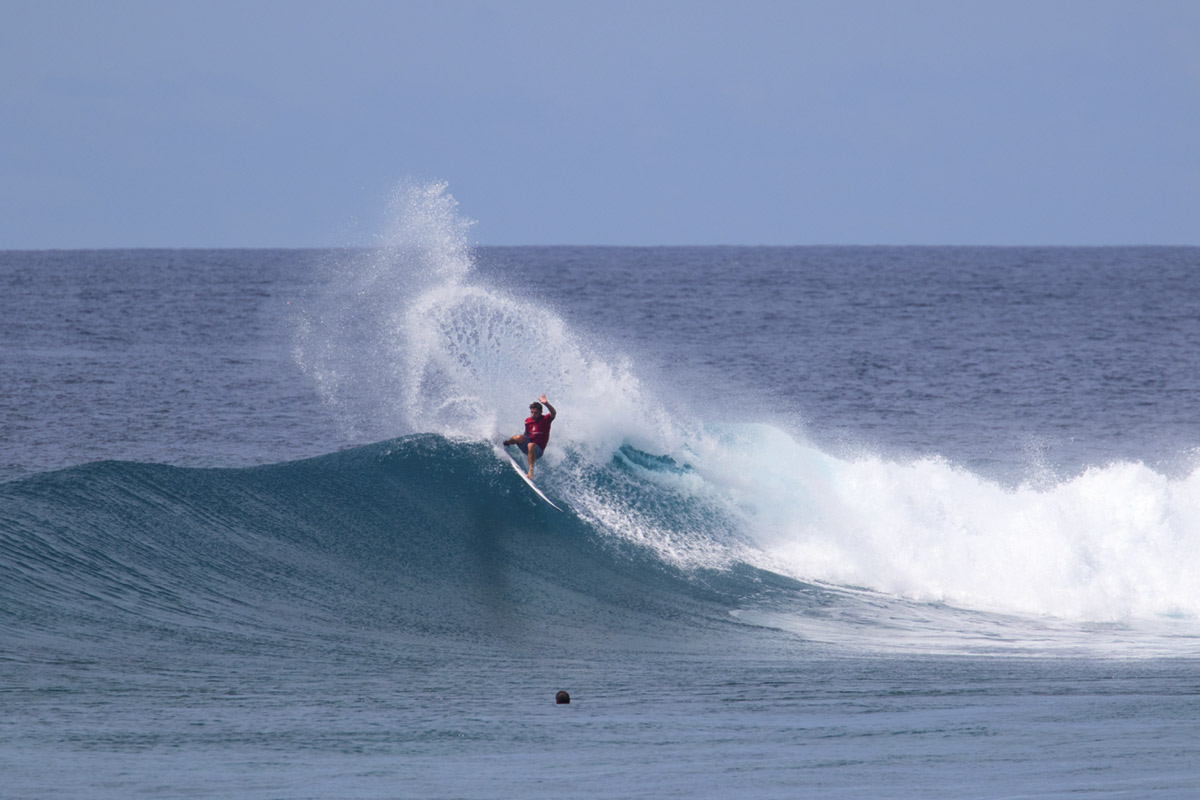 One of the best things about this comp is everyone gets involved. The judges are full frothers and are usually first in the lineup after the heats finish. The contest director Ross Phillips tests conditions and makes the call based on a sneaky dawny. Even the sponsors' surf. Not all of them though, but that doesn't mean they miss out on the fun. Jared Simcock was one such sponsor.
I'd spotted Jared learning to surf on the lagoons sandbar on day one, and we got chatting. I can't seem to pass by a learner without trying to help them with a few tips these days. He was a nice chap, down to earth and funny. He had a bit of Chris Hemsworth about him. I thought he was a guest, rather than General Manager of Scoot Airlines, the event partner. His passion was diving, especially with big sharks, but he was obsessed with mantas. He'd been chasing them for five years. I am sure you have seen them in documentaries. Five-metre wingspan, captivating aura, beautiful creatures. The Manta Trust estimate there are over 5,000 individuals in the Maldives – making it the largest known population of reef mantas in the world. They can be somewhat elusive though. Not so on day three when a small crew of judges arrived for a session on a southern reef. They were all over the place. In the break, in the channel, surrounding the boat, hundreds of them. The mobile footage does not do these events justice, but their footage was remarkable. To Jared it was torture. In five years he had never seen them. He was so close yet so far. We suggest he goes down to the same spot the next day, but he is not optimistic. Mantas travel widely and the chances of them being in the same place two days running are very rare.
It was another three days before I saw Jared again. While we were surfing, he was swimming with the mantas. It was all he had imagined. As he showed us his shots and underwater film we high fived. He'd joined the Four Seasons Memory Millionaires.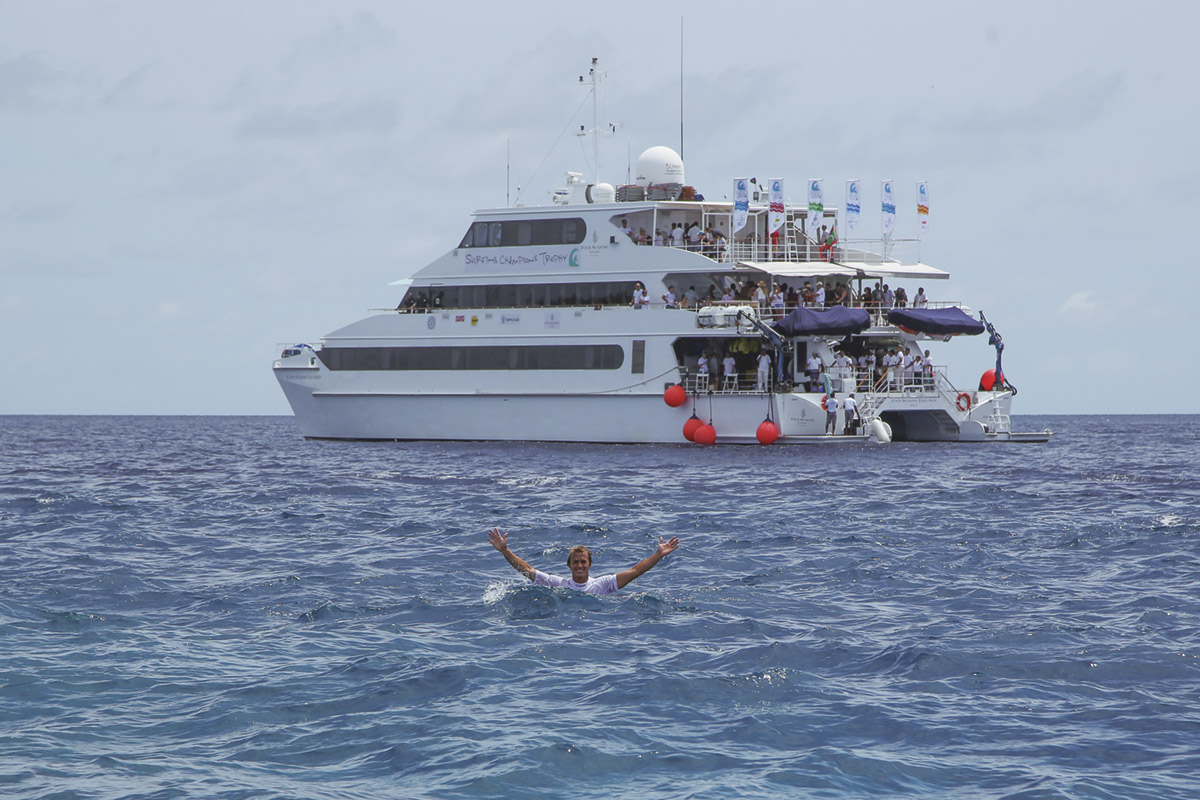 As we all know it is tough calling a contest on. Ross didn't like the pressure at all. He'd be up early checking the swell, the wind, the currents. Even in a place that had pretty much perfect waves every day in my eyes, he felt the pressure. He just wanted that window, the golden hour, well three golden hours to show everyone how good this place can get. Judging by the past events he was the man for the job. Every year had been good, each getting progressively better swells. Last year the finals were insane; the swell rising and Taj getting barrels where none seemed to exist. I wasn't sure it could get any better. All the usual swell forecasts seem unreliable out here, and they looked average. Not to Ross. He predicted every window down to minutes. Every call made on seemingly unperceivable changes in swell direction, period, and a few feet in the tide. I like to think I know a bit about swell prediction, but this bordered on black magic. As the last or next to last out surfer out of the lineup every day (trying to keep my 7-8 hours average up!) I'd get one last wave, paddle to the boat, get a RIB back to work base (The Four Seasons Explorer), have a shower and plug in the computer. In that time, each time, it went from good and very fun, to bonkers barrels reeling down the reef.
"How does he do that?" I ask CJ.
"I dunno, man. He's some sort of magician," he says.
On the final day, the swell rose got more consistent and was good as it gets. As good as I have ever seen it in my Champions Trophy history anyway. And I thought it was pretty good last year. Wrong again!
"I experience seven days of being treated like royalty. And I'm not the only one"
Moby's Extreme Ways seemed to resonate with me for some reason. Not because of the Jason Bourne movies. More for a few lines. "The colours of my sea, the perfect colour me."
The colours of the sea swept out to the sunset. Shades of blue, deepening to the horizon. The hush and swish of the ocean rising from beneath. The tropical breeze upon my face. Son surfed out snoozing on the veranda. I've lived very close to the sea, but apart from on boats, never over it. Life doesn't get much better. Since time immemorial, humans have been captivated by water. Some of us more than others. I've read a lot about humans relationships with it recently. How it affects moods, de-stresses, and how our body may recognise primal signals that take us back into a distant past the humans had a much closer relationship to the sea. I have seen this allure in real life. I mean you only have to watch children on holiday running for the sea. Or if you have been fortunate, like I have, watching a lone adult who has spent their whole life in an urban metropolis seeing the sea for the first time. It has a profound effect. It is like they feel free. To watch waves is mesmerising for most of us. To live among the ocean felt grounding, natural. To be in those moments of tide and time, which although won't wait, undoubtedly slow when you have time to observe them. That is one of life's luxuries.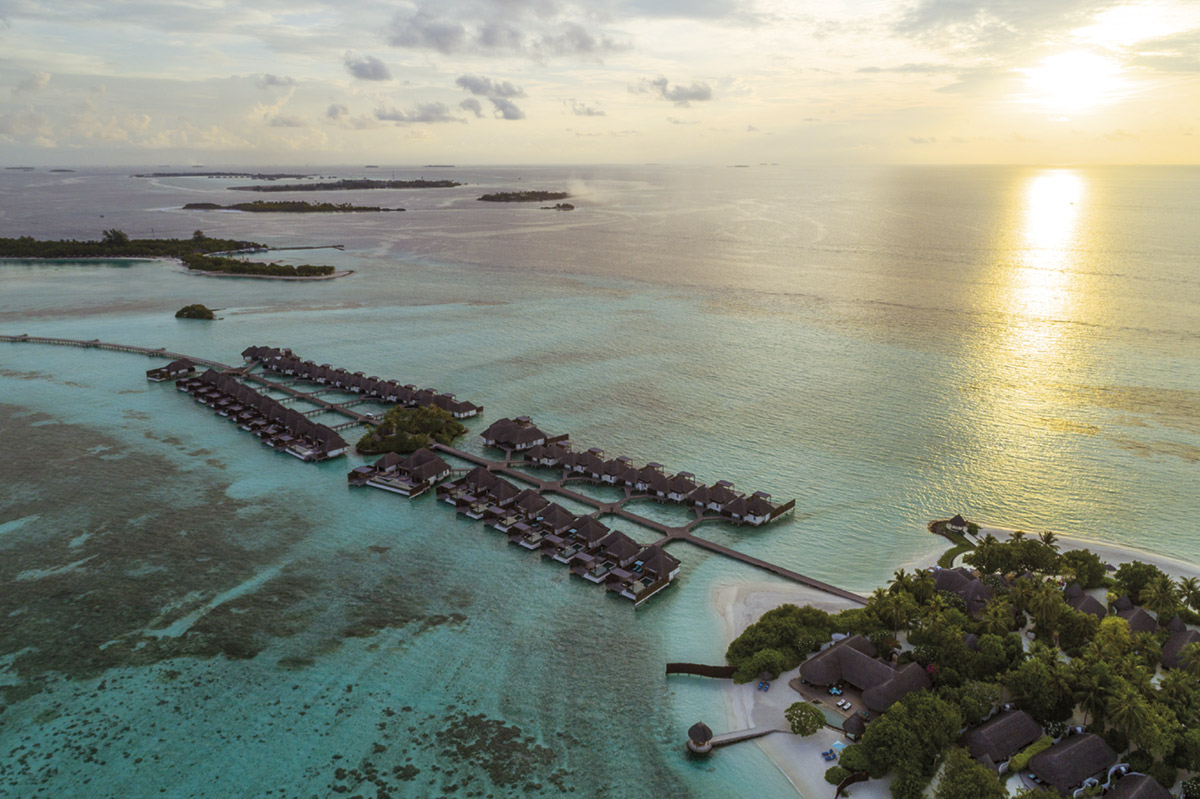 Of course, you can live in paradise and have the same views but have a much different experience. There is much going on in the world at the moment that makes people forget the important things. It's a world where people are prejudged on ethnicity, religion, jobs, where a person with thousands of social media followers can still feel lonely, unloved and unwanted. What makes the difference between a trip and the trip of a lifetime? Mostly shared experiences and social interactions. That is what makes surfing so great. A world champion is just as much a surfer as someone taking their first steps. There is no such thing as a retired pro, and they still need their fix. And they appreciate your head dip as much as their legendary dredging pit at Chopes or Pipe. Which you don't realise until you have two chargers of the ilk of Freddy P and CJ Hobgood demanding you tell them about your two-second survival stance hair wash on the inside section on a three-foot wave.
"Tell us, man. We tell each other barrel stories. We love it!" says Freddy 'the ever stoked' CJ is nodding and encouraging.
I'm incredibly embarrassed by the whole situation. All I can think of is CJ at standing tall in huge Chopes tubes, and Freddy dropping in late at Pipe and getting spat into the channel. It wasn't even a good tube by Newquay Bay summer standards in my mind, but they don't care. They are so stoked on the day's events they are bouncing and want to talk story. While I can undoubtedly embellish a surf story with a beer in my hand as good as the next surfer, this was not happening. I politely, if slightly clumsily change the subject and escape. But it did highlight a point. Judges, competitors, media, organisers, locals. We were all out there sharing amazing times. Times we will never forget.
"We just love having the surfers here," explains Johann. "They bring a special vibe. Everyone relaxes. Even the guests feel it."
That may be true, but having some knowledge of tourism and hospitality I know to manage a resort of this size and for everyone to have a good time all the time, and leave having been made to feel so special comes down to the hosts.
I was chatting with a few of the staff, and the way they explained it to me was, "We are sharing some of the most special moments in people's lives. To be here and help make those memories that they will remember forever, that is a privilege."
And that what makes this event special. What Four Seasons embrace is that the ultimate luxury is time, and the ultimate reward of the job; to be able to give exceptional experiences.
As we left on the top deck of the speedboat, the staff wave us off into the distance.
"We must have done something … to be treated like that," says CJ. "I mean … We must be blessed."
It was that good.
Josh Kerr won the event and will return in 2019. You can be there to watch him defend his title and have once in a lifetime experience at the Champions Trophy.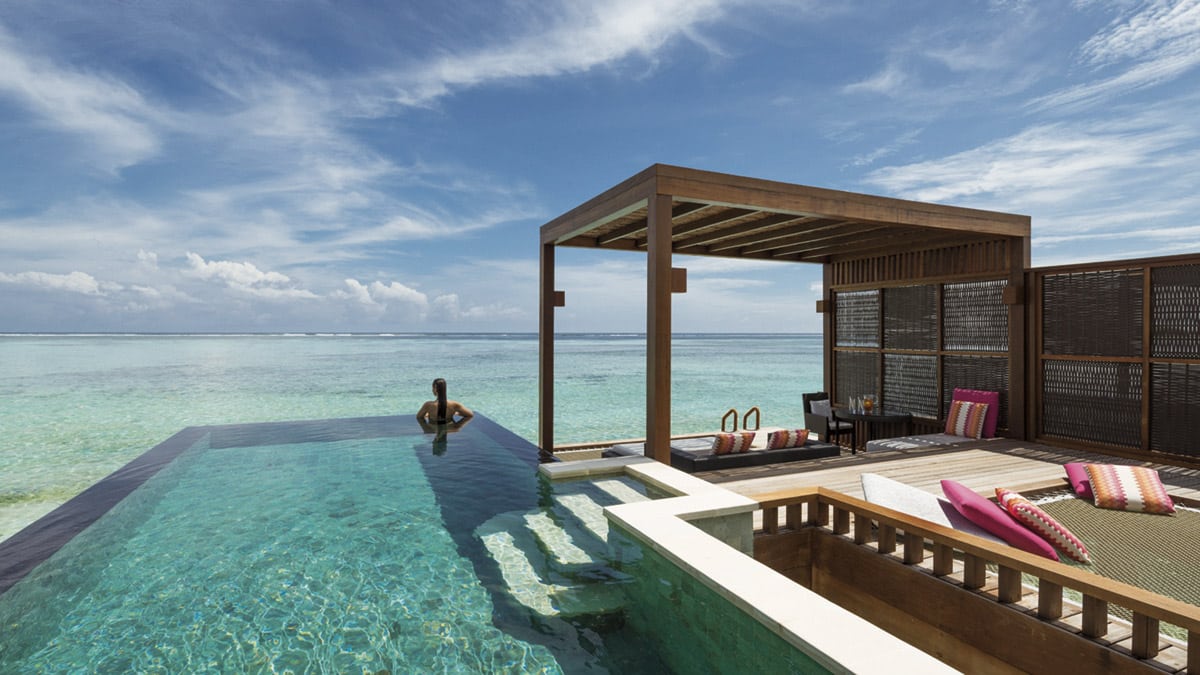 If you would like the full luxury surfing experience Four Seasons at Kuda Huraa have launched a 'Surf's Up Package' with round-trip speedboat transfers, guided boat trips to surf breaks, and coaching options from beginners to advanced: Search Four Seasons Surf's Up package. The overwater wing has three exceptional lagoon-top suite categories: The Three-Bedroom Water Suite with Pool, Two-Bedroom Water Suite with Pool and the Family Water Villa with Pool. Click here for more information.
With special thanks to Johann and Juliana at Four Seasons.