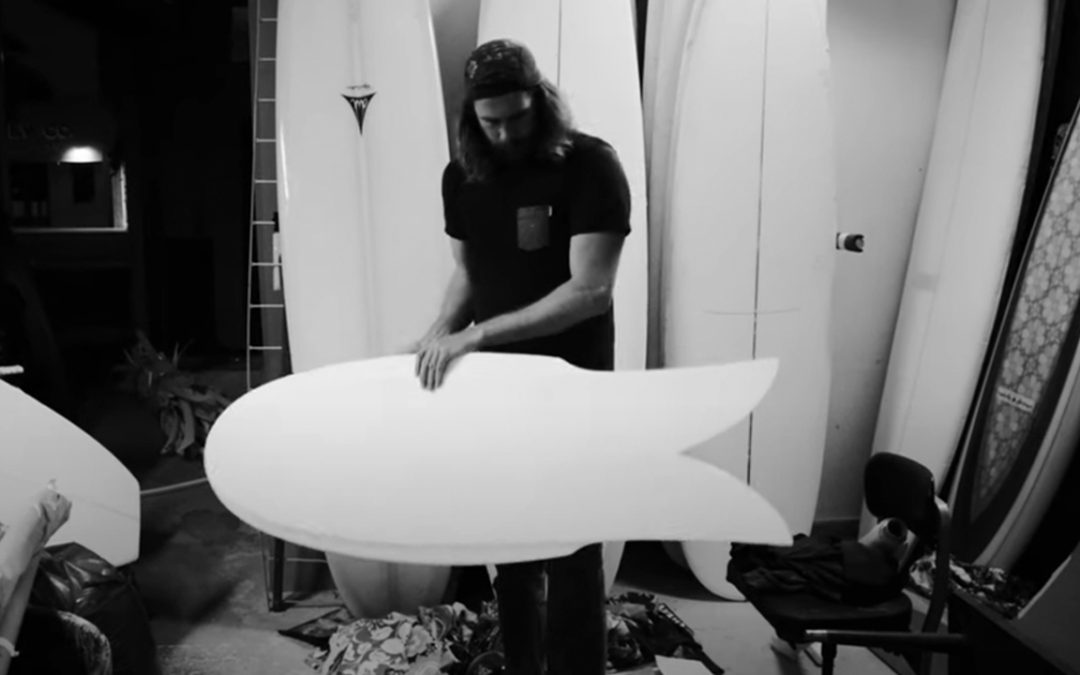 I truly enjoy hand shaping surfboards.
Maybe I'm an idealist. Definitely a glutton for punishment, and probably a workaholic. When I was little I always assumed that 'things' were created by the people whose names were on them – not so much major commodities like toilet paper or cars, more the 'things' that were really special to us. The art that I was surrounded with, the house I was raised in, the go-karts my brother and I hurt ourselves in; All came from the hands of people I knew, and the community that I was surrounded by. What that did for me, I believe, was create my own bottom line – show me the basics of what I believed needed to be real in order to put my name on something that I was offering to the world.
Check out Ryan Lovelace and his unique creations from concept into curl in this lovely edit.