So Imogen has come and gone leaving a trail of goose chasers and fun finders in its path. While a lot of people headed of the most un-secret of secret spots in the Atlantic a few thrill seekers used their imaginations to make the most of the storm. Here are the best bits.
Up in Swansea Paul Gill and friends charge Mumbles "Mumtaz Right" a long sand bar outside the curry house. Noosa with a take away they said… Pics Paul Gill.
Down in Perranporth Ben Skinner, Josh Ward and friends ride the river wave. It only breaks on huge swells and high tides which funnel surges up between the banks.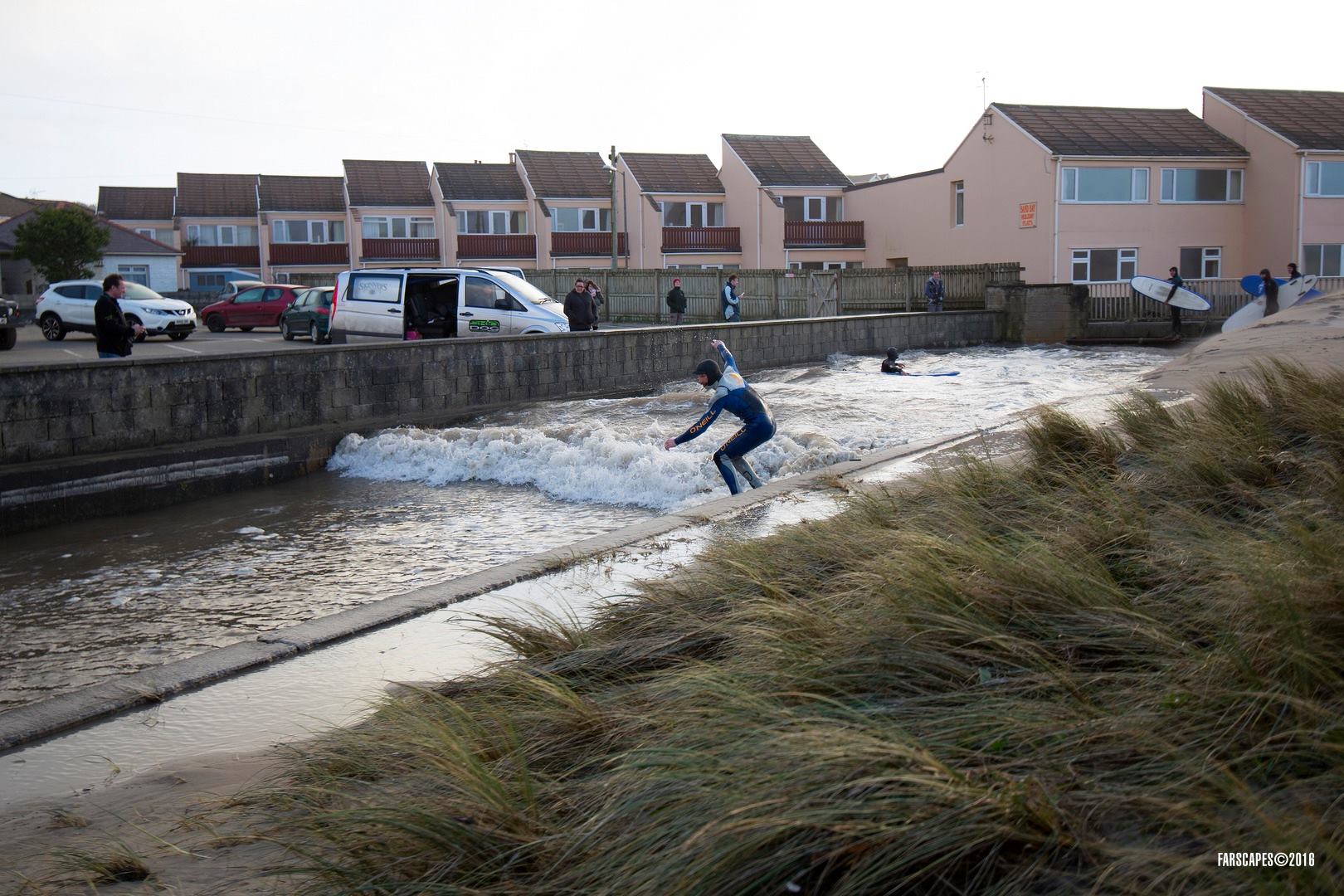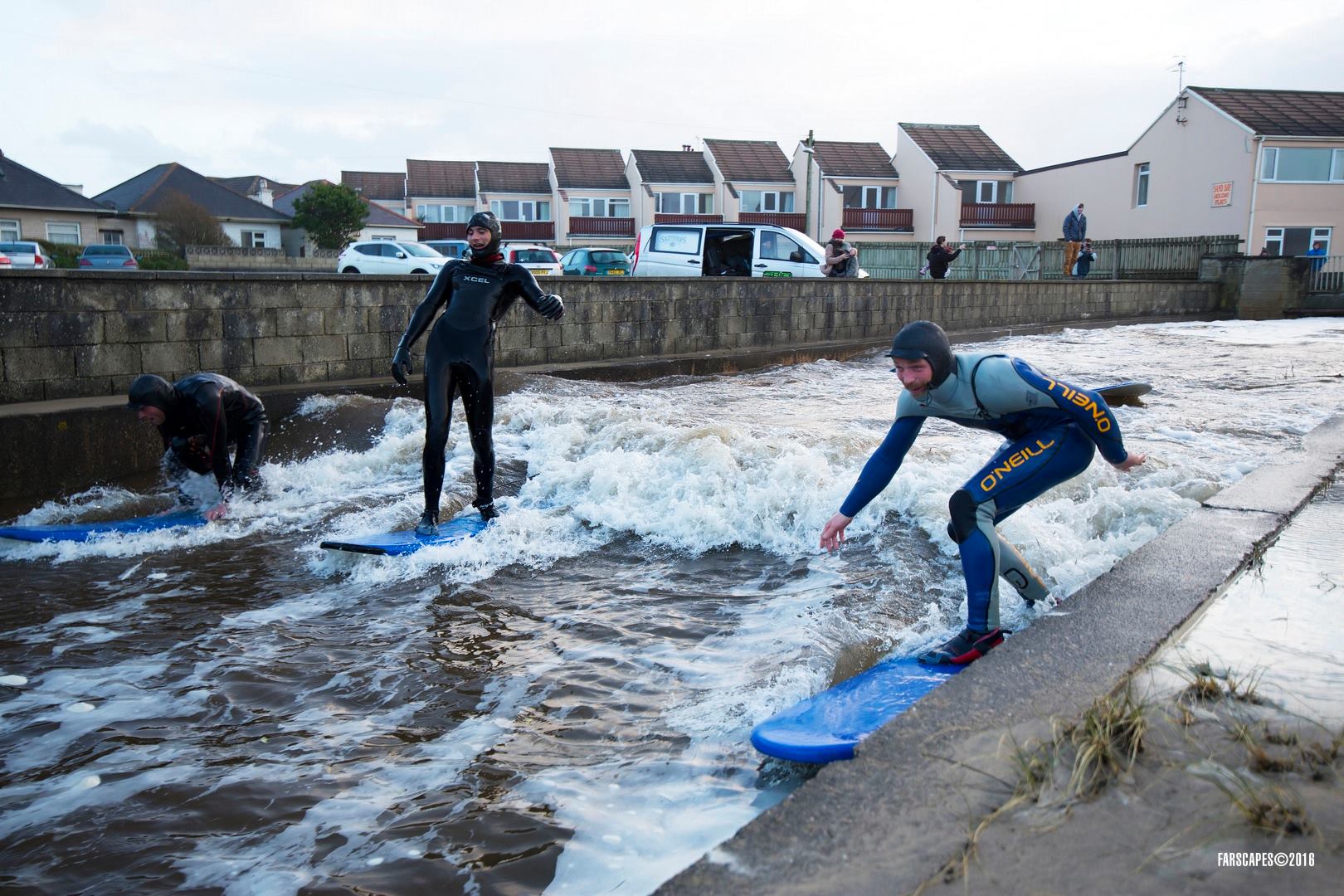 Back in Bude those naughty boys (got told off last time) couldn't help themselves and just had to take advantage of the swell to shoot the bridge in town.
https://www.facebook.com/trevstaxi3217/videos/1677616585828166/
Want to know what it is like to be under this? Sam and Seb Smart took their GoPro up the cliffs at Sennen to find out. Wet is the answer! (Pic Mike Newman)
Got more funny videos from Imogen? Let's see them!