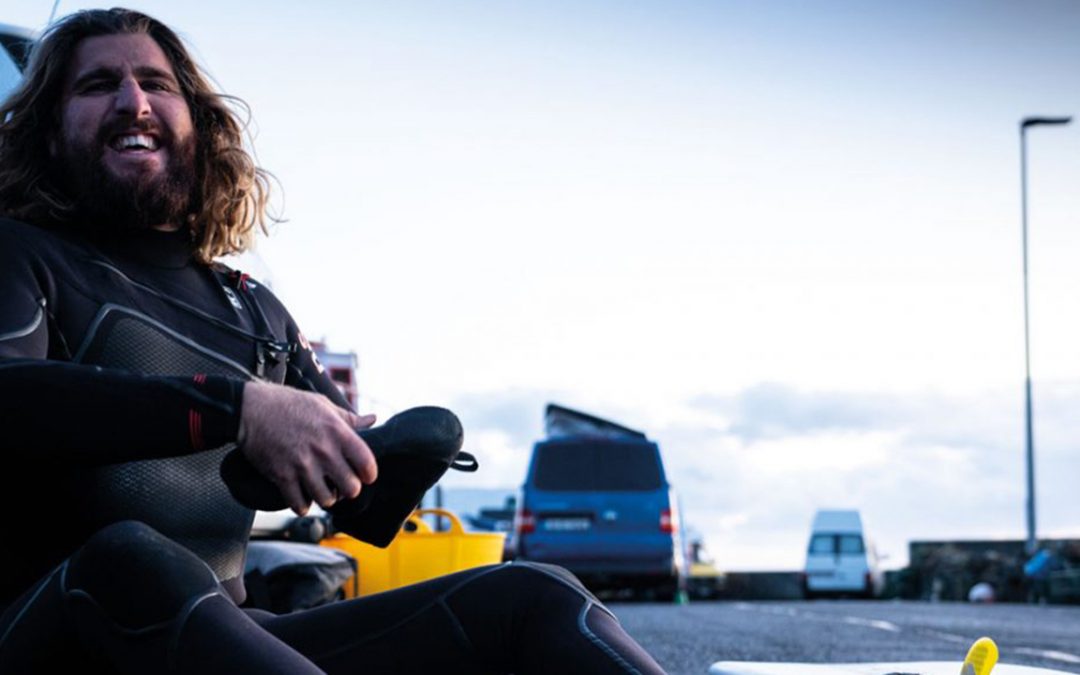 It's not every day you get a last-minute call to go to Ireland with one of the guys from the WCT.
In fact trips with CT guys are pretty thin on the ground for us folks dwelling on this little cluster of rocks slowly drifting away from Europe. We don't get to bathe in the glow of the annual WSL circus like they do in France and Portugal. The month bonanza of surfing from the world's best at a level so high it makes your eyes sting.
So an opportunity to hit Ireland with genial Gold Coast based power monger, Wade Carmichael, while very last minute, was welcome. Sam Smart and Ollie O'Flaherty rounded off the home crew, and Wade came over with his entourage: filmer, Jesse Little, and mate Ben Jones.
Check out the latest issue of Carve for the full feature.
Photo: Sharpy