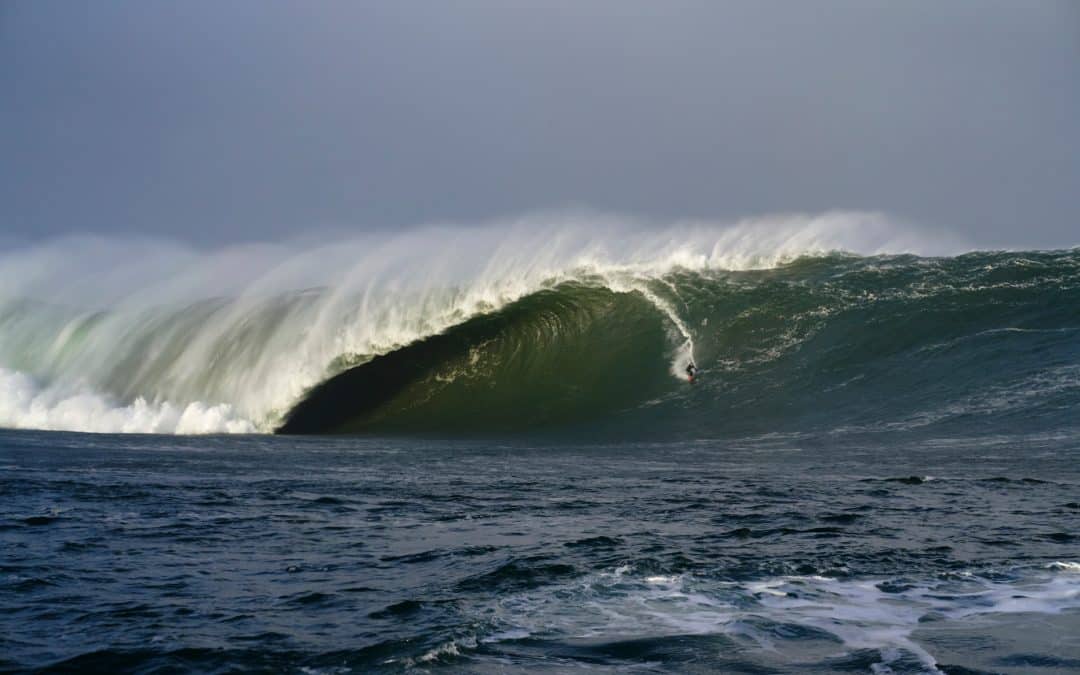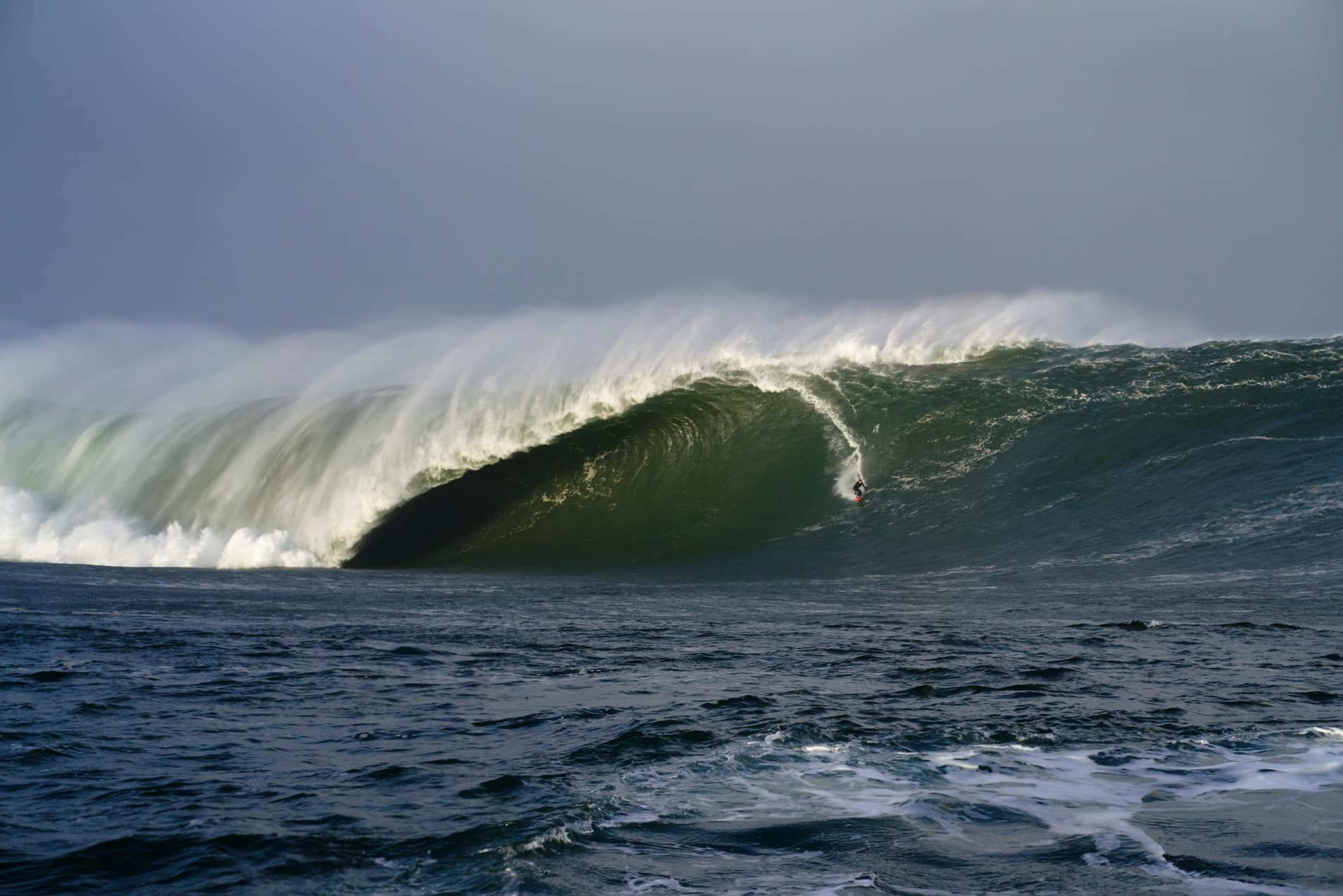 David and Goliath, pah, I think Conor Maguire and Mullaghmore just knocked that one straight out of the park in Ireland. Almost breaking the interent in doing so, helluvah big. We salute you Conor and your support team and crew, well done all, and we've not even started on Cottys epic feat at Nazaré.
In his own words Conor said.
"Yesterday morning was wild. I saw our little magic bay do some mesmerising shit that I never thought imaginable. Chaos met beauty in an unimaginable way.
I can't begin to describe how grateful I am to all of you guys for the positive response and support, including the hundreds of lovely messages. It's been overwhelming.
Saying thank you to everyone involved in yesterday's antics seems like an underrated response to their efforts. The organisation and safety put in place for the biggest swell to hit Ireland (reading 29 meters on the m6 buoy off Ireland) was impeccable. 
@finn_mullen, you're my guardian angle. He was the safety coordinator for the swell and I couldn't have asked for a more appropriate guy for the job. With some crazy experience behind him, including a few ground-breaking windsurfing waves at Mullaghmore, it seemed appropriate.
From informing the coastguard of our plans, organising a paramedic and ambulance to 4 four rescue skis driven by my closest friends to spotters on the cliff who were lifelong friends to thorough safety briefings the night before and the day of (including adherence to Covid-19 regs), it couldn't have been a safer and better reason to push myself at a wave I've grown obsessed with over the years. I honestly can't put into words how thankful I am. I owe everyone a few stout when the pubs reopen.
Photos: Conor Flanagan / Red Bull Content Pool