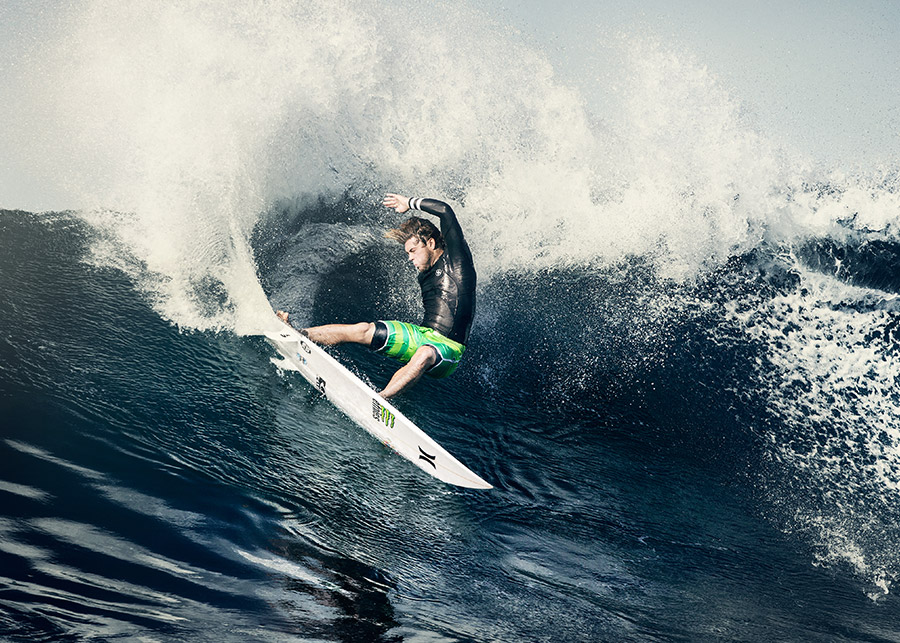 On March 10, Hurley's elite athletes will debut the latest product innovations at the start of the 2016 World Surf League World Championship Tour in Australia. JJF, Toledo, Julian Wilson, Kohele, Pupo, and Connor Coffin will all be rocking Hurley Phantom Hyperweave and Hurley Phantom Compression – Hurley's lightest boardshorts yet and Hurley's first-ever compression line made specifically for water. www.hurley.com
Hurley's goal has always been to provide water-based design solutions, with innovation that adapts and progresses as quickly as surfing's top athletes do.
"Our athletes are ushering in a new era for the sport of surfing. It is our opportunity to enable them to reach their full potential. By creating a system of performance that can be personalised for any style, performance, or condition, we are evolving individual performance benefits with each piece of the system, said Ryan Hurley, Creative Director for Hurley. "From skin like compression, to the lightest, most dynamic boardshort, every details is obsessed to excel independently, and integrate exceptionally" he added.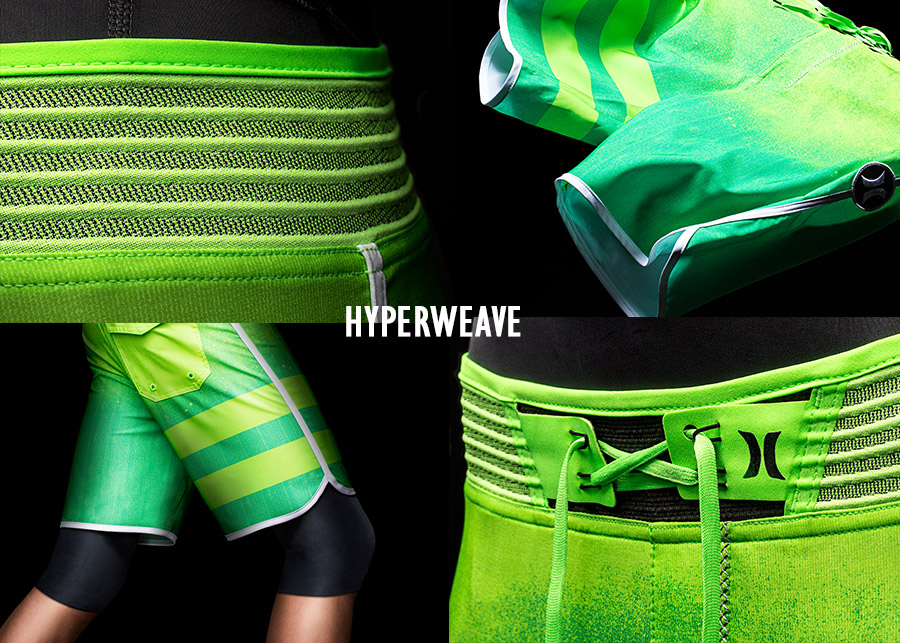 The PHANTOM HYPERWEAVE
Dynamically comfortable. Impossibly light. Geared towards technical conditions, these boardshorts are constructed to move with you as you generate speed while surfing.
The Hyperweave waistband is comprised of a single woven layer taken directly off a loom as a complete piece. Free-floating magwires are placed throughout the waistband, reacting as you move for an adaptive fit and comfort in any position. Inspired by Nike Flyknit's singular construction, Hyperweave brings woven patterning to the water for the first time. This revolutionary, single-layer construction has replaced the traditional boardshort fly closure for 50% less bulk and maximum comfort when lying on your board. Featured details such as a scalloped hem and lightweight, stretch fabric allow for an enhanced range of motion and maximum performance.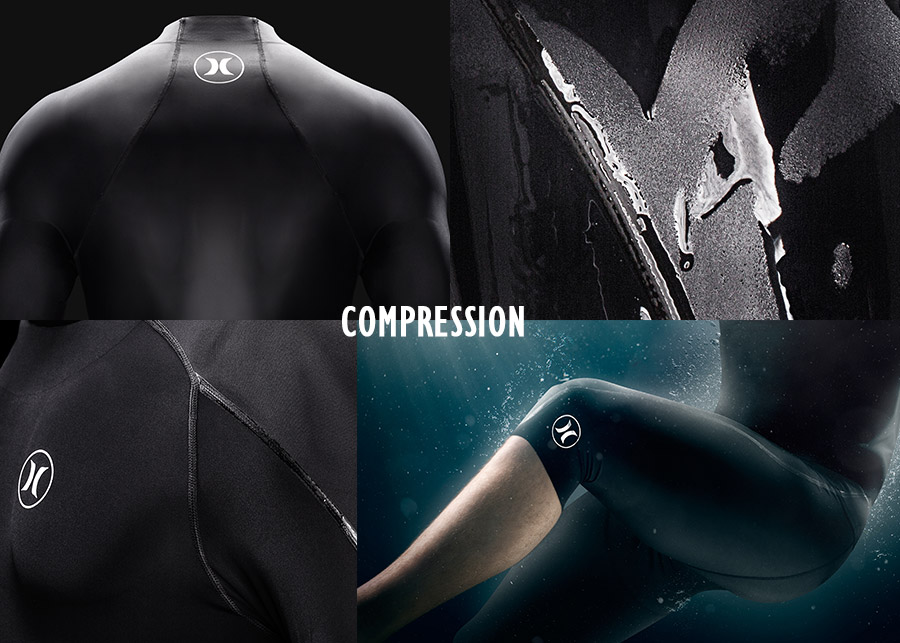 PHANTOM COMPRESSION
Compression garments are a regular fixture in gyms and on tracks across the globe, compression continues to deliver added support and confidence for the athletes of today. Phantom Compression brings compression to the best in-water athletes on the planet.
Designed as the next evolution in warm-water performance, Hurley Phantom Compression combines the benefits of locked-in support with technical fabric made for water. The collection consists quarter length and three-quarter length surf shorts, a short-sleeve surf shirt and long-sleeve surf shirt.
Depending on the conditions and needs of the surfer, a different combination of Phantom Compression can be selected to optimise fit and performance.
Engineered with a 50-gauge knit, tightly compacted yarns absorb minimally, providing a slick, fast feeling as you move through the water.
A 100+UPF (Ultra-violet Protection Factor) completely blocks out the sun, while performance patterning promotes ergonomic movement in and out of the water.
When worn together, these designs offer more than a disruptive aesthetic. They represent the ability to create your own system of performance.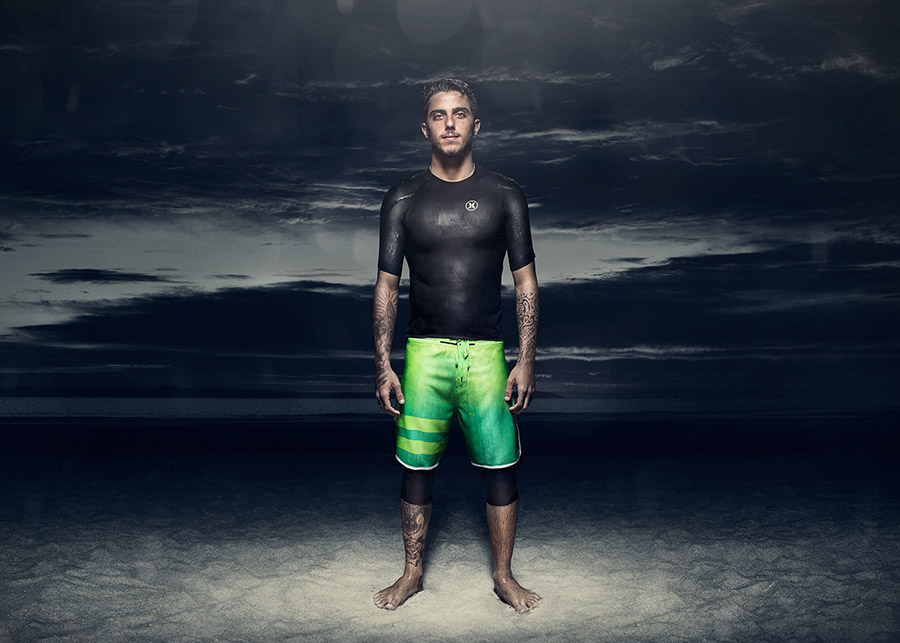 As one of the world's best performance surf brands, Hurley will now be available in Europe and complements existing Nike offerings on Nike.com providing a fuller product assortment for consumers, particularly when it comes to water sports. And Nike's significant digital reach has the power to introduce Hurley, in a premium way, to a larger audience.
All Hurley categories will be represented and available for purchase on Nike.com with an emphasis on in-water performance product.