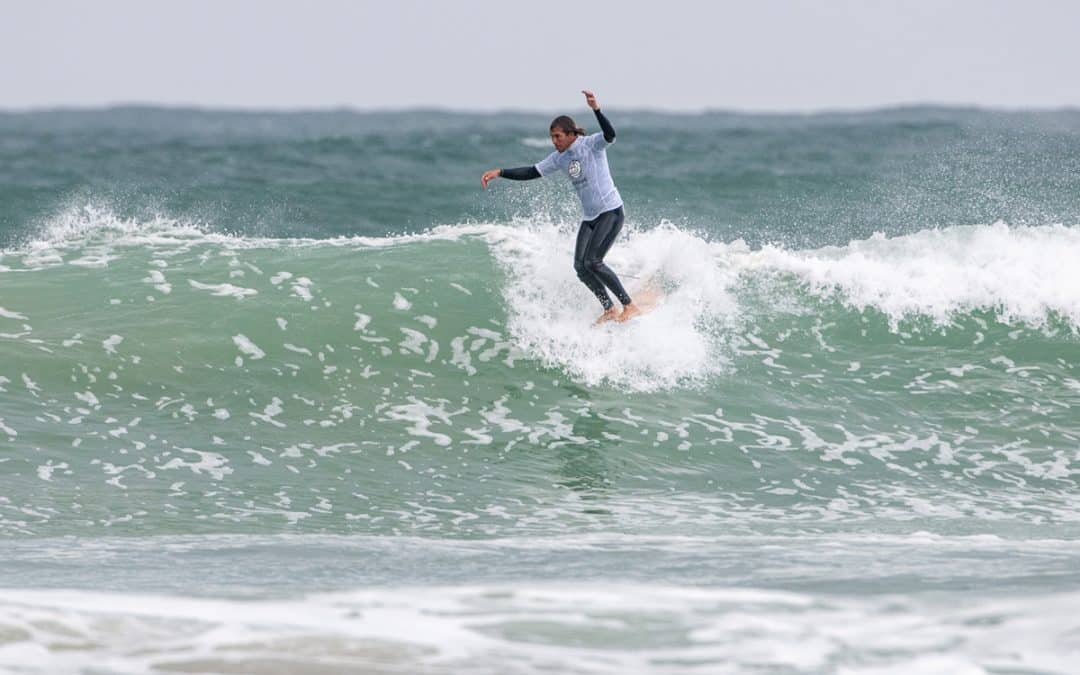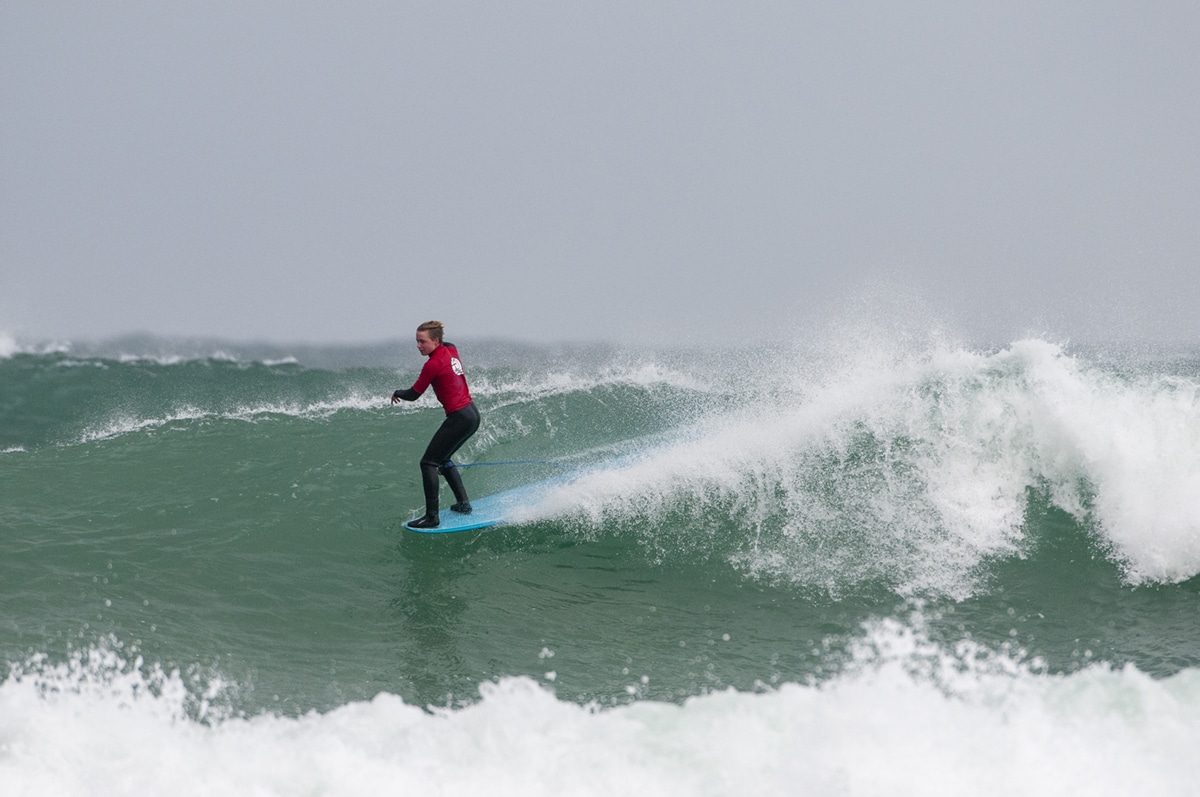 We are absolutely frothing on an incredible weekend at the 2020 Caravan and Motorhome Club English National Surfing Championships. Chunky conditions and strong winds forecast led to a relocation to Great Western Beach; the venue's amphitheatre set up provided a great location to absorb the action as we crowned more 2020 Champions – we are so proud to have so many incredibly talented English surfers who put on a spectacle to watch.
With the forecast showing increasing swell size throughout the weekend the Contest Director and Event Organiser set up a running order to ensure everyone stayed safe, and the event ran COVID secure. Saturday morning got underway with the U14 Boys, a strong round of 20 surfers who would have to show some serious stamina to make it to the final. Reen Bowden-Inoue was showcasing as usual, with consistently high scores throughout the event, the highest combined scoring waves in the Division, placing 3rd overall when it came to the crunch. Scores were close between Fynn Gillespie and Arthur Randell, who was also competing in the U18 Longboard, but Fynn took the Champion U14s 2020 title, Arthur just behind placing 2nd but going home stoked with 1st place finish in the U18s Boys Longboard, a very talented multi discipline surfer.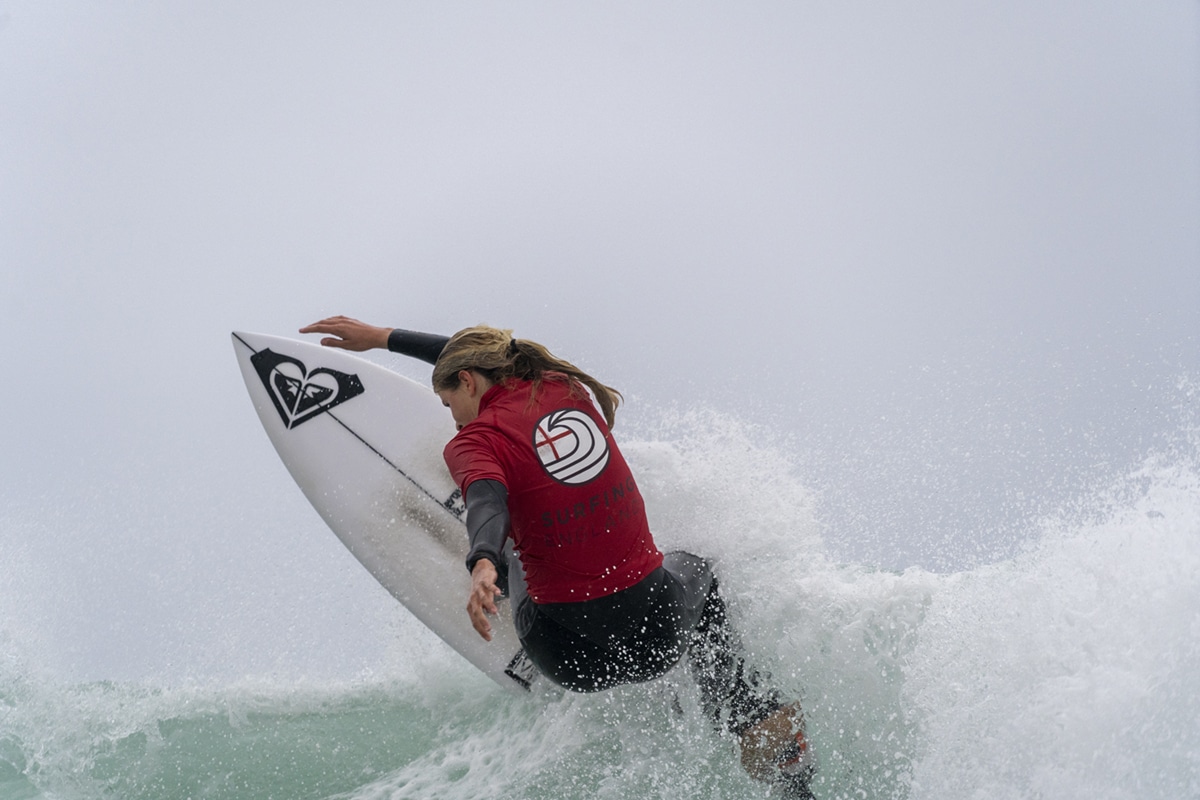 In the U14 Girls, Lauren Sandland was on fire claiming the 2020 Champion title and in the U16 Girls Alys Barton claimed champion – Alys the dual champion for the 2020 U18 and U16 Girls Divisions – definitely 2 titles to be proud of! There was fantastic surfing from the other girls who charged on in some testing conditions and will now be into Winter training ahead of the 2021 Event Season. Tegan Blackford was also showing her skills in shortboard and longboard, placing 3rd in the U18s Girls Longboard & 2nd in the U16 Girls.
In the U18s Girls Longboard, Izzy Henshall showed some dazzling style that earnt her the Champion title, Esmée Gregorius placing 2nd and also placing 4th in the Women's Longboard. The Women's Longboard was impressive to watch, Emily Currie taking the 2020 Champion title, the Bude Surfers coming out on top as Beth Leighfield placed 2nd, Tina Beresford coming in 3rd.
Day 2 of action saw the U16 Boys Shortboard and Men's Longboard entering the water, alternate rounds running back to back as we charged through whilst the surf continued to ramp up. The boys were shredding, and the final was close, Kieron Smith coming out on top with the Champion title, with Beau Betteridge in 2nd, and Alex Townsend in 3rd. Louis Ingram who had high scores in the quarters and semis chased the boys tails coming in 4th when the hooter signalled the end of the heat.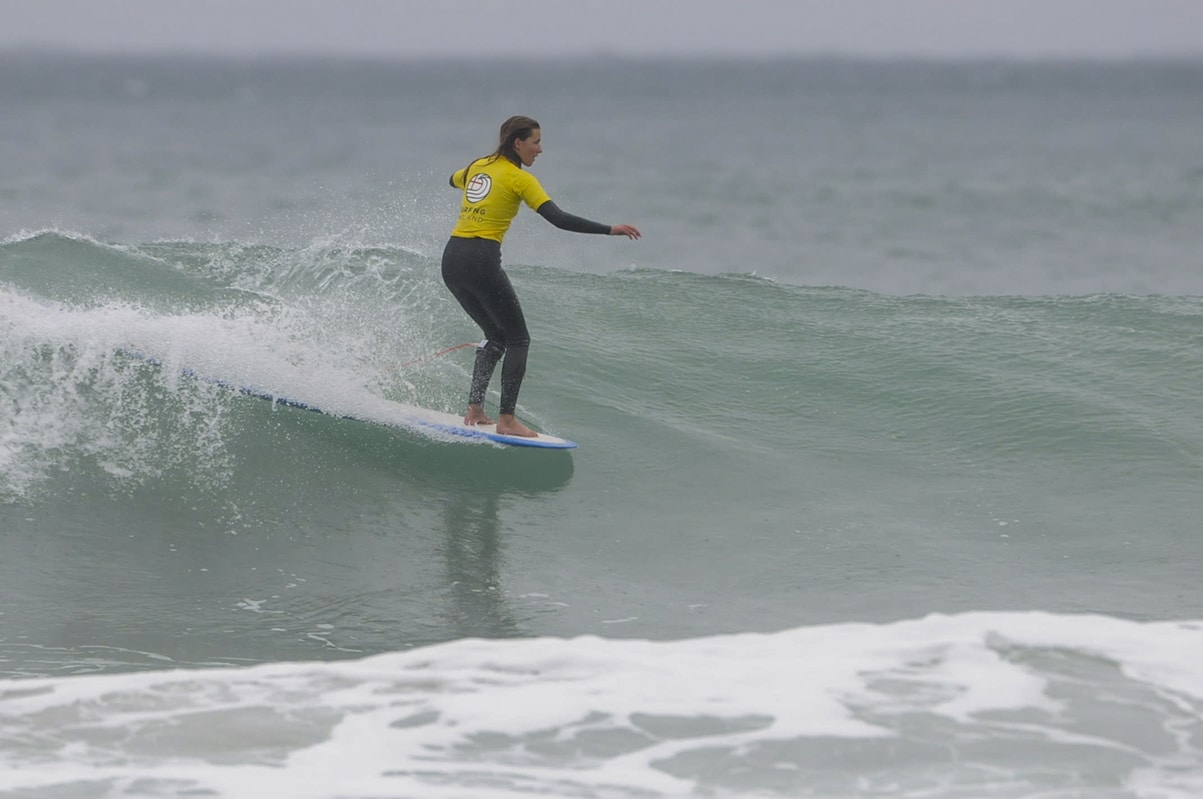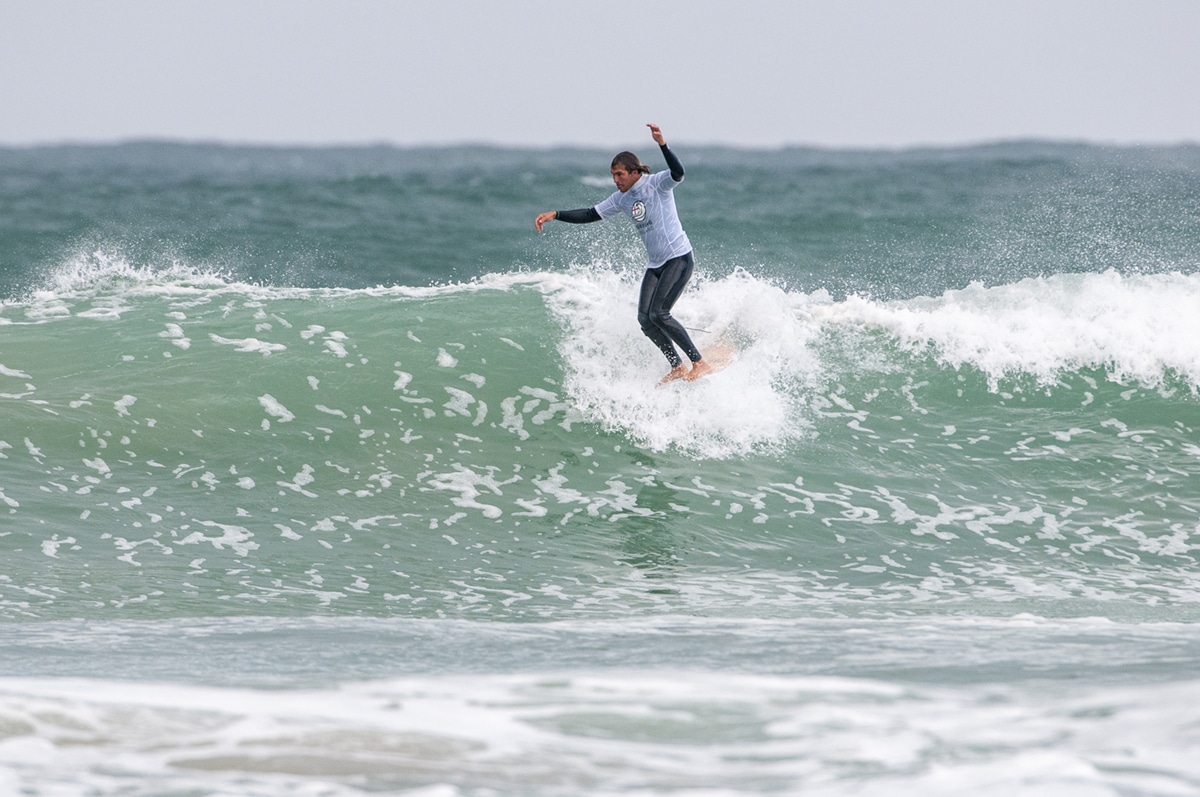 In the Men's Longboard, Adam Griffiths was on fire on Sunday, continuously scoring highly throughout the event earning him the 2020 Mens Longboard Champion title. Ben Skinner was on hand cruising through rounds, placing 2nd overall, Louis Thomas-Hudson who travelled down from Tynemouth to show us his skills placed 3rd and Jordan Zervas came in 4th.
Events Organiser Hannah Brand said "we're totally stoked to end the 2020 season on a high – it's been a year of challenges as we continue to negotiate a global pandemic and we are so proud of all the surfers and the whole English surfing community for pulling together at this time. The surfing was phenomenal to watch – huge congratulations to the Champions and we look forward to seeing you all in 2021 – keep charging!"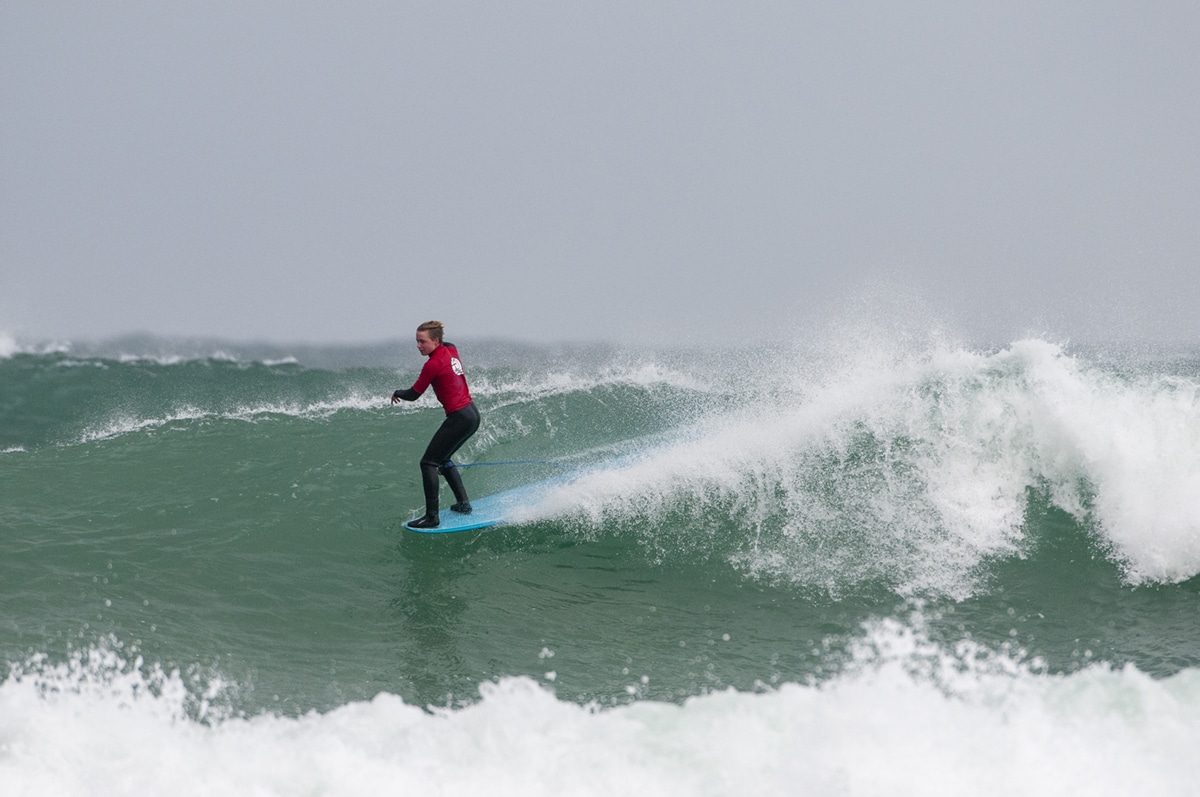 Surfing England wish to thank everyone for getting involved to make this Event a huge success, and our Event Partners who have continued to support us throughout 2020, Caravan and Motorhome Club, supporting partners Korev Lager and our other Event Partners; The Wave, dryrobe, Surfdome, PADSTOW ROCKS, Shower in a Can, Clarke Willmott, Panoptic Motion, and Ecoworks Marine.
A further thank you to Era Adventures for providing Lifeguard Cover for this event and keeping us safe all weekend, and a particular shout out to Llyr Faragher for a solid morning on the ski on Sunday!
Inspired? – Join our Community from just £18/year (Junior) to £25 (Adult). You will be insured whilst surfing anywhere in the World, including at The Wave, Bristol, as well as actively being a part of our organisation and supporting us as we charge forward building our healthy surfing community in England. A huge thank you to all our members for their support! Click here to become a part of the Community.