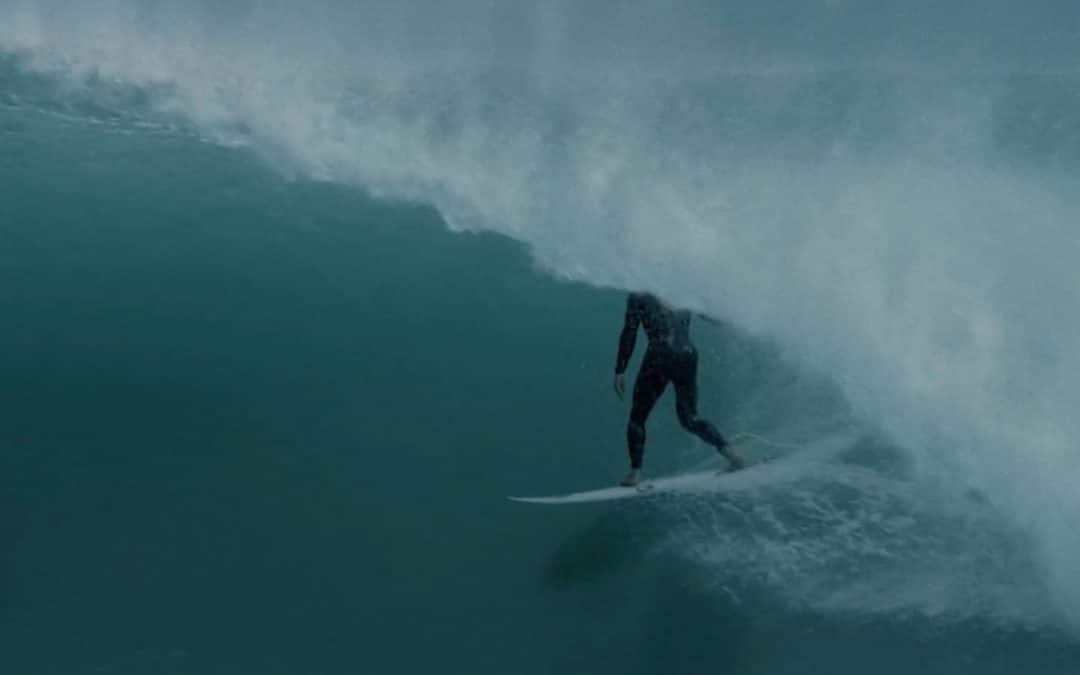 THE MAN WHO FELL TO EARTH
In February 2020 Alex Botelho suffered a horrendous wipeout while competing in the Nazaré Challenge. What came next was every surfer's worst nightmare. But in the weeks that followed he underwent an astounding recovery. One that doctors are now using as a case study. We caught up with Alex back in Issue 203.
So firstly I have to ask, what happened? Can you remember anything?
I can remember up until the moment of blacking out, and then shortly after starting breathing again. It was right towards the end of a competition at Nazaré, and my partner Hugo Vau had towed me into a wave. As I kicked out of the wave Hugo was right there to pick me up on the back of the ski, and we took off cleanly. Unfortunately there was a big wave behind, formed from two waves that bent steeply, creating a horseshoe-shaped wave that left us in the middle. The wave coming from south to north was a giant shore break, while the wave coming from north to south was a smaller whitewash. Out of the two options we had, we decided to face the smaller whitewash. But right as we hit the foam to climb it, the other bigger wave hit it and backwashed, projecting both of us and the jet ski in the air. As we landed I hit the side of my rib cage on the ski and perforated my lung. I remember feeling weaker and weaker and being aware I was about to lose consciousness, and did. From there onwards I have no recollection until waking up on the beach.
When did you realise things were going badly wrong?
Around the moment I saw we were facing that whitewash, I remember thinking to myself: "Ok, this is going to be a rough one, hold on tight…" Then when I was aware I was losing consciousness and it became real that there would be a challenge ahead.
The crew on the beach did an amazing job…
Absolutely. As soon as I reached the shore I was immediately assisted and a crew of safety team took every step to get me breathing again. As I started to breathe and regained consciousness, my first thought was that I could still be on the inside with another wave about to land on my head. Then my hearing started to come back and I heard voices. That was a huge relief as I knew I was out of the water and being assisted already. As soon as my sight came back and I opened my eyes I was being put in the ambulance and I saw my girlfriend Celeste, my partner Hugo and the whole safety team, who did an amazing job.
What diagnosis did they give you in hospital? It must have been bit of fight. I was asking Al (MacKinnon) and he just said it was bad. They said you stopped breathing for quite some time?
Firstly I was diagnosed with a perforated lung, and near drowning. My lungs were full of water and I was breathing – very shallow but on my own. I was six minutes in the water without breathing and another four outside until I started to breath. 10 minutes in total. So I was also immediately examined for brain damage, but miraculously I had none. Then, that night I was in the hospital I suffered from secondary drowning and had to be intubated orally to be assisted in breathing, as well as intubated in two areas of my right lung – one to drain water, another for air. When I woke up I was immobilised from all the tube connections and the following days were the most intense and life threatening moments.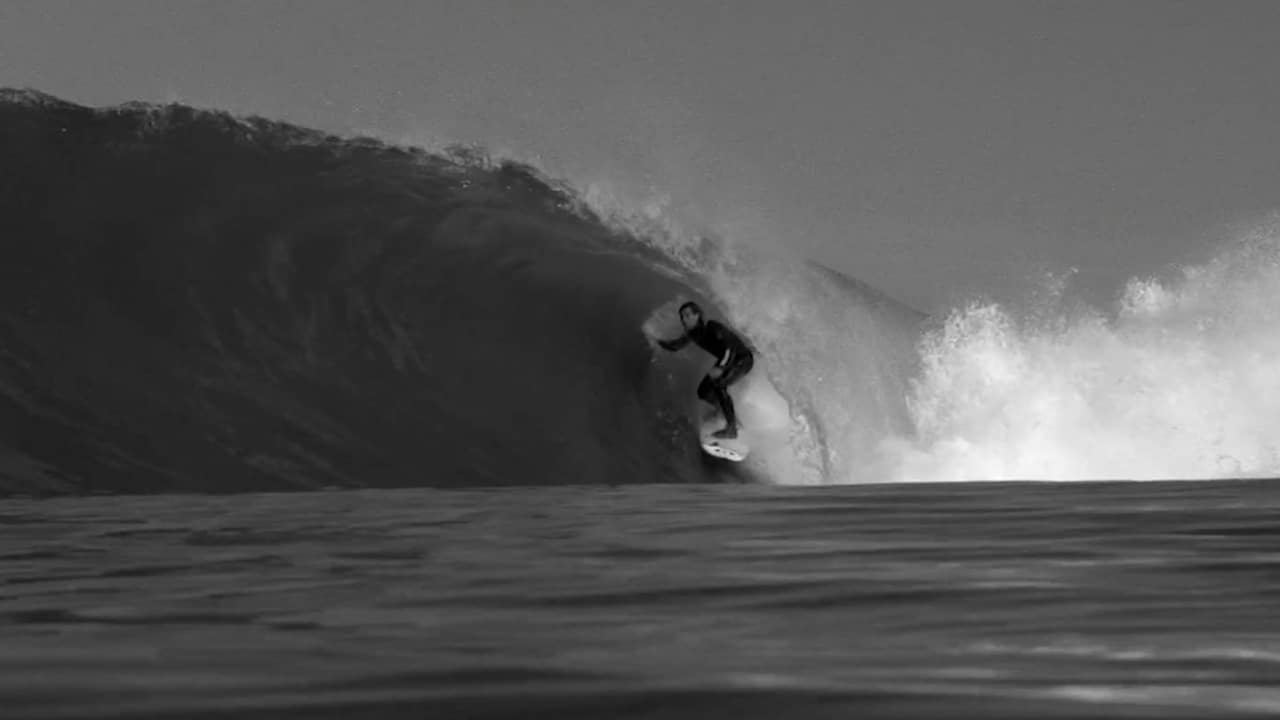 What do you think gave you the strength to fight on? I know you are a bit of 'unit' as they say over here.
I truly believe that it was because I had so much support from so many people. I don't know how to explain this in a logical way, but having experienced this I truly believe the energy all the people sent ultimately made a huge difference. Seeing my girlfriend Celeste there first thing as I opened my eyes, brought me an immense feeling of calmness and throughout the days in the hospital I kept hearing so many positive messages from family, friends and people I have never met but showed so much care. It really makes a difference. It consumed much of my body, I lost 12 kg in a couple days, got grey hairs, and didn't have enough muscle to walk – it felt like my body extracted all of its spendable resources to survive.
And the doctors said the recovery was pretty miraculous?
The fact that I didn't have any brain damage was miraculous – stated by the doctor who was attending me to be a case for clinical study. I can't explain why, I believe it was many factors, and I am eternally thankful to all of these factors for still being here today.
Obviously big wave surfing is always a risk, but do you think competing in big waves adds to the risk?
I believe when big wave surfing is put into a competitive format it completely changes the approach to this variant of surfing. Depending on your approach in big wave surfing, you can spend hours, even a whole day without catching a wave, just because you are waiting for the right amount of risk and reward to be worth taking off on a wave. Most of my best sessions were around six to eight hours with around two ridden waves. If you put this time and amount of waves into a competitive format it obviously doesn't work. So the moment you have 45 minutes to catch two big waves and create a good score, you have to compromise on the risk and reward ratio to succeed. Slowly I had been learning this and prioritising the former approach, comprising on the amount of waves ridden in 45 minutes, which sometimes leads to no waves surfed.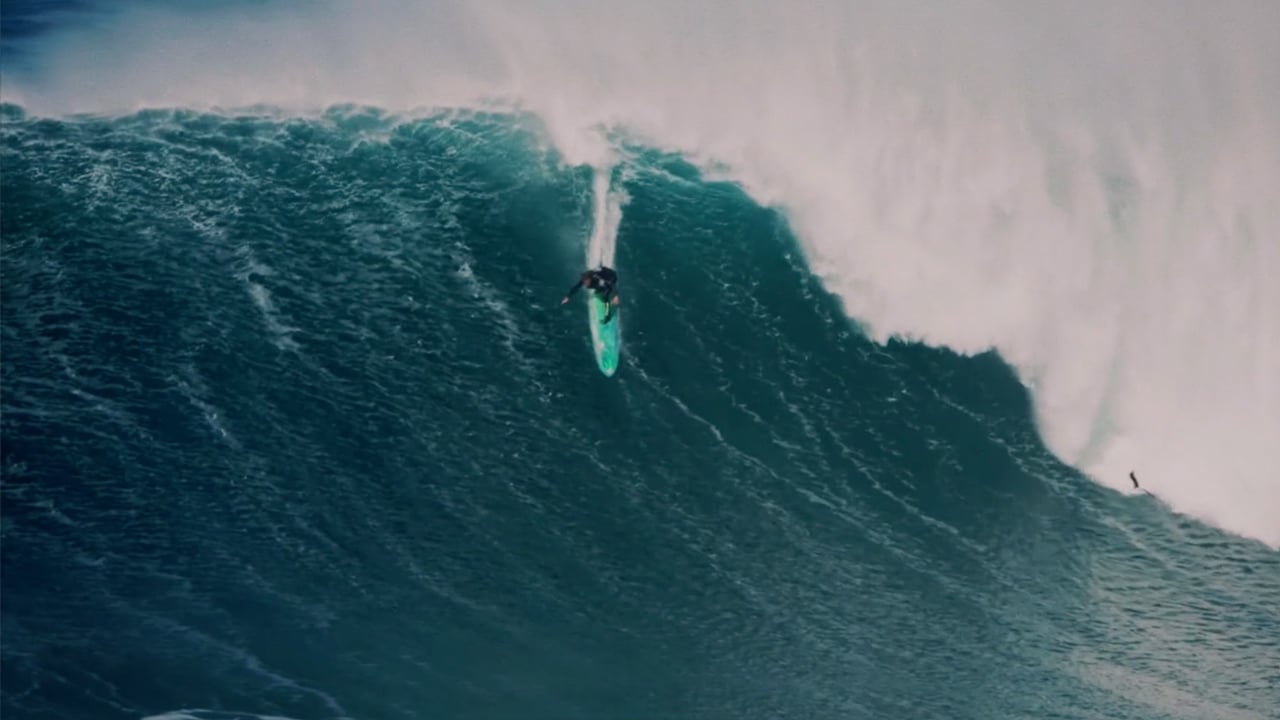 Is there anything you would change about the safety cover at Nazaré? I think Cotty raised the point of having a swimmer on the back of a dedicated rescue ski with flippers…
There is room for improvement, and I see this experience as a great opportunity to improve and use to learn. A swimmer on the back of a dedicated rescue ski is called a 'grabber' – a person assigned to pick up a hurt or unconscious body and bring them to shore. We spoke and agreed with the WSL prior to this event on having a 'grabber' present on the day of the competition. On land it was extremely well organised from what I understood from feedback, and I am extremely grateful to everyone there that day.
How long did it take you to get back in the water?
I took close to three months to start to get back in the water. My stamina was below zero. Doing daily chores or simply walking were very tiring initially, but the more I healed and improved, the easier it was to apply more effort to improve. It was a snowball effect, and still is. Just last week, after a pressure difference exam to my lungs, I was allowed to go to pressure differences again (such as travelling by air and diving in water), and as soon as I started to freedive again I felt my health improving much more quickly..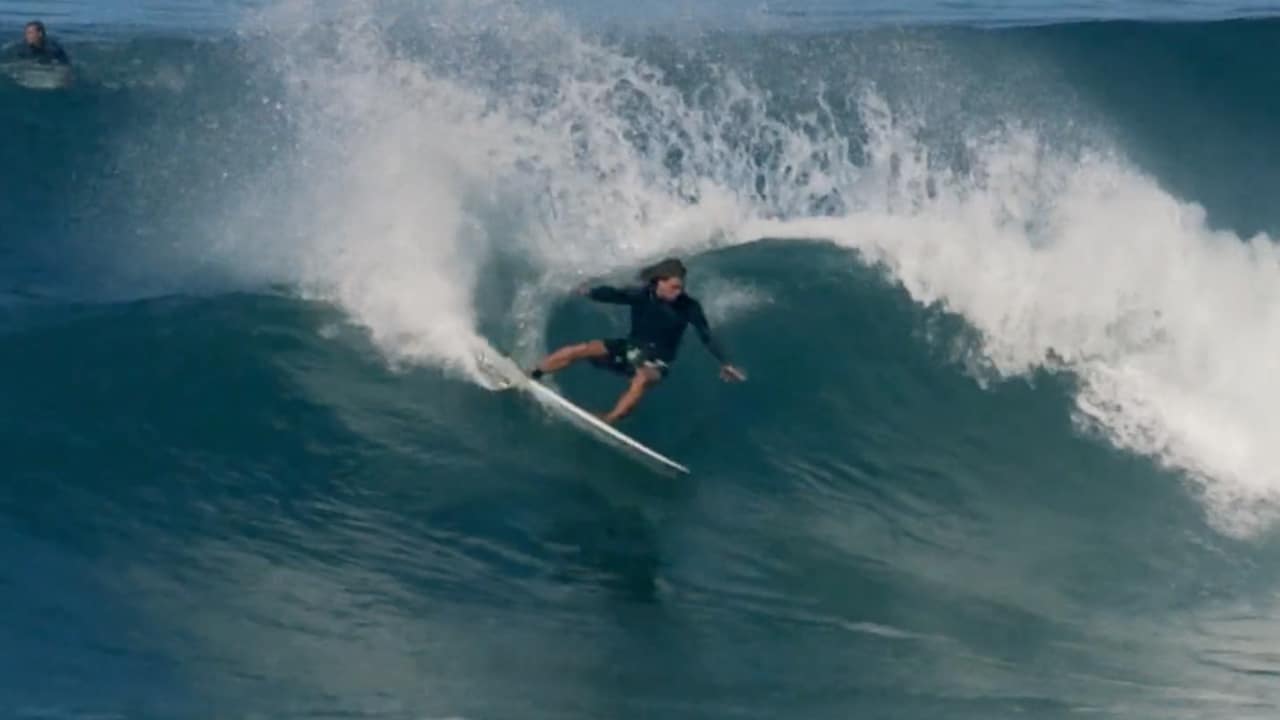 Are you gearing up for the 2020 big wave season, or do you think you may take it down a level?
I'm just taking it day by day. I'm not setting any permanent plans that I may not be physically and mentally ready to fulfil. At this moment I'm still below a fitness level safe enough, in my opinion, to head into another big wave season, but I could be there by this fall. Also, mentally there are unknown challenges. I wasn't sure how I'd feel getting back in the ocean, but as I returned for this first time I remembered that ultimately it was the ocean that brought me to shore. So that gave me much confidence and strengthened my relation with the sea. So far I'm feeling great. But there are challenges that only appear when you actually enter each arena, and I have to tackle them as they come. So far all have been addressed and it's going smoothly, so let's see where it goes, but my intention is to return as quick as healthy possible.
Who would you like to thank?
My girlfriend Celeste. She was there from the moment I opened my eyes and dealt with all the pressures of transmitting messages from the doctors to my family when they couldn't give a certain answer on my health direction. Every single she day cooked healthy food for me, treated me (she is an osteopath) and stuck through it all. My dear friends Hugo and Joana were also there every single day, supporting in aspects that were completely out of my control. My Mam was there to be with me all the way through it and brought immeasurable support and love. Celeste's parents, Agueda and Diego, flew over from abroad to support and bring so much joy and laughter. Sebastien made sure that I was well looked after. I have an immense list that would go on for a very long time, but what I'd really like to say is that I am so deeply thankful for every single person's support and positive energy, because it ultimately turned this experience into something beautiful and memorable.