Matt Bromley, Beyrick De Vries and photographer Tyler Walker mission to the minty blue gel waters of Mozambique for a ghost swell but score some super fun waves anyway…
Photos: Tyler Walker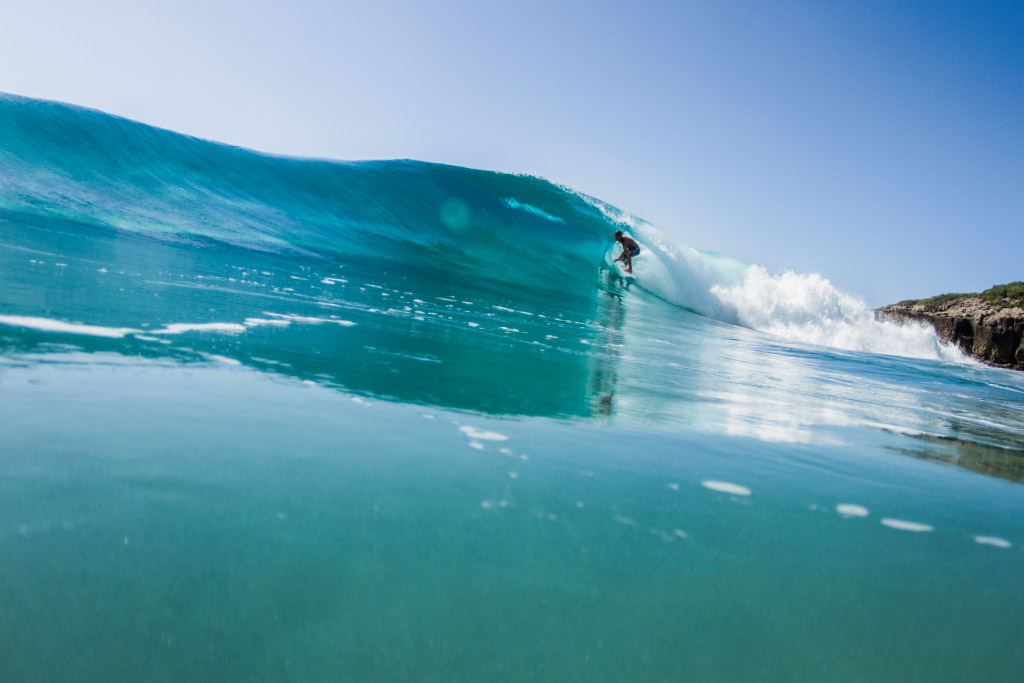 Beyrick: 
Every year, I leave to Australia to start off the WQS season, and that leg usually overlaps with the cyclone season in Mozambique, which leaves me caught up in a hard place as I would like to be doing both. This year I chose to come home from Australia before the Quik Pro at Snapper, so that I could do a little strike mission to Mozam.
As a surfer, constantly chasing small waves around the world and having to compete in those bad waves over and over again can be super draining on the soul, and although I love competing and wouldn't change my lifestyle for anything, it's these trips with epic waves and awesome people that keep that fire burning and keeps me passionate and powered up to grind out those small wave spots.
When Monster gave Bromley and I the green light to round up a crew and get driving, I was over the moon. We didn't end up getting as tubed as we would have liked, but the waves were as rippable as ever and the water was heavenly. I love the colour blue that Mozambique brings, it's second to none! An all round superb trip it was, thanks to Monster for always supporting the fun!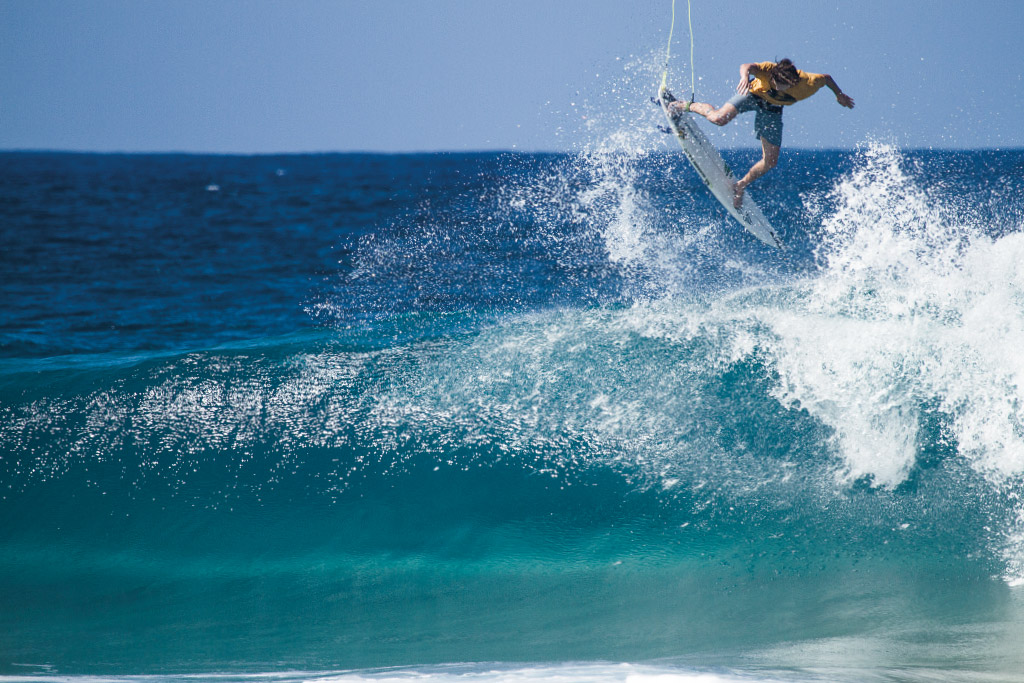 Matt:
Beyrick and I used to be very competitive against each other in the junior comps. Now he is a QS warrior and I'm a travelling free surfer. The idea of this trip was to spark good old times and light up some good vibes in some perfect right hand sandbar walls. The drive is super wild, 20 hours of menacing corrupt cops and long border posts through Swaziland and eventually Mozambique, the whole time wondering whether you have the correct documents. After 20 hours, with a couple severe detours courtesy of highways suddenly becoming construction sites which branched off into rural dirt roads which left us horribly lost, we made it to a little slice of paradise. Perfect rights, crystal clear water, amazing people and lots of big fish for spearing. We took our spear guns along to hunt our daily meals in between sessions.
The sandbar set up gave us a skate park with long walls and perfect kickers. The water was so clear you would often mistime your time turns but otherwise we just traded wave after wave, pushing each other and having an absolute 'jol' (party in Saffa slang). The village is epic, you drive into the market and there's no need to leave your 4×4 as the locals stroll over to your window with anything from bags of cashew nuts to beautiful fresh fish to your morning supply of bread and milk. It's the simple life, and time starts to slow down. The days become a blur of tranquility and the important things in life become nothing more than a guitar for tunes and a fire for chow. This was one of the funnest trips of my life. Shot boys.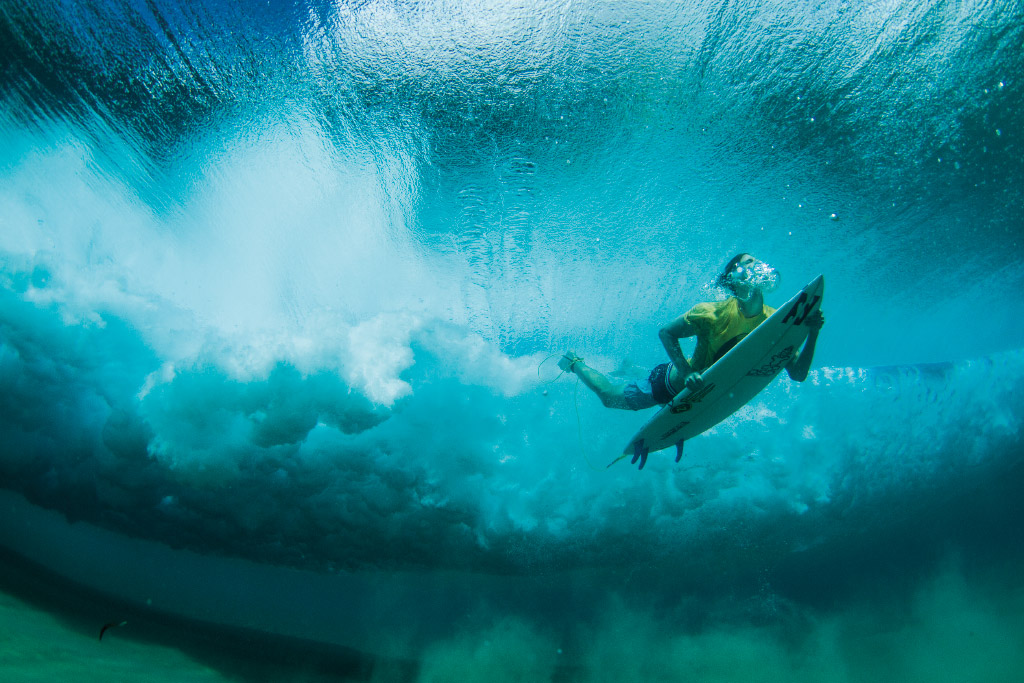 Tyler:
I got a call quite late on a Tuesday arvo from Matt asking if I was keen to head on for a trip to Mozam for a few weeks. We would fly out that Friday morning then leave early bells next day with Beyrick De Vries and a film crew of Gav Hutton and Dan Mace.
Since getting back from Hawaii with Matt in February I've caught the travel bug so of course I said 'yes', I mean really. There was an apparent spotting of some cyclonic swell arriving to where we were heading to so the guys were quite amped. As I landed in my hometown of Durban I was greeted my the infamous Durbs sweat, but nothing to what we would experience later on the trip.
We made head way early bells Saturday morning with Beyrick firmly behind the wheel. Goodness me, that was a long drive. Not because Beyrick was driving just the insanely hectic roads, average drivers around us, wonderfully corrupt cops and heat close to what one would experience being close to our very own sun. We arrived well into the eleventh hour of the evening after getting hopelessly lost due to the gnarliest signage of local authorities. Greeted by Mozam's gigantic mozzies we laid our sweaty faces to rest.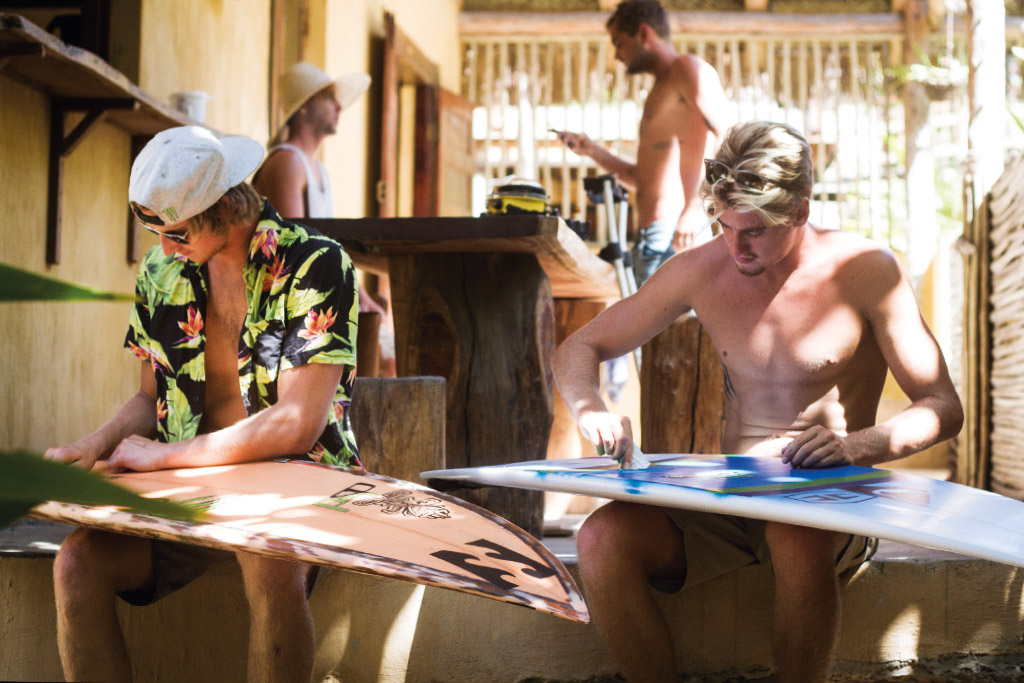 The swell we had hoped for wasn't really there but there was some seriously fun ones around. Matt and Beyrick make any wave look good and I'm not just talking about their good looks, so it makes my life quite easy to capture. We got some stunner shots already within one session: I've never seen water so clean in my life, scarily clean, too much to see type of clean. Typically we would shoot for the first three or four hours of the morning, if it was good, head back for some chow, a beer (or two) to cool off, a small sleep then back at it later in the afternoon to capture some of the magical evening light. Our evenings were spent cooking/going out for food and having jam sessions with our local tour guide and ex-Umhlanga boy, Krusty. Our days and evenings were as far as we could explain were 'Kak hot bru', simply put in South African terms.
We travelled quite a bit around the area and well out of it to get some beautiful lifestyle shots: the place really is absolutely stunning … jaw dropping at times. We were fortunate to make friends with a local village: seeing how they lived life, chatted with them, laughed with them, danced with them and strangely did some gymming with one of the largest human beings I'd ever seen. Needless to say, we never got any of the swell any of us had hoped for throughout the trip but we had an incredible time with the cleanest water, incredibly talented surfers, stunning views and good people. The crew we had was nothing short of constant entertainment and jokes … absolute champions.